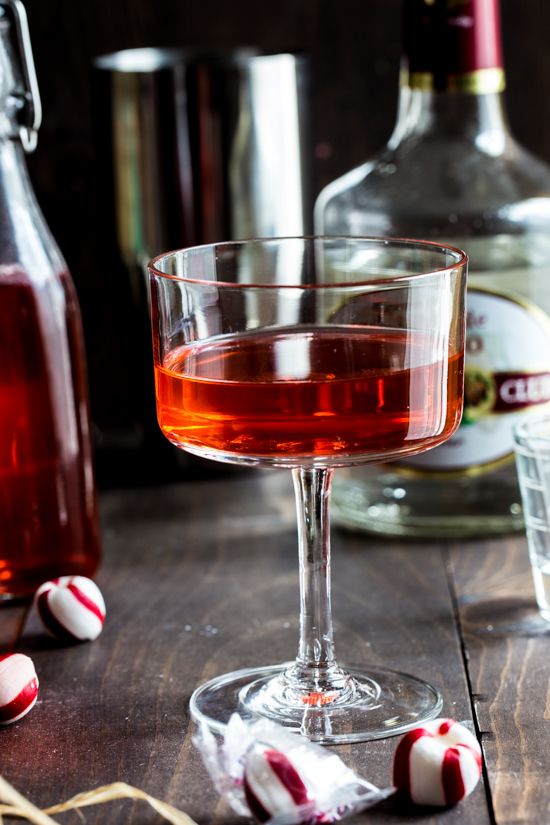 Our holiday vacation is almost over, but before the New Year started, I have a few more recipes to share with you. The first being this super simple, two ingredient Candy Cane Martini. It's like candy in a glass…with alcohol. So, yeah, it's pretty perfect for New Years Eve.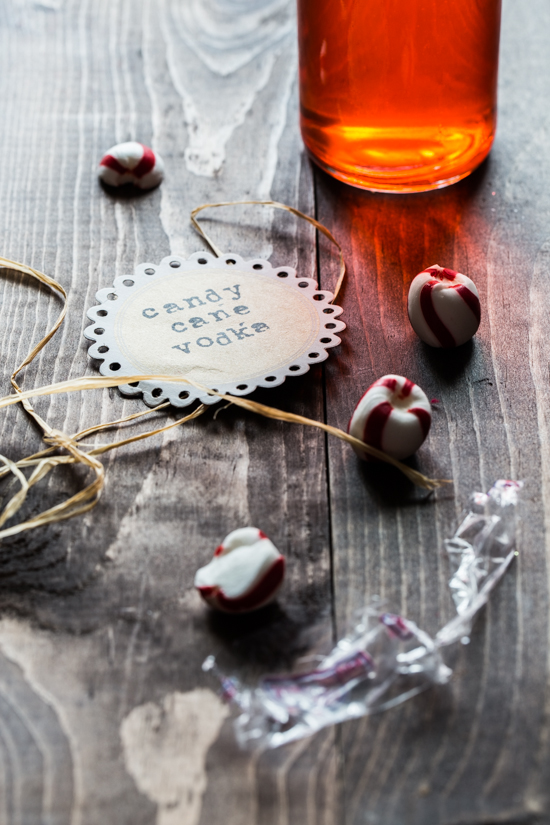 A few weeks ago, I shared my recipe making infused vodka and I have been working on some cocktail ideas so that you can turn your newly infused vodka into some tasty little cocktails.
The candy cane infused vodka is pretty fantastic as is, but with a splash of creme de cocoa, it's even better! Garnish it with a sweet peppermint candy and you are all set. It's a super simple cocktail and impossible to get wrong.
I even made a video about it!
I'm getting a little hooked on the whole video making thing, so watch out for more in the future. The near, near future.
I've got a whole bunch of things to chat about in the New Year, but for today – let's just keep all discussion to this sweet little candy cane martini.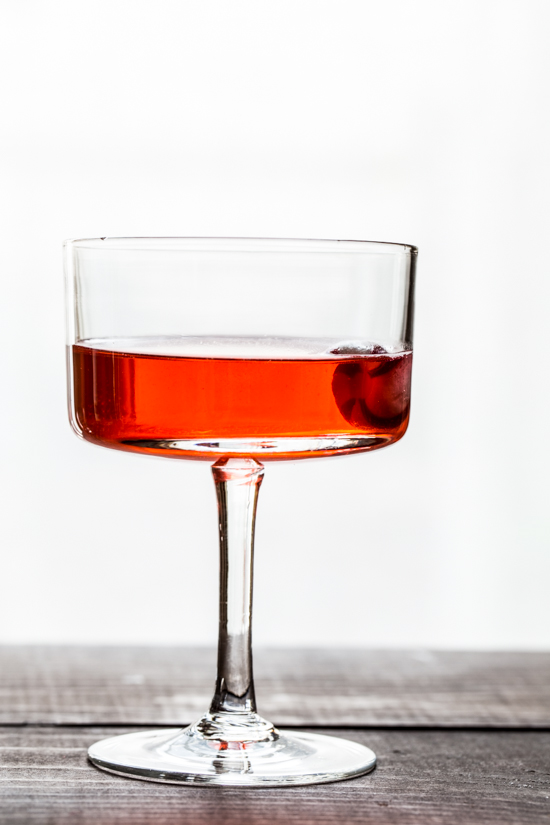 Happy Monday!
Candy Cane Martini Recipe

Yield: 1 cocktail

Prep Time: 5 minutes

Total Time: 5 minutes

Ingredients:

1 1/2 oz Candy Cane Vodka (homemade or store bought)

3/4 oz Creme de Cocoa (clear)

peppermint candy for garnish

Directions:

Fill shaker with ice. Add vodka and creme de cocoa, replace lid and shake well. Strain into cocktail glass and garnish with peppermint candy.

Enjoy!

Notes: