Frozen Mango Strawberry Cocktails are loaded with fruit and perfect for a hot summer day. Plus, they can easily be made into non-alcoholic fruit slushes!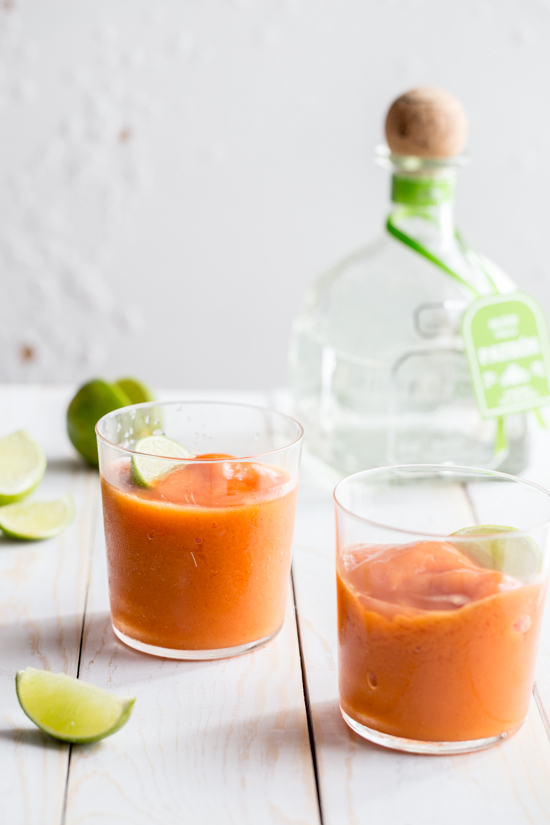 Can you believe it's already Friday? I for one am very glad to see another weekend come around. This weekend we're celebrating my cousin's wedding and it's the first time my kiddos have attended a wedding – at least one that they will remember. If one can't hold their head up on their own, chances are they won't remember the wedding itself.
Anyway, for the last couple of weeks they've been practicing dancing together to get ready for the reception and there've been a few close calls when they broke out some spins and dips. Let's just say an ice pack had to be brought in.
Yeah.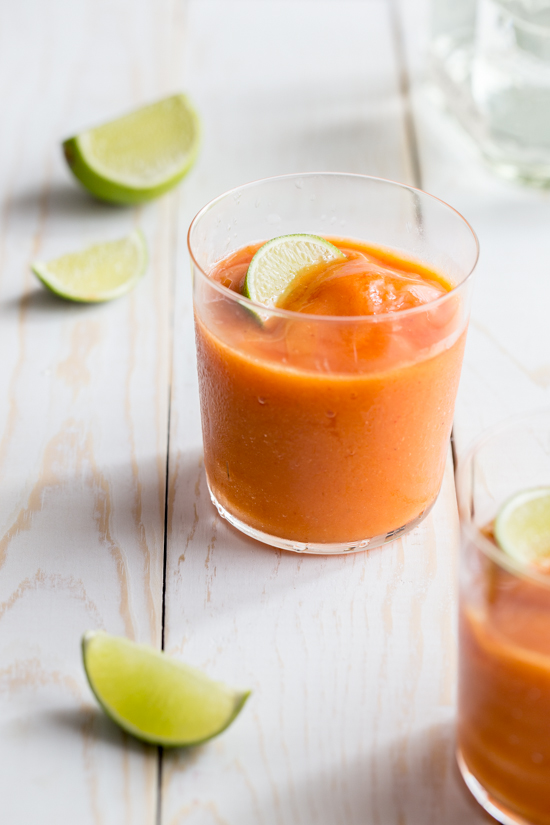 I also mentioned yesterday that we went strawberry picking on Monday. We had a blast, and as usual, picked way more berries than we really needed. So we got busy making freezer jelly, which took care of most of the berries and I also made an awesome strawberry dessert that I'll be sharing next Wednesday. There were still a few pounds left, so I decided to just pop them in the freezer to use in smoothies and the like.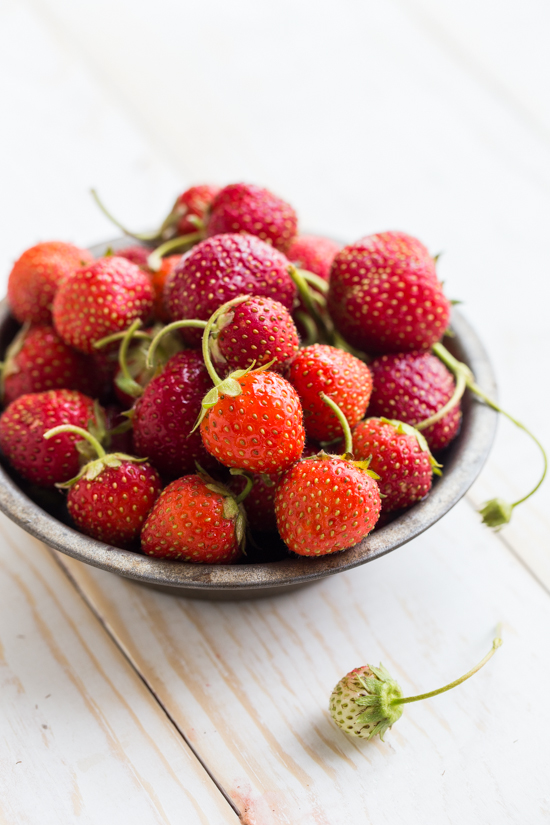 When I went to the freezer to pop in the berries, I remembered that I had frozen some cut-up mangos that I had gotten at Costco during a mad fruit buying frenzy. I got to thinking: mangos + strawberries = awesomeness.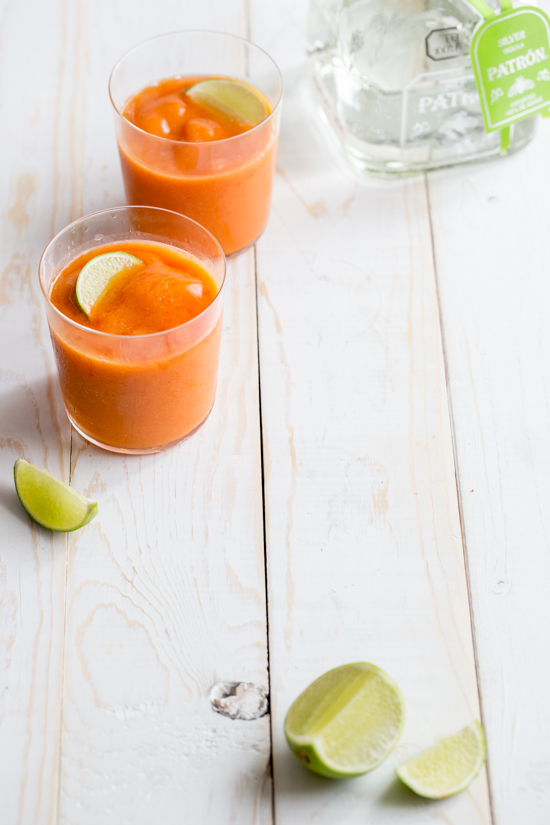 I figured that a frozen mango strawberry cocktail would pretty much hit the spot during this crazy humid streak here in Ohio. This fruity combination did not disappoint. It's sweet, smooth and oh so fresh. I used fresh mangos and strawberries that I had frozen myself, but you could very easily swap out store bought frozen fruit (which I totally will next time).
These were so good that I felt guilty not giving any to the kiddos, so I made a second batch and swapped the tequila for coconut water to make a super delish (and healthy!) non-alcholoic fruit smoothie/slushie for them. They loved it and asked for seconds.
I did the same. With the tequila version.
Hey – it's Friday!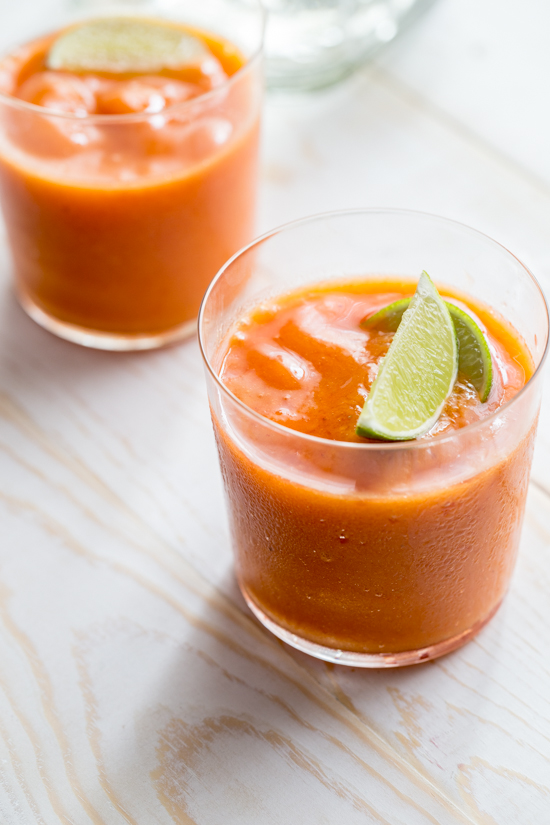 Happy Friday!
Frozen Mango Strawberry Cocktail Recipe

June 27th, 2014

Yield: 4

Ingredients:

2 cups water

1 cup tequila or 1 cup coconut water

1 pound frozen mango chunks

1 1/2 cups frozen strawberries

1/2 cup simple syrup

juice of 2 limes

1 cup ice

Directions:

Place all ingredients in a blender in the order listed. Blend until smooth, adding a bit more water to thin if needed. For non-alcoholic version, replace tequila with coconut water. Enjoy!