thursday thoughts – birthday edition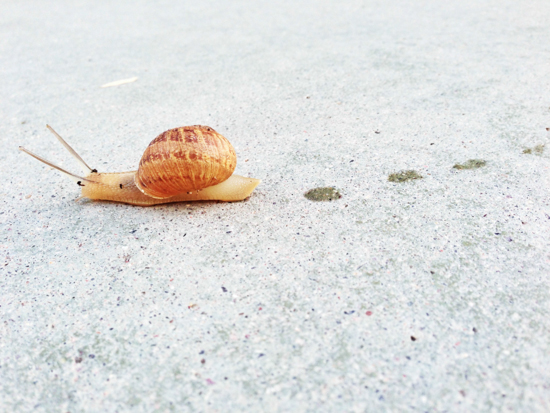 It's been a few weeks since I've put up a Thursday Thoughts post, but I decided today was a good day to get back into the groove because today: I'm 31. That's right, it's my birthday today, so I thought it would be a perfect day to pick back up on my Thursday Thoughts posts and share a few things that make me happy. Kind of like Mr. Snail up there. He makes me smile. I hope he makes you smile, too. Some other things this week that make me happy are:
This Pinterest board. It has been the source of my unending amusement since my (brilliant) sister-in-law shared it with me last week. It's everything a Pinterest board should be…and maybe more.
This list about turning 30 (which I know I'm a year past, but just stick with me). It's all true, you'll see.This Disney Big Block Sing Song video that plays in between the real shows. I'm pretty sure my kids thought I was nuts based on  how much this amused me. I'm a child, apparently.
This book, VB6, by Mark Bittman. It is seriously making me rethink the way I eat – and cook.
These Tartines. I made a version of these last night for dinner using our CSA summer squash and they were, in a word, delightful. I will probably need to post my variation soon.
The anticipation for the incredible Food Photography Workshop I'm attending at the end of this month. I just found out each attendee will be receiving a piece of Suite One Studio pottery while we're there. As if I needed another reason to be dying to go.
I hope you all have a wonderful Thursday!
**This post contains an Amazon Affiliate link which means that if you click on it and make a purchase, I receive a few pennies. Thanks!