On a busy weeknight, my family loves these hearty Grilled Veggie Sandwiches. They're packed full of smoky grilled vegetables like eggplant, onion, romaine lettuce and red peppers. A slathering of hummus and pesto take the flavor of these speedy sandwiches over the top!
Disclosure: This post is sponsored by American Family Insurance. All opinions are my own.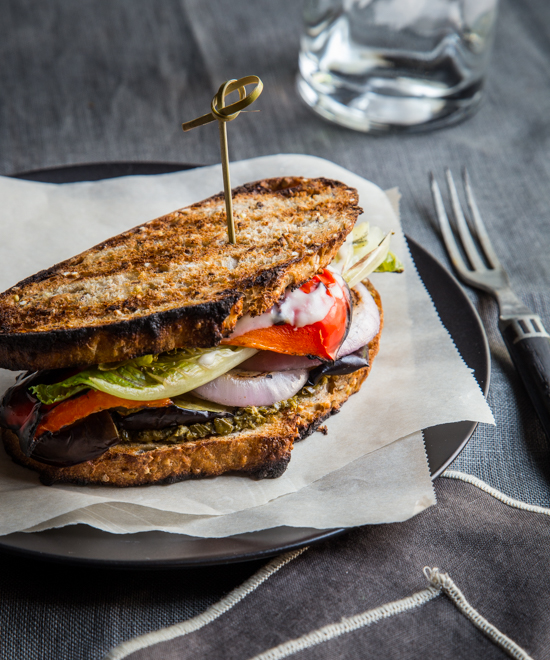 Even though Summer is on it's way out, I have no intention of putting my grill away anytime soon. Our grill stays active well through the fall and it's one of my favorite ways to cook a quick and simple dinner, even on a weeknight. Especially when the meal can be made entirely on said grill.
How great is that? Continue reading..