Warm, spiced apple cider is just about the best drink to enjoy on a cool fall night. It's cozy and full of cinnamon, vanilla and cardamom – not to mention a good splash of bourbon. What's not to like?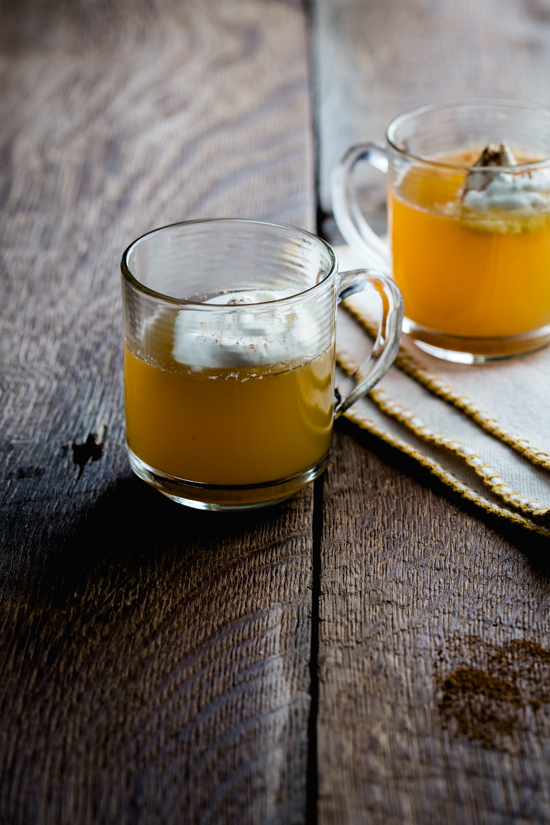 I am sprinting head first into Fall and not looking back. Cocktail Friday is here once again and with it I'm sharing another cool weather classic: Spiced Apple Cider with bourbon. Living in NW Ohio, we are graced with some pretty fabulous local apple orchards, not only here in Ohio, but in SE Michigan.
Every year we head to the orchard and gather up some apples as well as several jugs of fresh apple cider and a few dozen homemade apple cider donuts. You simply cannot beat the fresh donuts from the orchard.
In fact, when I was in the hospital after having the Baby (her birthday is in October), in lieu of flowers, my sister brought me a dozen fresh Apple Cider donuts from the local orchard. Seriously? Who would pick flowers over donuts? Not this girl. Continue reading →