Chocolate covered caramel s'mores – because you can't have too many ways to eat roasted marshmallows!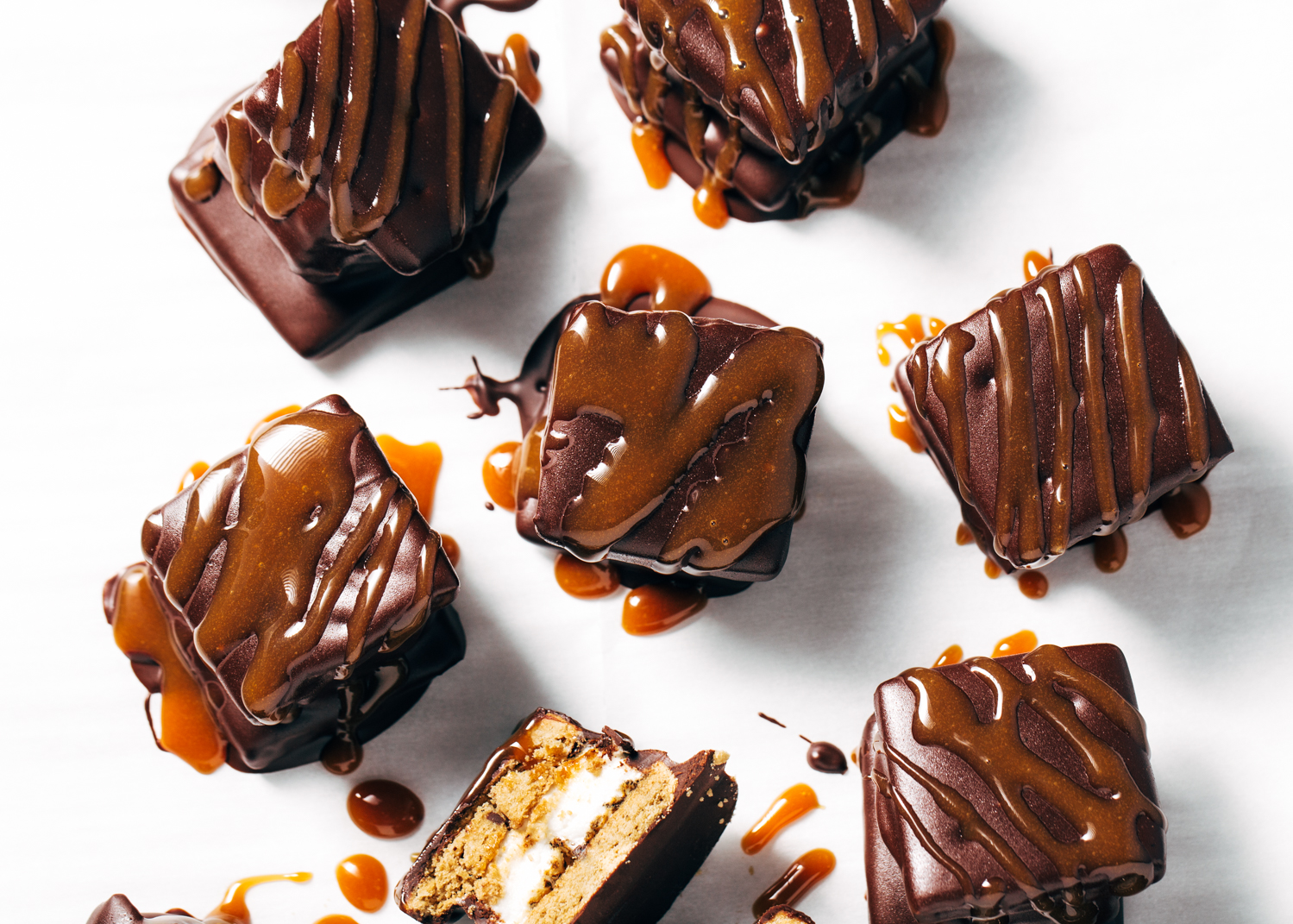 This recipe is sponsored on behalf of Campfire® Marshmallows. All opinions are, as always, my own.
I have this obsession with going to Disney World. Weird, because I've only been twice as an adult. But one trip was enough to fall completely in love. We took the kids for the first time 3 years ago during October. It was right in the heart of the Food and Wine festival and pretty much all of my food dreams come to life.
Touring Epcot and eating our way through the World Showcase's special feature kitchens was the most fun I think we had all week. Well, that and the Halloween parade.
And the fall decorations.
Ok, let's just say it was one of the countless awesome things we did.