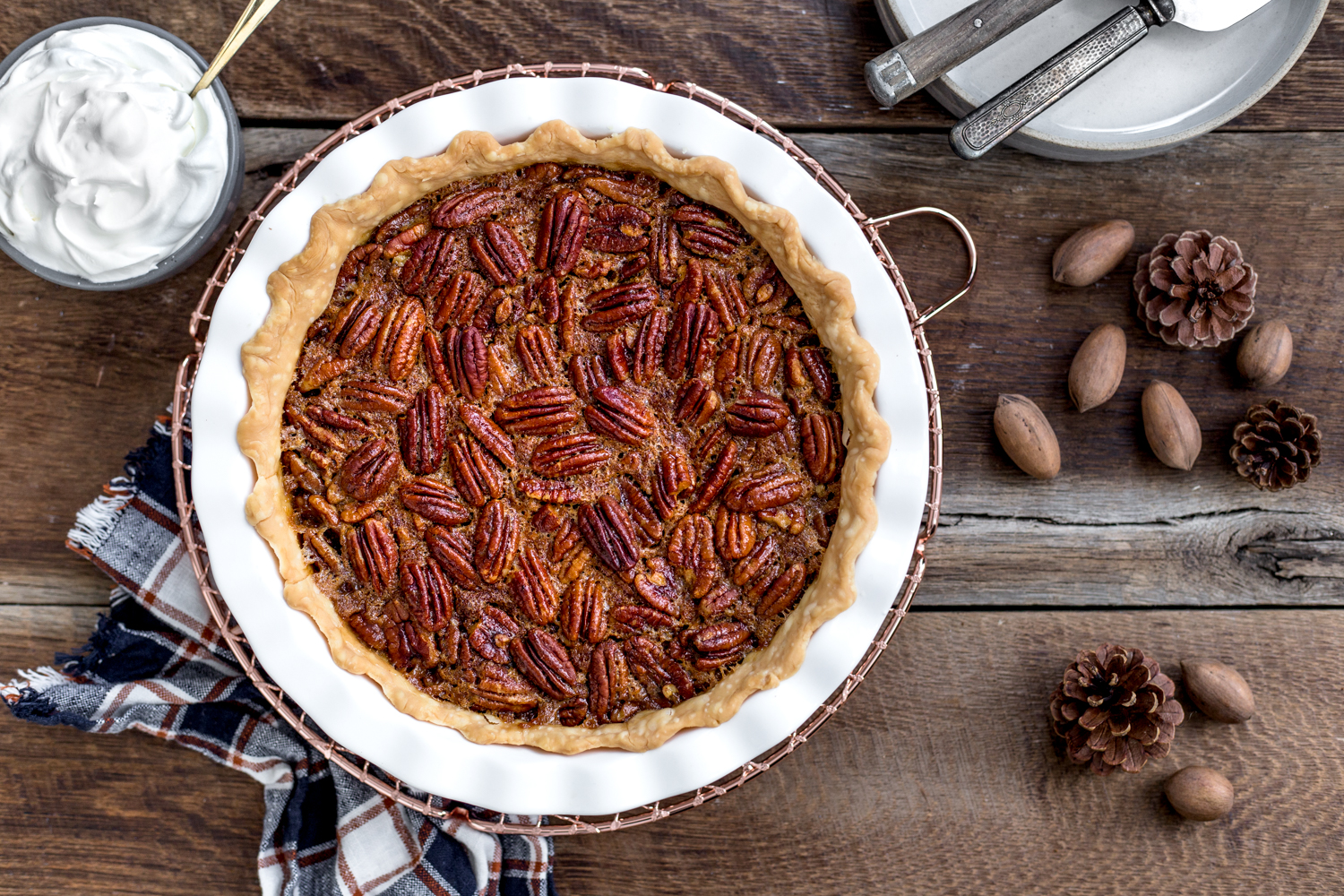 This post, Classic Pecan Pie, is sponsored on behalf of the American Pecan Council. All opinions are, as always, my own. 
Fall is officially here and it's hard to believe we are already at the end of September. I have to remind myself that the majority of September is still considered summer, because in my mind September means school supplies and the beginning of Fall.
I realize I am a walking cliché with my Fall loving ways, but it's honestly true. I have never been a huge fan of summer, although it's a welcome relief from the long winters we have here in Ohio. Fall has always been my true love. The weather, the landscape, the food, and the holidays that come this time of year is just a non-stop happy moment.