Toasted Coconut Marshmallow Treats are a gateway into Spring desserts! These simple no-bake treats are full of fruity marshmallows and toasted coconut chips making them a sweet treat for any occasion.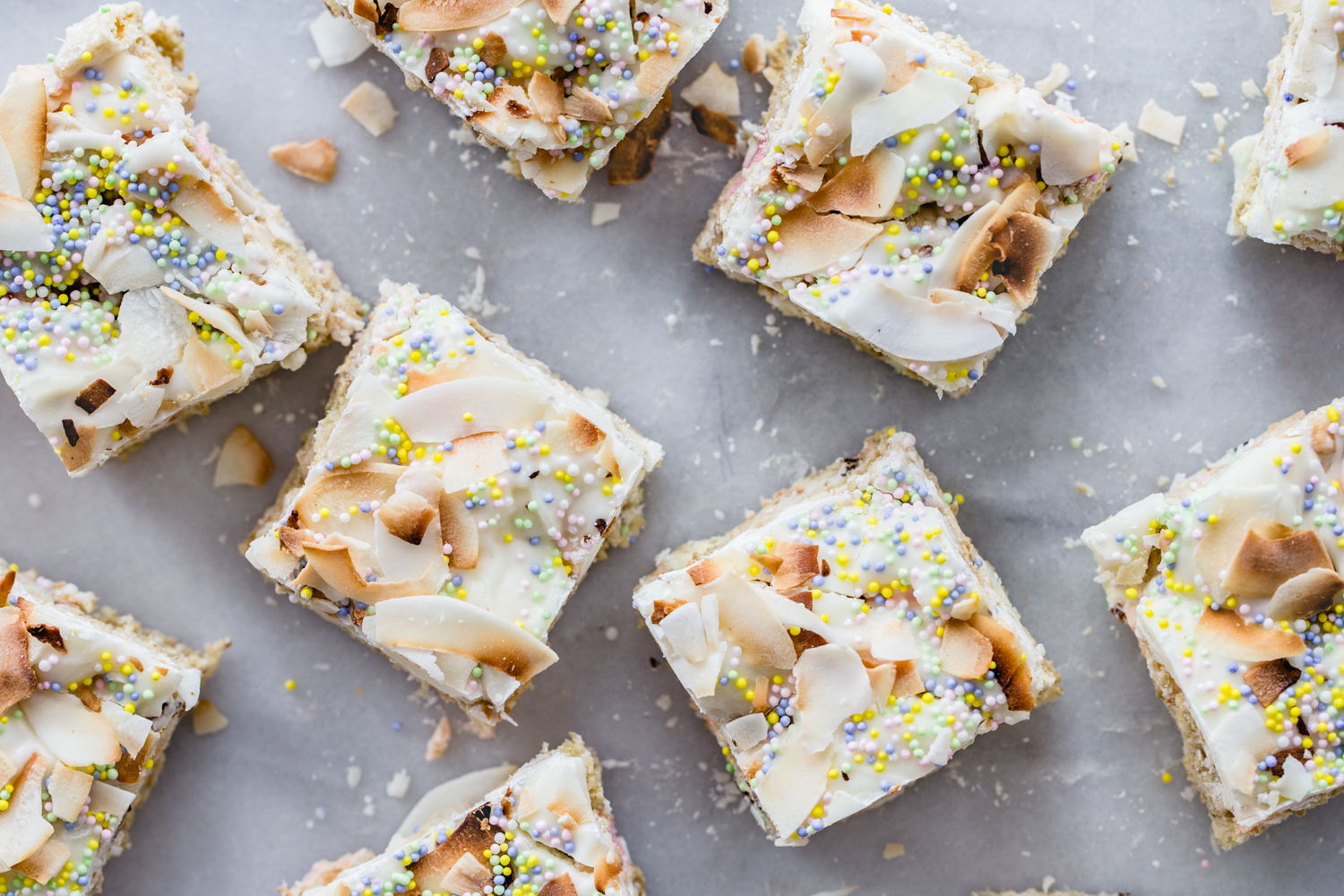 This post is sponsored on behalf of Campfire® Marshmallows.
It's Easter weekend and for me, the official start of Spring. A & C have the entire week off of school next week and I am planning on some serious chill time.
Chill time is mandatory on Spring break. Fingers crossed the weather will warm up a bit so we can get some much needed fresh air.
I am clearly on a fruity/coconut combination the last month. Remember my Tropical Fruit Marshmallow Fluff Salad?
Yeah, that fluff is awesome and should totally be on your Easter menu.
But let's talk marshmallow treats. Specifically these toasted coconut marshmallow treats. Or cereal treats.