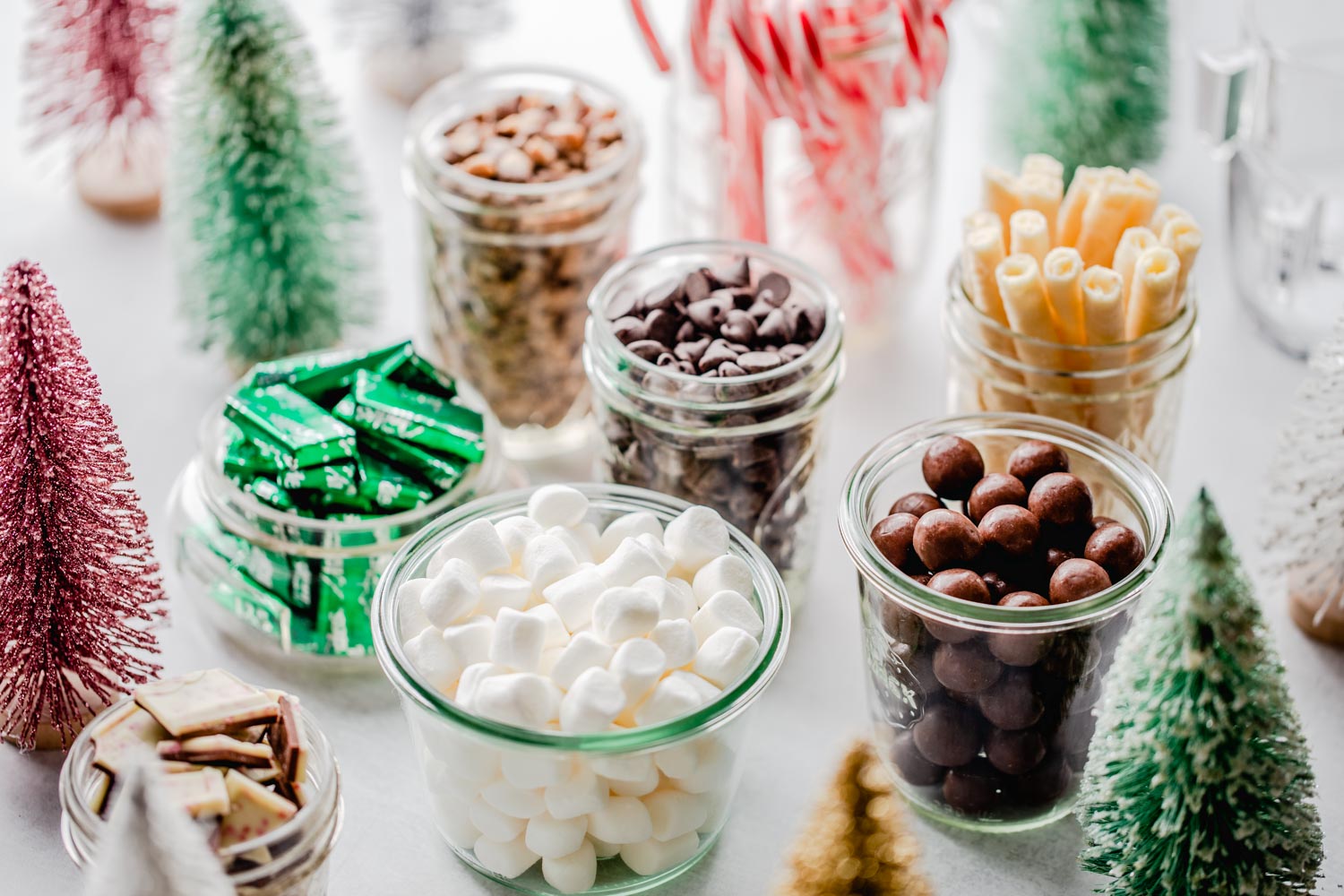 This post, Ultimate Holiday Hot Chocolate Bar, is sponsored on behalf of Campfire® Marshmallows. All opinions are, as always, my own.
One of my favorite things about the holiday season is the sheer amount of opportunities there is to get together with friends and family! Whether it's a super duper planned out, menu planned shindig or an impromptu wine and cheese party – they are ALL good in my book.
One of my favorite things to do during the holiday season is to have some epic hot chocolate bar fixings on hand. Now, before you get worried, this is nothing intimidating! Basically it's having a somewhat stocked baking pantry and a few Christmas candies gathered. Oh, and marshmallows – you canNOT forget the marshmallows!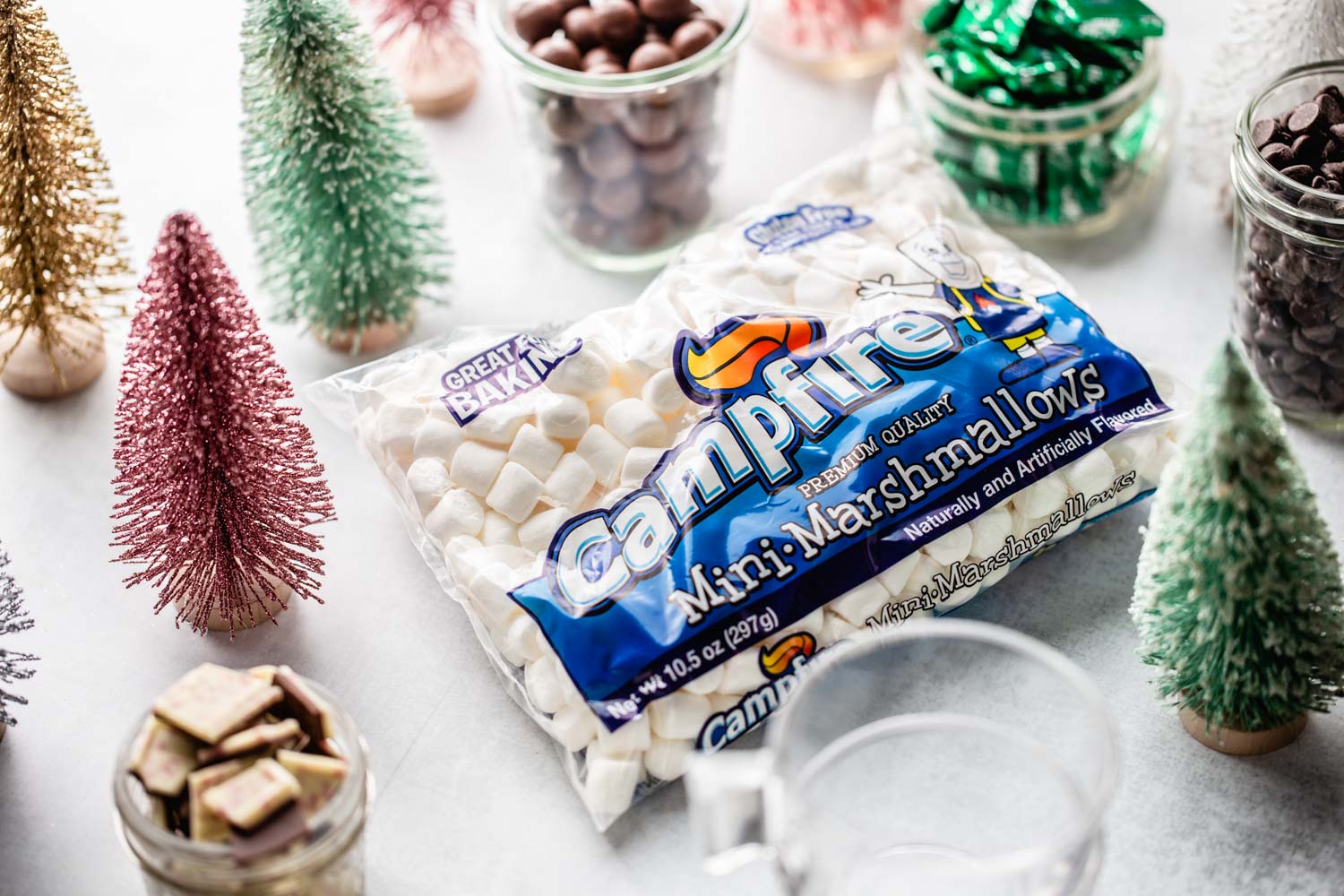 Campfire mini marshmallows are my favorite for an ultimate hot chocolate bar situation, but feel free to get fancy – pumpkin spice, gingerbread, regulars – whatever you have or are in the mood for is great! In addition to mini marshmallows, here are a few other hot chocolate fixings I like to keep handy:
Hot Chocolate Bar Fixings
whoppers
mint chocolate candies
chopped peppermint bark
chocolate chips
toffee bits
candy canes (crushed or whole for stirring)
cookie wafer sticks
truffles
mini marshmallows (it had to be said again)
whipped cream (homemade or from a squirt can for a super convenient topping)