chocolate swirl meringue nests and giveaway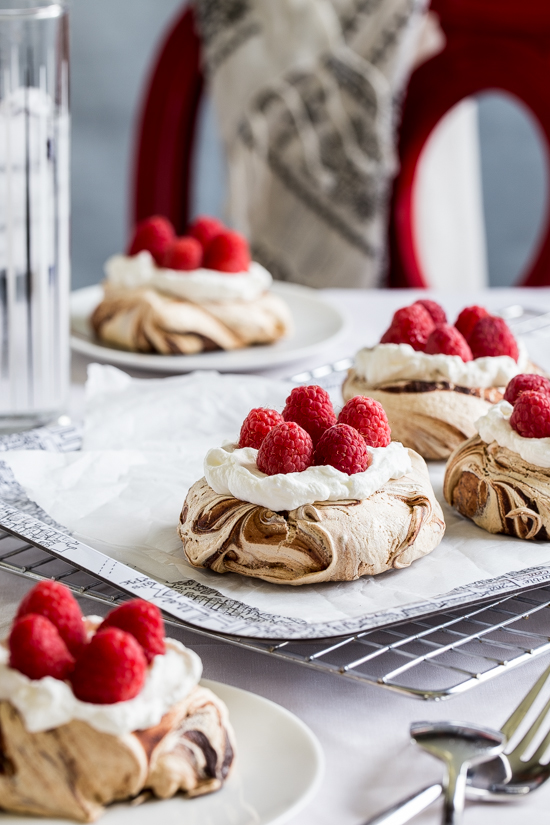 Chocolate Swirl Meringue Nests are light, delicate and perfect for Mother's Day Brunch. 
Today is a great Wednesday. The sun is out, the weather is finally warming up and I get to celebrate two wonderful things: Mother's Day and the Fair Trade movement. The lovely folks at Fair Trade USA have put together a virtual Fair Trade brunch (sponsored by Vitamix and Whole Foods) to celebrate all of the amazing moms behind fabulous Fair Trade products because mom's make a world of difference!
If you are not familiar with the Fair Trade movement, it is just what it sounds. Fair. Products that bear the Fair Trade logo are products that come from farmers and artisans that are justly compensated for their work. This helps famers in developing countries build strong businesses that will positively influence both their own families and lives, but also the communities in which they live.
It's pretty great!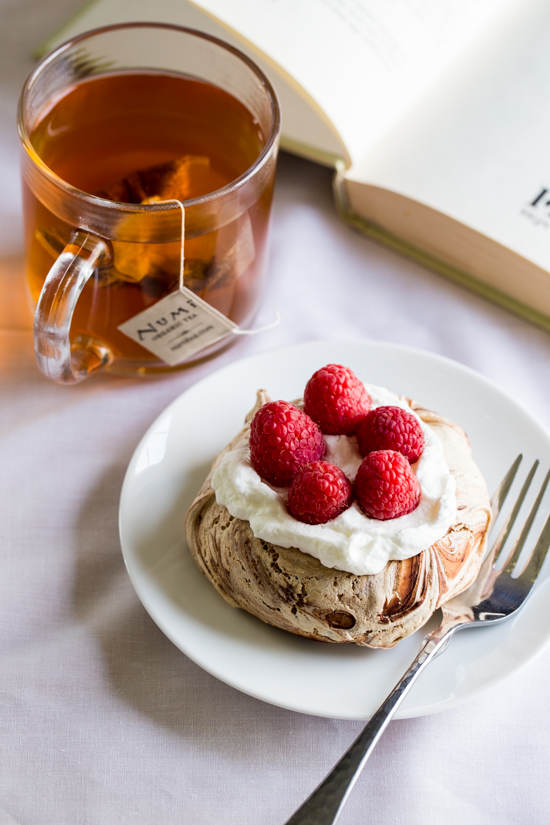 For more information about Fair Trade, Fair Trade USA (which is a nonprofit organization and the leading third party certifier of Fair Trade goods here in the USA) and how to buy Fair Trade products, visit the Fair Trade website.
For Mother's Day, Fair Trade USA wanted to do something special to celebrate all of the amazing moms who are also Fair Trade farmers and artisans. To celebrate, they are sharing beautiful, heartwarming and inspirational stories of these incredible moms behind Fair Trade products.  There is even a giant Mother's Day card to sign to send out to all of the wonderful moms in the world. Be sure to stop over and spend some time with these stories and take a moment to sign the card (just a quick and simple typed message).
In addition to this, Fair Trade is hosting a brunch recipe contest featuring Fair Trade products. For my entry into the contest, I whipped up a batch of light, sweet and airy Chocolate Swirl Meringue Nests that feature Fair Trade baking chocolate and rich dark Muscovado sugar. Brunches need dessert, too, right?
Especially on Mother's Day!
This recipe took a few tries to get it perfect, and I'm so glad I kept working at it. At first I used too much of the dark sugar and chocolate, that the meringues lost their light consistency. I found out that by just adding a bit of the dark sugar it still provided the rich, molasses flavor while keeping the light, airy and crisp texture of meringue. Not to mention the rich swirl of melted baking chocolate. Decadent and light all at the same time.
A dollop of sweetened whipped cream and fresh raspberries were all these Chocolate Swirl Meringue Nests needed to be a completely perfect treat. I enjoyed a leftover meringue with a cup of Numi Chocolate Roobois tea for a positively fabulous afternoon snack.
These meringues were simple to make and I'm really looking forward to making another batch in a couple of weeks for Mother's Day.
And eating another batch…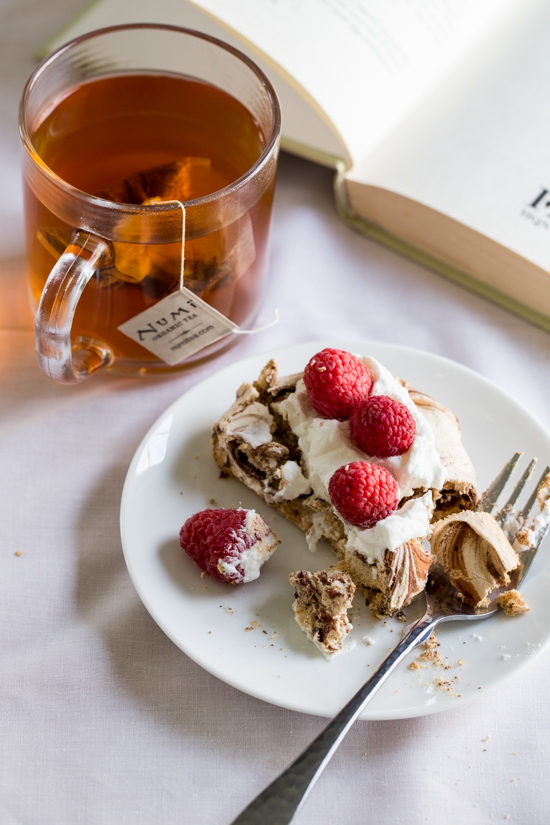 **This is a contest, after all, so Fair Trade is allowing readers to vote for their favorite submitted recipe! If you're so inclined to vote for my recipe, here is the link to my recipe on the Fair Trade Brunch Pinterest board vote (all you have to do is repin!) Thanks, everyone!**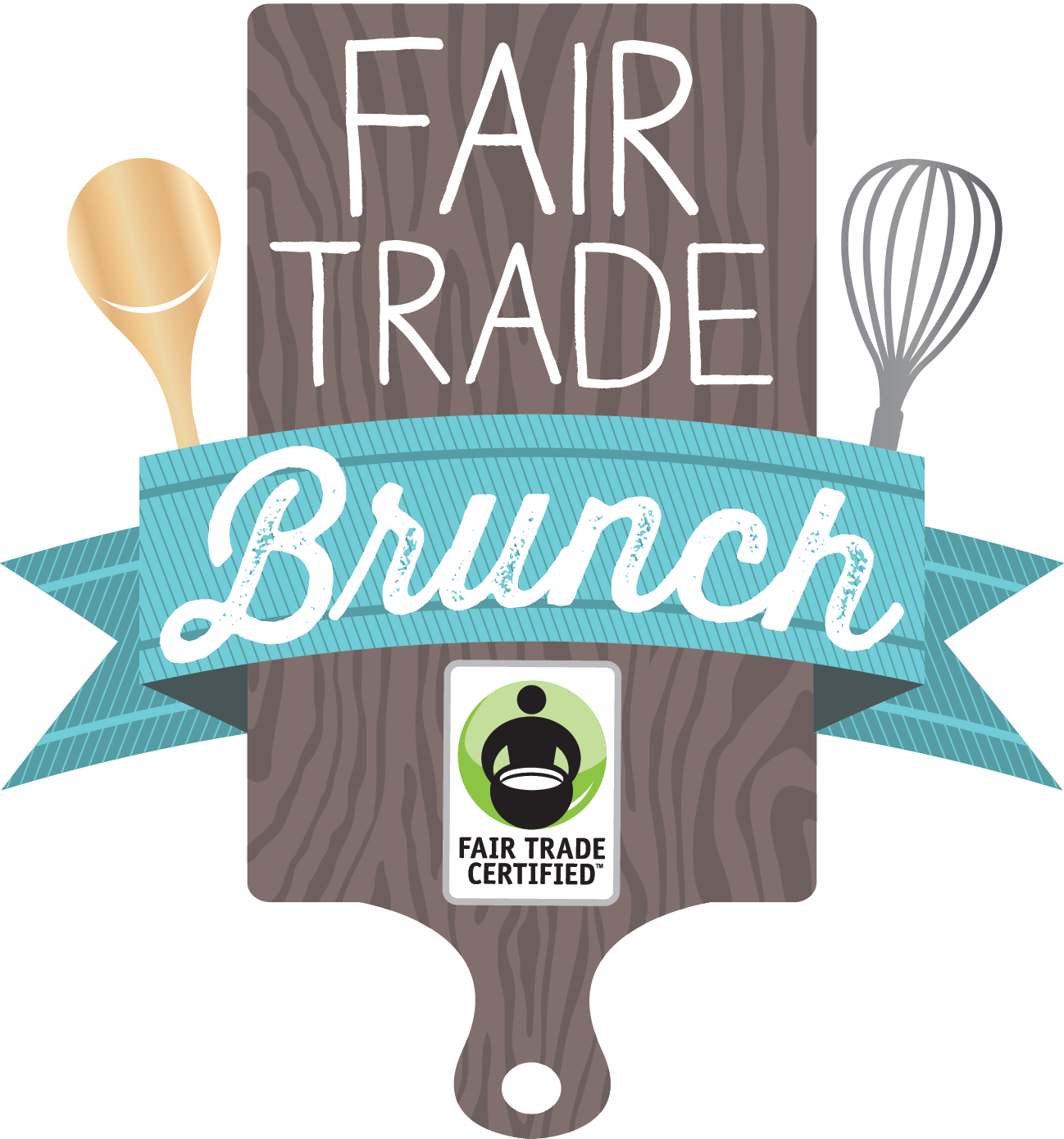 Giveaway is Closed – The winner will be contacted shortly!
A Fair Trade USA Giveaway
In addition to the recipe contest for Mother's Day, I'm happy to share with you that the kind and generous folks over at Fair Trade USA are going to send one lucky Jelly Toast reader a package full of Fair Trade goodies as well as a $25 Whole Foods Gift Card. Take a look at the pictures and descriptions below to see exactly what the prize includes. There is so much chocolate, it makes me happy just thinking about it!
As my Mother's Day gift to you, I'm keeping this giveaway sweet and simple. Just leave a comment here on this blog post telling me what your favorite food/dish/recipe to eat on Mother's Day is. That comment will enter you for a chance to win this delicious Fair Trade prize package.
Be sure to use a current email address and name when signing in to comment as that will be what I will use to contact the winner. No anonymous comments will be eligible and only one entry per person.
The giveaway will end on Monday, May 5th at noon EST so be sure to have your comment entered by then. You must be a resident of the USA to enter. One winner will be chosen at random and contacted via the email address provided. 
See? Simple!
Now take a look at all of these goodies!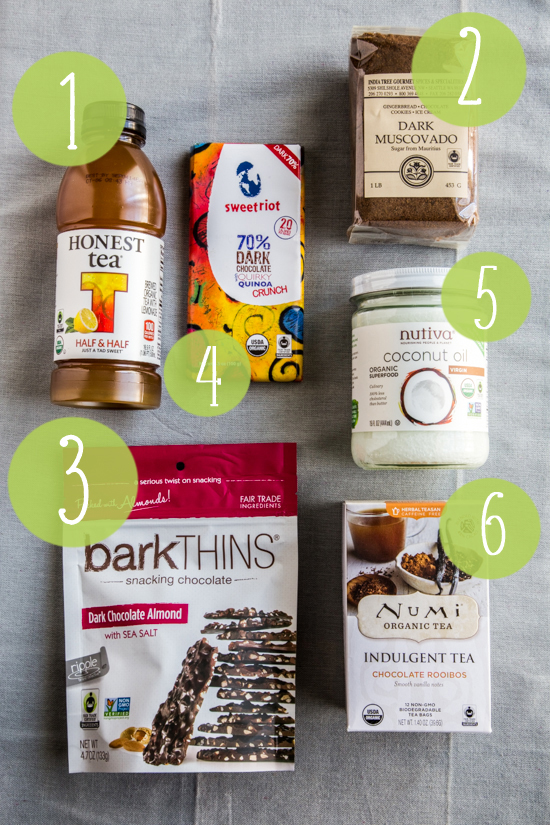 1. Honest Tea Half & Half | 2. India Tree Muscovado Sugar | 3. Bark Thins Dark Chocolate Almond | 4. Sweet Riot Quirky Quinoa Crunch Bar | 5. Nutiva Coconut Oil | 6. Numi Organic Tea Chocolate Rooibos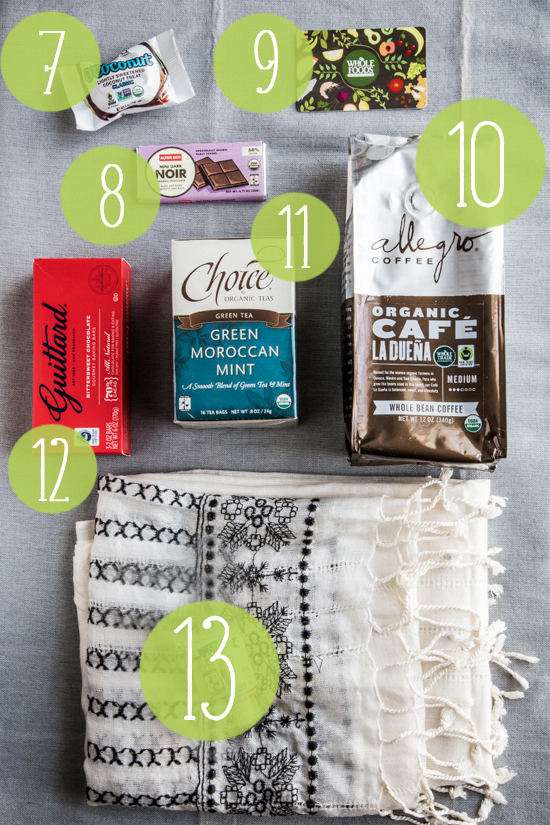 7. Nutiva O'Coconut | 8. Alter Eco Mini Dark Chocolate Bar | 9. $25 Whole Foods Gift Card | 10. Allegro Whole Bean Coffee | 11. Choice Tea Green Moroccan Mint | 12. Guittard Bittersweet Baking Chocolate | 13. PrAna scarf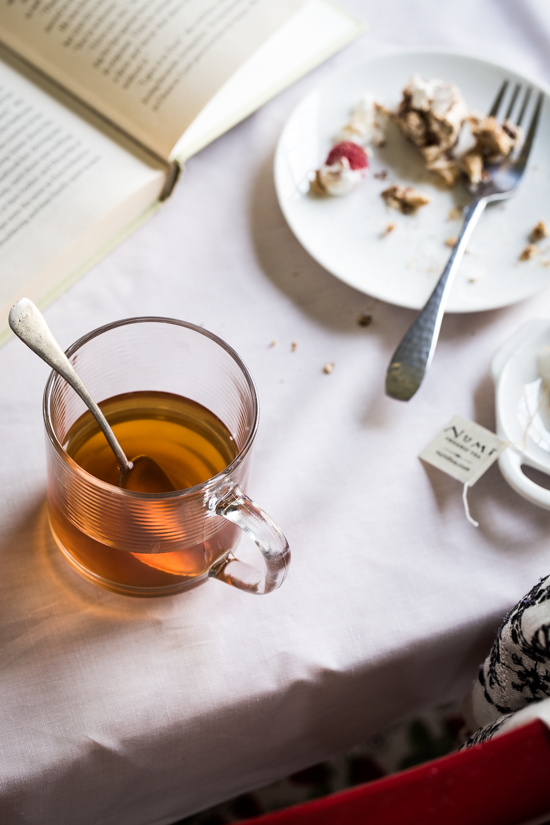 I hope you all have a fabulous Mother's Day and don't forget to enter to win this Fair Trade Giveaway and visit the Pinterest board to vote for your favorite recipe (I'm waving my hand in the air excitedly to get your attention!!)
Good Luck and Happy Wednesday!
Disclosure: This giveaway is sponsored by Fair Trade USA. I was generously provided a selection of lovely products to test and create a Mother's Day Brunch recipe. All opinions are 100% my own. 
Chocolate Swirl Meringue Nests Recipes
Yield: 6 servings
Prep Time: 20 minutes
Cook Time: 60 minutes plus cooling time
Ingredients
2 large egg whites, room temperature
1/4 teaspoon cream of tartar
1/4 teaspoon salt
1/2 cup granulated sugar
1 Tablespoon + 1 teaspoon Dark Muscovado Sugar
2 oz Guittard bittersweet baking chocolate, melted and cooled slightly
1 1/2 cups sweetened whipped cream
fresh raspberries for garnish
Directions
Preheat oven to 275 degrees. Line a baking sheet with parchment paper and set aside.
In the bowl of an electric mixer, whisk together egg whites, cream of tartar and salt until foamy. Add granulated sugar one tablespoon at a time, beating between each incorporation, until egg whites are white, glossy and voluminous. Add 1 Tablespoon of Dark Muscovado sugar and beat until combined.
Mix remaining teaspoon of Dark Muscovado sugar with the melted chocolate and drizzle over the top of the egg whites, but do not stir. The swirling of the chocolate will happen naturally when you scoop the meringue. Scoop egg whites and drop onto prepared baking sheet in 6 even dollops. Use the back of a spoon to create an indentation in the center. Bake for 60 minutes and then turn off the oven. Leave meringue nests in the oven for an additional 60 minutes. Remove and cool completely on wire racks.
Top each nest with 1/4 cup of whipped cream and several raspberries and serve immediately. Plain meringue nests (with no toppings) can be stored at room temperature in an air tight container for several days.
April 30th, 2014