Easy After School Snacks + a Video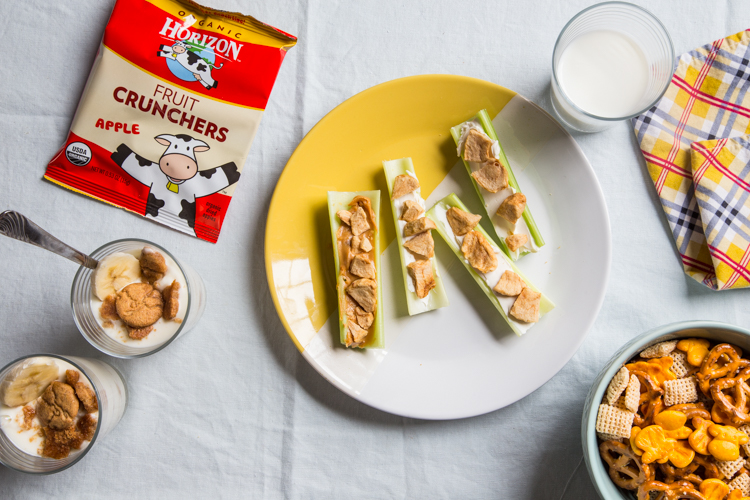 This post is sponsored on behalf of Horizon Organic. Thank you for supporting the brands that I love and that make Jelly Toast possible. All opinions are, as always, 100% my own.
I never thought I would be one of those moms who got emotional when her kiddos started school. Well, last year when A started Kindergarten, it turned out I had totally misjudged my preparedness for him to be gone all day, everyday. It was a major adjustment. For the first couple of weeks, I would go home and sit, watching the clock and jumping every time the phone rang, convicted it was the school nurse calling me to tell me that my little buddy needed me immediately and that I should come pick him up ASAP.
As with most of these emotional mom times, it was all me and not him. He was great! And besides being a bit tired for the first month or so until he adjusted to his new demanding schedule of learning how to write his letters and play infinite variations of tag in gym class, he was unbelievably happy in his new class.
Seeing that definitely helped calm my nerves, as well.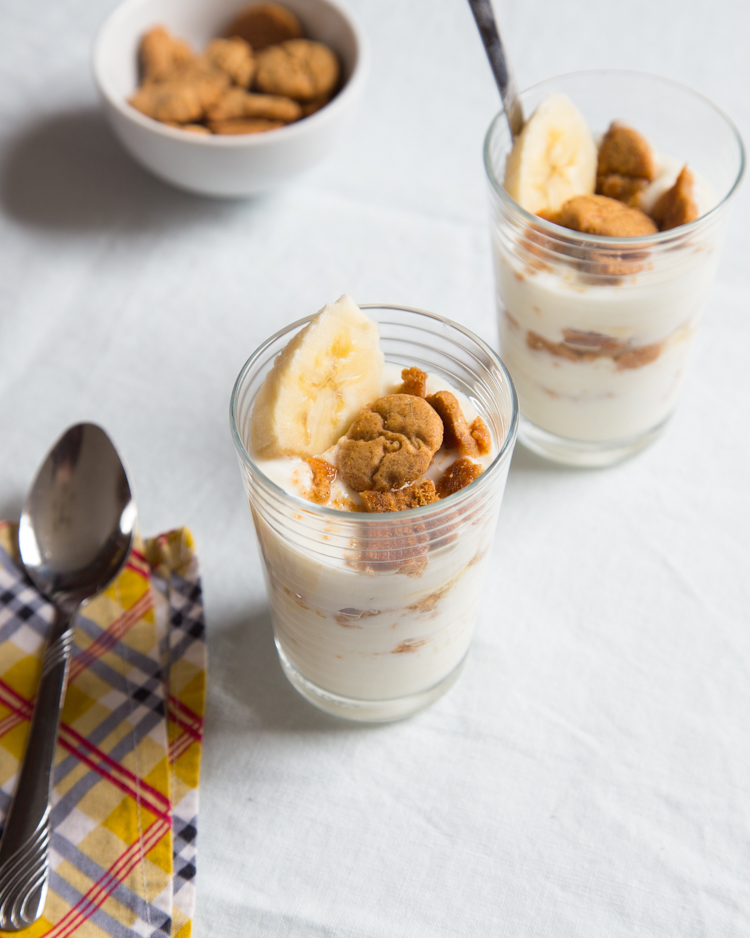 Well, now that he's almost done with first grade and I feel like I've gotten a handle on this new all-day school schedule (I'm slow with these routine changes, what can I say?) now my little baby girl is going off to Kindergarten! I honestly do not know where the time has gone and as I say it, I realize I'm the embodiment of cliche, but I'm ok with it.
I know she will adjust just as well as A did, so I'm not really concerned. It's just that I'll straight up miss her being here. And that's why I'm even more determined to keep our routine of after school snacks going strong. It started last year when A was in Kindergarten and the three of us would gather around the table with a quick and easy, but fun and satisfying snack while listening about his day. He'd chat about computer class and what silly story his teacher had read at circle time and we would sit and snack and listen to his daily recap.
It became my favorite 20 minutes of the day. And with C heading to Kindergarten next year, I know that our after school snacks will be even more special.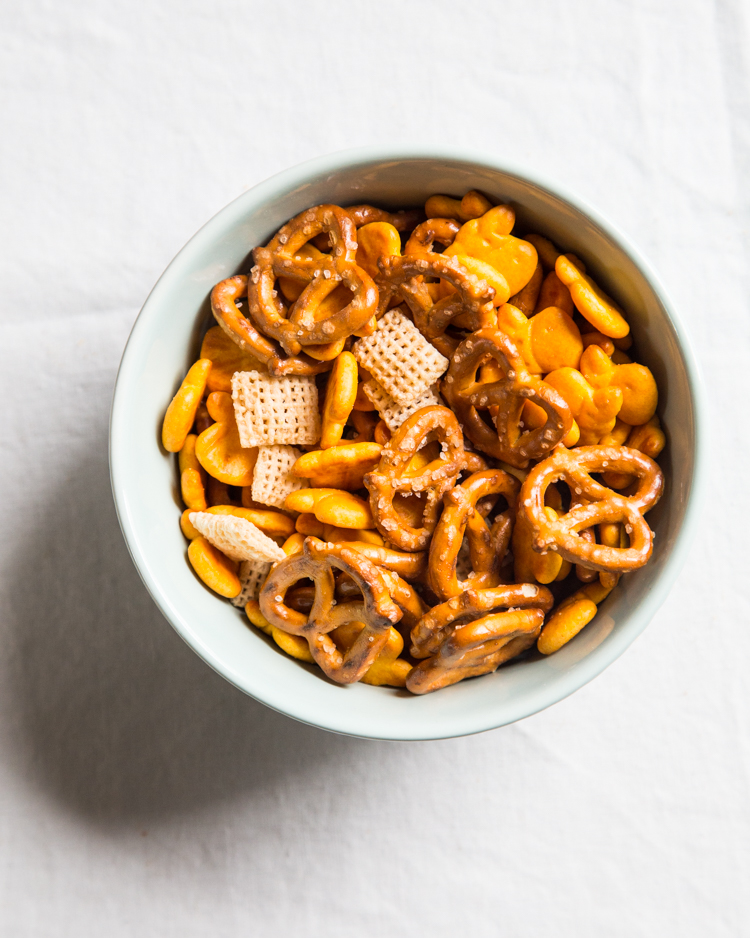 When planning what I'll make for an after school snack, I go for quick and easy because the main point of this time is to spend it together, enjoying some tasty food at the same time. I love that Horizon offers so many organic versions of my kids favorite foods; from adorable Cinnamon Snack Grahams to these new Apple Fruit Crunchers. Some days I'll use these snacks to make something new like a simple Banana Cinnamon Yogurt Parfait or Apples on a Log which is my take on traditional Ants on a Log. These after school snacks take almost no time to put together, but are a special little treat that I know will be enjoyed by both of my kids after a hard day at school.
I put together a fun video to show some of my favorite quick and easy after school snacks:
And to be honest, there are many days like when we need to head to piano lessons or dance class when the simple individual packages of these Apple Fruit Crunchers come in handy to just grab and go. I think we all probably have days like that, right?
For more information about Horizon Organic products and other #MealtimeSolutions visit them on Pinterest, Facebook and Twitter.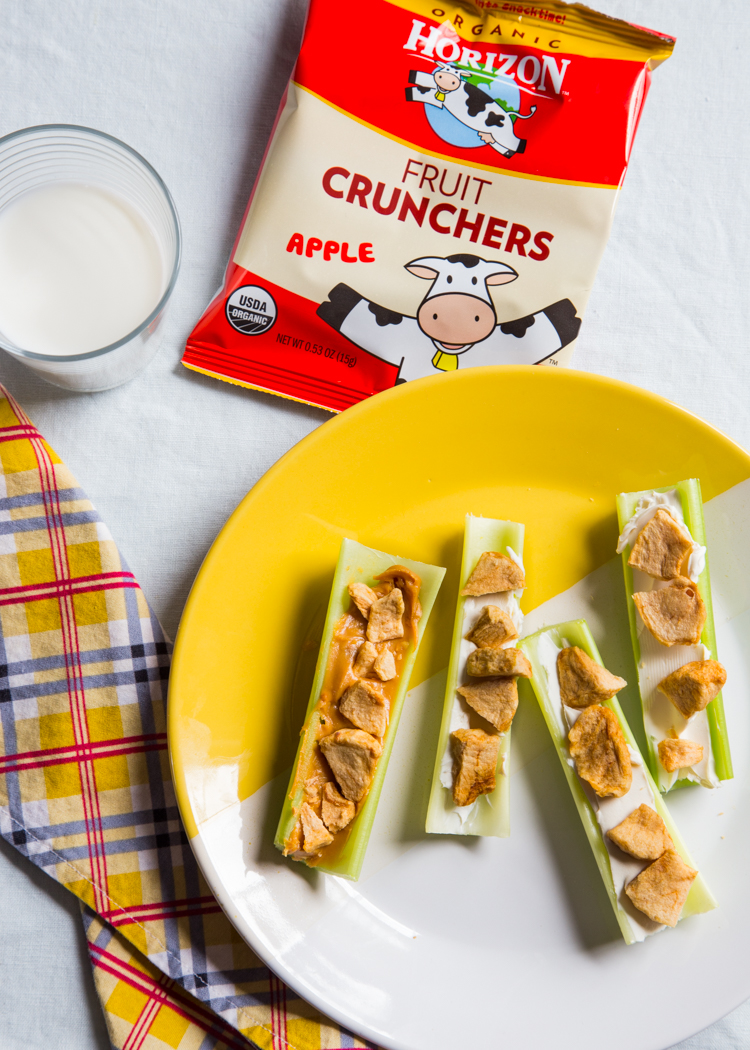 In the end, I know I'll be more excited than anything for C when she goes to Kindergarten. I'll miss her like crazy, but we'll have this special time to enjoy and share our days with each other. I can't wait!
Happy Monday!
This is a sponsored conversation written by me on behalf of Horizon Organics. The opinions and text are all mine.