French Toast in a Mug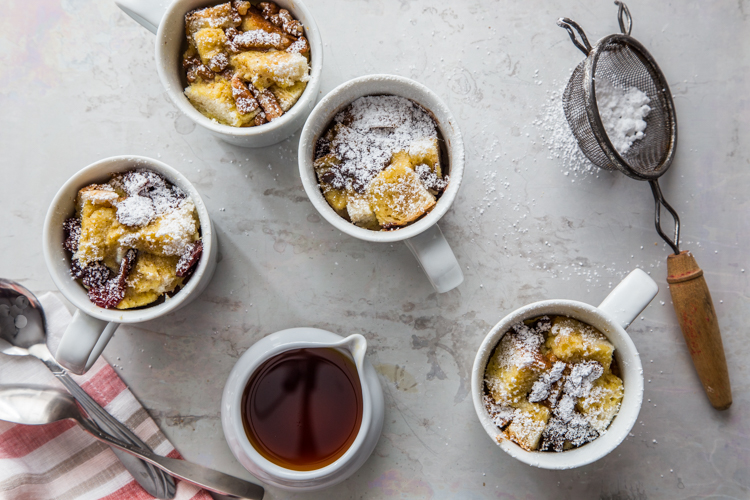 This post is sponsored by McCormick. All opinions are my own.
This French Toast in a Mug is definitely a new twist on my typical Tuesday Toast. Usually, I am serving up a bit of goodness on top of a piece of toasted bread.
Today, however, the bread is getting mixed with rich milk and eggs and spiced up with McCormick Extra Rich Pure Vanilla Extract and Ground Cinnamon to create an incredibly quick but super comforting breakfast in a mug.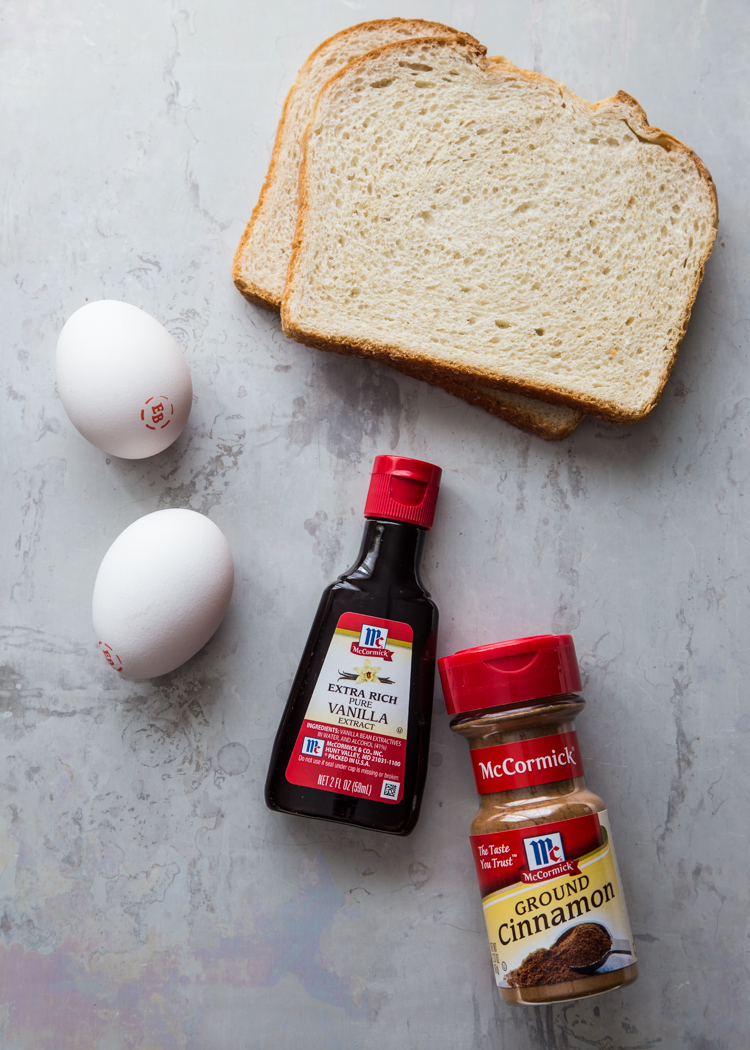 I'm so in love with McCormick's winter "Hug in a Mug" recipes. McCormick has been sharing all sorts of cookies, brownies and cakes in mugs and I couldn't agree more that there is nothing more comforting than a sweet tasty treat in a mug.
At breakfast, C is always wrapping her little hands around my coffee cup to feel the warmth. It's just so comforting!
I thought it would be fun to take inspiration from some of these drool worthy mug recipes from McCormick like candy bar mug blondies and red velvet mug cakes and make a warm, toasty and sweet breakfast in a mug.
I make scrambled eggs in mugs all the time (which I can hardly believe I've never posted about…) but I was definitely craving something sweet this time.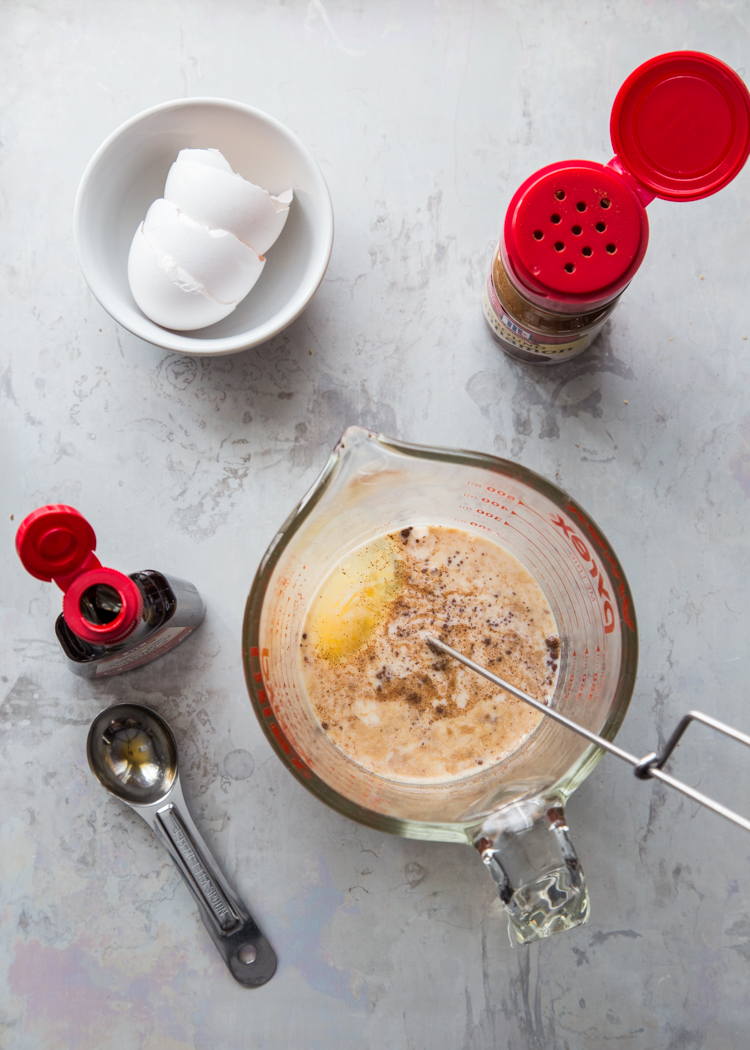 My first thought was to make a great breakfast bread pudding. You guys know I love bread pudding with my cinnamon swirl bread pudding and this chocolate balsamic bread pudding.
But this recipe, particularly with the addition of the McCormick Extra Rich Pure Vanilla Extract (woah, this stuff is amazing!) all I could think of was my mom's French Toast.
My mom always added McCormick Vanilla Extract to her French toast mixture and it gave it a flavor like no other.
It's one of those distinct childhood food memories that comes rushing back whenever I take a bite of her French Toast. It's definitely something that has stuck with me all these years.
So much so, that I realized I needed to call this recipe "French Toast" and not "bread pudding". To this day, I still am not totally sure what the big difference between the two is, but this is most definitely a French Toast recipe.
But also sorta kinda a bread pudding…I'm so indecisive.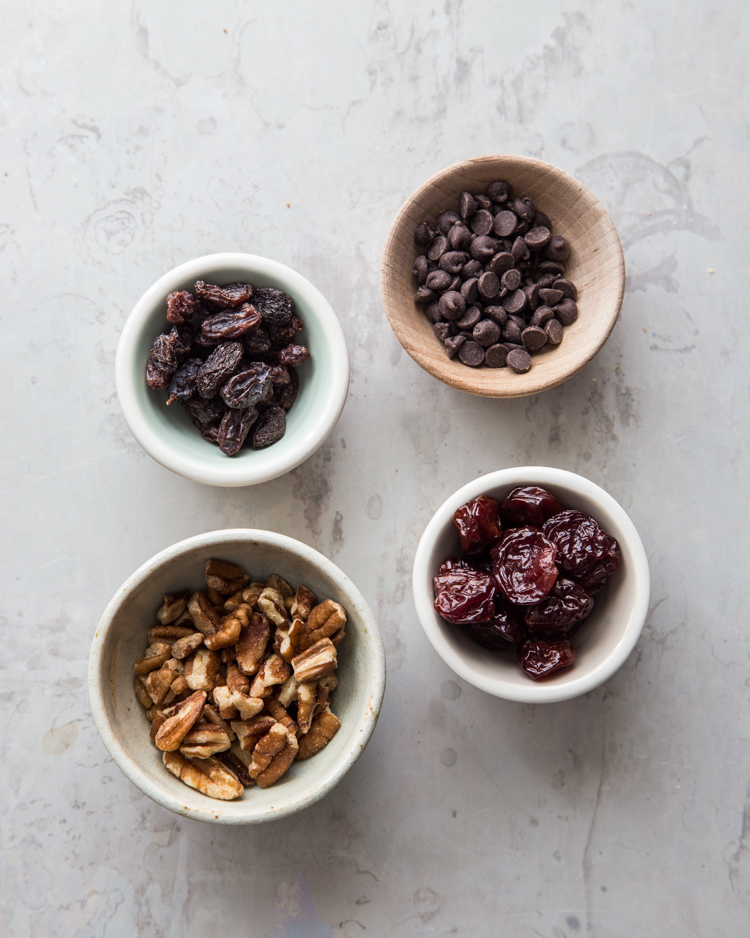 Now, the vanilla and cinnamon give this little mug of happiness plenty of deep, rich flavor, but I wanted to turn it up a notch and make each mug totally customizable. So, when you're making your family the little mugs of French Toast, let them add their own toppings.
French Toast in a Mug Topping Ideas:
Mini chocolate chips
Chopped pecans
Raisins (I like golden but the kiddos prefer traditional)
Dried tart cherries.
Just be sure to layer the toppings within the bread cubes that way you get a bit of the decadent French Toast and a taste of the toppings in every bite.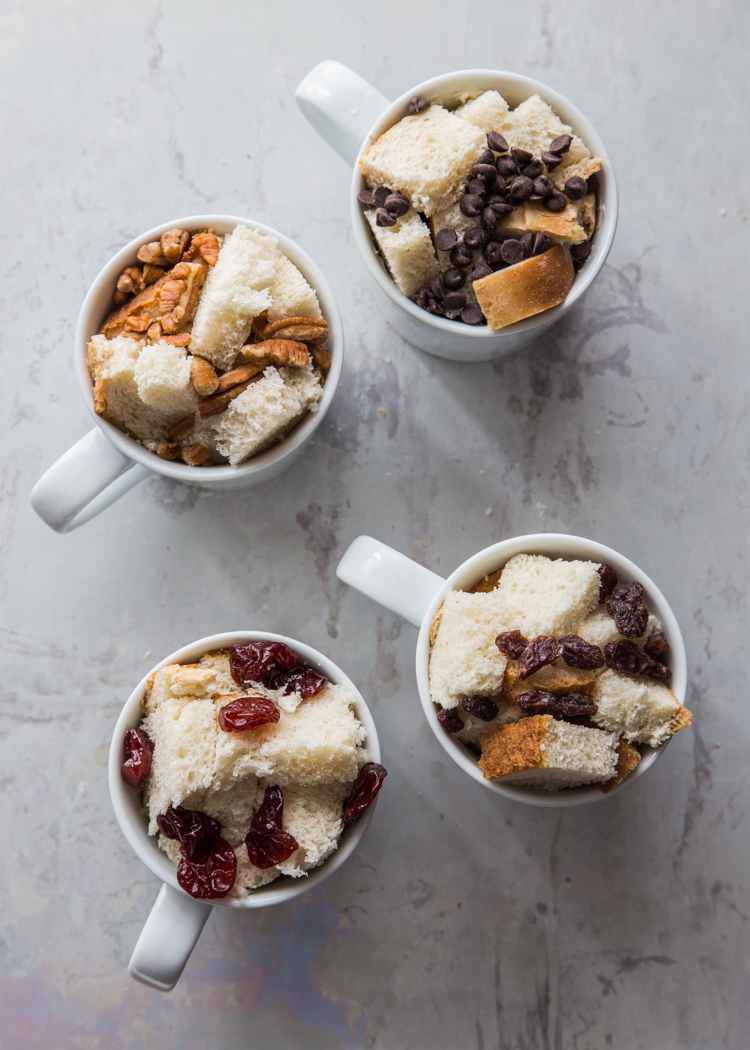 OH – and you cannot forget the powdered sugar and maple syrup.
Do. Not. Forget. It.
This would not be my mom's French Toast without both.  This is one serious "Hug in a Mug"
You're gonna love it!
Be sure to check out McCormick.com for more Hug in a Mug recipes and inspiration!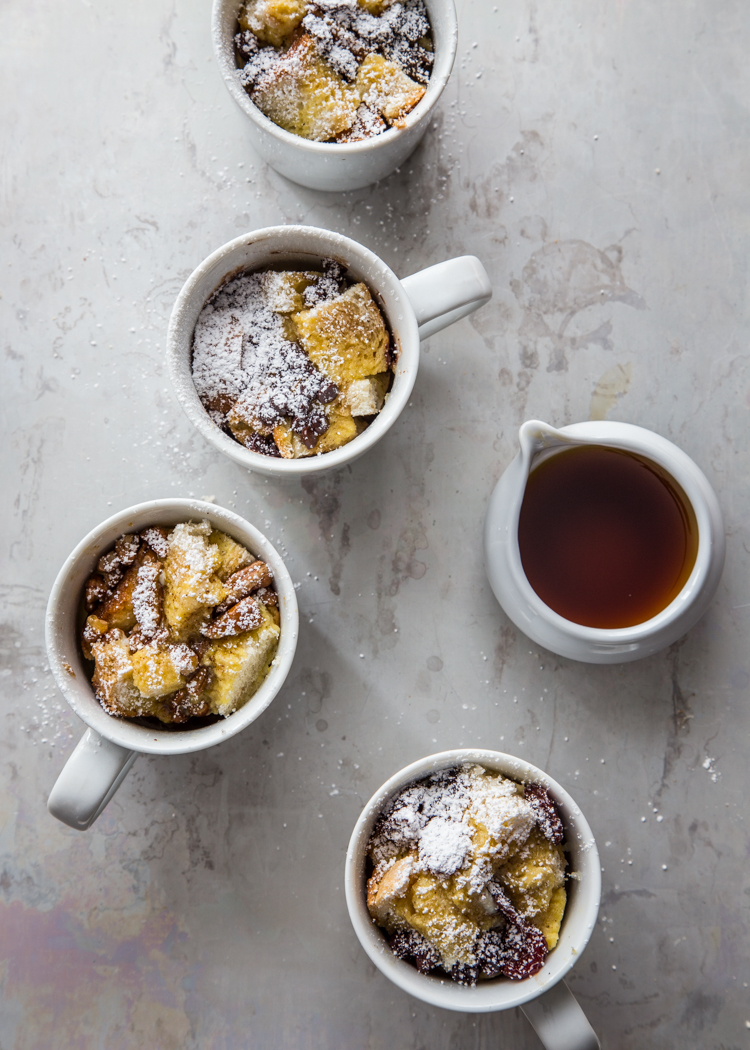 Happy Tuesday!
French Toast in a Mug Recipe
Yield: 4 servings
Prep Time: 5 minutes
Cook Time: 1 minute
Total Time: 6 minutes
Ingredients
1/3 cup whole milk
2 large eggs
1 teaspoon McCormick Extra Rich Pure Vanilla Extract
1/2 teaspoon McCormick Cinnamon
1 Tablespoon butter, softened
4 slices sandwich bread, cubed (I used sourdough, but you can use whatever you have)
1 Tablespoon of toppings per mug (mini chocolate chips, dried tart cherries, raisins, chopped pecans)
powdered sugar and maple syrup for serving
Directions
In a large glass measuring cup (or spouted batter bowl) whisk together milk, eggs, McCormick Extra Rich Vanilla Extract and cinnamon. Set aside.
Lightly grease the inside of 4 microwave safe 8 ounce mugs with softened butter. Divide half of the bread between the mugs. Top bread with half of the toppings. Repeat the layering with remaining bread and toppings.
Gently pour milk mixture over the top of each mug, dividing evenly between the cups.
Microwave each mug on high for about 1 minute and 15 seconds or until milk mixture is set. Watch carefully because the French toast will puff in the microwave.
Serve warm with powdered sugar and maple syrup. Enjoy!