pesto flatbread with microgreens salad #PizzaWeek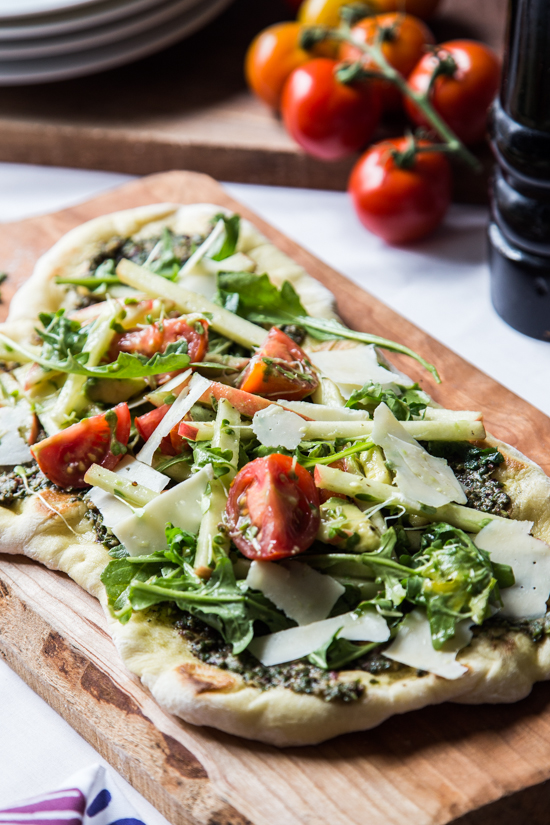 Pesto Flatbread topped with crispy, sweet and savory microgreens salad is a light and satisfying meal the whole family will love. 
It's Friday, and not just any Friday. Today is the last day in a week long celebration of pizza. I'm thrilled to be part of a big group of bloggers hosted by NoshOn.it that have dedicated the entire week to all things pizza. It's been a great week!
In our house, we make lots of pizza. It's one of my favorite dinners, made extremely quick and simple when I have a bucket of dough waiting in the fridge. For the last few years, I have been a huge fan of Artisan Bread in 5 Minutes a Day, and it's rare that I don't have some form of their beautiful dough ready in our fridge. My new favorite recipe of theirs is the new master recipe. Not only does it make a stunning loaf of bread, but it makes a knock-out pizza crust and it's perfect for my pesto flatbread pizzas topped with a homegrown microgreens salad.Last Friday, the Baby and I made the most of our rainy, Spring day and whipped up a batch of lovely dough that turned into the crust for our pizza night dinner.
We even made a little video:
Yes, the Baby is wearing a unique combination of Summer/Christmas pi's because that's just how we roll. Especially non-school days that are cool and rainy. It's a "pick your battles" kind of thing. Some mismatched pi's, a little puddle stomping and pizza making made this an amazingly sweet day, despite the gray weather. The pesto flatbreads helped perk up the day, too.
These flatbreads are quite easy to make and I used a homemade pesto that my husband had made with parsley, mint, olives, garlic, parmesan cheese and breadcrumbs. Any pesto will work, but I loved his combination of herbs and olives which gave it a pesto/olive tapenade hybrid spread. It was fantastic.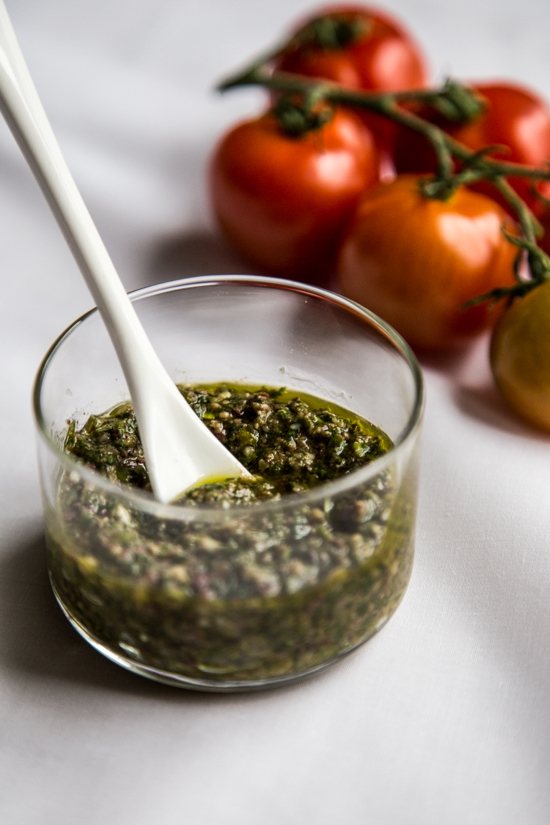 When I thought about making these flatbreads, I loved the idea of topping them with a fresh and light salad. Something with a light quality, but that has a sweet/savory combination.
A few weeks ago, the kiddos and I planted some microgreens after watching the lovely video from Kitchen Vignettes. After watching that video about a dozen times, we picked up some seeds and planted our own little garden. Now, I have no real green thumb, but after our long, cold winter we were all craving some new life and growth. This microgreen garden was just the ticket.
Last Friday, lots of things came together to make these flatbreads a success: our leftover pesto, the microgreens that were ready to cut and even our rainy day that made us want to stay in and make some dough.
These bright, fresh and fantastic flatbreads were a ray of sunshine in the early cold days of Spring, and will be a frequent dinner for us as the weather continues to improve. I'm already dreaming up endless variations.
It's going to be an awesome Spring.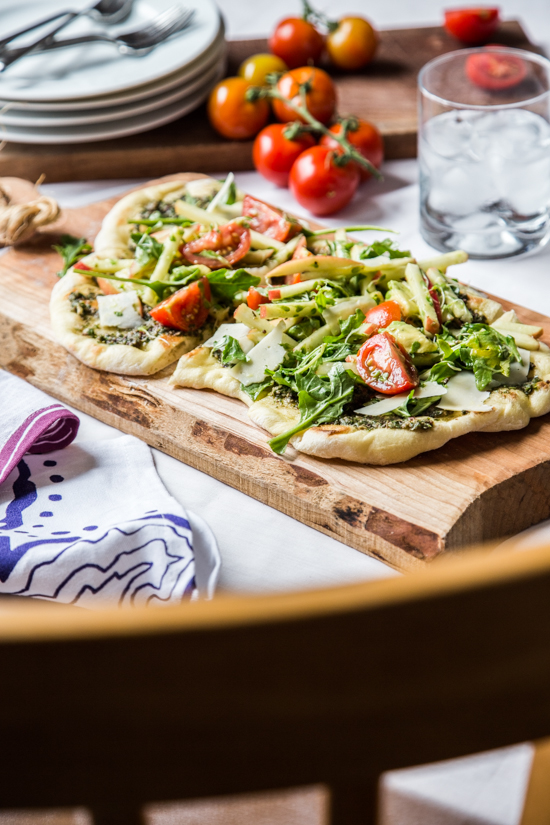 Along with my contribution to Pizza Week, many of my friends have shared some seriously lovely recipes this week. Be sure to take a  peak at all of the pizza goodness happening to help inspire your very own pizza night.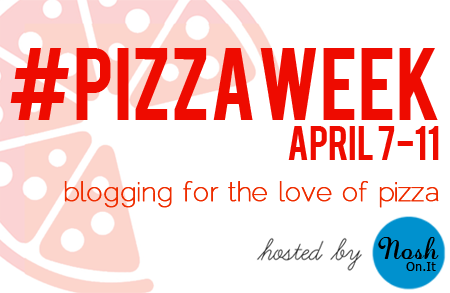 Christina from Dessert for Two: Apple Pie Pizza – Yes!
Toni from Boulder Locavore: Gluten-Free Blue Corn Southwestern Nachos Pizza – Nachos on pizza?! I'll take two!
NoshOn.It: Biscoff Shortbread Pizza with Nutella, Strawberries, and Toasted Hazelnuts – I love the idea of dessert pizza!
Shanna from Pineapple and Coconut: Grilled Pineapple, Crispy Pork Belly, Burrata and Arugula Pizza
Lindsey from Cafe Johnsonia: Gluten Free Quinoa Crust Pizza with Lemon and Goat Cheese – putting Meyer lemons on pizza is brilliant!
Kristen from Dine & Dish: Oven Roasted Vegetable Pizza – lovely!
Heidi from FoodieCrush: Berry with Arugula and Prosciutto Pizza – light and stunning!
Happy Friday!
Pesto Flatbread with Microgreens Salad
Yield: 1 flatbread (2 servings)
Ingredients
1/4 lb pizza dough
1/4 cup pesto (homemade or store-bought)
1/2 tart apple, cut into match sticks
1 small avocado, chopped
1 cup cherry tomatoes, quartered
1 cup microgreens, gently washed
1 cup arugula
juice from 1/2 lemon
1-2 teaspoons olive oil
salt and pepper
shaved parmesan
Directions
Place pizza stone in lower third of oven. Preheat oven to 550 degrees.
Gently stretch dough into a circle and place on a floured pizza peel. Use a lightly floured rolling pin to roll dough into a thin circle or oval. Slide dough into preheated pizza stone and bake for 5 minutes. Flip dough over and bake for an additional 5 minutes or until dough is crispy and golden. Remove from oven.
Spread pesto onto warm flatbread.
In a large bowl, toss together apple, avocado, tomatoes, microgreens and arugula. Drizzle with lemon juice and olive oil and sprinkle with salt and pepper. Toss together and spoon over pesto topped flatbread. Top flatbread with shaved parmesan, slice and serve.