smoked salmon deviled eggs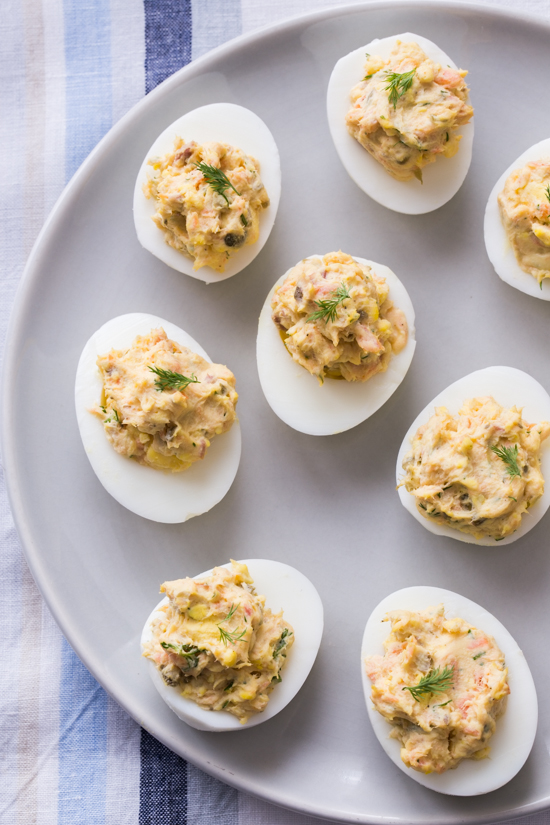 Smoked Salmon Deviled Eggs are a simple, and savory twist on the classic Easter deviled egg recipe. 
I've loved deviled eggs for as long as I can remember. Every Easter as a child, my grandma or great-grandma would make a big batch of deliciously classic deviled eggs and last year, I shared my deviled eggs which is basically a slightly modified version of that fabulous deviled egg recipe that I grew up with. I would fill my plate with three or four eggs, and not worry to much if I got a lot of anything else. I was all about the eggs.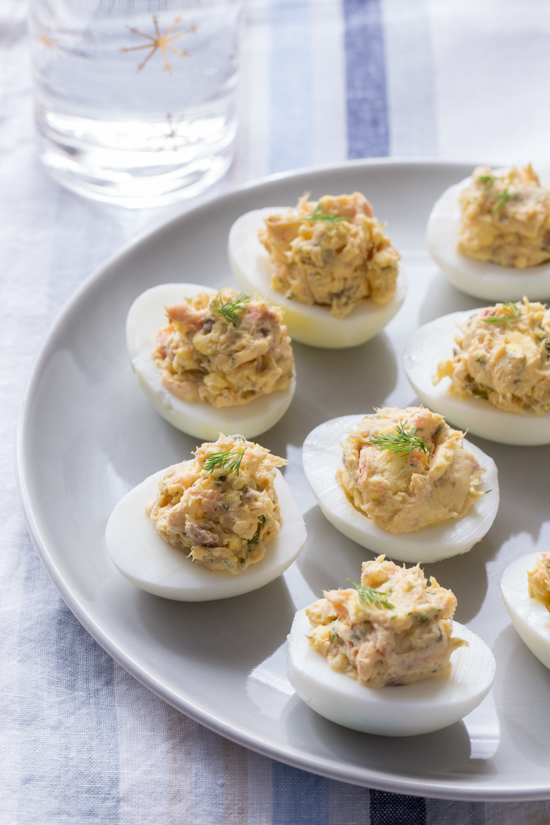 Things haven't changed a whole lot now that I'm all grown up. I still love eggs, in all forms, really and now that I'm often in charge of whipping up the deviled eggs for Easter, I thought it would be fun to experiment with a bit of a variation. A few weeks ago, I shared my recipe for Smoked Salmon Deviled Eggs over on Food Fanatic (or scroll down on this page for the complete recipe). I made these deviled eggs on a whim after having a dozen hard boiled eggs in the fridge after a test Easter Egg Dyeing session (which you can see the results of those gorgeous eggs plus a how-to video here).
I had originally bought all of the ingredients to make my smoked salmon dip, but when faced with these amazing hard boiled eggs, decided to mix the salmon dip ingredients into my yolks and create a savory and positively scrumptious new deviled egg recipe. They were a hit with the family. So much so, that I ended up short on filling for the egg whites because the Baby got into the bowl of filling mix with a spoon when I had my back turned. I couldn't get too upset because it meant she was on board with these fabulous new eggs. It was the best feedback I could have gotten.
These Smoked Salmon Deviled Eggs are incredibly easy to make and completely worthy of a special occasion.
Or a Tuesday afternoon. Whichever comes first, really.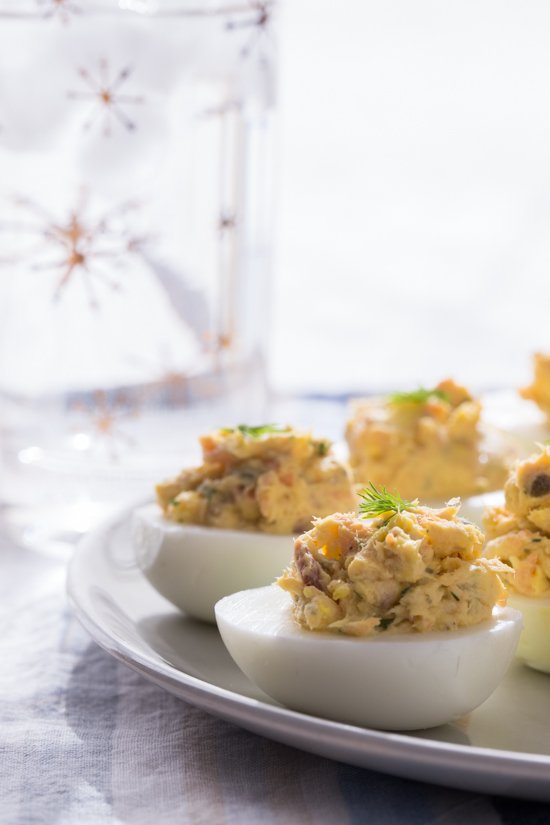 Happy Tuesday!