pumpkin beer cocktail
In my often times less-than-glamorous reality, simple cocktails and a big old bowl of chips and salsa are all a girl really needs to unwind. I have a love of simple cocktails and this pumpkin beer cocktail is only three ingredients and reminiscent of pumpkin pie. Boozy pumpkin pie, but pumpkin pie nonetheless.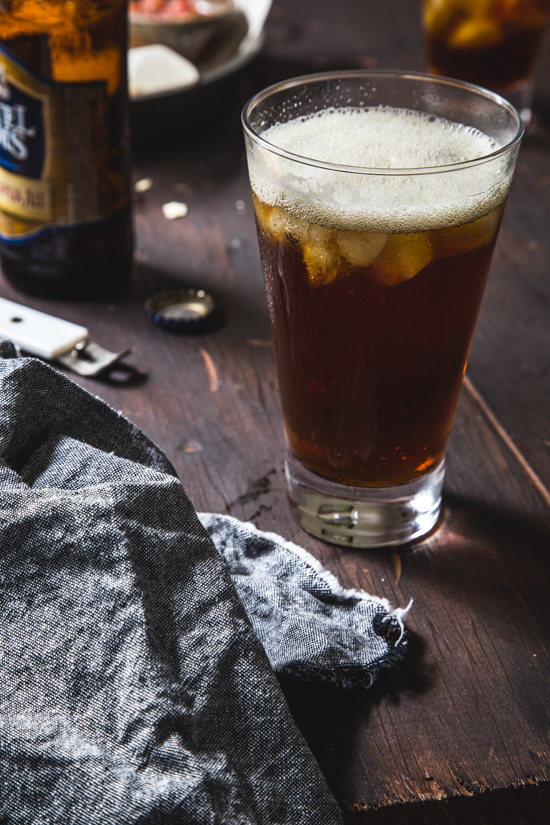 You may think I'm on a simple cocktail kick, and perhaps I am. After all, last week I shared my Cranberry Apple Cider cocktail which is quite simple, but oh so Autumny and lovely. Can we talk about how Fall is finally showing it's face around these parts? Yesterday was 55 and slightly cloudy. Pretty much my ideal day. I threw the windows open, threw on some leggings and sipped a lot of coffee.
Wait. What were we talking about? Oh yeah, simple cocktails. So last week was spiked up hard cider and this week, due to the same overwhelming display of seasonal beer at the grocery store, I decided to play around with all of the awesome pumpkin beers that were staring me in the face. I picked up a few different ones, and it turns out that several of them were pretty darn tasty.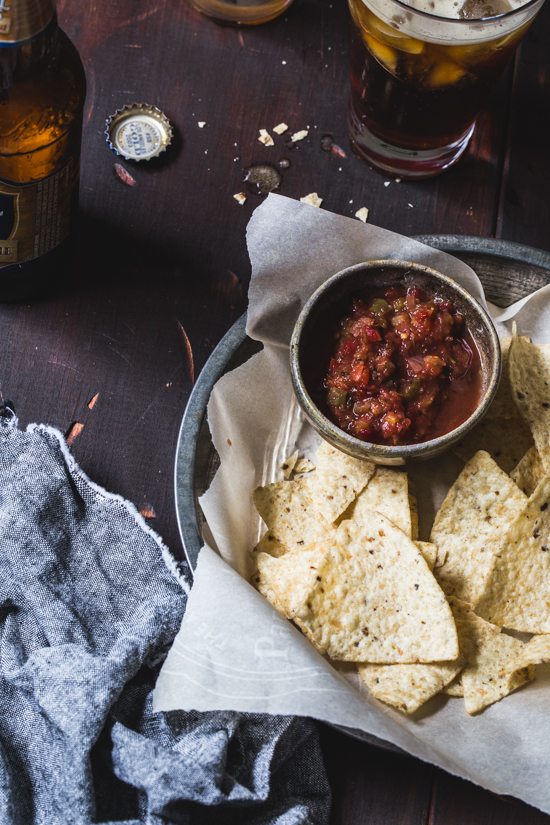 I added only two ingredients to the pumpkin beer: cinnamon schnapps and whipped cream vodka. Pumpkin pie anyone? This was a great simple cocktail, although I got ragged on for putting ice in mine. Oh well, I don't want a luke warm cocktail and the beer hadn't been all that chilled yet.
Leave the ice out if you prefer, just remember to chill the beer first. Do as I say, not as I do.
So, this is basically a glimpse into our Friday nights. A plate full of chips and salsa, because I don't always have time for fussy snacks, and for the last two weeks: simple cocktails.
Sometimes low key is exactly what you need.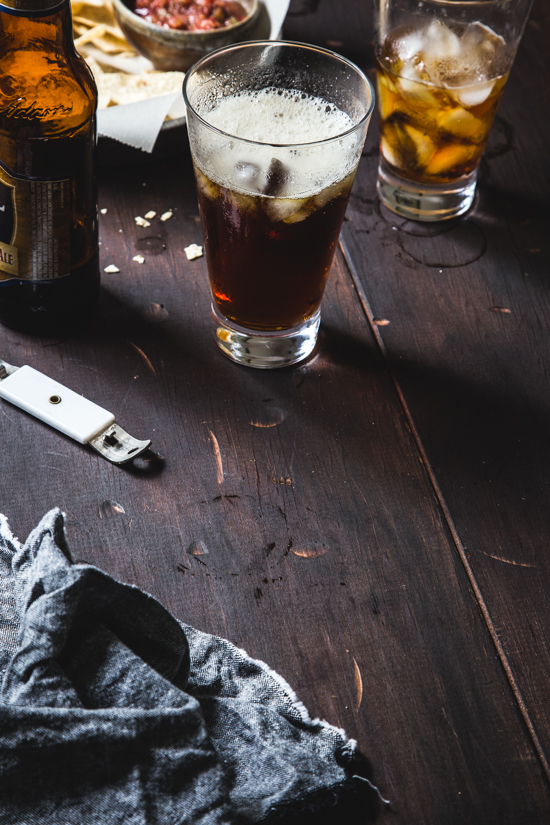 Happy Friday!
Pumpkin Beer Cocktail Recipe
Yield: 1 cocktail
Prep Time: 2 minutes
Cook Time: 2 minutes
Total Time: 4 minutes
Ingredients
1 ounce Whipped Cream Flavored Vodka (or vanilla vodka)
1/2 ounce cinnamon schnapps
1 bottle pumpkin beer, chilled! (I used Sam Adams Harvest Pumpkin Ale)
Directions
Add vodka, schnapps and pumpkin beer to a tall glass. Stir to combine. Enjoy!
September 12th, 2014