roasted berry sauce with cardamom
Roasted Berry Sauce with Cardamom is a simple, sweet and versatile sauce that can be spooned over ice cream, pancakes or even s'mores!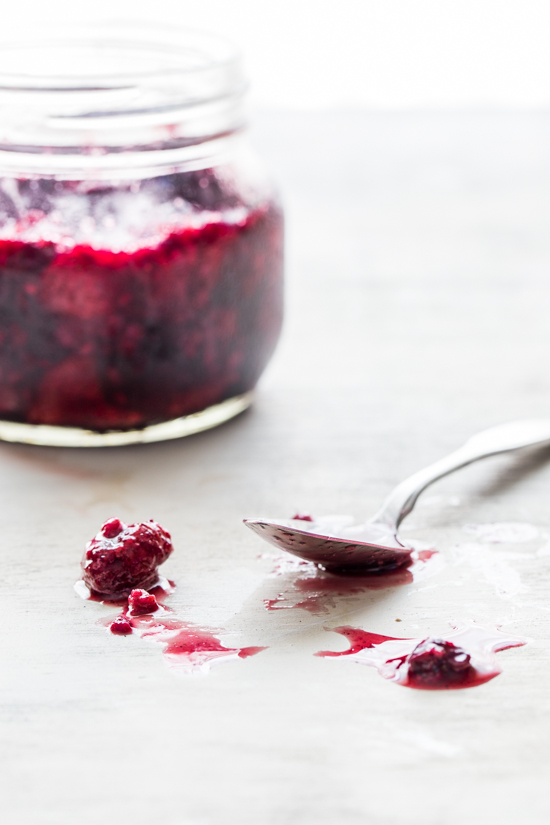 So, I actually shared the recipe for this sauce a few weeks ago, but decided that it might need it's own little write up on the 'ol blog. Ever since making this stuff, my entire outlook on berries has changed. I've always been a berry fan, but really preferred them fresh and un-messed around with.
That is, until I discovered roasting berries. There is something that happens to the berries that brings out their natural sweetness, but intensifies their flavor. Much like roasting does in general with any foods. I'm a huge vegetable and meat roaster, and now I've turned my sites on fruit.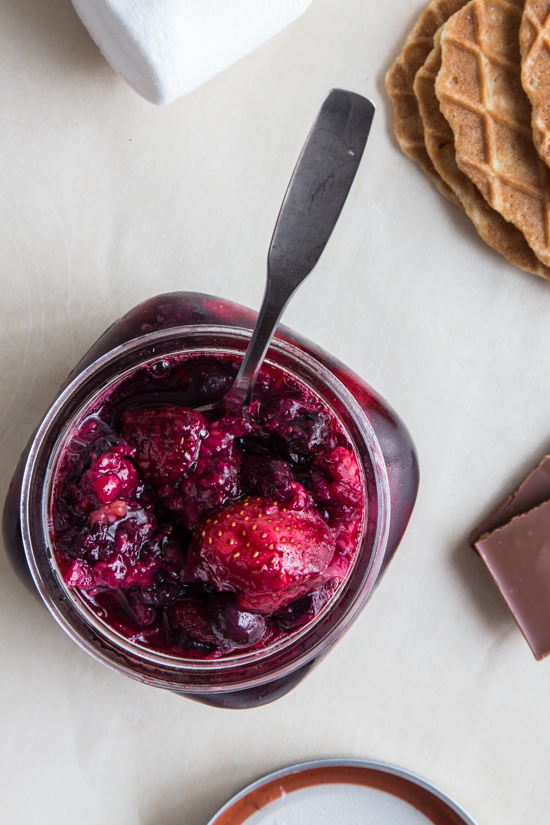 This simple fruit sauce is made up of berries, sugar, cardamom and vanilla. That's it. The original recipe that I shared with my Berry Roasted S'mores had a vanilla bean in it, but I've since made it with vanilla extract and it was beautiful. So, no worries if you don't have any spare vanilla beans laying around. You can still make this – and totally should!!
I've spooned it over pancakes for the kiddos, ice cream for me, and even made it into a frozen treat that will be sharing very, very soon.
So if you find yourself with an abundance of berries whether it's from a picking trip or an over buying splurge at Costco, whip up a batch of this sweet roasted berry sauce.
You will not be sorry!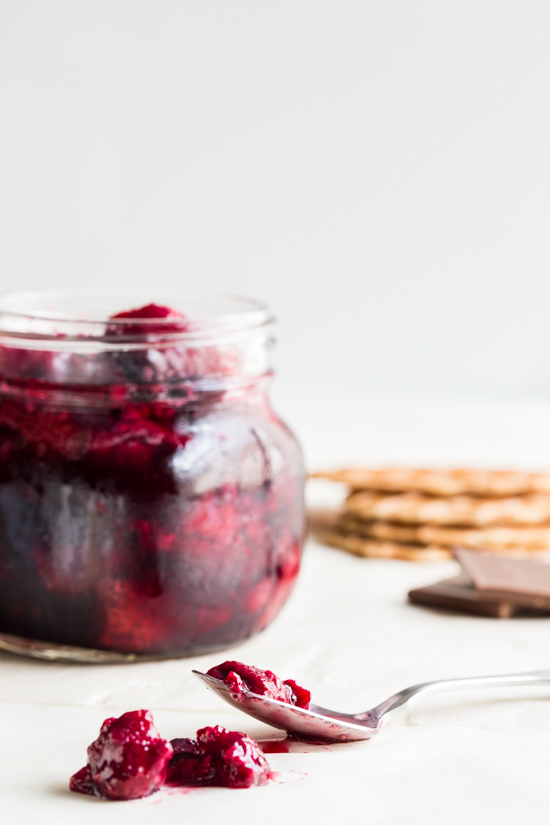 Happy Weekend!
Roasted Berry Sauce Recipe
Ingredients
1 quart fresh strawberries
1 pint fresh blueberries
1 pint fresh raspberries
1/3 cup sugar
1/2 vanilla bean, seeds removed (or 1/2 tsp vanilla extract)
1/8 teaspoon ground cardamom
Directions
Preheat oven to 450 degrees. In a large bowl, toss together berries, sugar, vanilla and cardamom. Spread onto a rimmed baking sheet and bake for 20-25 minutes or until the fruit is soft and tender. Allow to cool. Serve over ice cream, pancakes, french toast or spoon over roasted marshmallow s'mores. Enjoy!
June 27th, 2014