Spiked Pumpkin Spice Hot Chocolate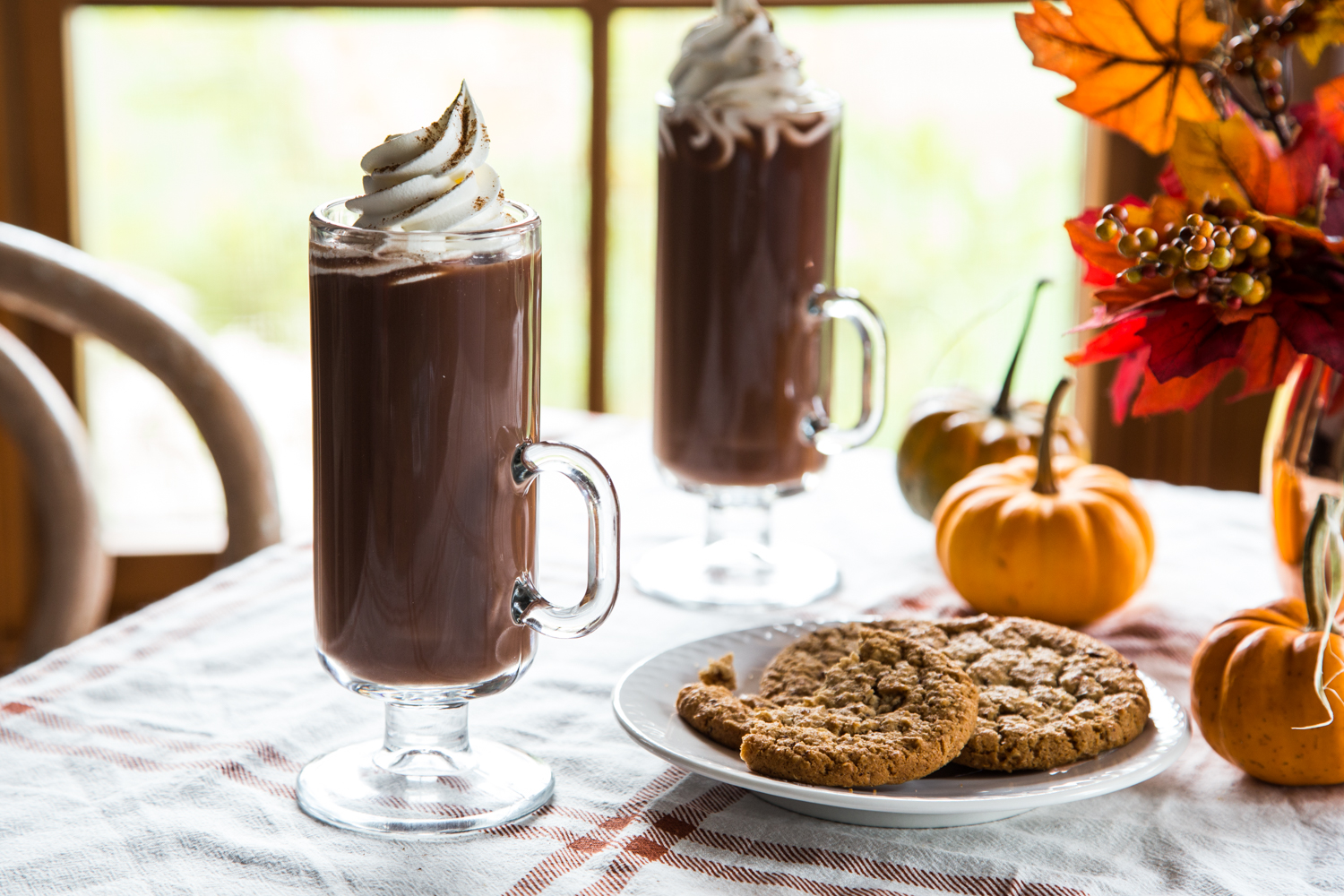 This Cocktail Friday post is sponsored on behalf of Kroger. All opinions are, as always, my own.
We're in the heart of fall! November is here, and we're finally seeing some cooler weather and feeling that snappy, crisp autumn air. I couldn't love this more! With the season moving along at an enjoyable pace, I'm determined to keep the calm feelings going into the planning of our family's Thanksgiving meal. Our meal is always a bit traditional with a few family favorites and a bit of the new and unexpected. The combination of old and new just feels right to us.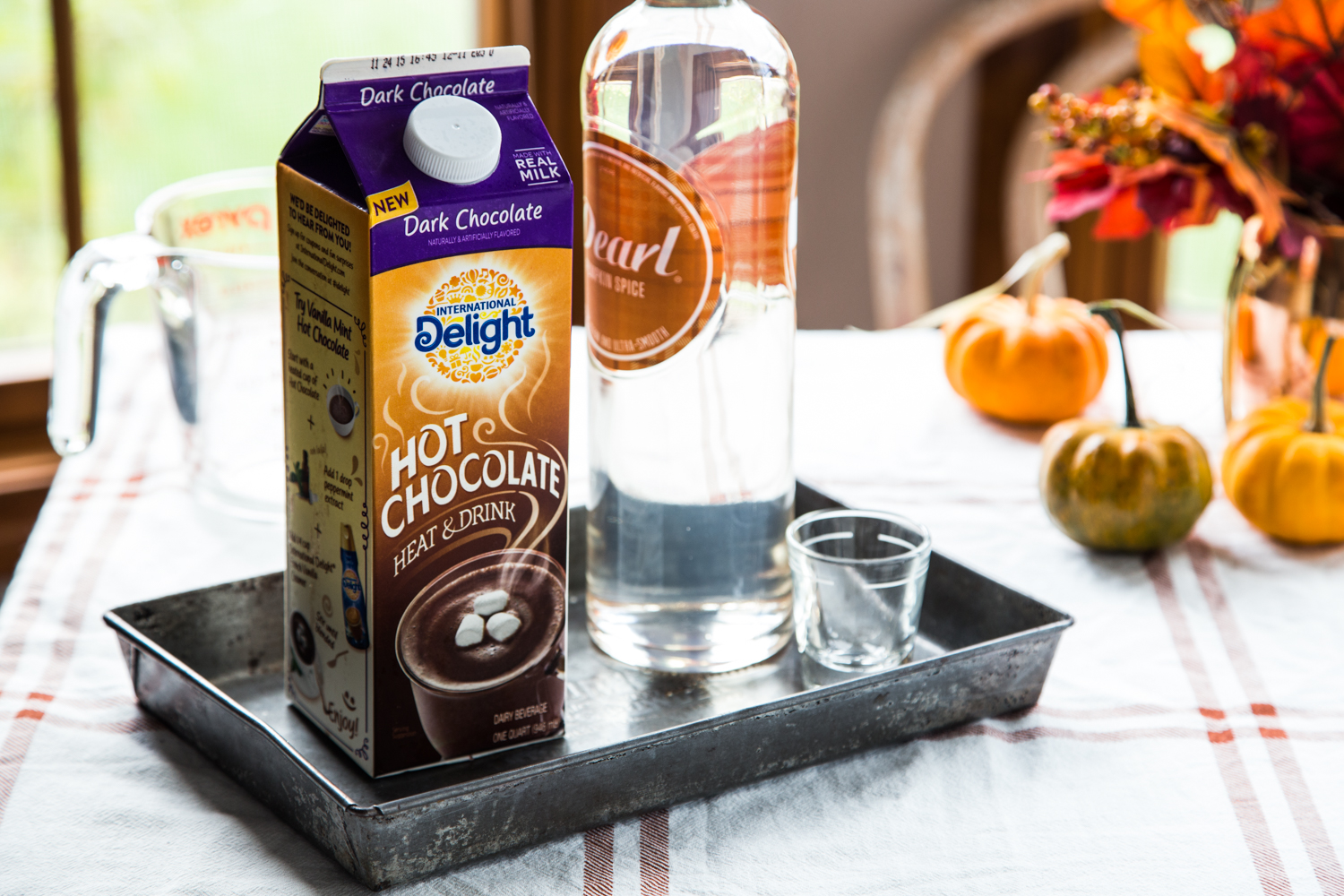 I've been in charge of creating festive beverages for both the kids and the grown-ups in recent years. Spiced apple cider is a favorite, as is mulled wine or grape juice. This year I'm going with something a bit more decadent but incredibly simple – Spiked Pumpkin Spice Hot Chocolate. It's creamy, rich hot chocolate taken up a notch with my favorite seasonal flavor, pumpkin spice.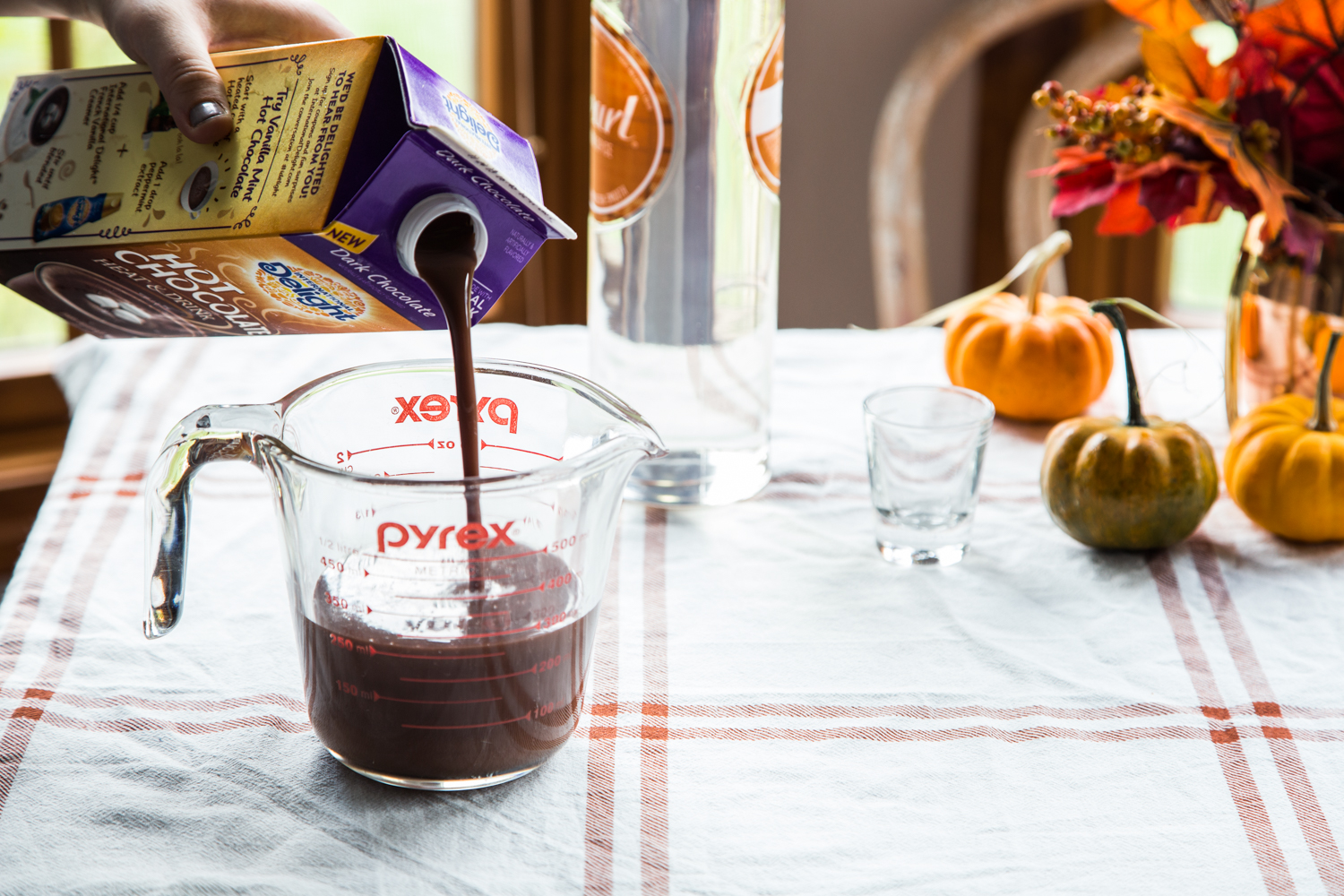 Pumpkin spice is here to stay and that's just fine with me. The flavors of pumpkin spice are so versatile and they pair well with both sweet and savory recipes. For the last month, various pumpkin spice treats have made their way into my grocery cart, from cookies to vodka. Yup, there is a pumpkin spice vodka and I've been all about it this season.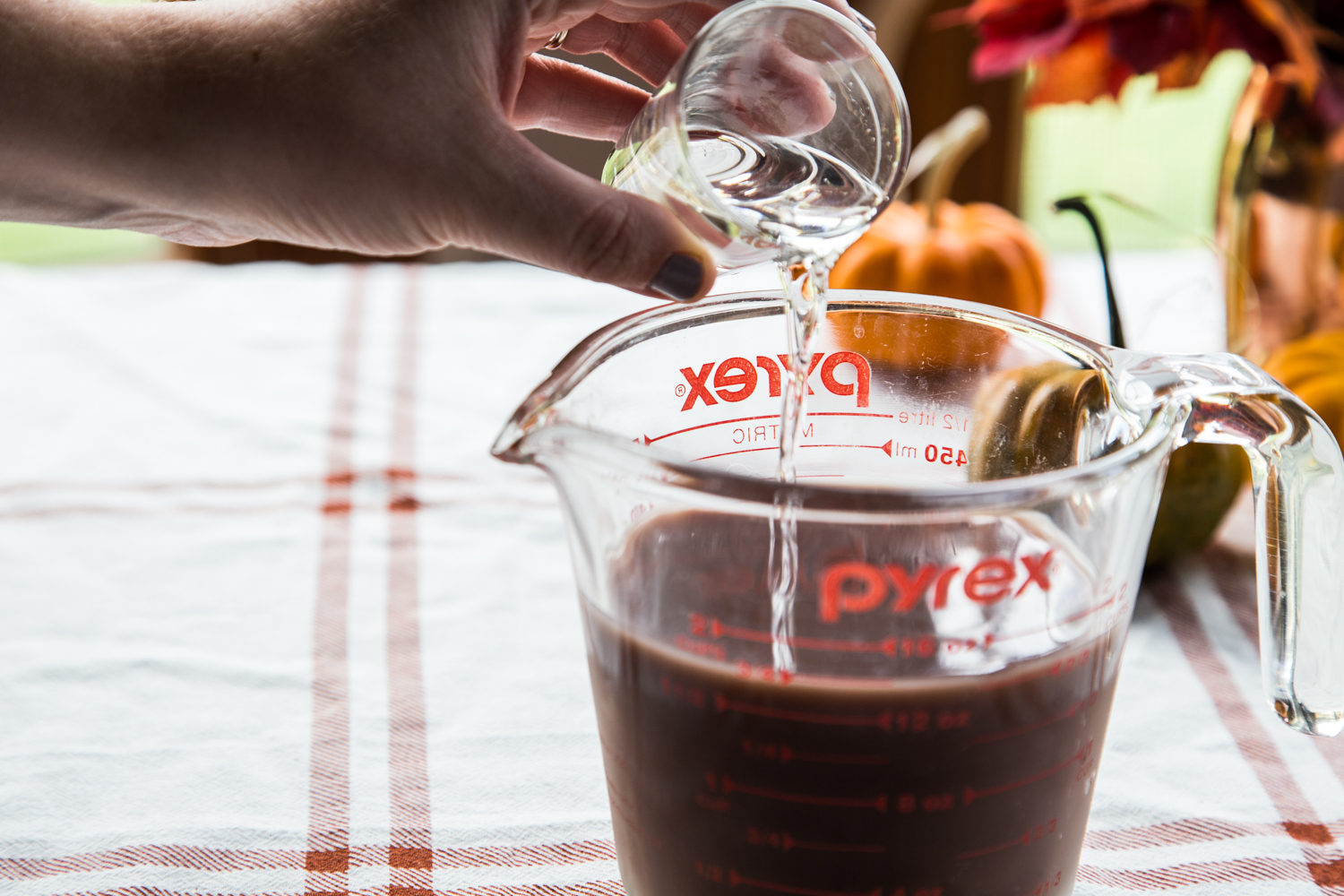 My Spiked Pumpkin Spice Hot Chocolate couldn't be easier because it's just two ingredients: hot chocolate and vodka. I used my favorite heat-and-drink hot chocolate (the dark chocolate version, of course) and added an ounce (or two) of the pumpkin spice vodka. The depth of spice in the vodka holds its own in the rich hot chocolate, making this a great grown-up dessert cocktail. So much thought and effort goes into crafting each and every dish on our Thanksgiving table, from the turkey to the pumpkin pies, that having a cocktail that comes together in just minutes is the ultimate reward for a well-planned meal. I'm looking forward to wrapping my hands around a warm mug of this Spiked Pumpkin Spice Hot Chocolate and giving thanks with my family.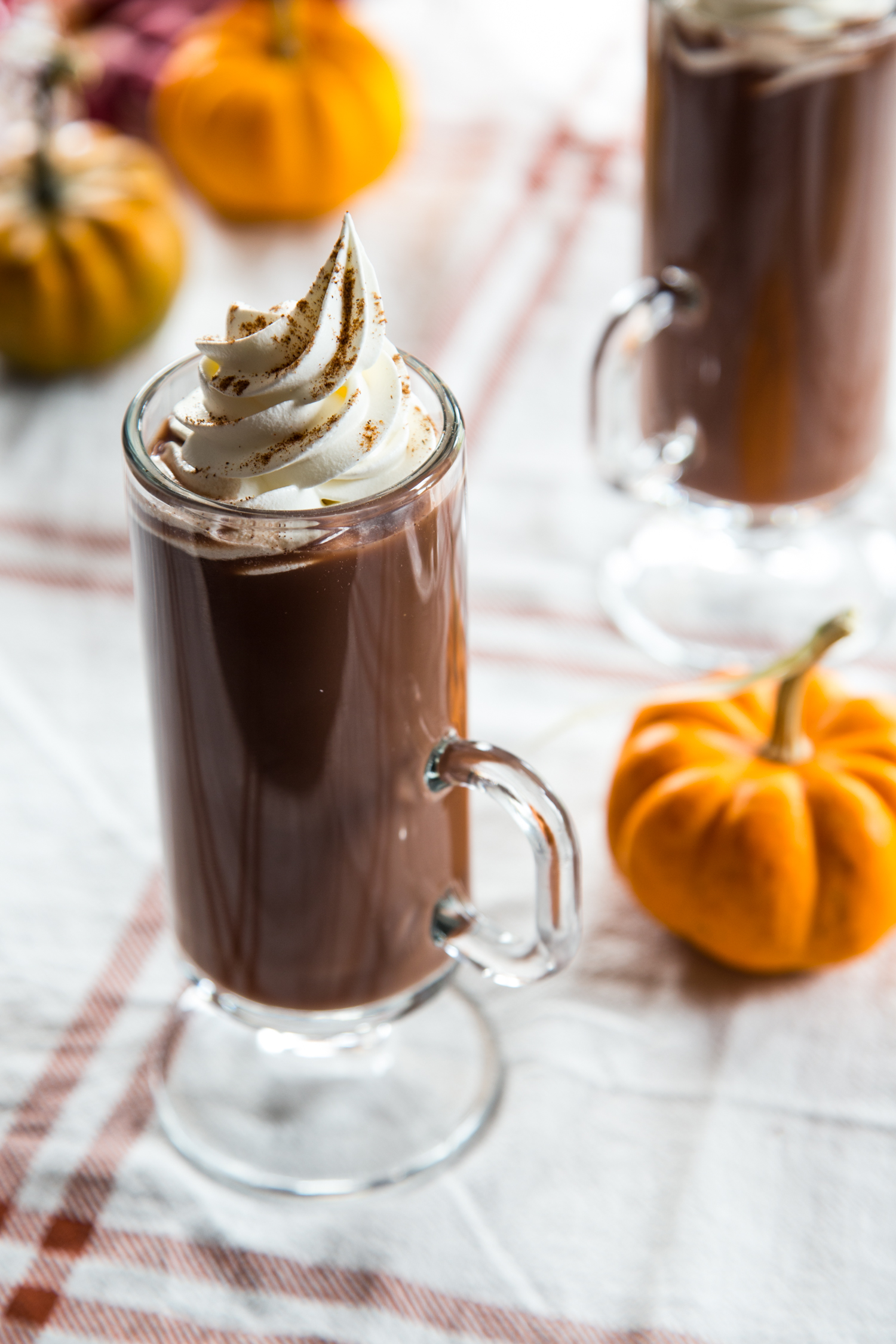 Happy Friday!
Yield: 2 cocktails
Prep Time: 3 minutes
Cook Time: 1 minute
Total Time: 4 minutes
Ingredients
12 oz. International Delight® Dark Chocolate Heat & Drink Hot Chocolate
3 oz. pumpkin spice flavored vodka
¼ cup frozen whipped topping, thawed
1 pinch pumpkin pie spice
Directions
Pour the hot chocolate into a 2-cup, microwave-safe, liquid measuring cup, or any similar spouted container.
Add the vodka and stir.
Heat the mixture in the microwave for about 1 minute or until it reaches the desired temperature.
Pour into mugs and top with whipped topping. Sprinkle with pumpkin pie spice and serve.