thursday thoughts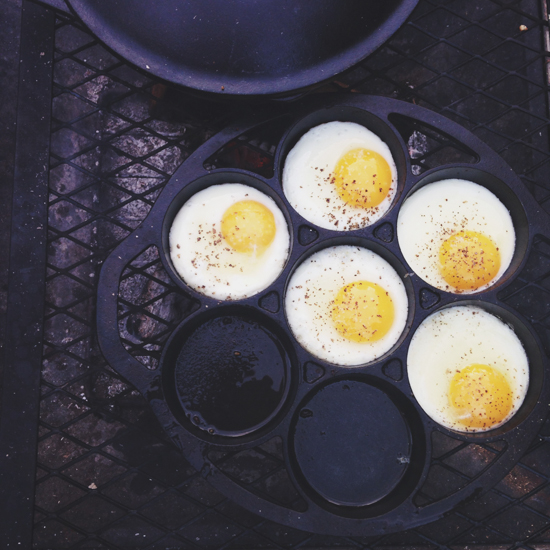 We had our first backyard campout of the year this past weekend. If you follow me on Instagram you may have seen a few peeks into some of my favorite parts of camping (usually involving food and sleeping). When it comes to camp cooking, I would be lost without my Lodge Drop Biscuit Pan. I'll be sharing more about this little gem of a pan next week.
I'm loving How About Cookie on Instagram right now. Great lunch box inspiration!
Favorite Buzz Feed quiz of the week: What Kind of Donut are You? Me, I'm a Jelly Donut 🙂
Fun, new-to-me blog of the week: Club Narwhal – Amy is adorable and her food is amazing!
I'm loving not only this Grilled Apricot Kale Salad from the Dabblist, but the lovely video that goes along with it.
Speaking of grilling stone fruit, this Grilled Peach BBQ Sauce with Grilled Polenta from Ashley over at Edible Perspective is calling my name. I'm pretty sure there could be nothing bad about this recipe.
Father's Day is this weekend, and if you are planning on having a cookout, check out these Soft Pretzel Hot Dog Rolls from Milk and Honey. I'm positive they are a good idea.
Tomorrow I'll be sharing a little special something for Cocktail Friday, so be sure to stop back and check it out.
Until then!
Happy Thursday!