thursday thoughts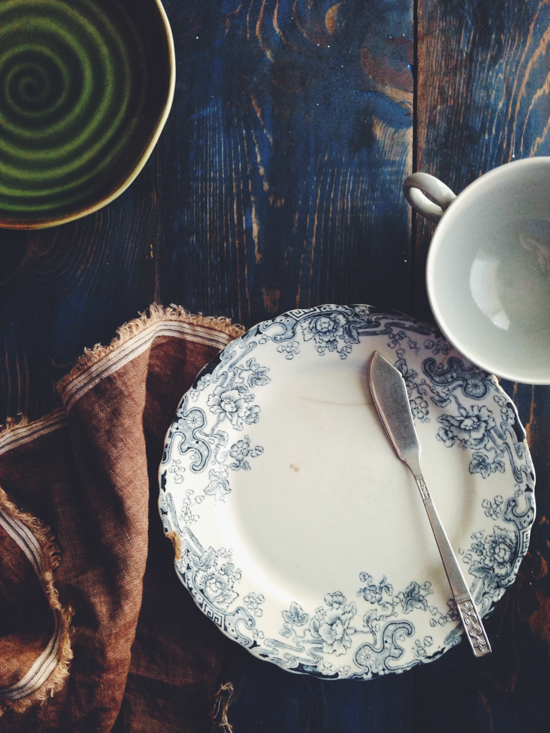 With a week under our belt, the whole Kindergarten adventure is getting a little easier. A little less weepy. Do I still get choked up when he waves goodbye and says, "I hope you have a great day, Mommy!" Yes, yes I do. He's such sensitive and amazing little guy (I'm not biased at all…no sirree), I have to stop myself from scooping him up, taking him home and keeping him there until he's 30. I have to force myself to let him be out in the world on his own…AKA: the Kindergarten classroom. Not exactly the jungle, but but it's hard, I tell ya. Speaking of school, can we chat about back to school commercials? My favorite are Target's that are all set to the sound track of an elementary school band playing pop songs. Yes, these completely speak to my former 5th grade band days and I love every single second of them. This one is my favorite. It makes my inner band geek smile.
My photo propping is getting kicked up a notch, as I am finding my rhythm and courage to try new colors and textures in my photos. My new favorite piece was actually given to me by my sister-in-law and is an antique plate that belonged to her (and my husband's) great aunt. It wears it's flaws beautifully. I'm dreaming of blog posts full of texture and prop pairings…
I am completely out-of-my-mind excited about the new Weelicious Lunches book that hits shelves on September 3. This will be my lunch savior this year – especially since I purchased the Buddy a Planetbox in hopes that I can keep his lunches fun and exciting now that he won't be eating with me anymore…annnnd, I'm sobbing again.
I was searching around for some new and fun after school snack ideas and came across this great round up. What are your favorite after school snacks to serve up?
And, speaking of Martha, I can't get enough of the Sarah Carey Everyday Food videos, and now the new 'How To' videos. Love, love.
It's been too long since I baked something. I have avoided it hoping that if I didn't have any baked goods in the house, I would avoid stress eating during these first few weeks of school. But I really need to have a homemade baked good this weekend. I'm thinking muffins.
What do you have on your cooking/baking schedule this weekend?
Happy Thursday!!