watermelon rum punch
Watermelon Rum Punch is a quick and easy make-ahead cocktail that is full of fresh watermelon and mint. The great thing is that it can be made non-alcoholic for a kid friendly cooler!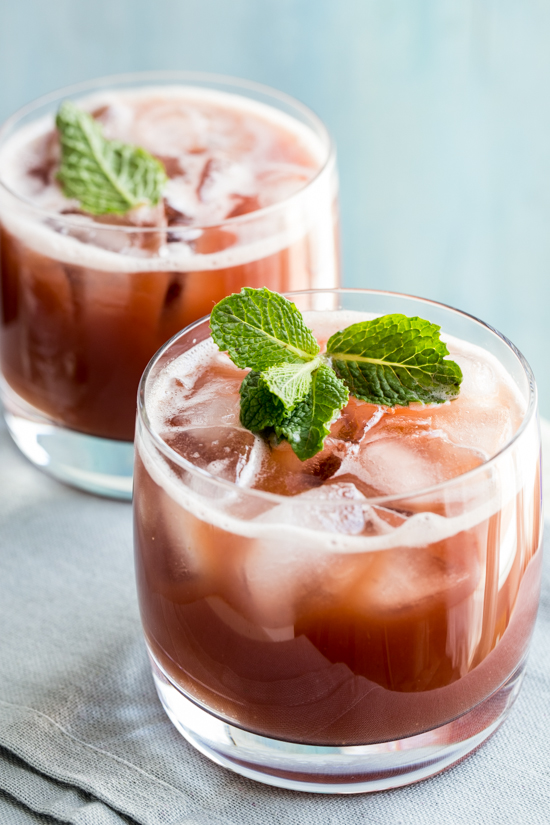 For the last few weeks, the Baby has been asking to buy watermelons. We've been seeing them in the stores, but I've been hesitant because it just seemed a little on the early side. Is it early, or is it just me?
Anyway, the other day, I broke down and bought the most enormous watermelon in the market. I'm not kidding, this thing weighed a ton. Why didn't I choose the little personal size watermelon? Because I didn't think things through. Don't get me wrong, my kiddos can tear through a watermelon like nobody's business. But there is still only so much they can eat when the melon weighs half as much as they do.
What's the solution? Make some watermelon drinks! Watermelon punch (or in this case Watermelon Rum Punch) is so easy to make. It's just water, watermelon a bit of sugar (the amount can vary depending on the sweetness of your melon) and some mint. What is great about this watermelon punch is that it can be left as-is for the kiddos. But it can also be kicked up with a bit of white rum for the adults.
Guess what kind my favorite was?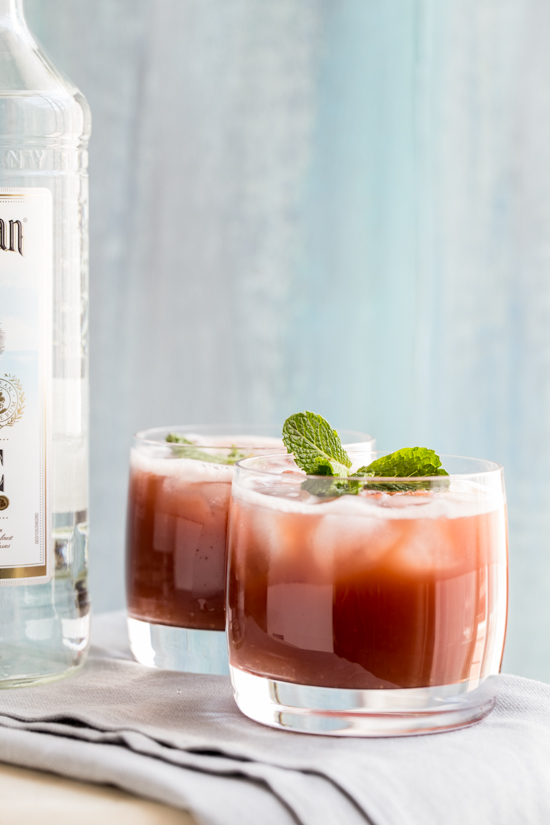 Spring and Summer are times for fun change and restructuring. Kind of like spring cleaning. To kick off the warm weather, I'm starting a few new series of regular posts here on Jelly Toast. Fridays will be my time to share delicious, seasonal cocktails. This Watermelon Rum Punch is my very first Friday Cocktail and there will be many more to come. I'm so excited because I have a list a mile long of cocktails that I've been wanting to make and share. I would love to hear some of your favorites, so please don't hesitate to share!
If you're a cocktail lover like me, check out my Cocktail Pinterest board for some more cocktail inspiration.
And stop by tomorrow for a little weekend detox with my first Saturday Smoothie recipe. It's going to be a great summer!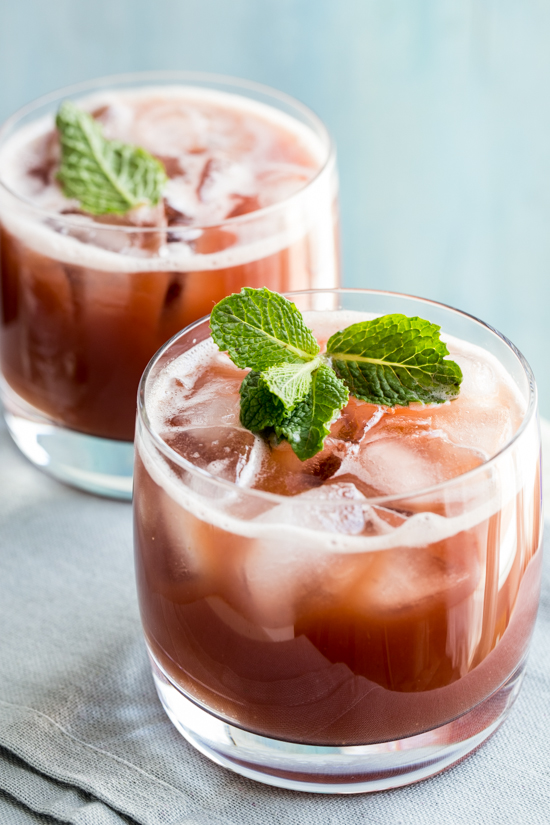 Happy Friday!
Watermelon Rum Punch Recipe
Ingredients
1 cup water
8 cups watermelon, cubed
1/2 - 1 cup of sugar (depending on the sweetness of your watermelon)
20 mint leaves
1 oz white rum per serving (optional)
Directions
Place water, watermelon, sugar and mint in a blender and blend until smooth. Pour into ice filled glasses and stir in rum if using. Garnish with mint leaves and serve.
May 23rd, 2014