Fill up on this sweet, nutritious Pineapple Chia Green Smoothie made incredibly simple in a Blendtec blender.
Disclosure: I was sent a Blendtec Designer Series Blender and Twister Jar from Blendtec for the purposes of this review. All opinions expressed in this review are, as always, 100% my own.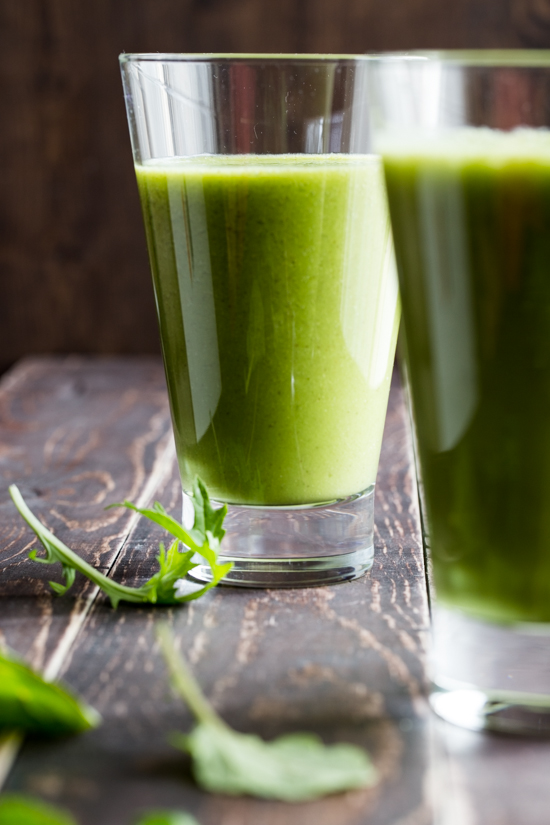 I have some fun things to talk about today: smoothies and blenders. First, let me just say that this has been a very hard winter for me eating wise. I've gained more weight than I would care to admit and have fallen into terribly bad eating habits. It feels like dejavu because it was about this time last year that I decided to revisit my previous healthy eating ways (only to fall off the wagon again come fall).
It's certainly not something I'm proud of and I will go into more details on my efforts to turn this around on Saturday when I kick off a new regular weekly post: Smoothie Saturday. It's definitely something that you are going to want to check out, as well as hear my whole story complete with a juice detox and caffeine withdrawals.
But today, I want to first talk about the blender that helped me through my new beginning.
The Blendtec Designer Series Blender: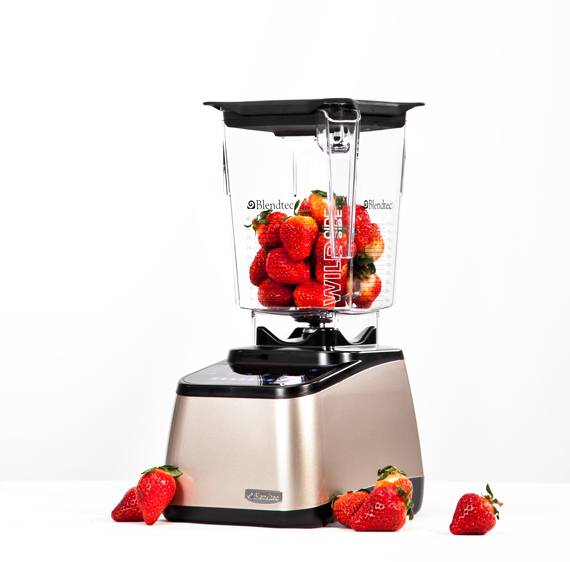 It's almost difficult to put into words just how amazing this blender is. Maybe it's because I've limped along with a rickety and wimpy blender for the last 10 years and had pretty much given up on the blender as a worthwhile appliance. That could be. I've seen these high powered blenders around for a while, and part of me really wondered, "How good could they be?" I mean, it's a blender.
I was wrong. So wrong. Simply put, this blender is life changing. While life changing might seem overly dramatic and sound like the ramblings of a girl who was starved for some power in her blender, I promise you, it's not.
When the Blendtec arrived, my kids immediately started begging for a smoothie. We had frequented the smoothie joint in the mall several times recently and now that we had the chance to make a smoothie at home, you would have thought Santa had stopped by for a mid-spring visit. Smoothies. all. day. long.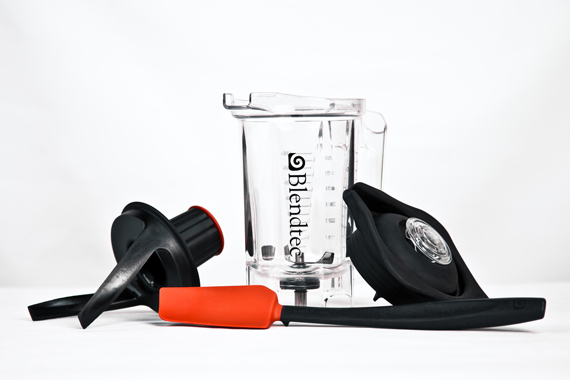 Well, I really wanted to put it to the test. Over the last few weeks, I've made over 50 different smoothies and juices, not to mention soup and a white bean hummus (recipe coming soon) using the Blendtec Twister Jar.
The Blendtec Designer Series Blender with Wildside Jar just tore through anything I threw at it. Raw carrots, ice and more greens than you can shake a stick at. Everything was simply liquified. And when it comes to making healthy green drinks, I would take a blender over a juicer any day. You get all of the fabulous fiber! Fiber is your friend, my friends.
Take a look at the Blendtec in action making my Pineapple Chia Green Smoothie:
The design of the Wildside jar creates a vortex that continues to suck all of the food to the center of the jar while the powerful blades shred through everything.  Smoothies, frozen drinks, soups, whole juices and even ice cream can be made in the Blendtec.
For thick items, like dips and baby foods, the Blendtec Twister Jar has built in scrapers that clean the sides of the jar as you twist the lid. My white bean hummus turned out incredibly smooth and came together so easily.
Clean up is also simple, which is a must for any kitchen appliance that I will use regularly. A cup of hot water, a squirt of dish soap and a 5 second pulse and your jar is ready to go. Plus, the blade is built into the bottom of the jar, so there is nothing to disassemble for cleaning.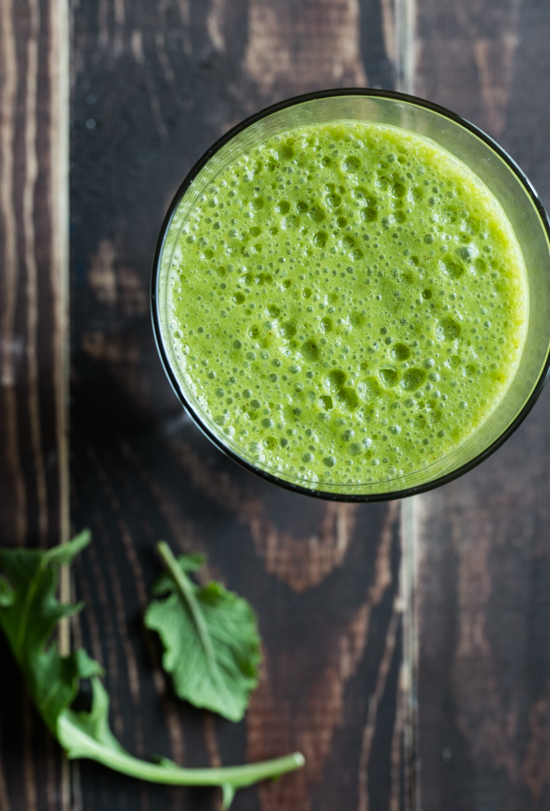 Blendtec Designers Series Blender with Wildside Jar plus Twister Jar:
PROS:
Incredibly powerful (over 1500 watts)
Large capacity, BPA free jar (3 quarts)
Easy to clean (and I am someone who does not like to clean excessive dishes)
Has built-in preprogrammed settings (stir, ice crush, smoothie, whole juice and soup)
So Versatile: it make smoothies, whole juices, frozen drinks, ice cream, hummus, whipped cream, soups, sauces and batters
Pulse button and speed slider give ultimate control in blending
Smooth, buttonless screen that 'disappears' when turned off so there are no messy buttons to clean around
Twister Jar opens up the door to blending thick foods like hummus
Makes eating healthy easy!
CONS:
Loud – This isn't that big of a deal, considering the power it has.
It shakes around quite a bit – This is something that, again, isn't a deal breaker. I would recommend that you keep your hand on top of the blender, particularly when blending hard or chunky items like raw vegetables or ice.
Price – Yes, this blender is high-end, and therefore so is the price. However, in just three short weeks, I have become so attached to this appliance that I would be lost if it broke. It's helped me turn around my eating habits and refocus my entire family's diet. In my mind, it's worth the money, and I know that's not an easy thing to say.
Our Blendtec has been the talk of our house and is something that I've used at least twice a day since its arrival. I don't see that changing – not when the versatility and simplicity of this machine seems quite endless.
If you want even further proof that the Blendtec is nothing short of amazing, check out their hilarious series on YouTube called Will it Blend. My kids are hooked on those videos, I'm not even kidding.
This Pineapple Chia Green Smoothie is just one of the many smoothies that I've made using my new Blendtec. It's full of coconut milk, pineapple, oranges, power greens and chia seeds. It's fabulous!
And if you've been debating on whether or not to try the Blendtec, I highly recommend it.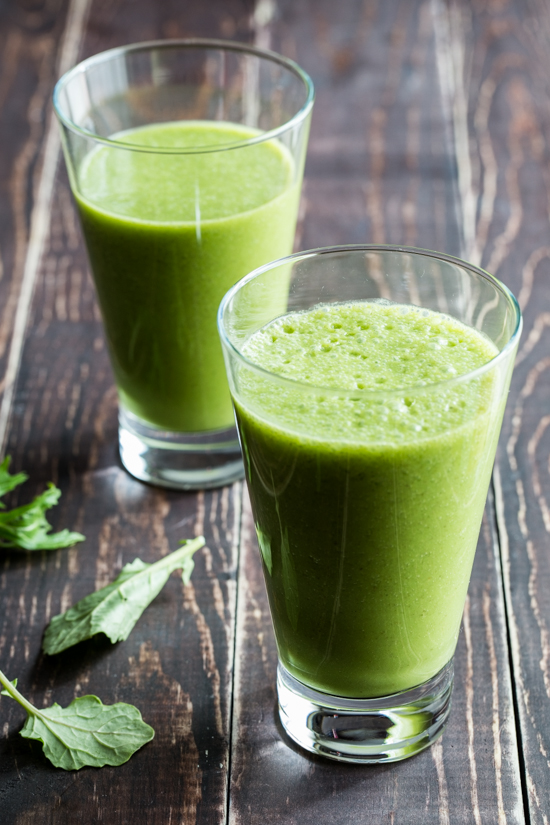 Happy Thursday!
Pineapple Chia Green Smoothie Recipe

May 22nd, 2014

Yield: 2 servings

Prep Time: 5 minutes

Cook Time: 90 seconds

Total Time: 6 minutes 30 seconds

Ingredients:

2 cups coconut milk, unsweetened

1 cup of pineapple

1 orange, peeled

2 cups power greens blend (or half kale half spinach)

1 small banana

1 inch piece of ginger

2 dates

1 Tablespoon chia seeds

2 cups ice

Directions:

Place everything in the Blendtec in the order listed. Replace lid and press the whole juice button. Serve immediately or refrigerate for later. Enjoy!