a toast to my blogiversary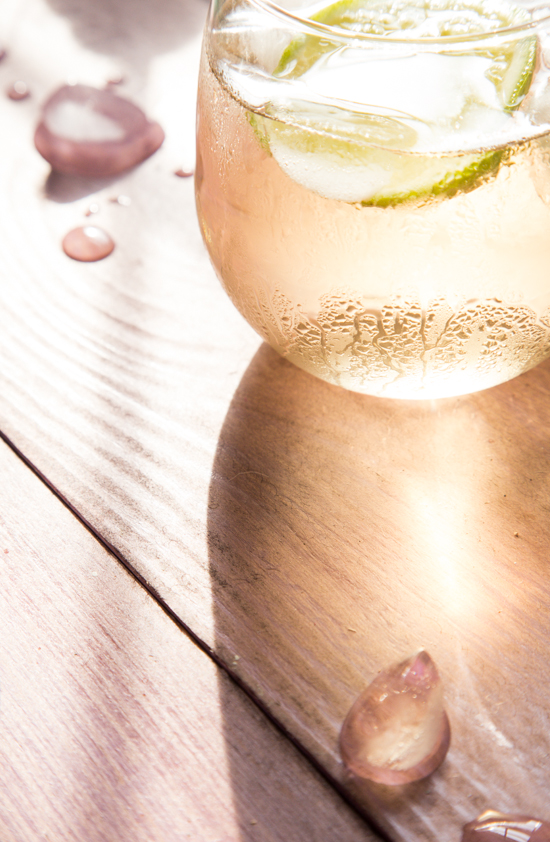 So yes, Jelly Toast turns the big *1* today! Brace yourself for the typical 'I can't believe it's been a year' yada yada. But in all seriousness, where has this year gone? In some ways – it seems like this whole blogging adventure has been around a lot longer than just one year (also cliche, I know, but stay with me). In other ways, I still feel like a total newbie opening up to this world with my very first post: Swirl Chip Cookies. Let's face it, I am still that newbie and those cookies will always be my favorite. So maybe in that sense, not a lot has changed.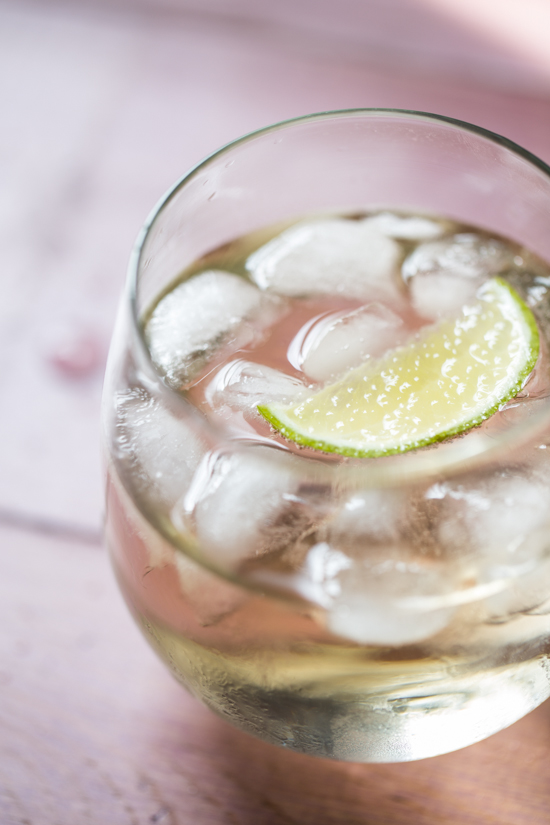 Yet, I feel like a different person than I was a year ago, sitting down for the first time to share a post. The experiences I've had will forever stick with me. I've learned many lessons about the ins and outs of blogging – although I have about a million miles to go.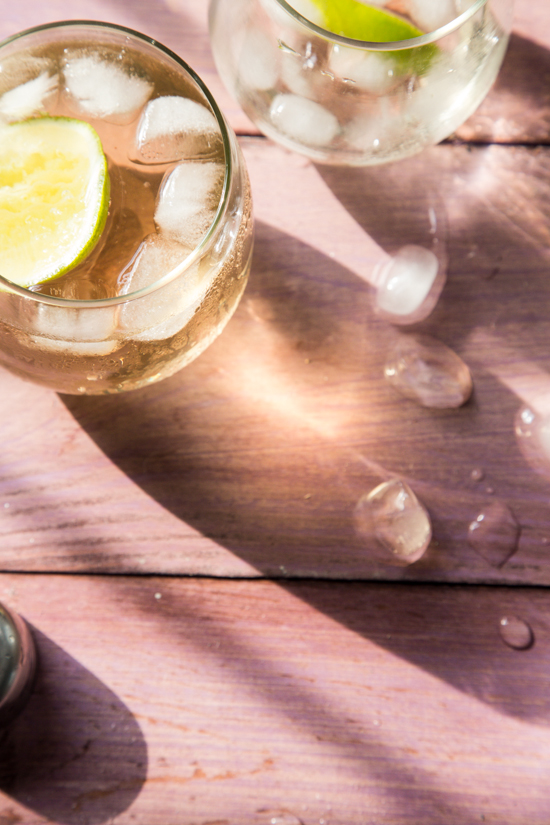 I've met countless talented, kind and generous people. Though most of whom I've never actually met in person. I feel like I have friends all of the world. Lovely, kind and supportive friends. (psst! I'm talking about you, you know – you are awesome!)
So yes, it's been an incredible journey, for sure. An evolving and ever changing journey.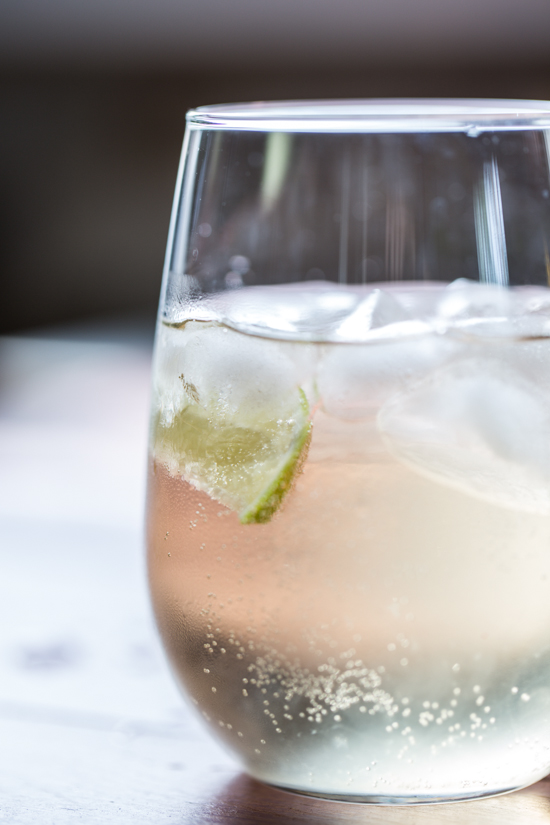 I've been thinking a lot about what to post on the anniversary of Jelly Toast's very first post. Do I go big? Small? Just some simple words? Photos? Celebration cake?
The thing is, I'm not a big celebration cake person. I love to look at them and I appreciate all of the work that goes into creating a large, ornate cake. It's just not me. And this blog is nothing if not a reflection of me. So I turned to what I like to make when I celebrate – a cocktail. Oh, yes – a cocktail.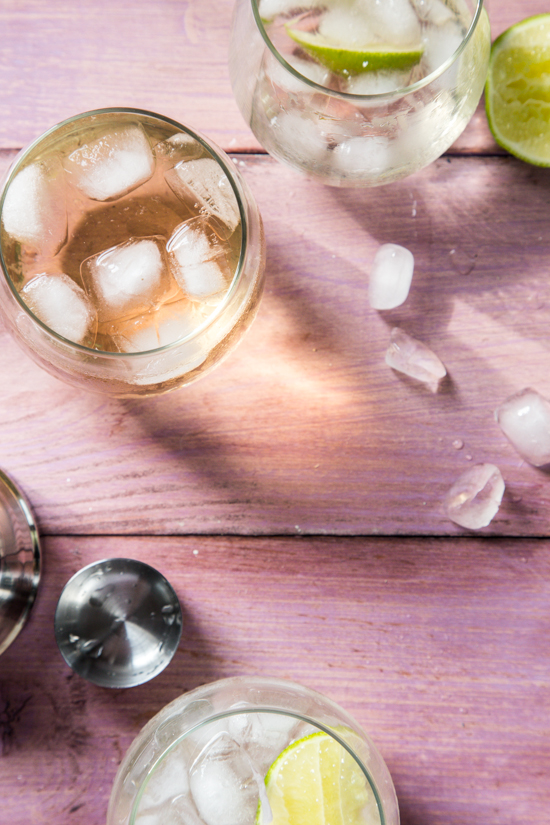 Now, I can't take credit for this cocktail, as it is the brainchild of my husband. He went to the liquor cabinet the other night, threw a few things together and voila! My new favorite cocktail was born.
Now, I believe his original intention was to make a Long Island Iced Tea, but we were missing a few key ingredients, so a few (delicious) swaps were made. The results were a sweet, smooth and surprisingly strong cocktail. One that we repeated the next night. Trust me, it's that scrumptious.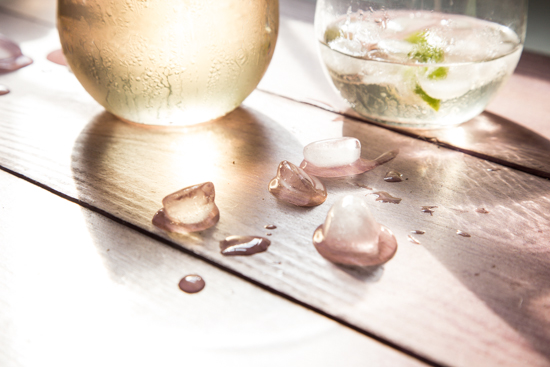 So here's to the next year together. And the next.
Happy Blogiversary!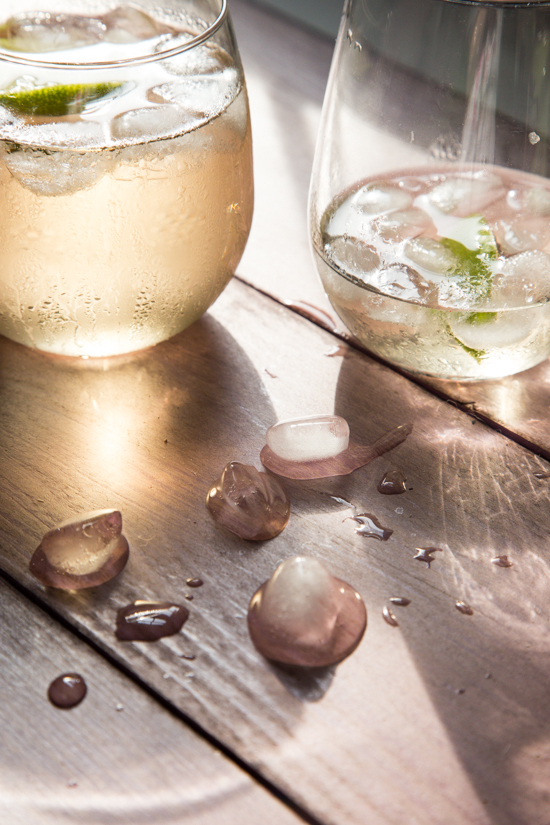 Long Island-ish Iced Tea
Yield: 1 (strong) cocktail
Prep Time: 5 minutes
Total Time: 5 minutes
Ingredients
3/4 oz tequila
3/4 oz vodka
3/4 oz gin
3/4 oz triple sec
3/4 oz clear rum (I used coconut rum)
1 oz simple syrup
ginger ale
lime wedge
Directions
Fill a cocktail shaker with ice and add tequila, vodka, gin, triple sec, rum and simple syrup. Replace lid and shake until chilled. Pour into an ice filled glass and top off with a bit of ginger ale. Serve with lime wedges. Enjoy!