thursday thoughts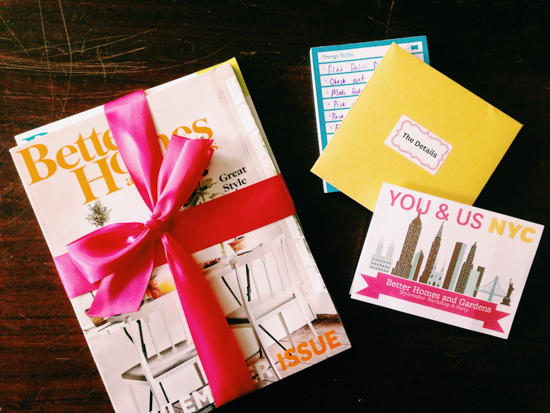 Today, the Buddy had his very first day of Kindergarten. It was something that has been weighing on me the last several weeks, making it difficult for me to focus on anything else. It's not that I worry that he isn't ready, it's that I wasn't sure that I was ready. While we had a few years of preschool to get our feet wet with the whole 'school' thing, this 'all day every day' schedule is bound to be different. And it was. The Baby and I spent the day together, building GeoTracks, eating popcorn and playing the Palace Pets app on the iPad. Our morning seemed fine – a little different coming off of the summer routine (or lack of one), but lunch felt a little lonely for both of us. What made everything better and acted as the balm on my sad heart was when I saw him come out of school with a huge smile on his face, and the first thing he said was, 'I had SO much fun!'.
It's going to be a good year.
Speaking of years, this second year of blogging (I'm in the second week of the second year, so I can consider it year 2, right?) is going to start off with a bang because I get the privilege of attending the Better Homes and Gardens Stylemaker Workshop in September! I got my info and details package yesterday in the mail, and it was a great distraction from the worries of school. All of the organizers have been so wonderful in answering my questions (I'm a worrier, what can I say?) about the event.
Annnnd, speaking of the event, lets get right to the important stuff. What do I wear to something like this? I mean, there is a reason that I'm not a fashion blogger, y'all. My closet (read: pile of unfolded laundry) is full of worn, torn and stained items that don't scream 'chic'. And, when I have money to burn (which is never) I would much prefer buying a new photo prop or kitchen gadget than a new pair of jeans. I'm a disgrace to girls everywhere. Now, I know what I like on other people (here's my fashion board on Pinterest), but for some reason when it comes to dressing myself, it's pathetic. So, I'm putting this out there in the universe (that means you guys!) that I need some serious help on what to wear to the workshop?! I need something casual (yet fabulous) for the workshop and a casual cocktail attire for the party. HELP, please!!
On  a different note, I've been watching a lot of the show Love it or List it on HGTV. It's predictable, hokey and addictive. Plus, it makes me want to move. I need to step away. But first, I have like 7 episodes burning a hole in my DVR.
Happy Thursday!