apple butter grilled cheese with bacon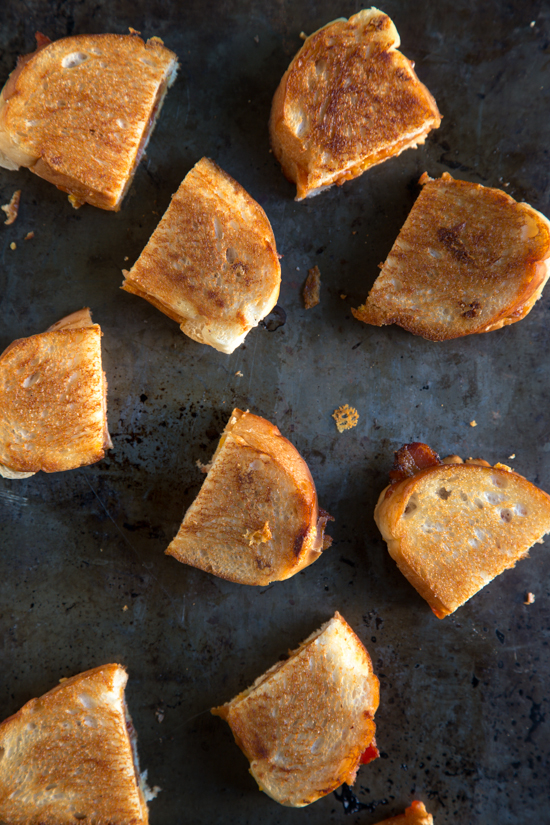 I went a little crazy this fall and over did it on my apple butter production. I can't help it. I love apples in the fall and my slow cooker apple butter recipe is so easy, I got a bit carried away and made one too many batches. In an attempt to use up my stock without completely setting my family over the edge (by this point in the season, they're over my seasonal fall ingredients) I whipped up little apple butter grilled cheese sandwiches with bacon. My family loves anything grilled cheese, but I was nervous about the apple butter component. Would the start a 'no more apples' protest at the kitchen table? I wasn't looking forward to a tiny mutiny.
Luckily for me, it was quite the opposite.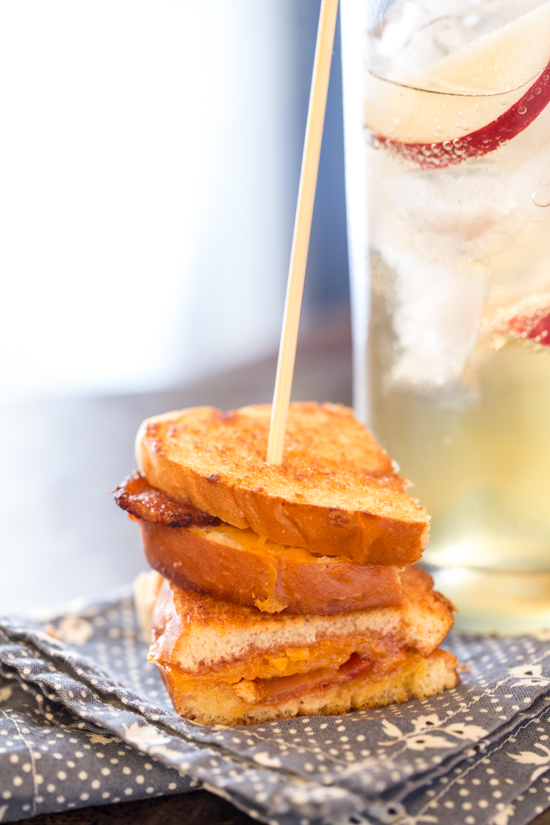 The sandwiches were a hit, although the bacon probably had something to do with that. But, the apple butter added some sweetness to the entire sandwich, without being overpowering. I'm thinking this would be great dunked in some tomato soup this winter. So if you still have some apple butter leftover from your canning marathon, try spreading a bit on some bread and making these easy and delicious apple butter grilled cheese sandwiches with bacon.
Head over to Food Fanatic for my full apple butter grilled cheese recipe.
Happy Tuesday, everyone!