Avocado Citrus Salad & Video

This post, Avocado Citrus Salad, is a sponsored conversation on behalf of ALDI. Thank you for supporting the brands and partners that I love and that help make Jelly Toast possible. All opinions are, as always, 100% my own. xoxo!
We are on the brink of summer, my friends, and my heart is dancing with excitement! Join me in the excitement dance, won't you? If we were texting, I would insert the cute little dancing girls right here, which I am guilty of using on a daily basis. They basically sum up my feelings for all this glorious sunshine that I'm soaking up right at this very moment.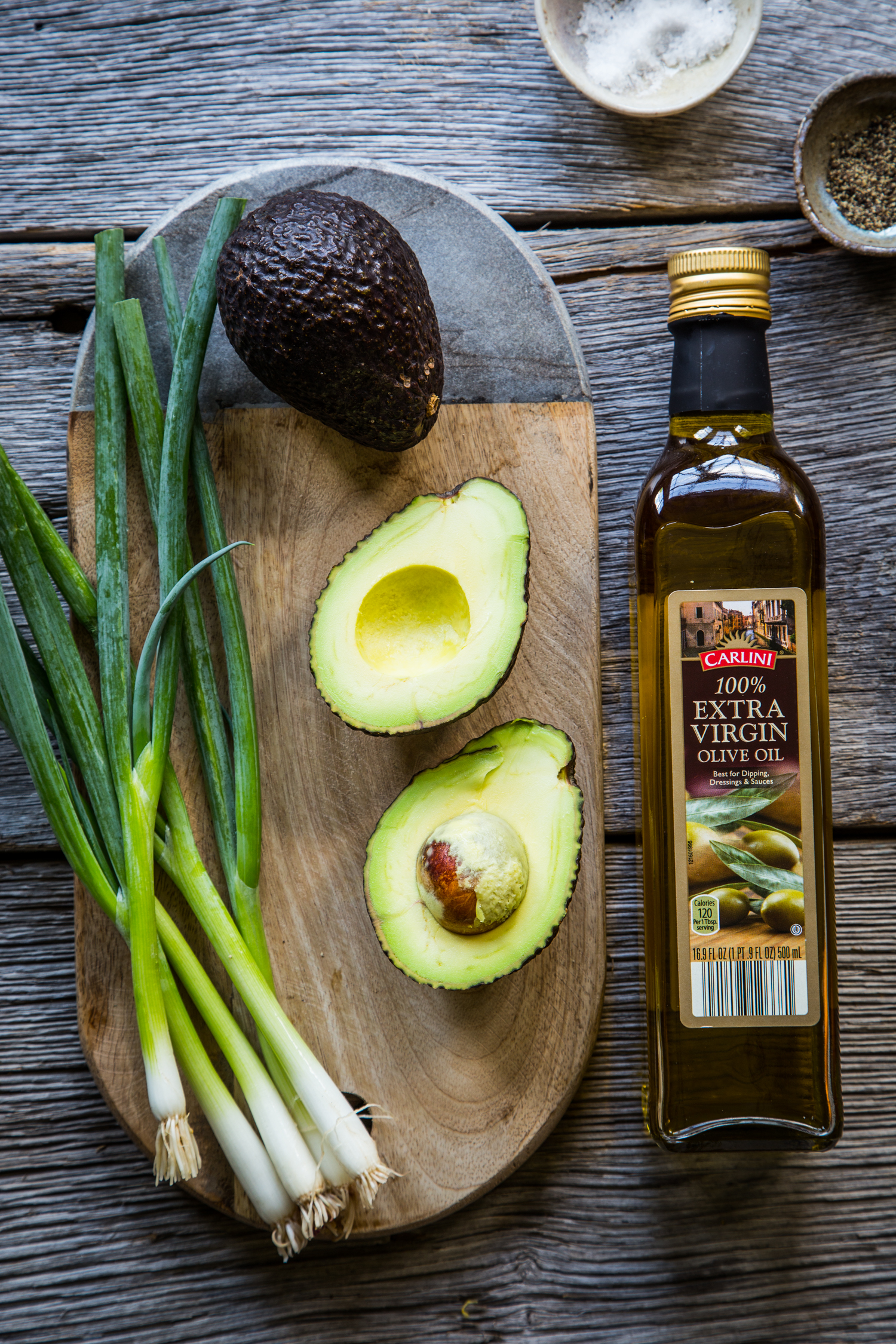 I am incredibly thankful that A and C have had such a great school year, and there's a part of me that will be sad on the last day of school knowing that we'll be saying farewell to their amazing teachers. But, I am so ready for a summer of lazy mornings, the aforementioned sunshine and relaxing get-togethers with friends and family. That's right, I said relaxing.
Summer is not a time for pressured entertaining, and to be completely honest, you all know I try to keep things low key all year round. Getting together with friends should be fun and definitely should not include days of stress-induced planning. No one needs that this time of year. I have been chatting about our patio project the last couple of weeks, and it is absolutely nail-biting waiting for the final touches to be done. Now is the time where I get to pick out some hearty plants and herbs, that I hopefully will be able to keep alive, but more importantly, I'm planning our first end-of-the-school-year BBQ to celebrate!
This weekend's BBQ is going to pull double duty as an anniversary party because last weekend was big for us as we celebrated our 11th anniversary on the 28th (woo hoo!). It's hard to believe it's been that long, and we were excited to be able to do something special in our own backyard this year. With still a week of school left, I felt like I could not wrap my head around planning a party so this weekend is going to be a blast!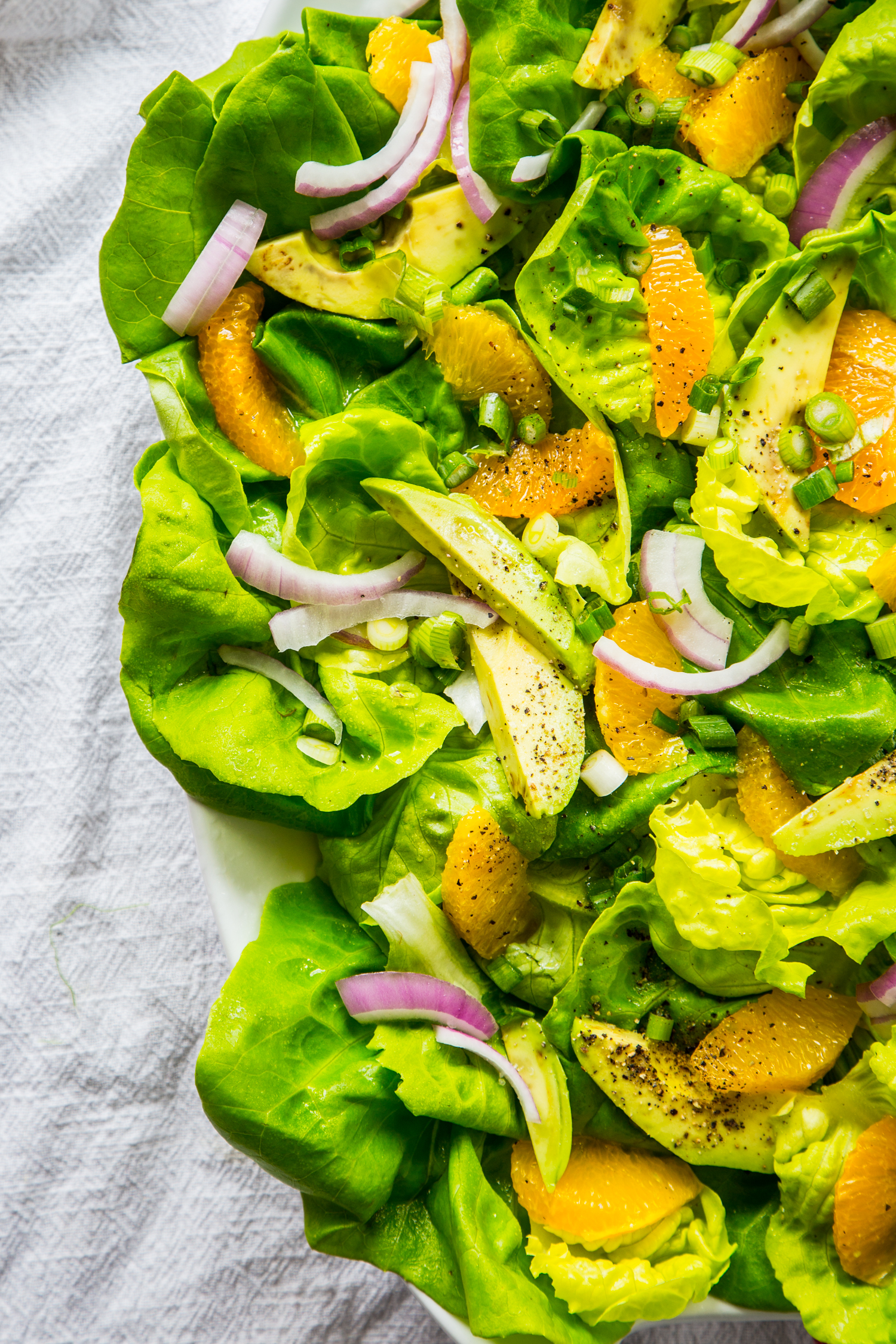 In my effort to not worry over food plans, I will typically make in-the-moment decisions while shopping to see what's there, what's on sale, and what's inspiring me to cook. One of my favorite stores for inspiration is ALDI. Do you have an ALDI near you? I adore shopping there any day, but particularly when planning a meal for a group. Summertime cookouts are full of grilled meats and fresh, gorgeous veggies, and ALDI never lets me down. I have been swinging by to pick up avocados on almost a daily basis for the last week or two because they have had the best prices I've found.
Here's my tip on picking avocados: Buy them when they are hard, then have them sit on the counter so that you can monitor the ripening process. When they're soft, use them! They are obviously amazing in guacamole and on toast, but there are so many more ways to enjoy this mighty fruit!
My entire family adores avocados and we have been loving this very simple but fresh and flavorful Avocado Citrus Salad. The base is a bed of tender, living butter lettuce. The lettuce is topped with sweet orange segments, sliced ripe avocados, green and red onion and a sprinkle of fresh cilantro leaves. The dressing is almost too easy! I just spoon some reserved orange juice over and drizzle a couple of tablespoons of Carlini 100% Extra Virgin Olive Oil over the top. Salt and pepper is all this salad needs to make these flavors sing!! The bonus is that I found all of these amazing, fresh ingredients at ALDI.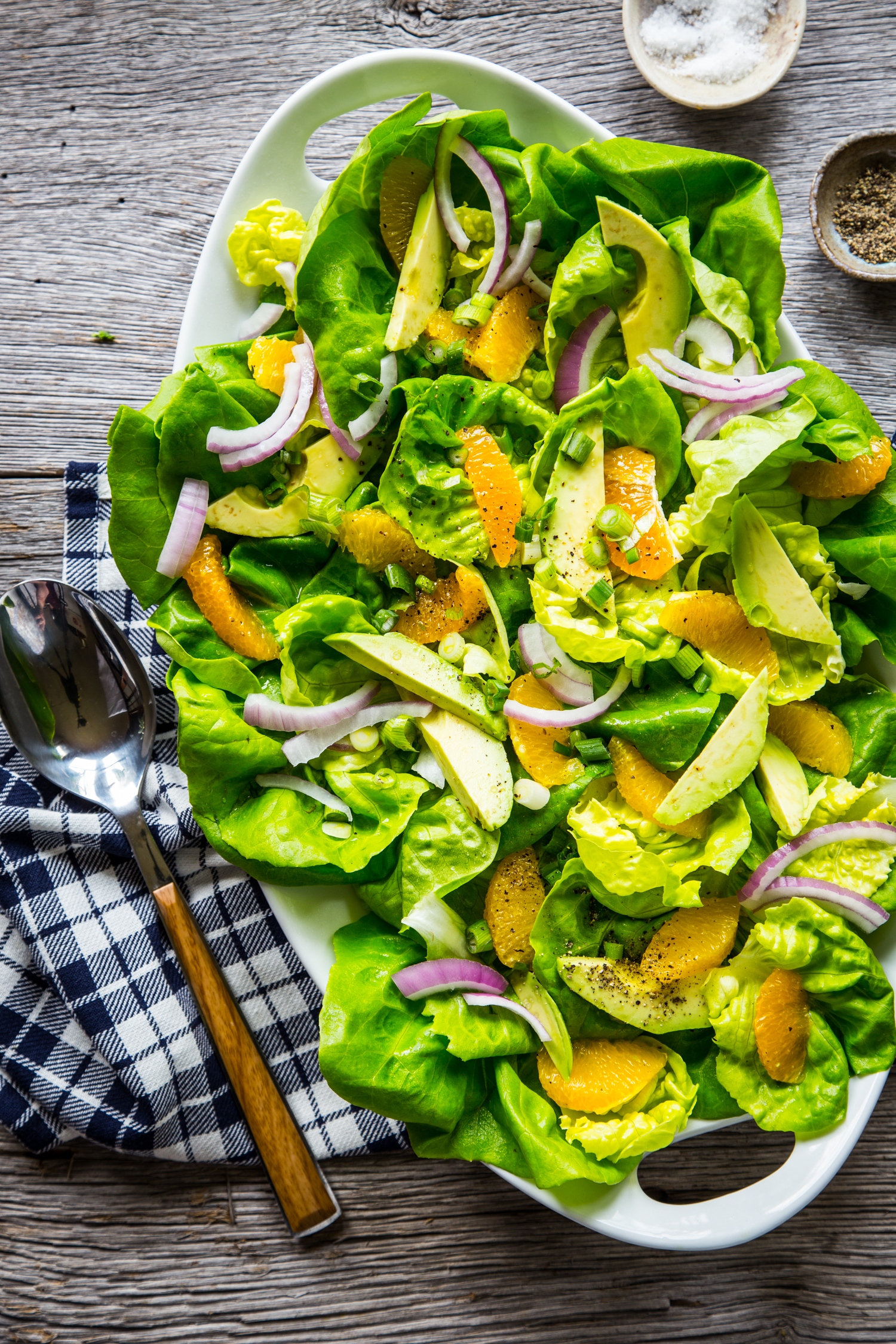 Boy, is this salad a winner!! Fresh, simple, and full of all that gorgeous color that I crave in a summer dish. My plan is to add some simple grilled chicken or burgers to the meal and our party will be amazingly delicious and stress free. What more could I ask for?
For more information about the awesomeness that is ALDI, visit ALDI.us, blog.ALDI.us,
facebook.com/ALDI.USA, pinterest.com/ALDIUSA, twitter.com/ALDIUSA and instagram.com/ALDIUSA.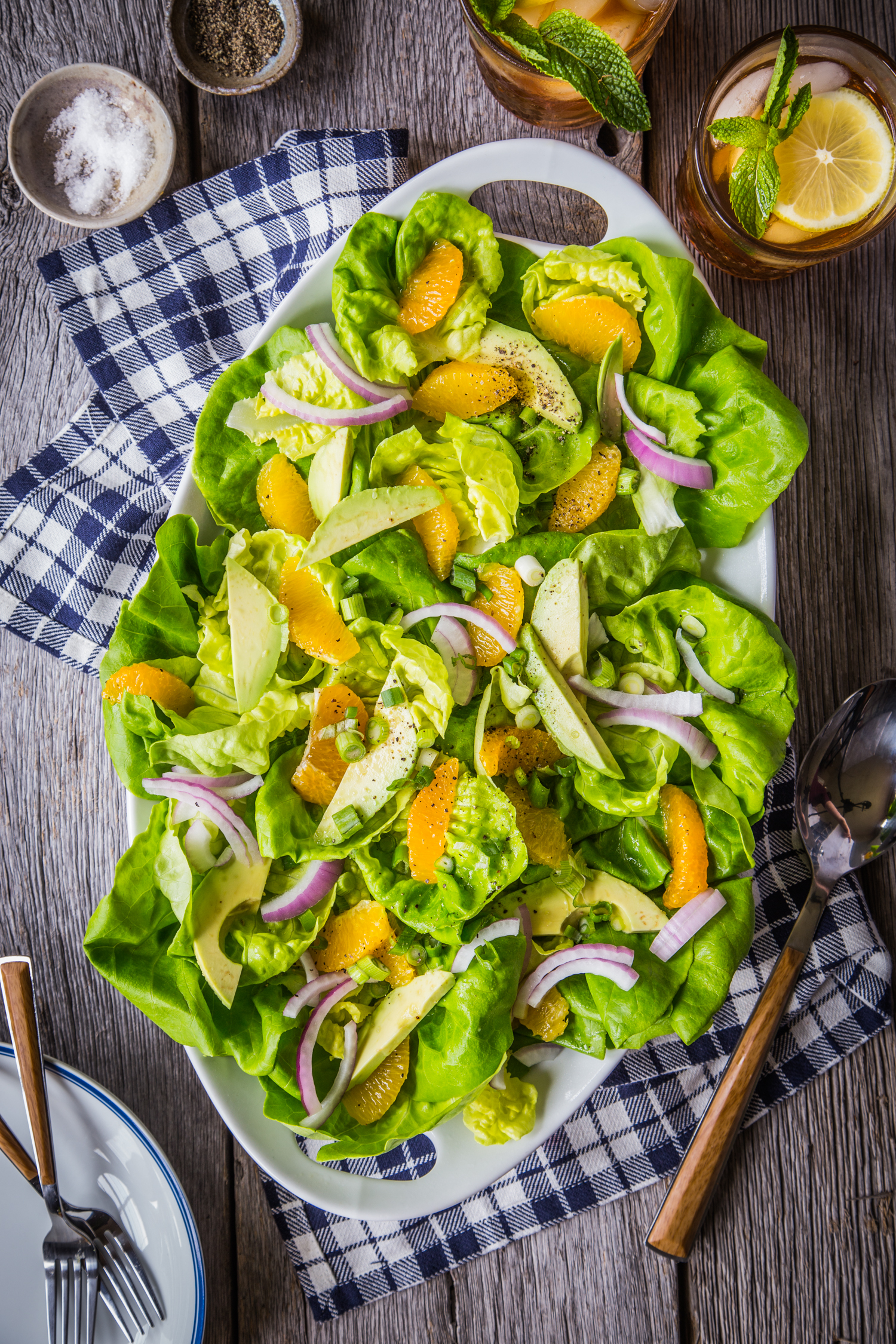 Happy Friday!
Avocado Citrus Salad Recipe
Yield: 4 servings
Prep Time: 15 minutes
Total Time: 15 minutes
Ingredients
1 head butter lettuce, washed
2 ripe avocados, sliced
3 oranges, segmented or supremed, juice reserved
3 green onions, sliced
1 medium red onion, peeled and thinly sliced
1/4 cup cilantro leaves
1/4 cup Carlini 100% Extra Virgin Olive Oil
salt and pepper to taste
Directions
Spread butter lettuce leaves on a large platter.
Top with orange segments, avocado slices, green onions, red onion and cilantro leaves.
Drizzle with 1/4 cup of reserved orange juice and extra virgin olive oil.
Sprinkle with salt and pepper and serve immediately.
Enjoy!