Marshmallow Dipped Ice Cream Cones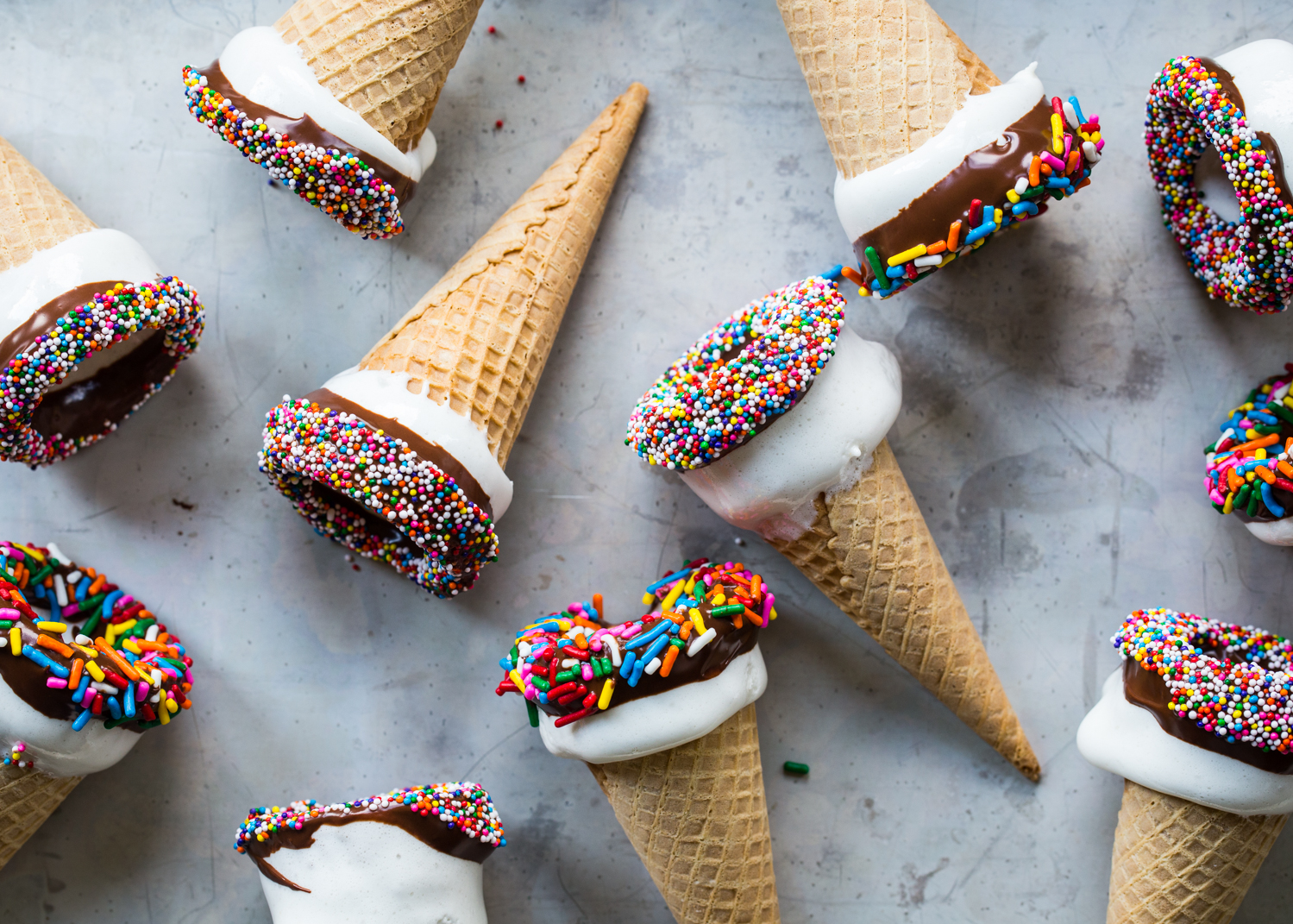 This post, Marshmallow Dipped Ice Cream Cones, is sponsored on behalf of Campfire® Marshmallows. All opinions are, as always, my own. Thank you for joining me here on Jelly Toast and supporting the brands and partners that I love and that help make Jelly Toast possible.
Summer time!! Ok, I am jumping the gun by about a week, but I think we can all agree that the good ol' summer feeling has made it's grande entrance. We are finishing up our first week of summer vacation, but I know a few of you have kiddos that are finishing up this week.
Whether you have been on break for a couple weeks or are just beginning the adventure that is sleeping in and lazy days, you are going to love these marshmallow dipped ice cream cones.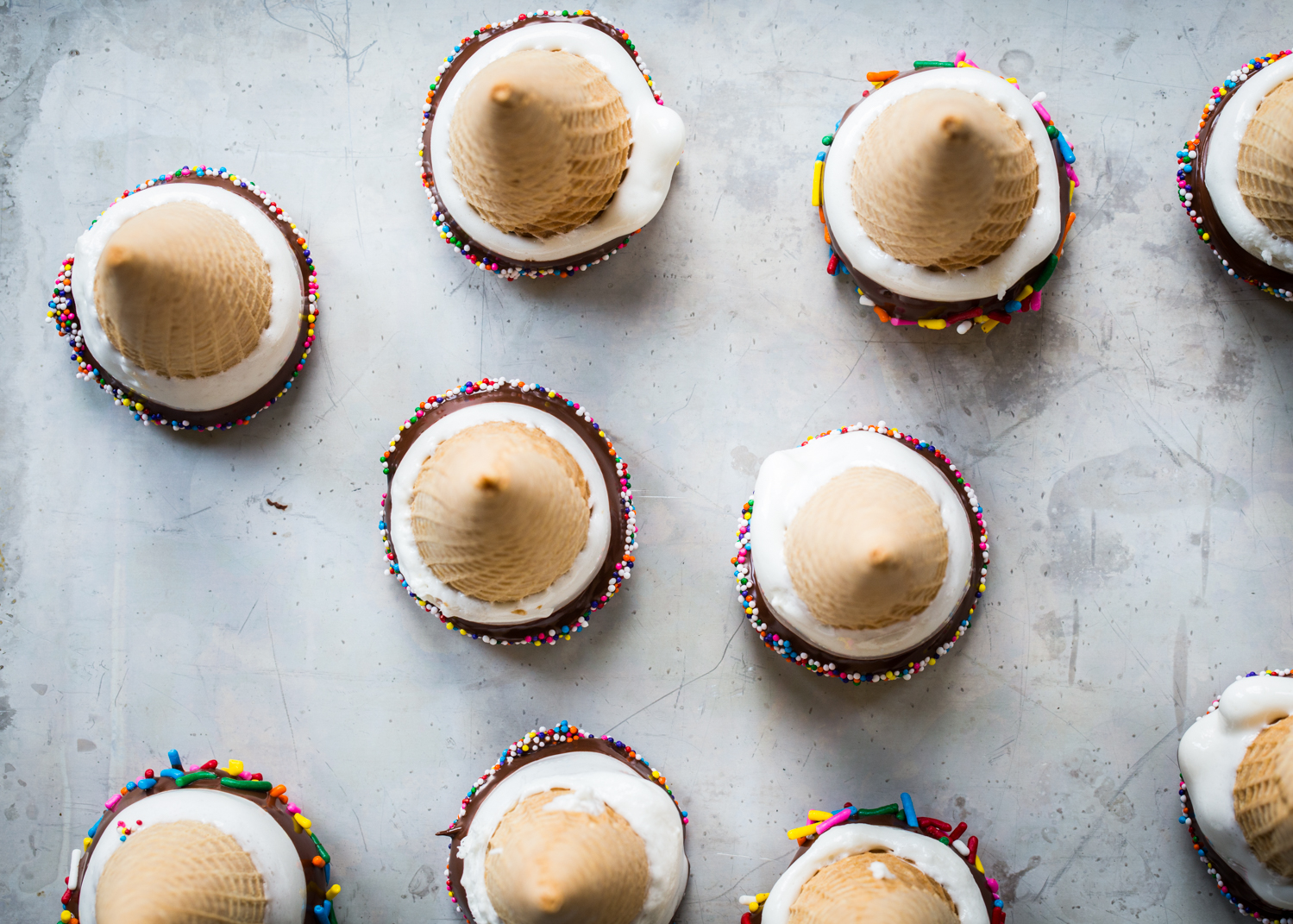 I think it's hard to go wrong with marshmallows, chocolate, and sprinkles – right? The kids and I were grocery shopping at the beginning of the week and the A spotted some sugar cones and oh-so-very-sweetly asked me if we could get some to take home.
Knowing his endless love of ice cream I thought, "sure, why not?" and we picked up a couple of boxes. It's weird that I don't often buy ice cream cones to have at home because anytime that we go out for ice cream, I ALWAYS order a cone. Always.
I'm just not a dish kind of girl.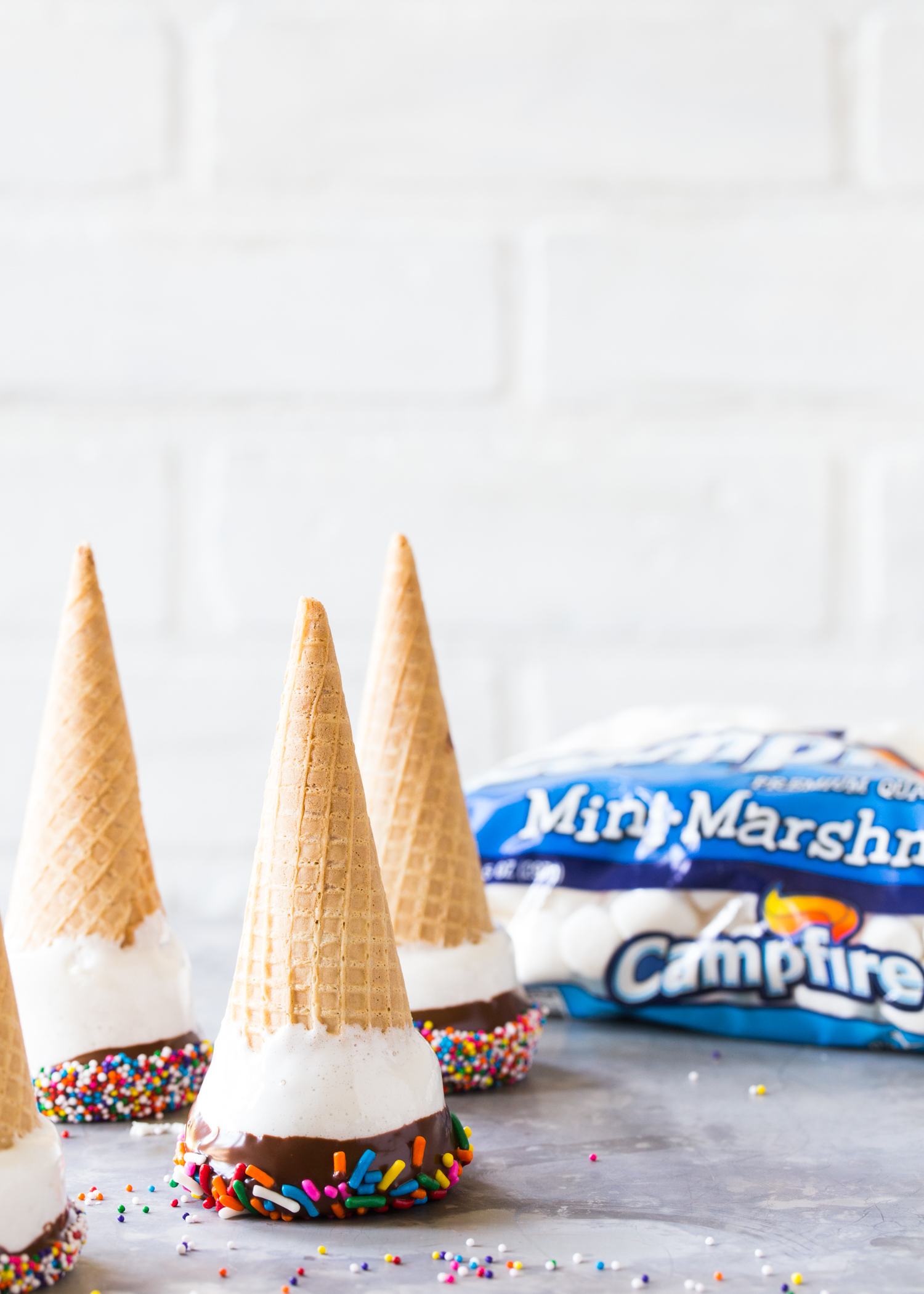 I'm more of a deluxe-dipped-cone-with-lots-of-toppings kind of girl. Now you know all of my deepest ice cream secrets. I think that makes us best friends.
What I love about these marshmallow dipped ice cream cones, is that they can make me that deluxe cone girl in my very own home. To make them, I melted Campfire® mini marshmallows in the microwave with a slash of water and stirred until they were smooth and melty.
Then I dipped the rim of a cones in the melty marshmallow, then melted chocolate and finally some festive rainbow sprinkles.
Random thought, but is there such a thing as a sprinkle emoji?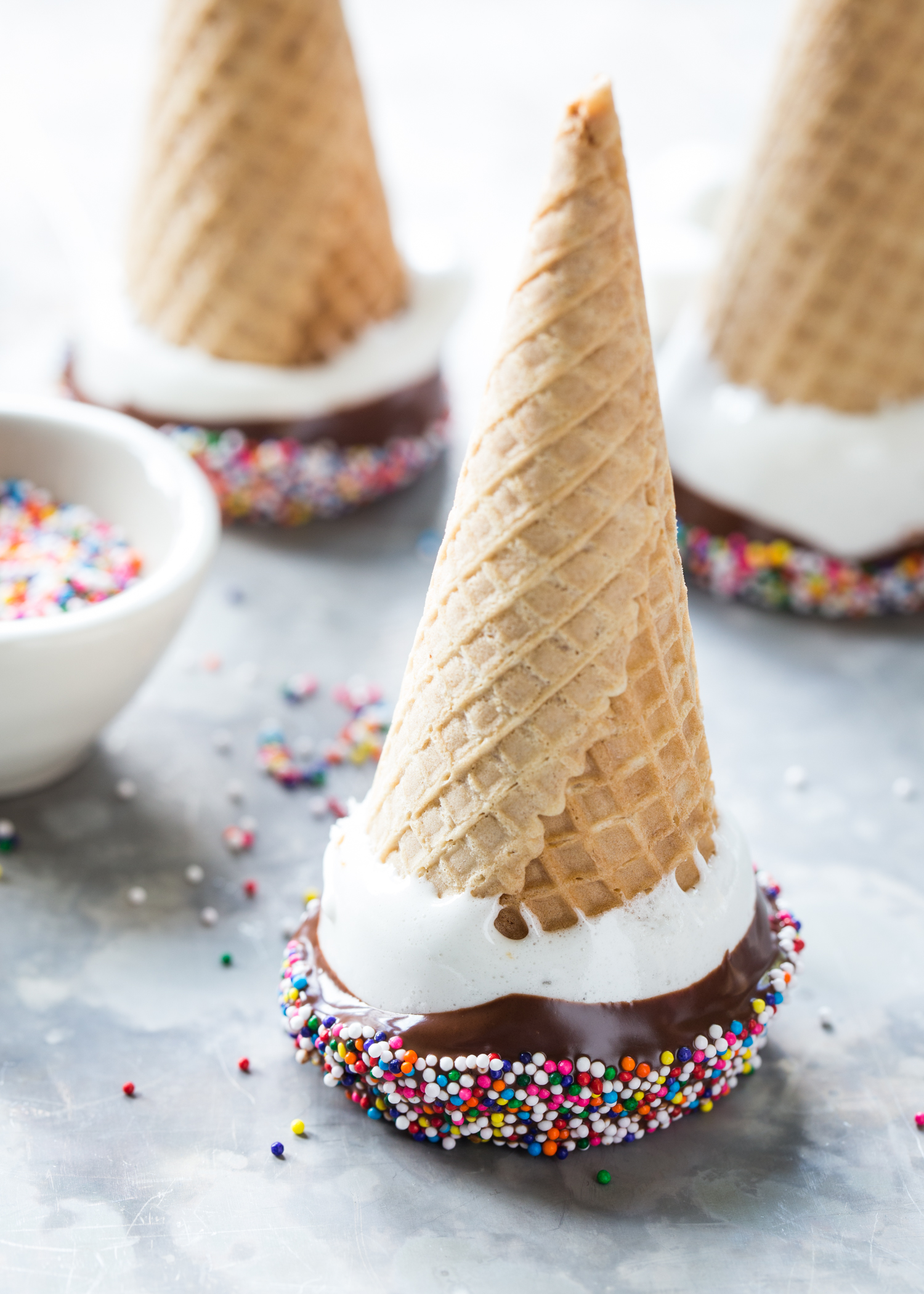 Ok, I just checked and no, there isn't. I feel like that is something that should exist.
But, back to these cones!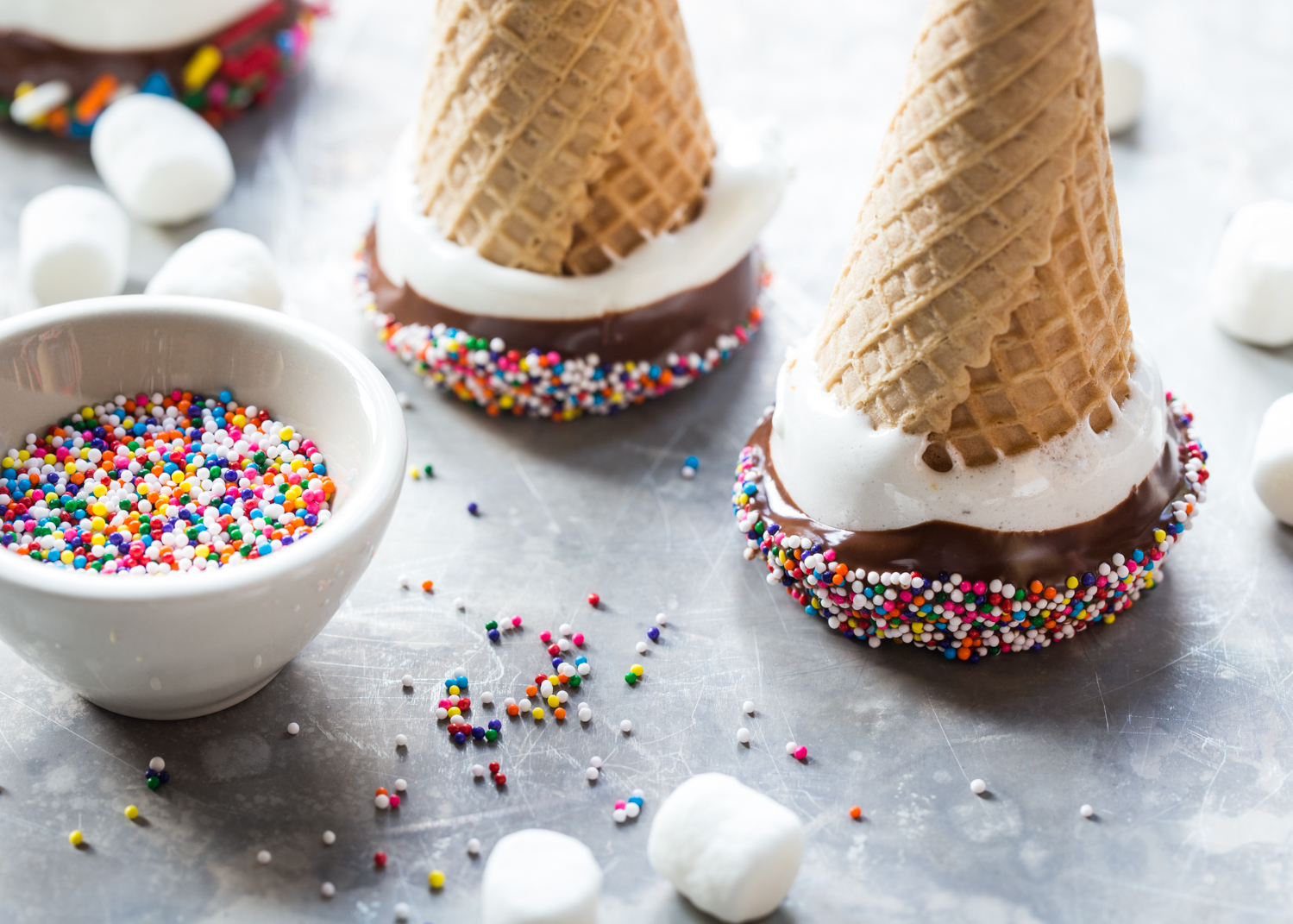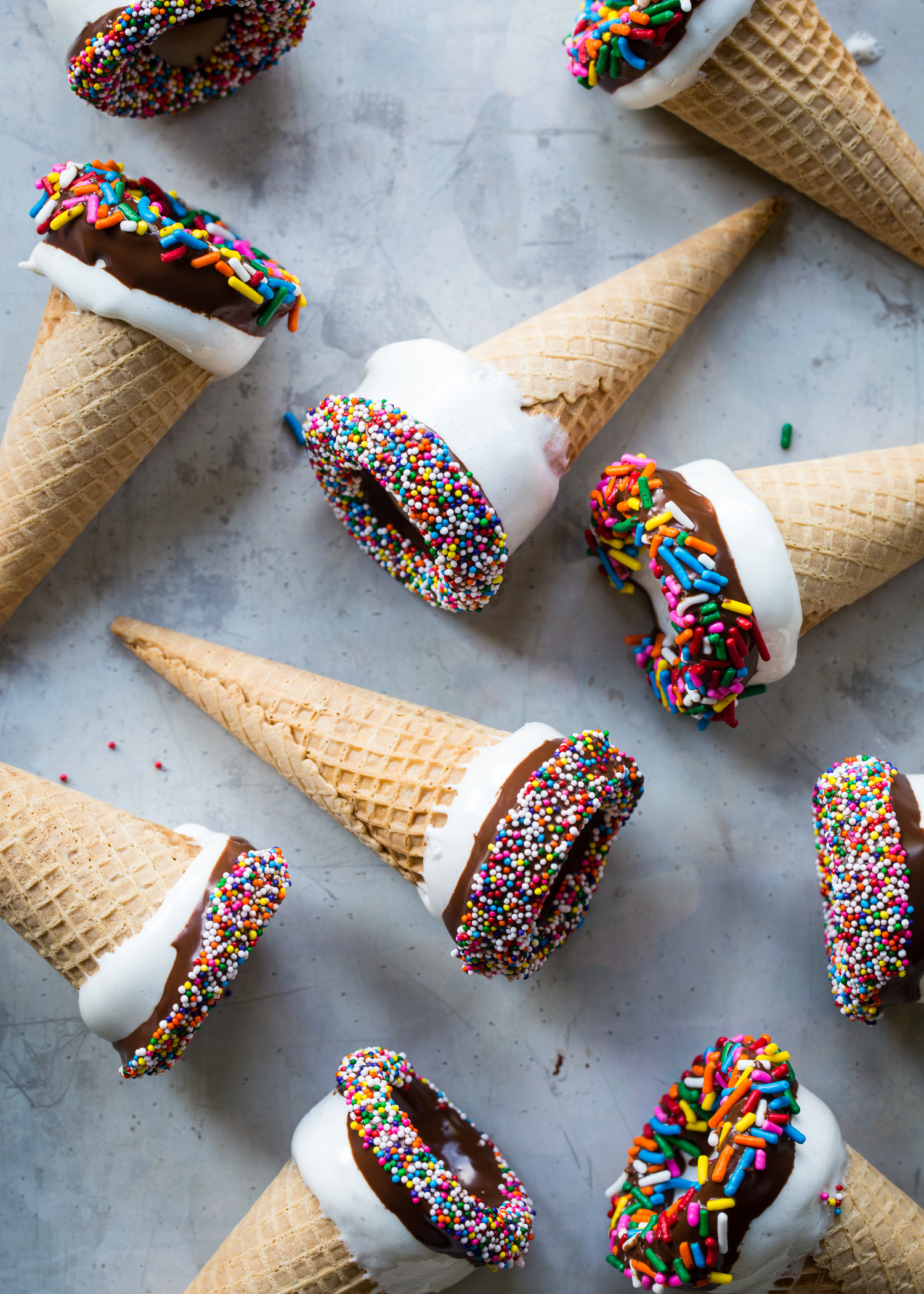 The gooey marshmallow layer topped with the melted chocolate gives these marshmallow dipped ice cream cones a s'mores like flavor which pretty much goes with any kind of ice cream I can think of. Orange sherbet? Amazing! Mississippi Mud Pie? Perfection! Butter Pecan? You betcha!
I could go on, but I won't. You get the idea.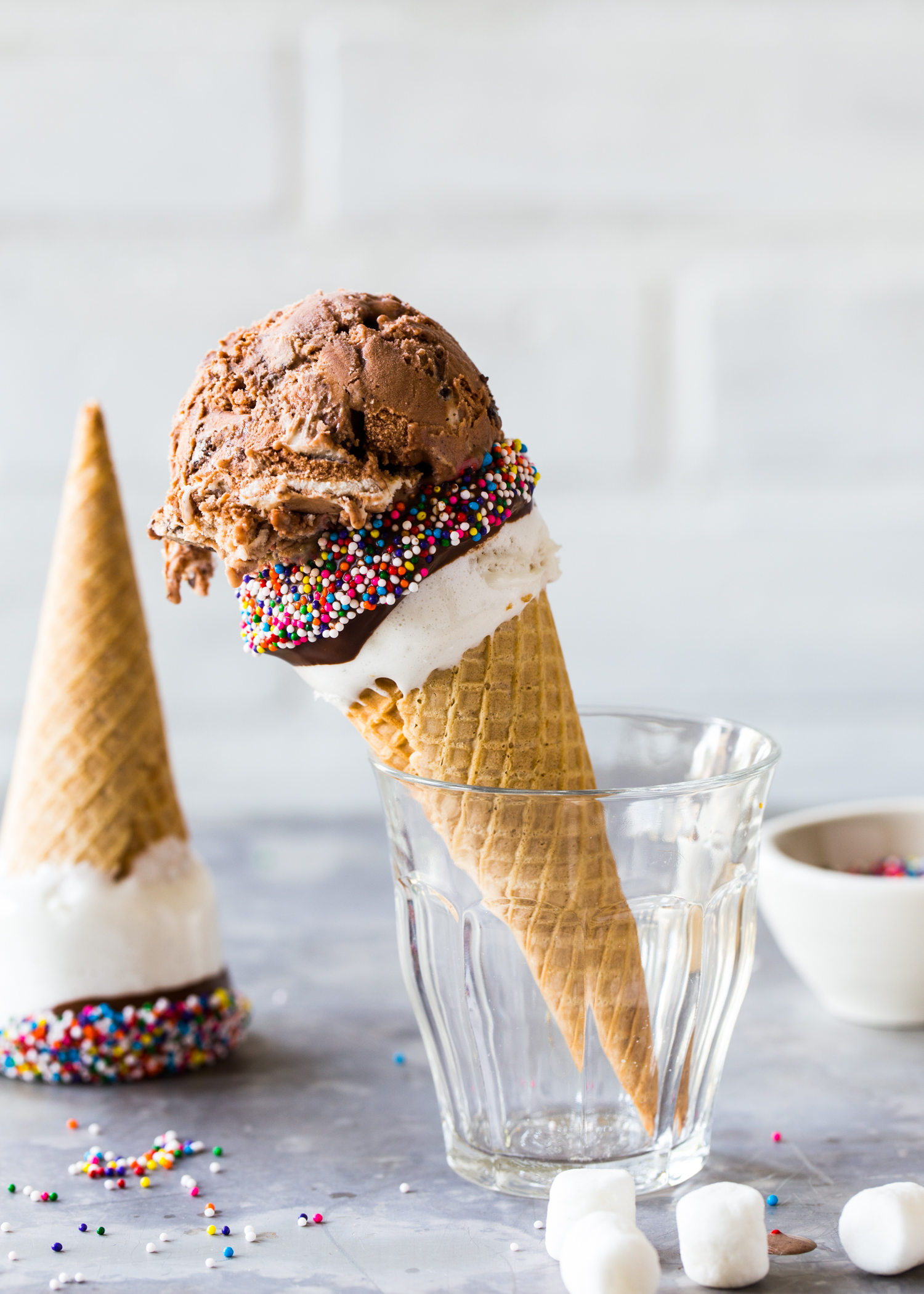 Next time we make a batch of these cones, I'm thinking I might try a white chocolate drizzle or swapping toasted coconut for the sprinkles…
The possibilities are endless, my friends!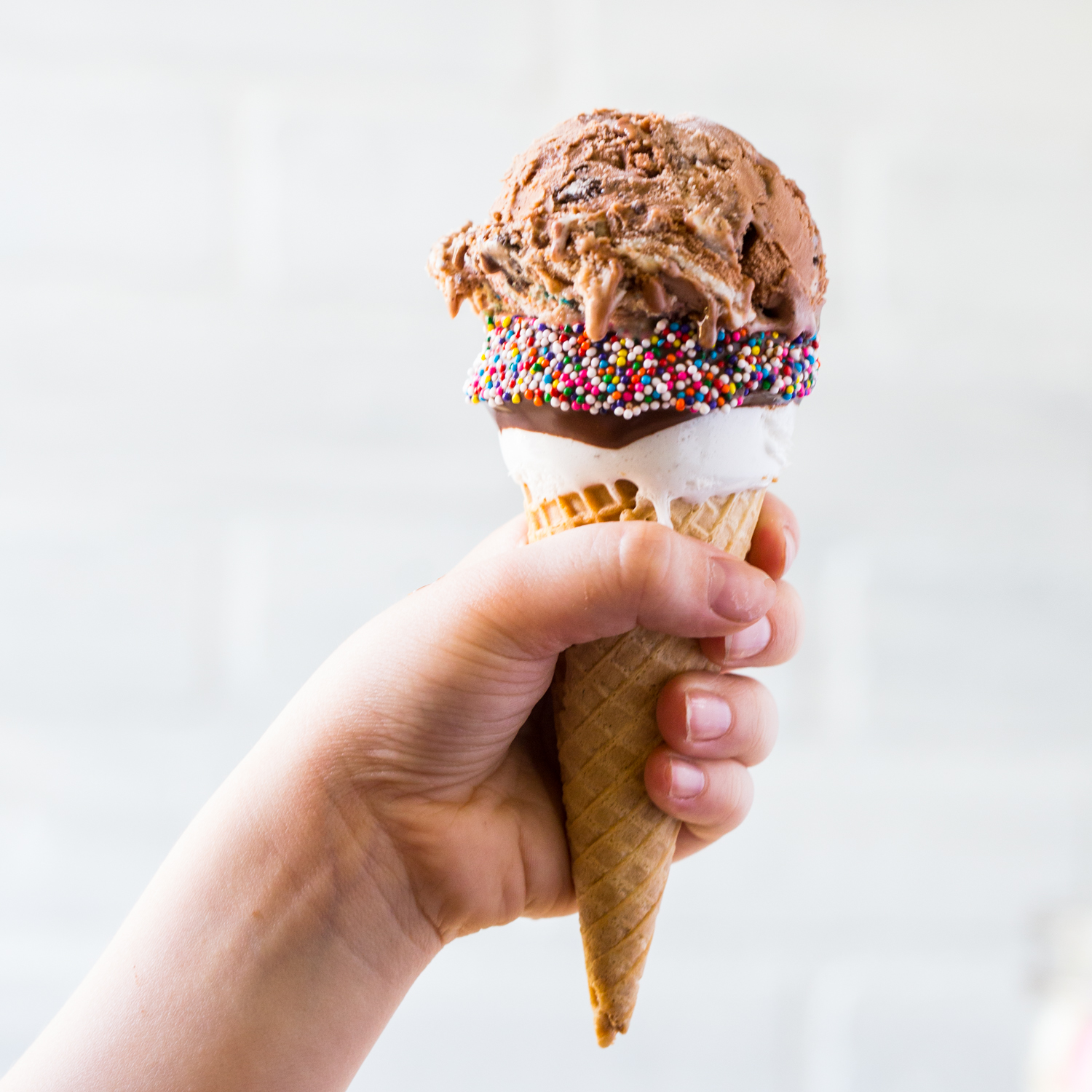 Now go grab yourself a cone and have an awesome weekend <3 xoxo
For more information on my very favorite marshmallows, Campfire® Marshmallows, visit them on their website and on Facebook, Twitter, Pinterest, and Instagram.
Happy Weekend!!
[cft format=0]