Baked Bean Brisket Toast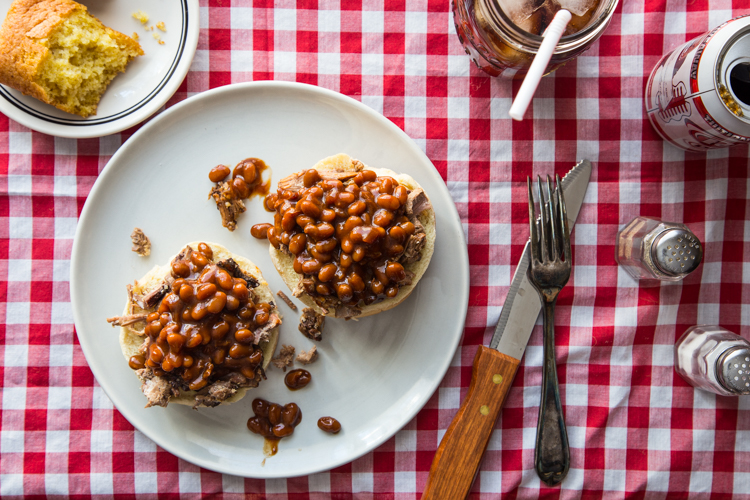 Food just tastes better on toast. I'm sure of it.
Last week was a bit of a scheduling nightmare. I pulled a "classic Emily" and just took on way more than I could handle smoothly. The problem is, I have a hard time saying "no". Not out of any sense of guilt or obligation, but because I genuinely like doing things. I like working. I like volunteering. I just plain like to be involved and helpful. Most of the time, my schedule rides a delicate balance between "totally nailing it" and "what the heck was I thinking when I agreed to all of this?!" I had several work deadlines for some fun, but creatively consuming projects as well as 100 day celebrations at school and yes, Valentine's day. Not to mention that we were heading out of town for the weekend on a short trip, but still had to pack for four people including ski equipement for a skiing trip in -19 degree weather and oh, did I mention that I'm no the most organized person in the world? This was a test and I just about didn't make it.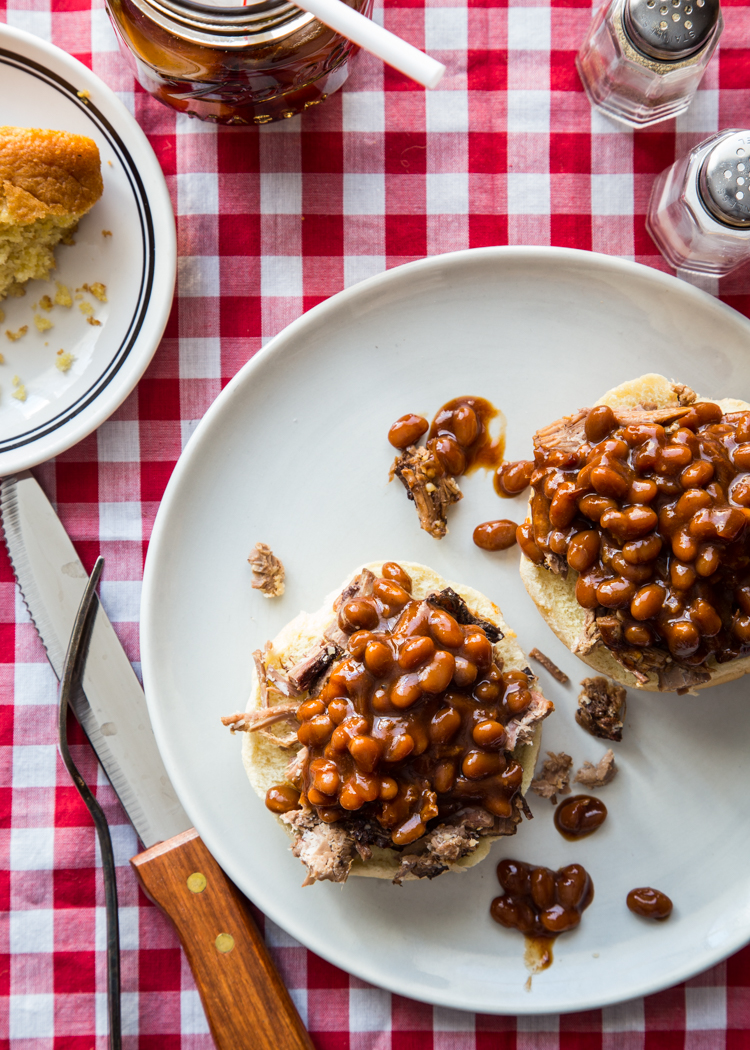 The projects got *mostly* done and the piles of laundry miraculously made it into suitcases. I may have packed 17 pairs of underwear for C and only one shirt for myself, but hey, it all worked out. We spent the weekend with my sister and brother-in-law and our nieces skiing and freezing our butts off in the frigid temps. It was insanely fun.
What was not fun was coming home to the ramshackle mess of a house that I left while flying out the door on Friday afternoon. Remember the whole not being organized thing? And speaking of that, you may be wondering how this non-recipe Baked Bean Brisket Toast has anything to do with this airing of my disorganized faults. Well, I got to thinking about quick meals and what I return to time and time again. There are so many nights in our life that I need to go to the fridge and see what's staring me back in the face. And last Thursday night when we were scrambling around getting ready for our trip and I was stressing about finishing some major projects, a takeout container of brisket and a tub of baked beans from my favorite BBQ place were what was looking back at me from the shelves of my fridge. That's it! Leftovers on toast. That's what was for dinner.
It happened again last night. After coming home from our trip, I did the same perusal of the fridge and pantry and guess what I came up with? Tuna melts. On toast, of course.
For some reason leftovers taste so good when served on toast. Now, you may definitely be dealing with a different variety of leftovers, but I challenge you to see your leftovers in a new light. Have leftover roast chicken and green beans? Pile them on some toast. It turns them into something new. It reinvents them. And that's what this non-recipe is all about. And I'm stressing that this is a NON-recipe because seriously? It's baked beans and brisket on toast! What I'm doing today is trying to inspire you to take on your fridge and pantry with unbridled enthusiasm to come up with something simple and delicious.
I'm thinking it's unlikely that you'll have the same brisket and beans in your fridge that I did, but no worries! Use what you have and combine it together to make your own version of this leftover toast. Although, if you happen to score a jackpot of leftover BBQ, then by all means, make this baked beans brisket toast. You won't be sorry.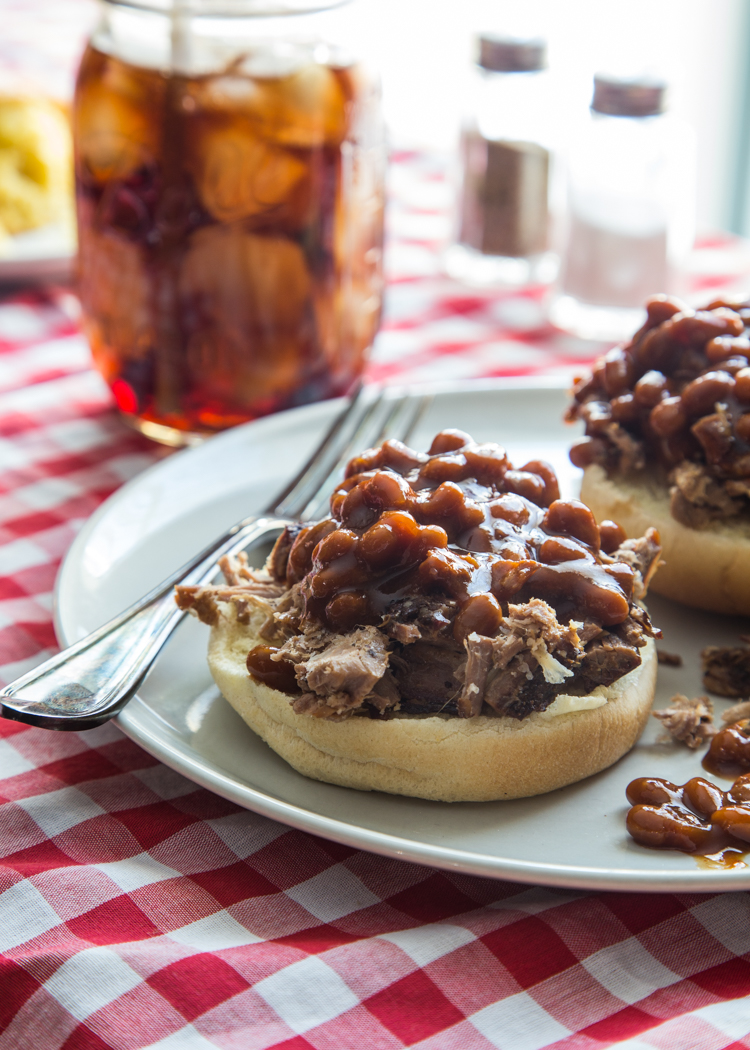 Happy Tuesday!
Baked Bean Brisket Toast
Ingredients
1 bun or 2 pieces soft white bread, toasted
1/2 cup baked beans, heated
1/4 - 1/2 cup brisket, heated
coleslaw (optional)
Directions
Place toasted buns or bread on a plate. Pile with hot baked beans and brisket. Place coleslaw on top, if using. Enjoy!