Roasted Grape Brie Toast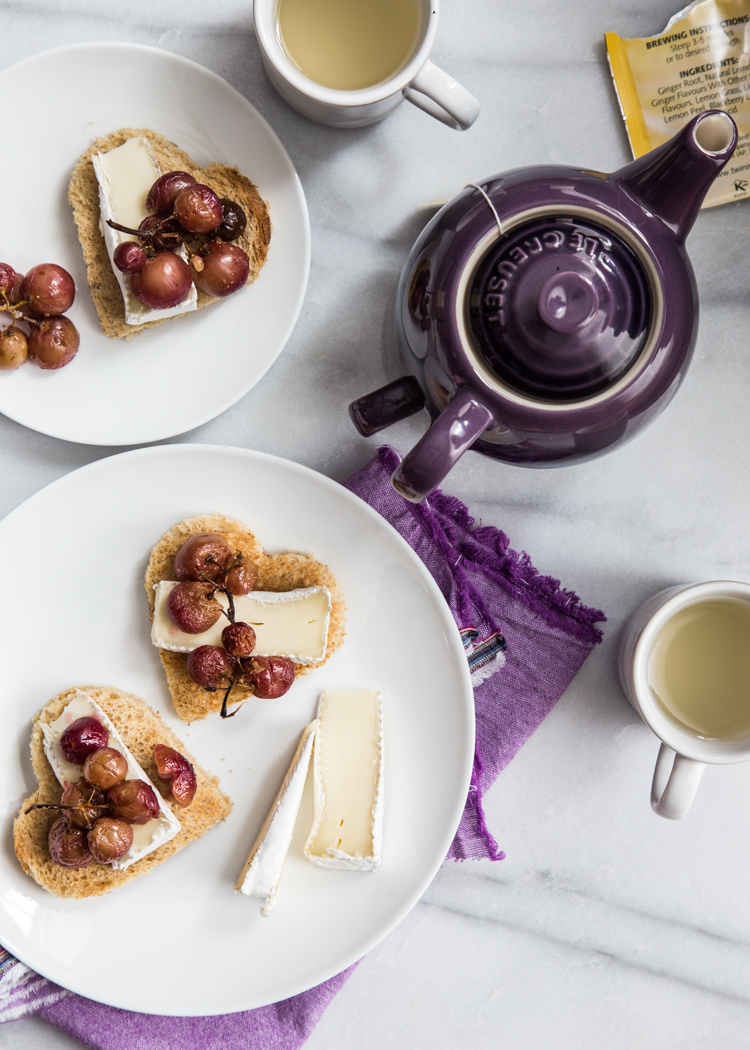 I few weeks ago I was invited to attend a women's retreat at my church. My initial thought was "yes, that would be a really great experience". As the weekend drew nearer, I started to let my schedule get the best of me. I started doubting my decision. "I don't have the time", I told myself. And then there was the matter of not being allowed to bring my phone. Terrified doesn't begin to describe how I felt about that little detail. No phone. No email. No texting. No random Instagram time sucks. Seriously? I panicking.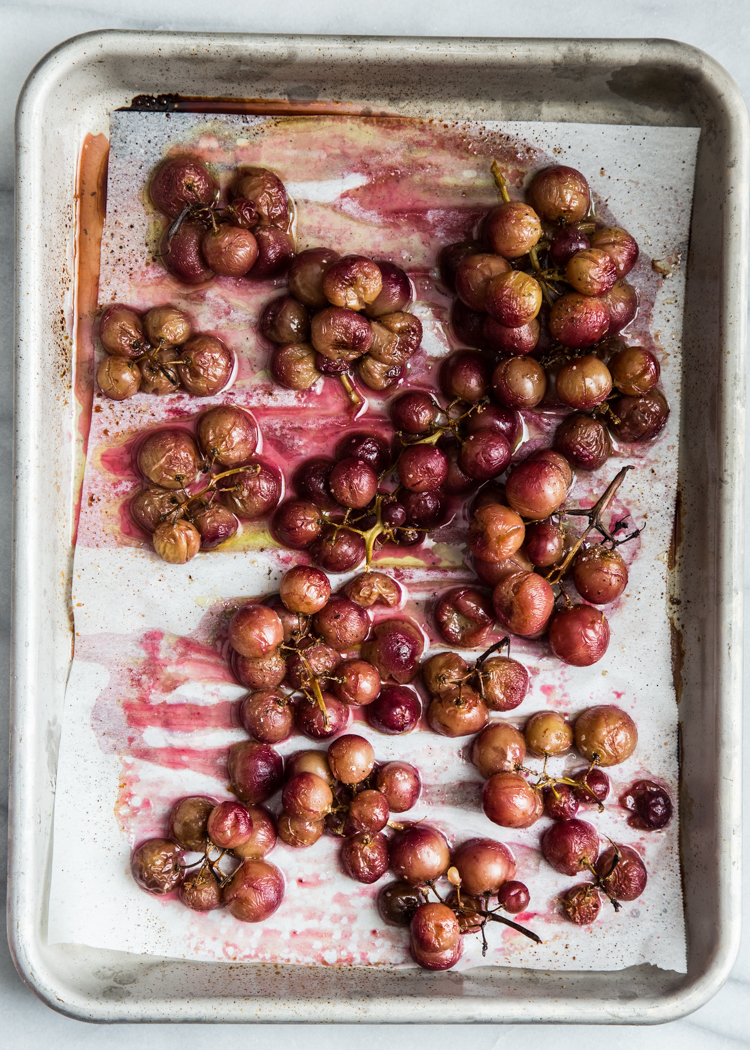 That panic stopped me in my tracks. How had I gotten so off course? How had I let my life get so unbalanced that a stupid phone and constant connection to the internet had become my beacon of light? I instantly felt ashamed and made myself erase all doubts and go forward with an open mind. I needed this time to refocus my priorities. I needed to put God back in the center of my life. I needed to reprioritize and get my family time back. My spirituality back. I was starving for it.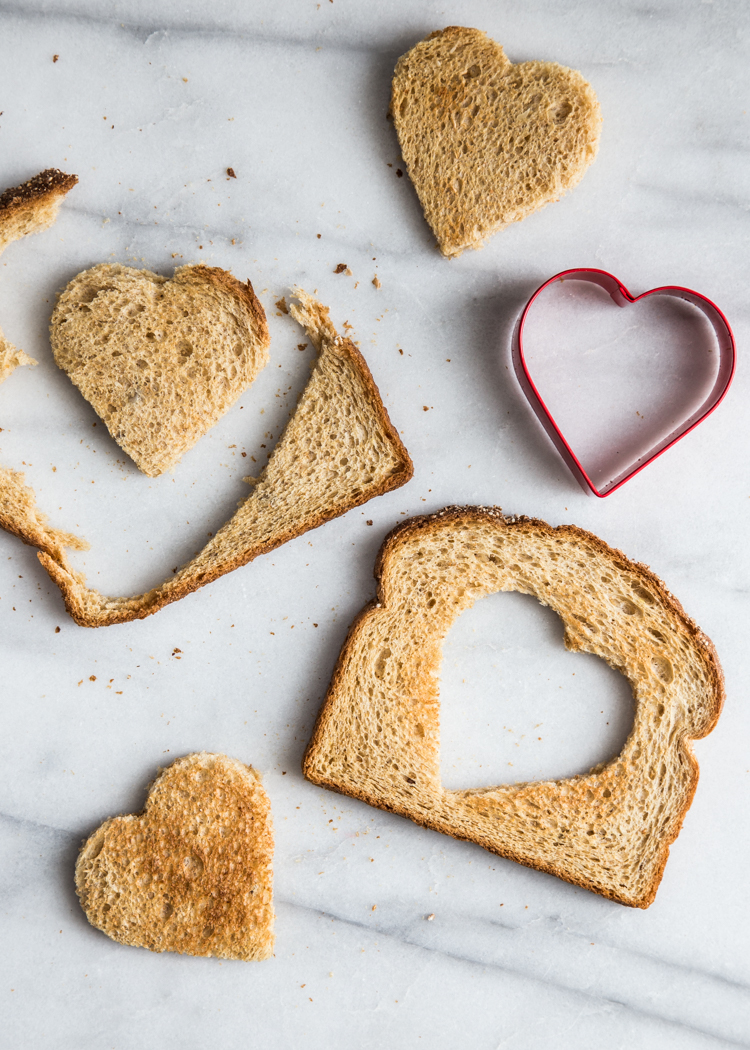 I did what I vowed to do (following the wise advice of a friend of mine) and went into the weekend with an open heart. I'm so glad I did. I came out of the weekend with a bundle of emotions, but with the clear thought that I had a feeling of renewal.
As someone who is self employed, I've been struggling with finding balance in my day to day life. I don't have an office to go to or a clock to punch and often find myself working around the clock. There is always something to be doing and working on or practicing to learn as much as I can about photography and blogging. My phone and computer are always at arms reach and I can open it to answer emails and fix problems. Share a post or snap an Instagram photo. And I absolutely love my job. But. And this is a big but. My days have become consumed to the point that I'm losing sight of what inspires me to begin with: my family and my faith. I have a beautiful life. One that I am so thankful for and I'm losing it. I feel it slipping and this weekend has done great things to turn that around. At least in my mind. Now it's up to me to put what I realized into action.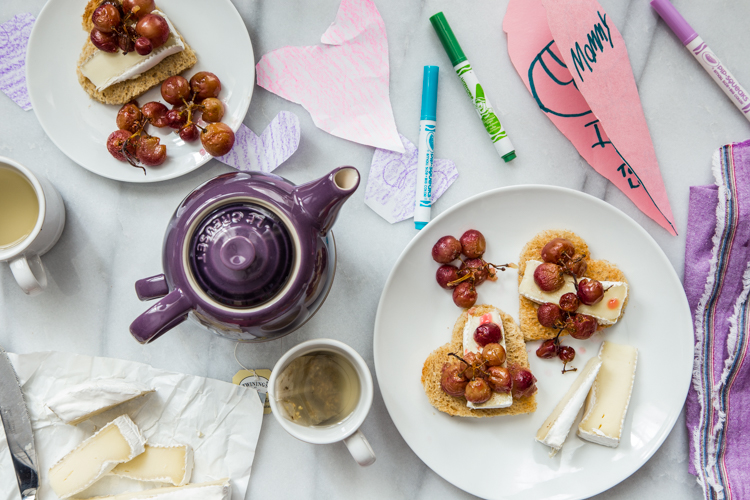 Yesterday, C and I spent the morning snuggling. I left my phone upstairs and we made these little roasted grape brie toast piled high with roasted grapes and brie. We crafted making silly Valentine's Day hearts and the whole morning was wonderful. Did I mention the toast was heart shaped? It is and it tasted all the better for it.
Now, do I think that everyday will be so lovely? That I'll get it right and everything will smell like roses and I won't make any mistakes? No, I'm not that naive. I'm a hot mess 97% of the time. If you see me at school drop off, you know what I'm talking about. But in the end, I hope I can keep my focus on the important things.
I recently watched this video from Marie Forleo (I LOVE her) about how to prioritize all the things. ALL. THE. THINGS. It's so easy to get bogged down and then realize that all of the good stuff passed you by. It's all very Cat's in the Cradle. But I recommend watching if you are like me and struggle with this on a daily basis. And believe me what I say it's daily, my friends.
But now, I think I've got a good shot. The shared toast definitely helps.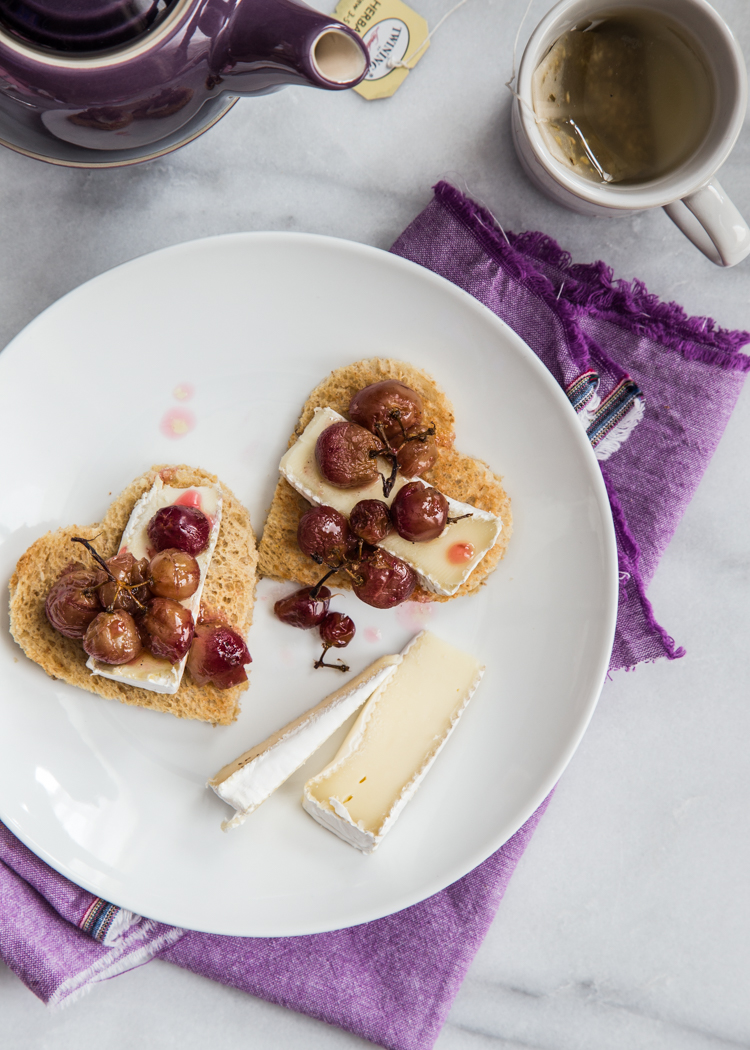 Happy Tuesday!
Roasted Grape Brie Toast
Ingredients
for the roasted grapes
1 pound red grapes
1 tablespoon olive oil
salt and pepper
for the toast
wheat bread, toasted (heart shape - optional)
slices of brie cheese
roasted grapes
Directions
Preheat oven to 450. Spread grapes on a parchment lined baking sheet. Drizzle with oil and sprinkle with salt and pepper. Roast for 18-22 minutes or until grapes are soft and slightly wrinkled. Allow grapes to cool slightly, reserving the juices.
Place a slice or two of brie on top of toast. Top with roasted grapes and drizzle with reserved juice. Enjoy!