Berry Shrub Spritzer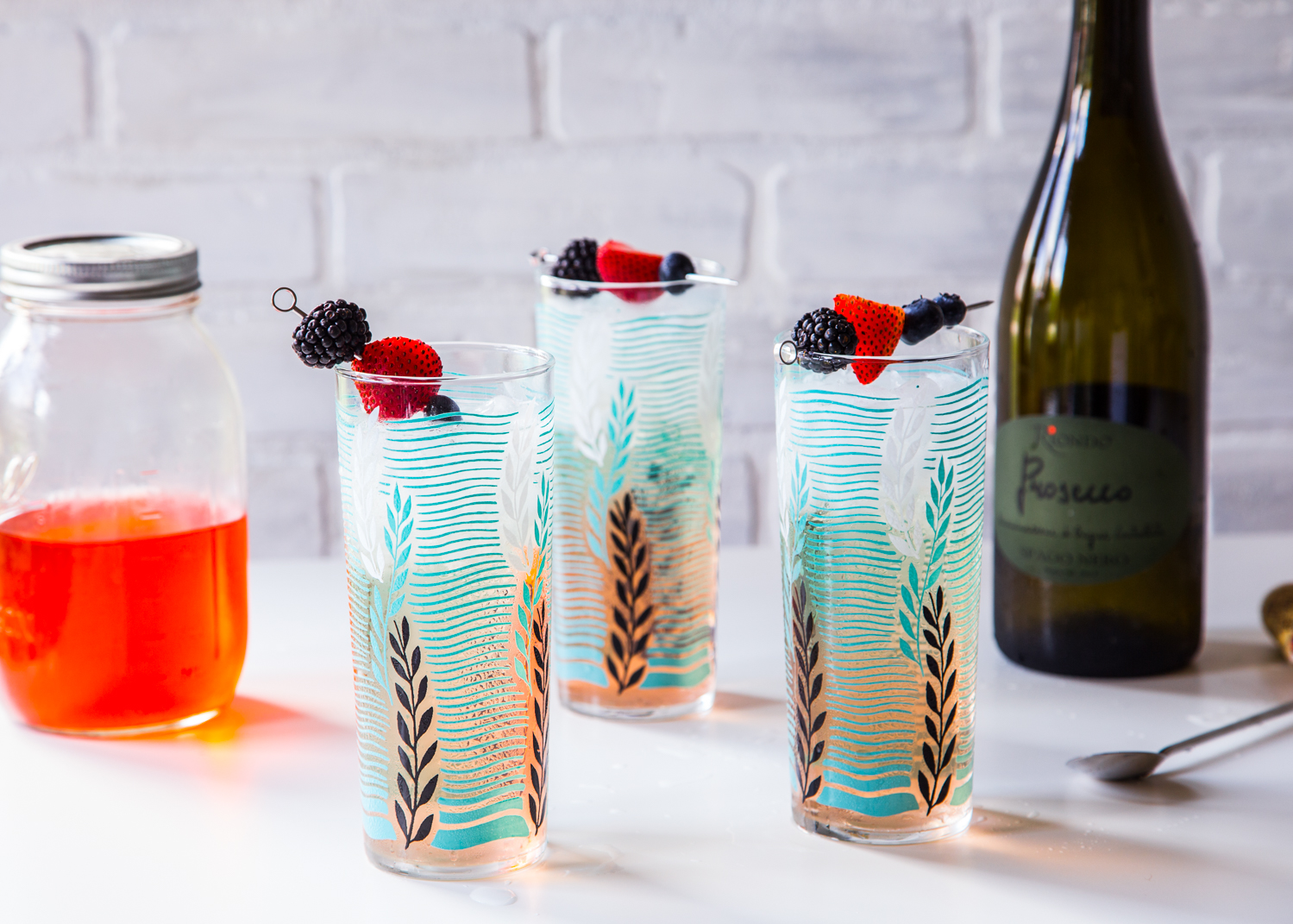 Disclosure: This post, Berry Shrub Spritzer, was sponsored by Riondo Prosecco  through their partnership with POPSUGAR Select. While I was compensated to write a post about Riondo Prosecco, all opinions are my own. Thank you for supporting the brands and partners that I love and that help make Jelly Toast possible. 
If summer is one thing, it's laid back. So far, this summer has been just that for us. I've made an effort to not over-schedule our lives while the kids are home from school, but still have some fun things planned here and there. The days are hot and long and the nights have been a fun time to just kick back and relax. I have taken a more relaxed approach to the blog this summer, too, not feeling the need to post, post, post. I've been sharing a few recipes and videos here and there when I'm really excited about something, but I think like everything else, summer is a good time for a change of pace.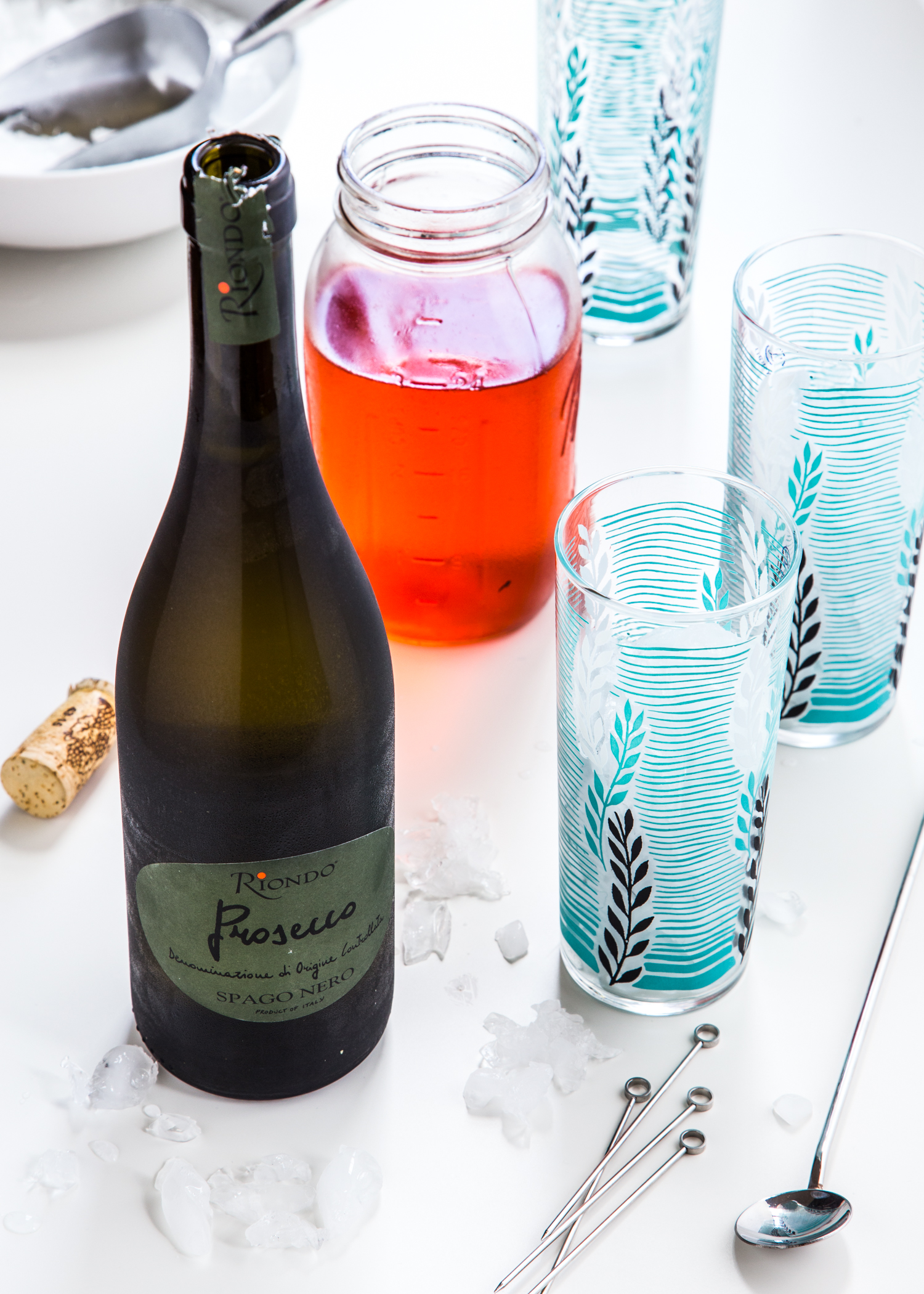 We've been loving our new patio and sitting back by the fire in the evenings with a cool drink and warm conversation. While we love a complex cocktail from time to time, we tend to take a break from that in the summer, too. You guys know that I adore drinking shrubs with their sweet tartness and incredibly thirst quenching qualities. They can be added to complex mixed cocktails, paired with seltzer water, or turned into a sparkling shrub spritzer with the help of a lovely sparkling wine like Riondo Prosecco.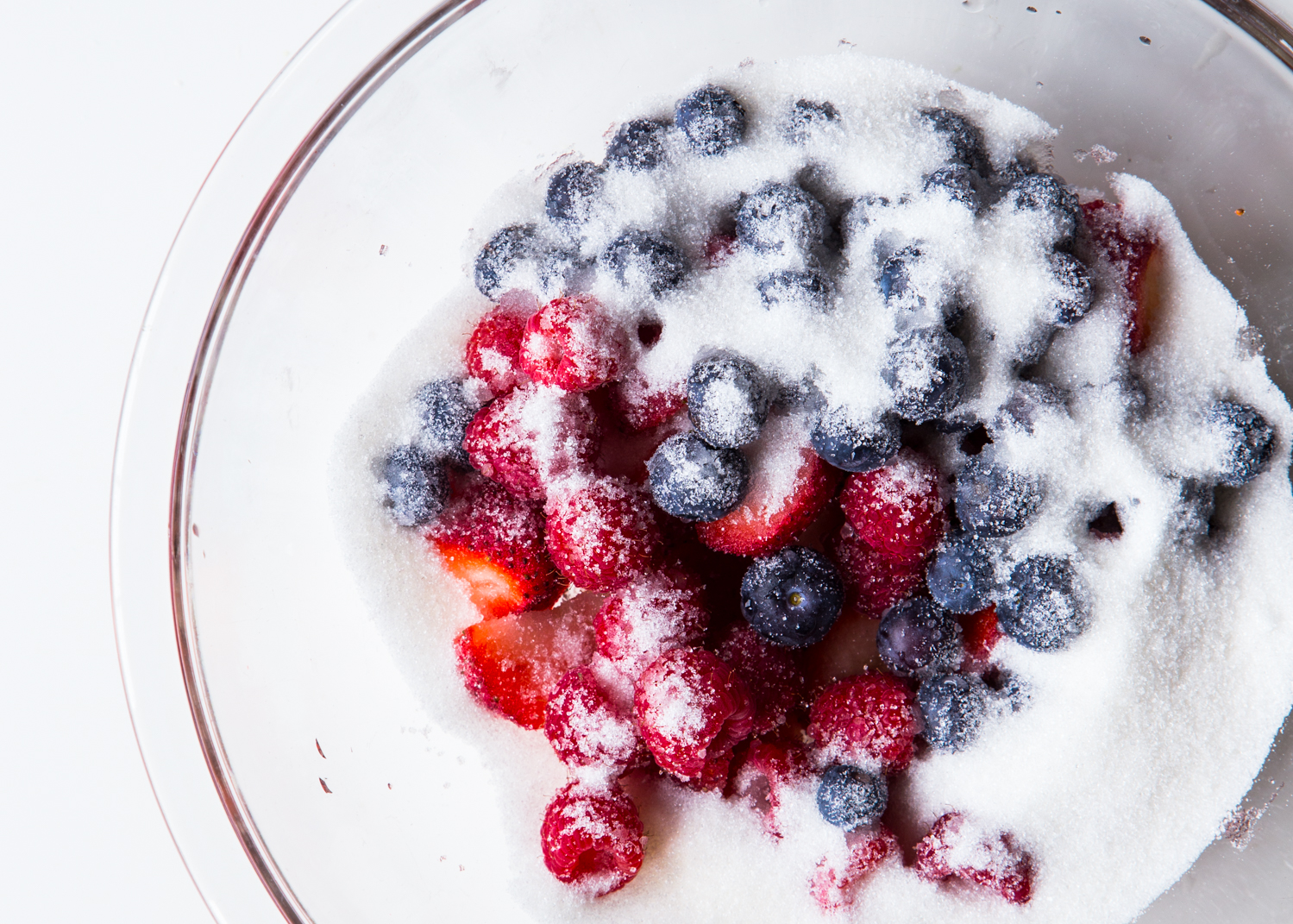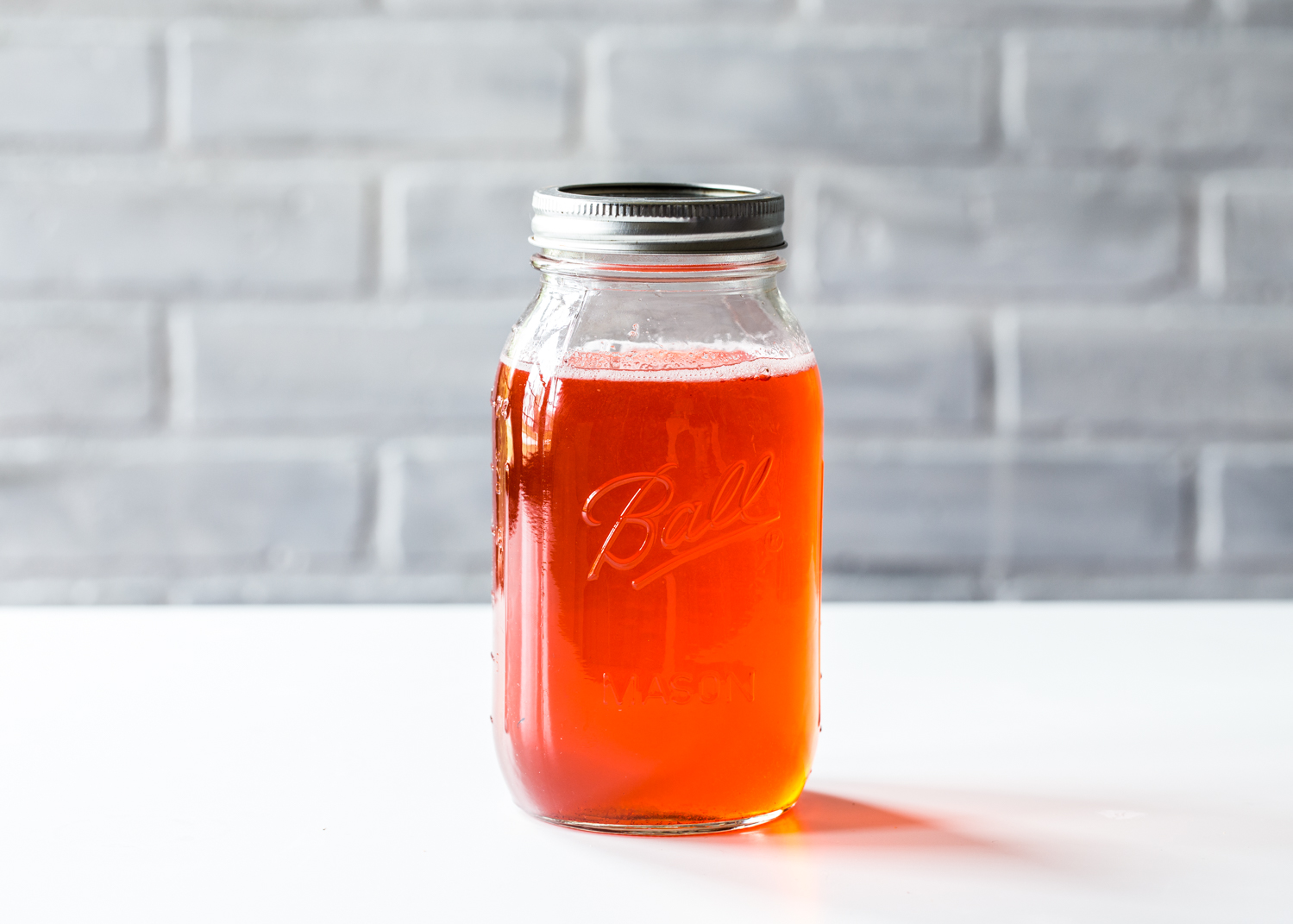 Shrubs are so easy to make with just fruit, sugar, and vinegar. I've made pineapple kiwi shrubs and strawberry shrubs, but this time I had little bits of leftover berries in the fridge so decided to make a mixed berry shrub. The color of this berry shrub syrup is stunning! It needs very little to turn it into a finished drink and lately we've been adding some syrup to a glass with ice and topping it with some sparkling wine for a little fizz. Riondo Prosecco is a fruity, bubbly Italian sparkling wine and we've found it to be perfect for pulling out to make simple, refreshing drinks at the end of a long summer day.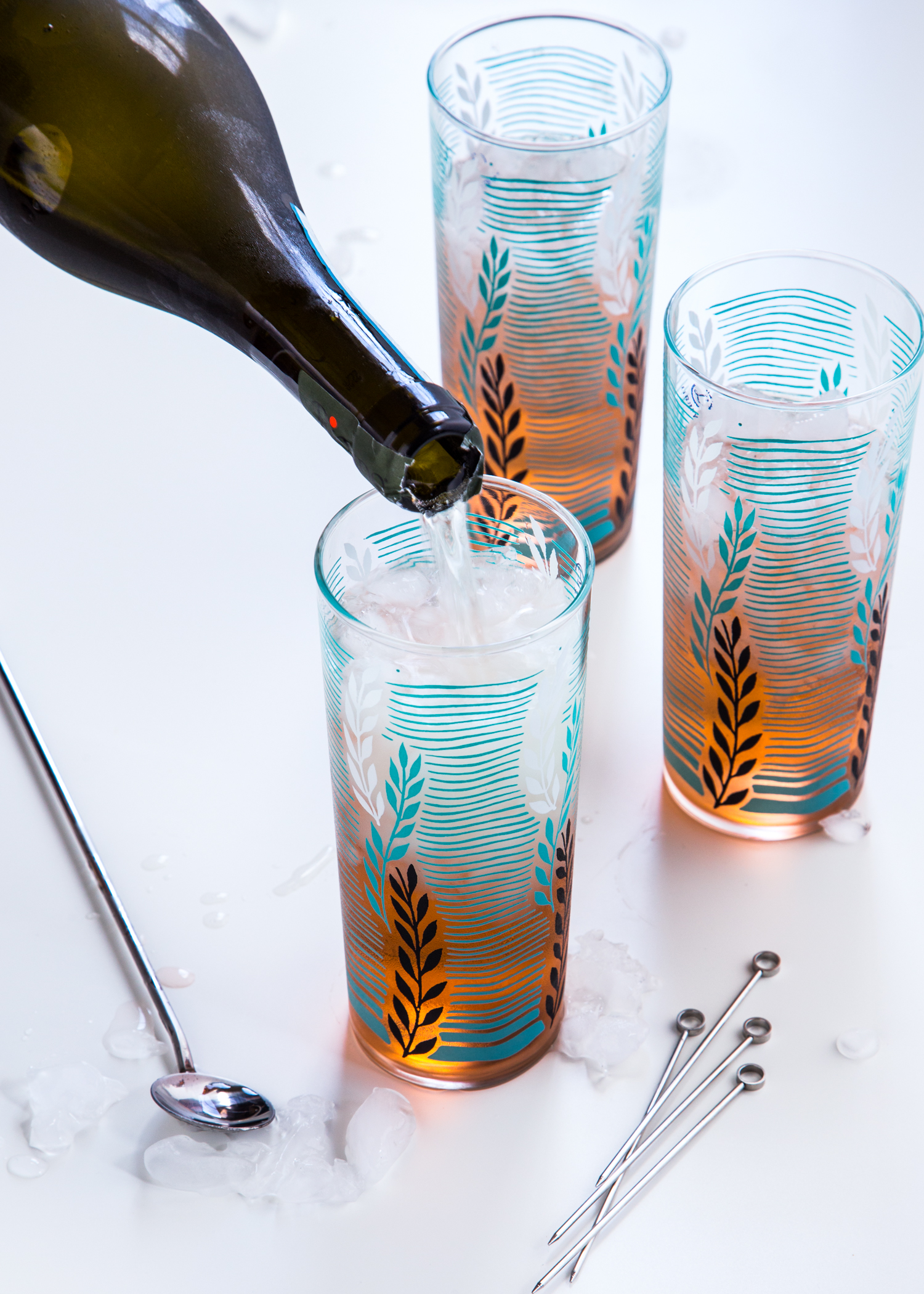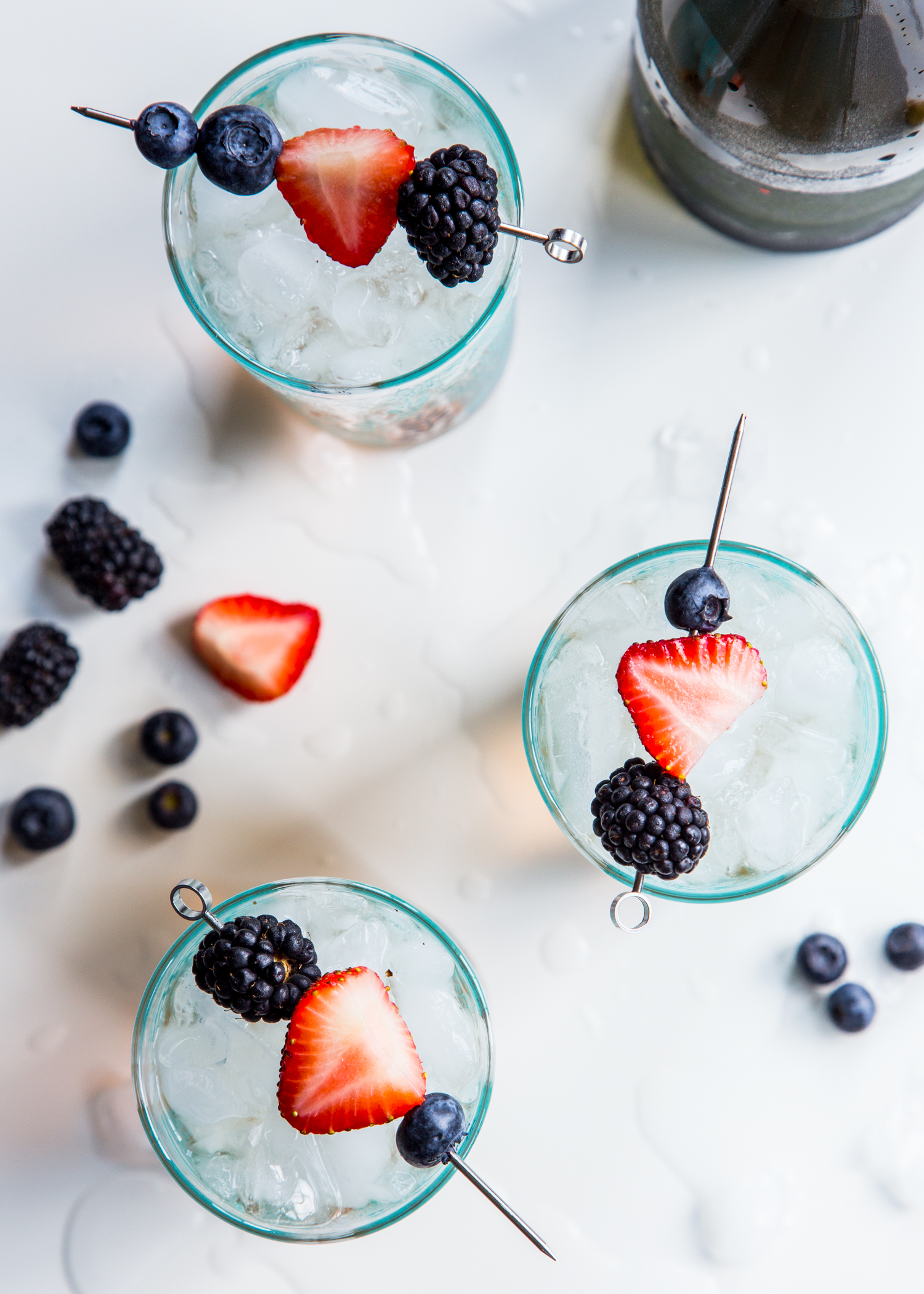 Once you have the shrub syrup ready in the fridge, you can pull together a Berry Shrub Spritzer in about 2 minutes, which makes them perfect for any day of the week. You guys, I am all about some bubbles no matter what the day and I have gotten in the habit of keeping a bottle of Riondo Prosecco in the fridge to make these spritzers or to sip on all by itself. It's a light and lovely sparkling wine that hits the spot on a hot summer night.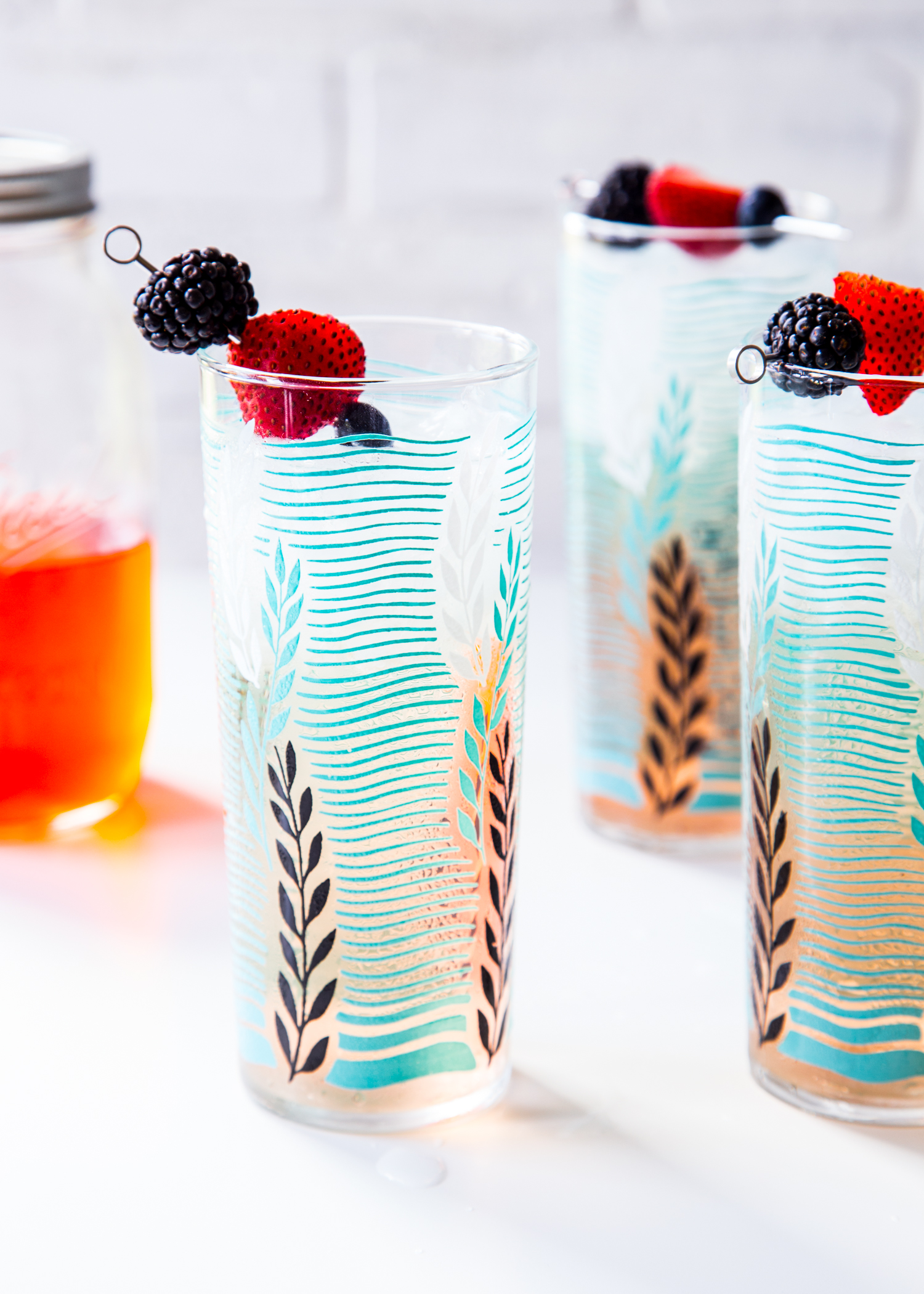 Happy Monday!
Berry Shrub Spritzer Recipe
Ingredients
Berry Shrub Syrup:
2 cups fresh berries (any combination of blueberries, raspberries, blackberries and sliced strawberries)
2 cups granulated sugar
2 cups apple cider vinegar
Berry Shrub Spritzer:
1/4 cup (4 ounces) Berry Shrub Syrup
8 ounces Riondo Prosecco
ice for serving
Directions
Berry Shrub Syrup:
Mix berries and sugar together in a bowl, cover with plastic wrap and refrigerate for 24 hours or up to 3 days, stirring occasionally. Mixture will become syrupy. Pour mixture through a fine mesh sieve and discard any fruit solids. Stir together reserved syrup with vinegar until well combined. Store shrub syrup in a clean mason jar in the refrigerator.
Berry Shrub Spritzer:
Pour 1/4 cup of shrub syrup in the bottom of a tall glass. Add ice and top with Riondo Prosecco. Stir to combine. Enjoy!