Cauliflower Tart Cherry Salad
This post, Cauliflower Tart Cherry Salad, is sponsored on behalf of the Cherry Marketing Institute. Thank you for supporting the brands and partners that I love and that help make Jelly Toast possible. All opinions are, as always, my own.
The school year is winding down and the days are getting longer. That extra bit of sunshine is a much needed balm on my soul this time of year. With the end of the year festivities, field trips, class picnics, and Kindergarten graduation (sob!) there are so many things to remember in the next couple of weeks that it is so easy to get bogged down. It's a good thing that grilling season is upon us because grilling can add so much fun and flavor to dinner.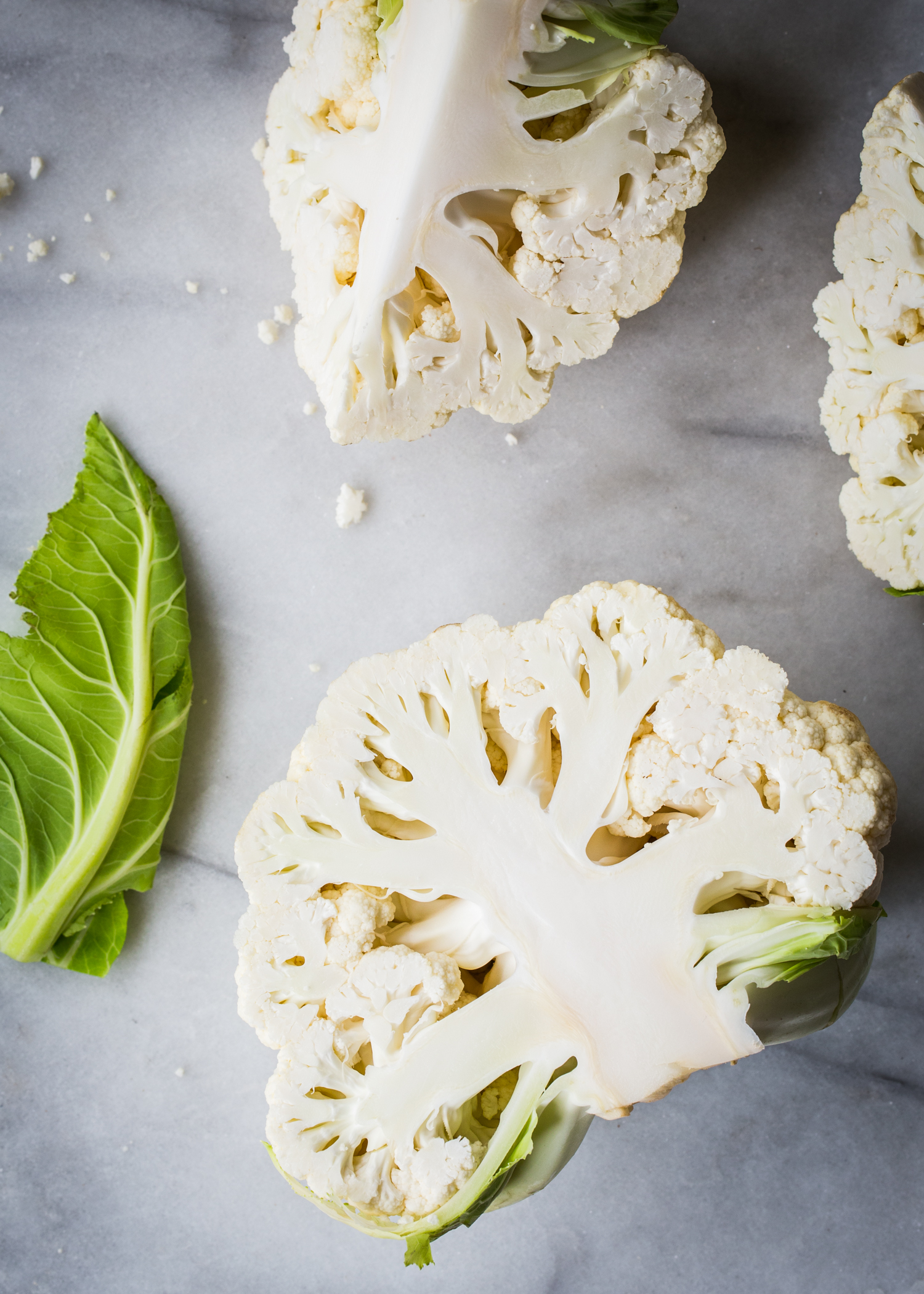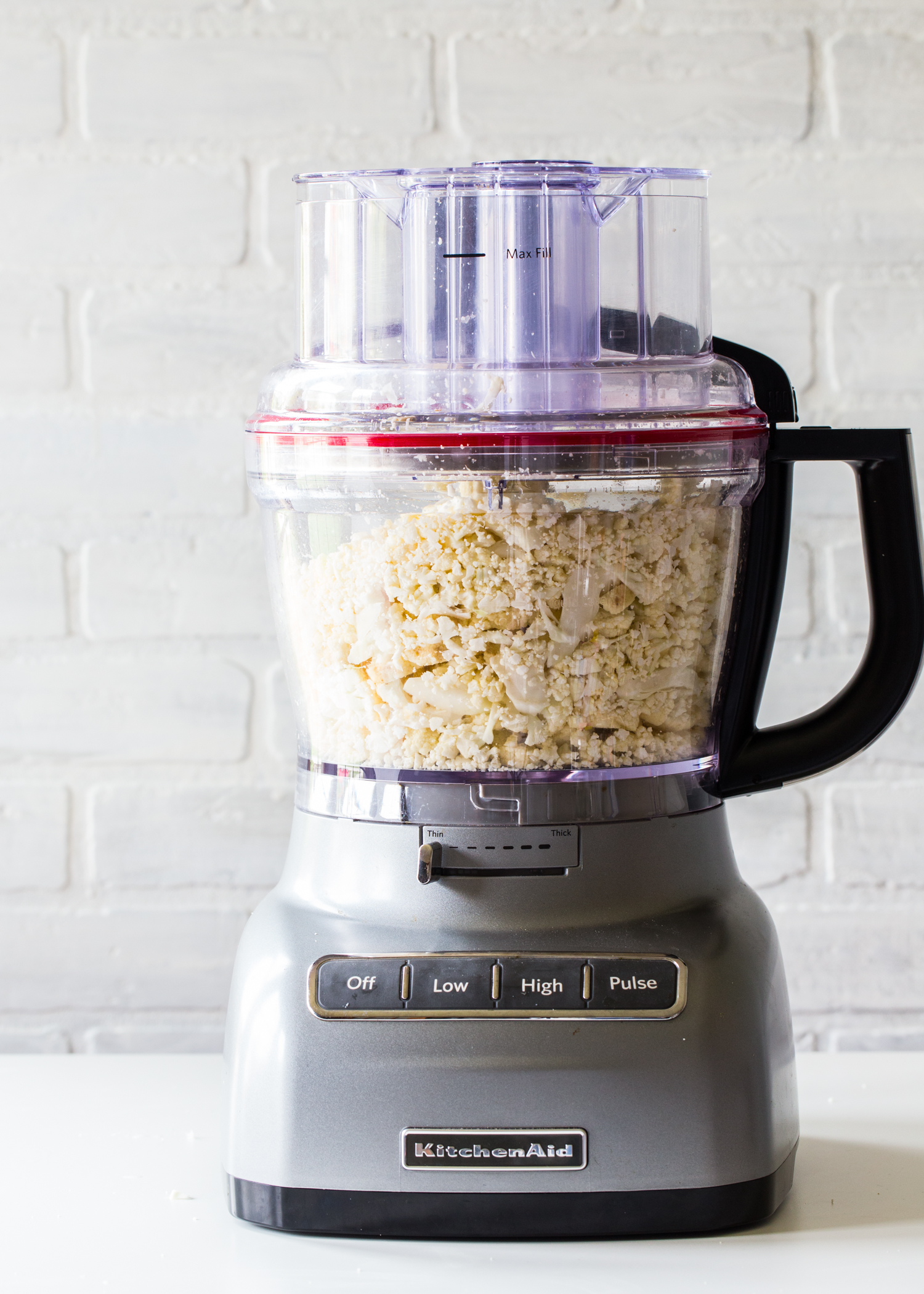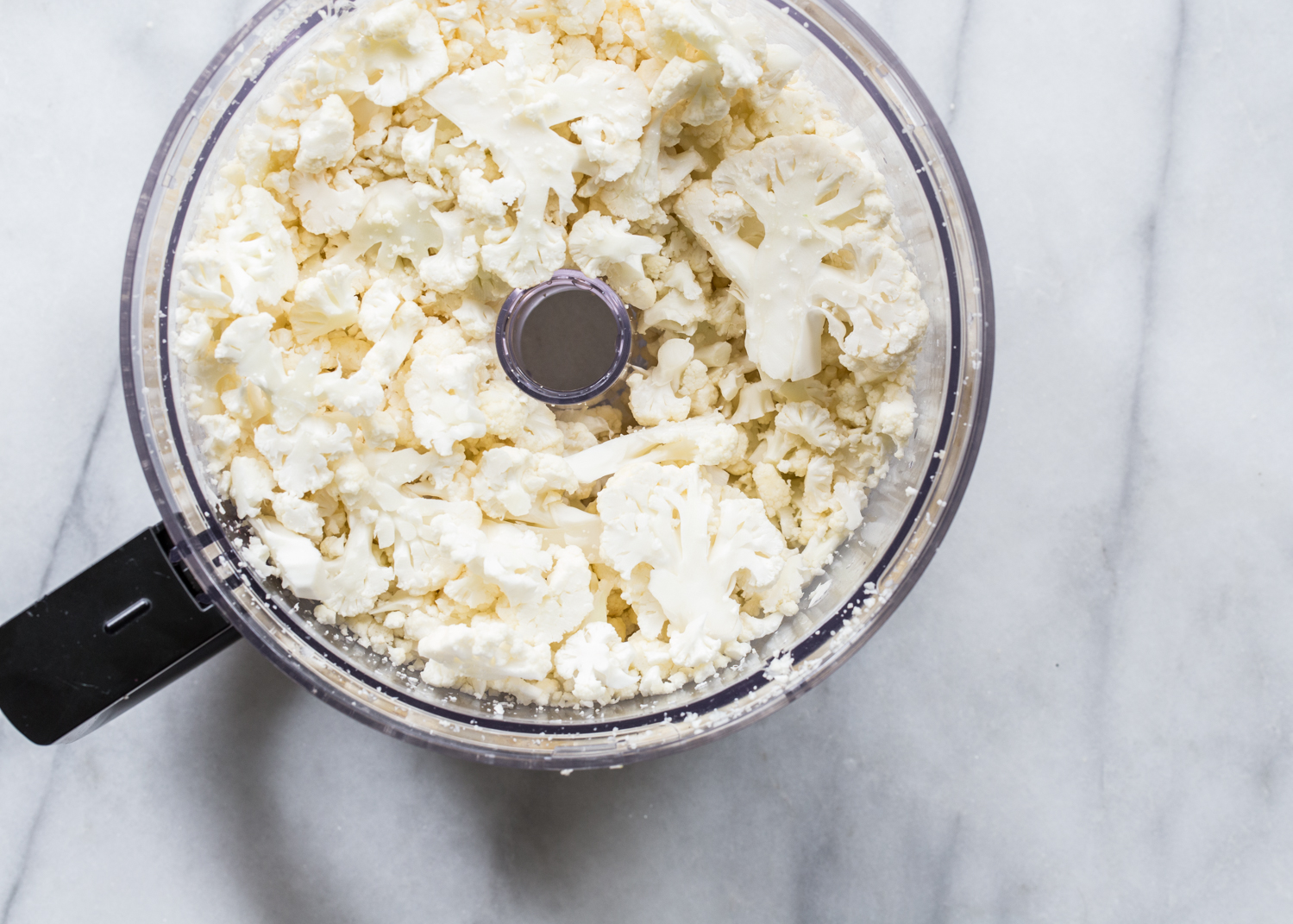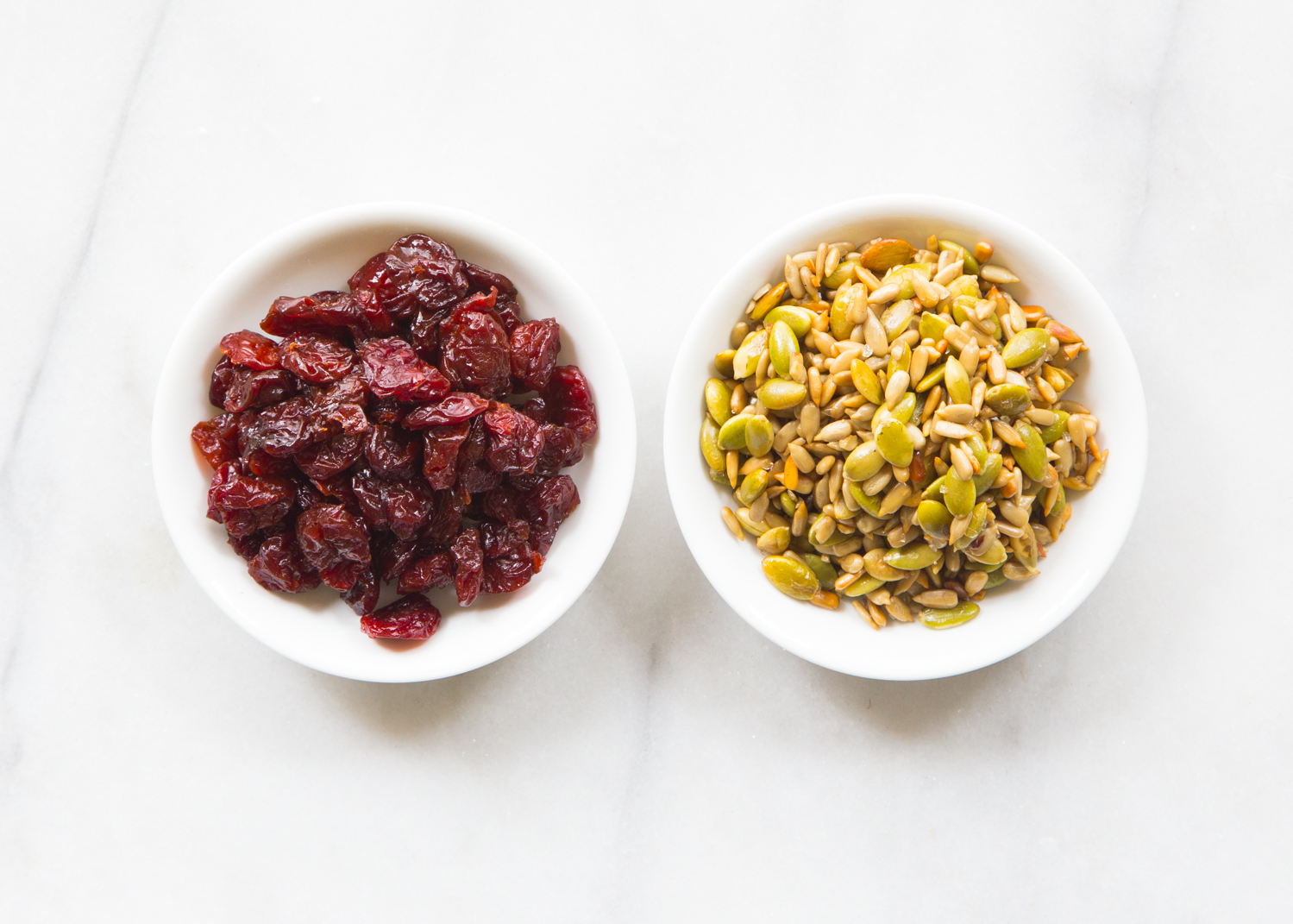 We are kicking off grilling season with our new patio project which is just about complete – woo hoo! I can hardly stand the excitement! Soon we will be grilling up a storm on the new patio while a fire crackles away in the fire pit. That's really all I want out of summer. Until then, I'm content with pushing the grill into the driveway when it's time to make dinner. Some burgers or chicken breasts can get thrown on the grill with a simple side dish whipped up inside the kitchen to round out our meal. That side dish is often some type of salad that is full of veggies and other such goodness.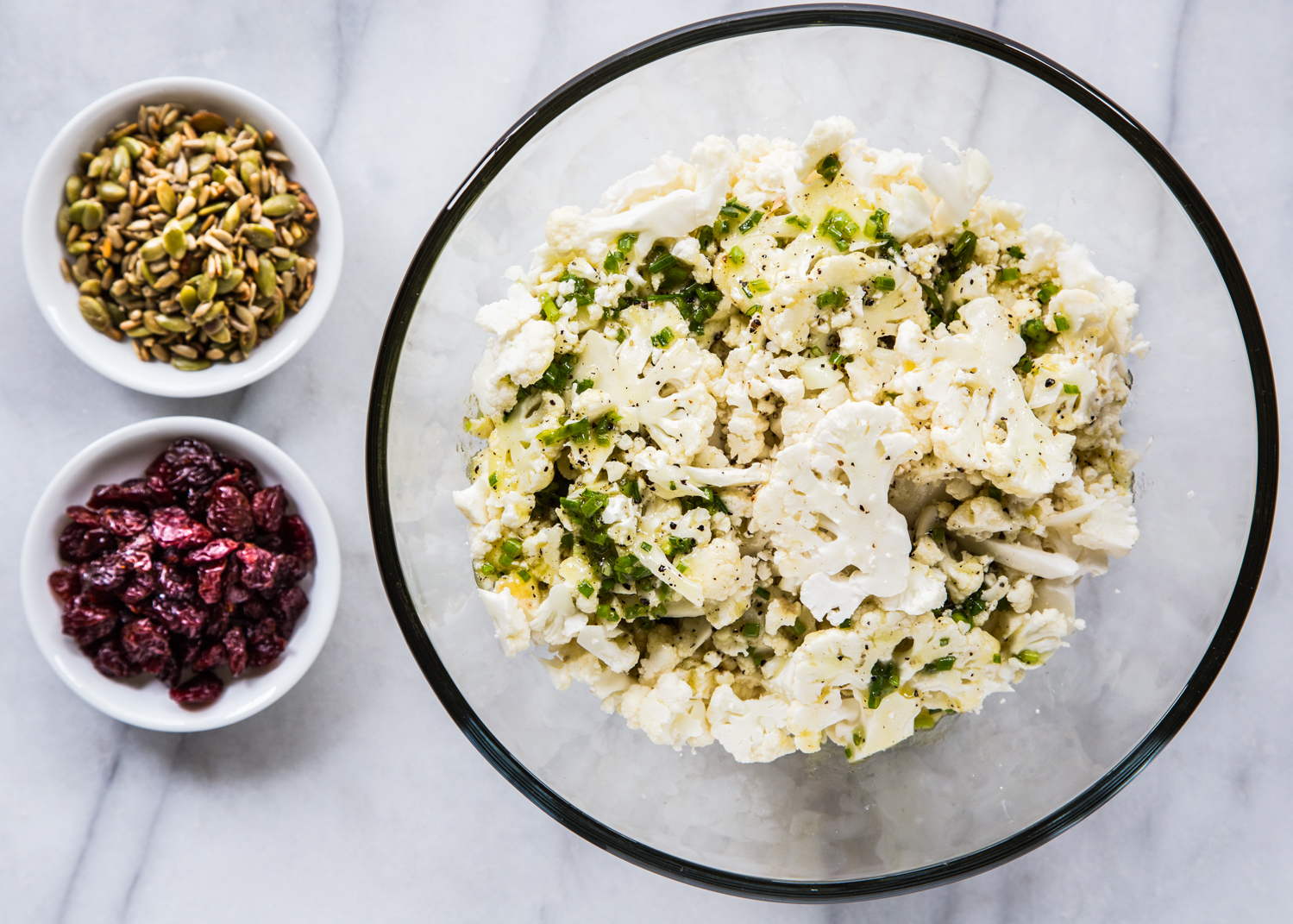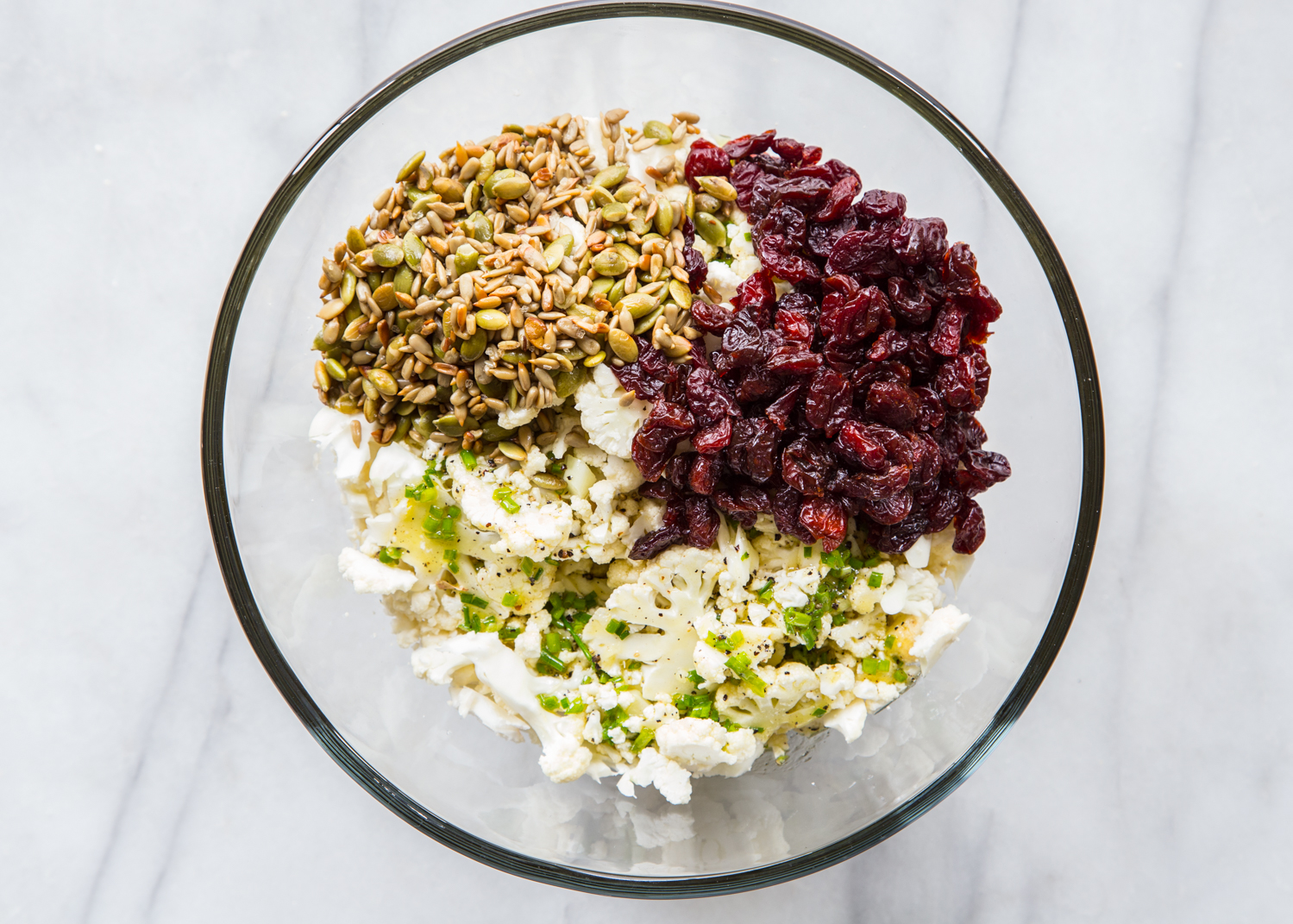 I love how the word 'salad' covers an enormous range of foods. From fruit salad, to pasta salad, to potato salad – there are just so many salads in the world, many of which don't involve lettuce. I do love a good lettuce salad, but sometimes I just want a salad packed full of vegetables, grains, salty bits, crunchy bites, or the occasional sweet nibble. When I don't rely on lettuce as the base of a salad, I'm forced to use some serious creativity to bring together flavors and textures that will pop off the plate. No BBQ or picnic that you go to this time of year will be complete without a few awesome salads, am I right?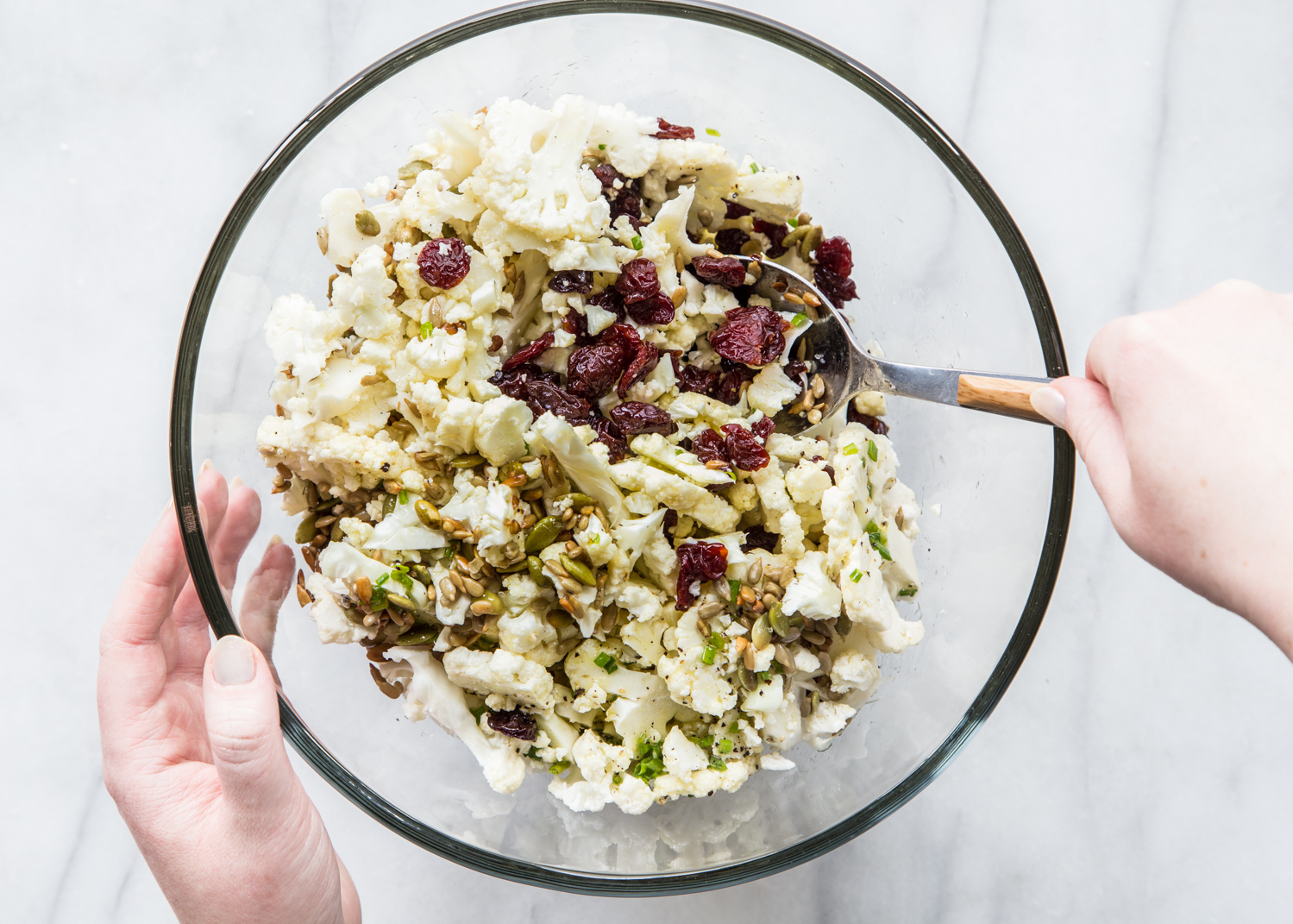 I have been playing around with a few different salads lately, making them again and again until I have them just right. This Cauliflower Tart Cherry Salad is one of my current favorites! Cauliflower is all the rage right now with folks making cauliflower rice and roasting cauliflower steaks for a great meatless main course. This cauliflower tart cherry salad takes shaved fresh cauliflower and tosses it with salty toasted pumpkin and sunflower seeds for a crunch and tangy dried Montmorency Tart Cherries for a burst of flavor. When I say burst, I mean burst! These little tart cherry super fruits hit your taste buds and make them absolutely sing! A simple white wine vinaigrette with honey and chives adds a zesty finish to this simple but incredible salad.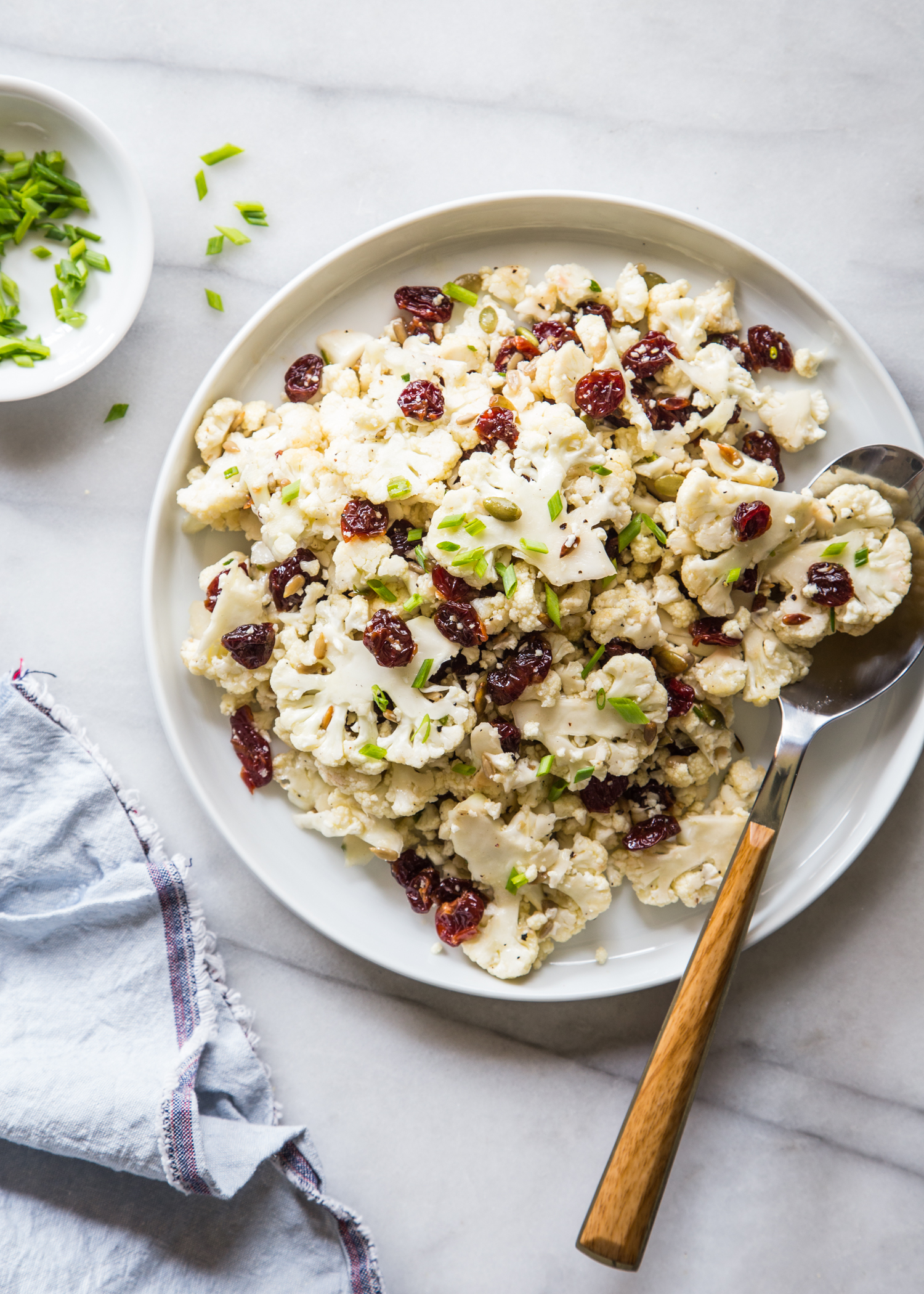 I have been making this Cauliflower Tart Cherry Salad for a few weeks now, ever since enjoying the amazing cauliflower, pistachio, and raisin salad at Adele's in Nashville. I loved the combination of salty crunch and dried fruit which is what inspired me to create my own version with Montmorency cherries, salty pumpkin and sunflower seeds, and a chive dressing.
This salad can be enjoyed right after it's made or even after a few hours when the dried tart cherries have had a chance to plump in the dressing. The combination of crunchy fresh cauliflower, salty seeds, and sweet tangy Montmorency tart cherries hits all of the flavors that I crave making me go back for seconds and thirds.  Pair this Cauliflower Tart Cherry Salad with grilled chicken, a burger, or all on its own for a hearty, but nutritious lunch.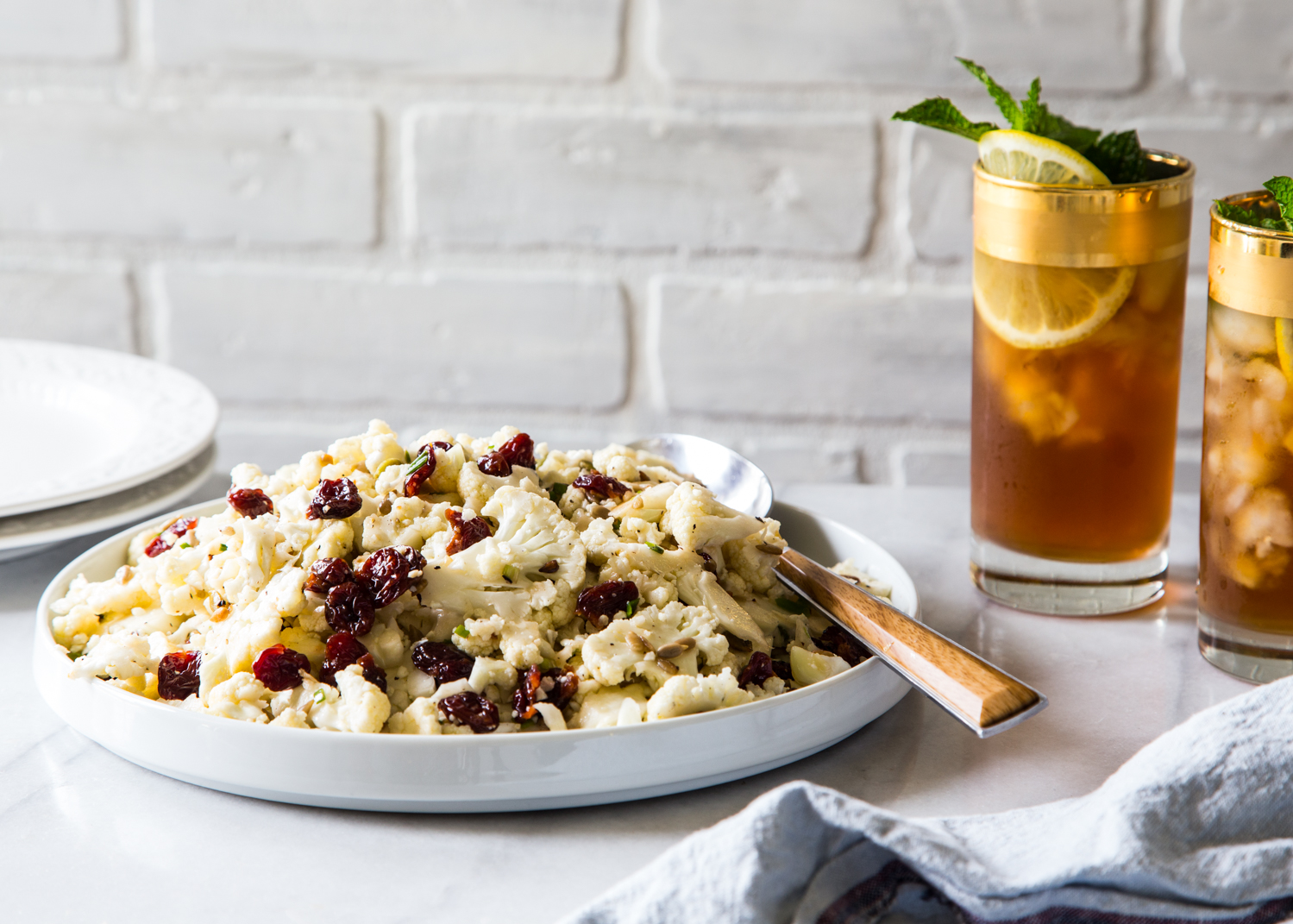 For more recipes and information on Montmorency Tart Cherries as well as their incredible health benefits, visit ChooseCherries.com.
Happy Thursday!
Cauliflower Tart Cherry Salad
Yield: 6-8 servings
Prep Time: 15 minutes
Cook Time: 5 minutes
Total Time: 20 minutes
Ingredients
1/2 cup raw sunflower or pumpkin seeds, shells removed (can use a combination of both if preferred)
1 teaspoon extra virgin olive oil
1/2 teaspoon kosher salt
1 large head cauliflower, stems and leaves removed
1 1/2 cups dried Montmorency Tart Cherries
Chive Vinaigrette
1/3 cup white wine vinegar
1/3 cup extra virgin olive oil
2 Tablespoons chopped chives
1 1/2 Tablespoon honey
Kosher salt and pepper to taste
Directions
Add seeds to a small skillet with olive oil and salt. Place over a medium low heat, stirring occasionally until toasted and fragrant; about 5 minutes. Remove from heat and let cool.
Cut cauliflower in quarters removing the tough stems and leaves. Using a food processor fit with a slicing blade, a mandolin slicer, or a sharp chef's knife, thinly shave the cauliflower. Place cauliflower in a large bowl. Add toasted seeds and dried Montmorency tart cherries and toss to combine.
In a small jar with a lid, combine dressing ingredients (white wine vinegar, olive oil, chopped chives, honey, salt, and pepper). Screw on lid and shake until well combined. Pour over salad and stir to evenly coat cauliflower. Taste and adjust salt for seasoning.
Enjoy!