Chocolate Coconut M&M Brand Macaroons

This post, Chocolate Coconut M&M Brand Macaroons, is sponsored on behalf of Kroger. All opinions are, as always my own. Thank you for supporting the brands that I love and that help make Jelly Toast possible.
I get bit by the baking bug at certain times of the year. My oven goes part-time in the spring, then completely dormant in the summer. Come fall, my interest in baking starts to awaken again, and come Christmas, I'm baking nonstop. I become a baking fanatic. Cookies are my baked good of choice and my love of baking Christmas cookies dates back to my childhood – as many of you can probably relate to.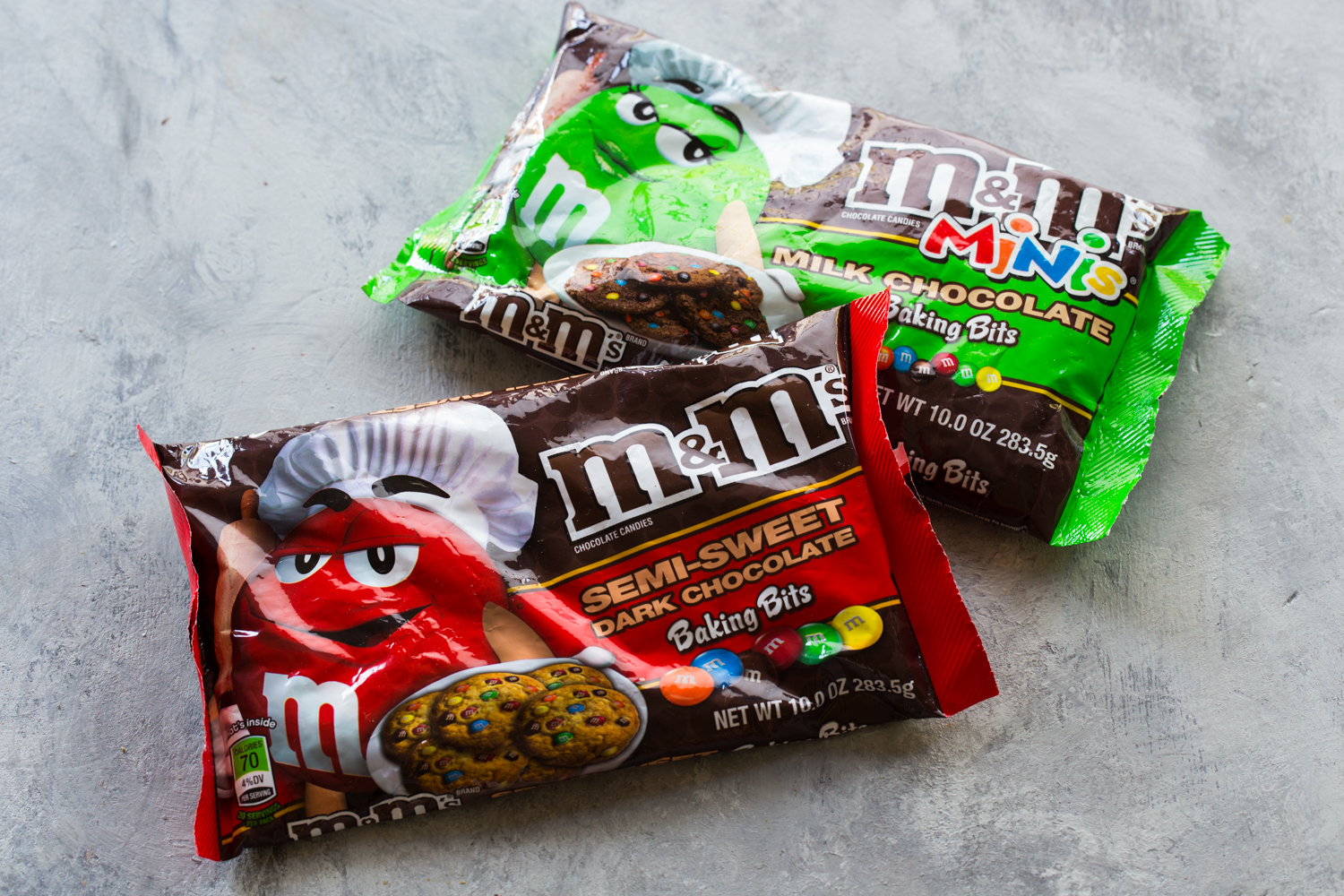 My mom had her standbys when it came to Christmas cookies: butter cookies that my siblings and I got to decorate with mounds of sprinkles, galaxy cookies filled with cherries and chocolate, and Tom Thumb bars packed with coconut and nuts. Those are the cookies I think of when I remember my mom's Christmas baking. They all still top the list of my favorites to this day.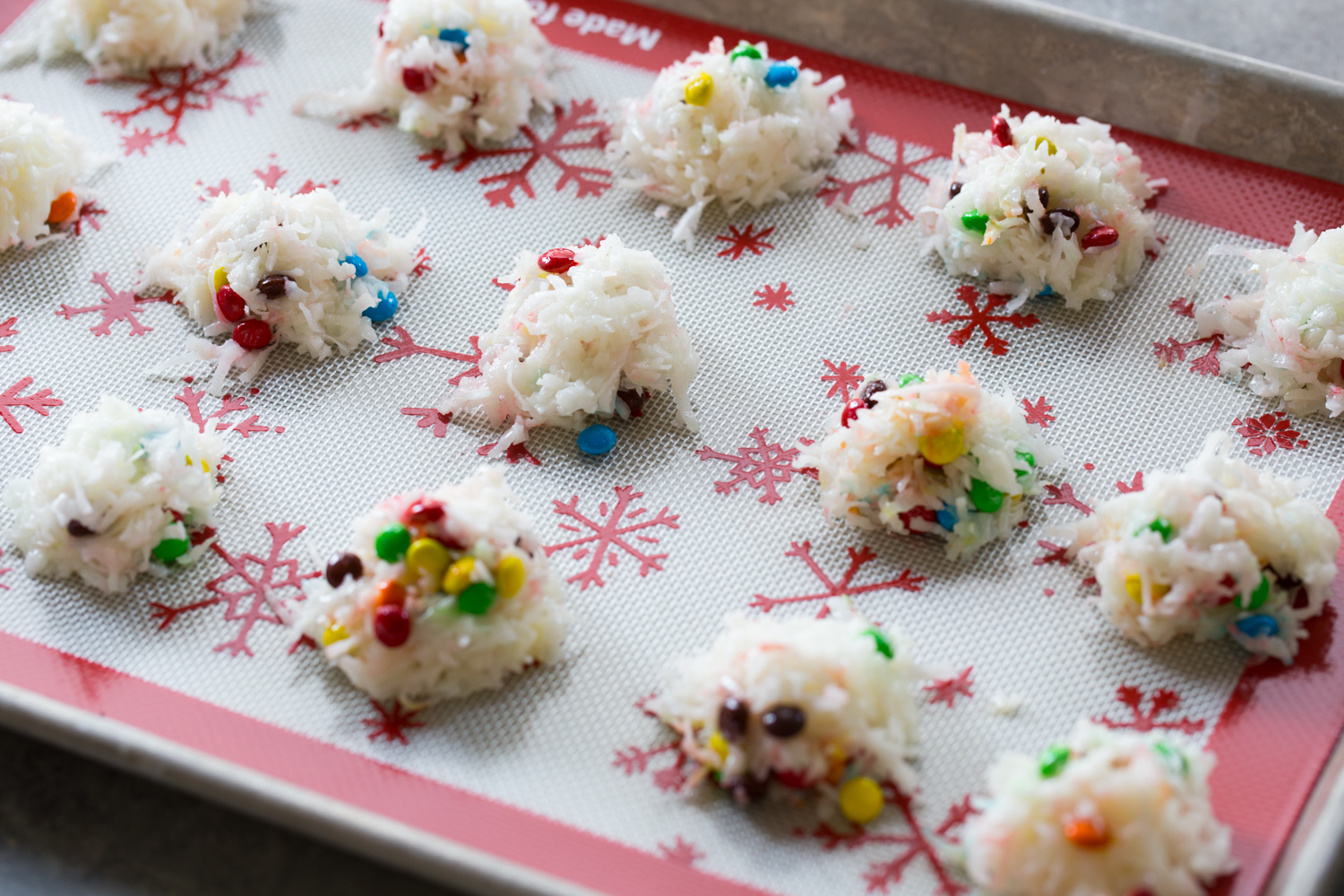 Now that I'm doing much of my own baking at Christmas, I like to try a few new recipes every year or play with an existing recipe to see what I can come up with. The ladies in my family always get together for a cookie swap party, even if we don't have the opportunity to bake together, so it's nice to bake a variety and then trade. We can all experience a bit of everything.
This year I'm playing around with one of my favorite cookies of all time: coconut macaroons. These Chocolate Coconut M&M's® Brand Macaroons are a twist on the regular Chocolate-Dipped Coconut Macaroons I've been making for years. My dad used to bring us giant, softball-sized coconut macaroons from a bakery in Ann Arbor when we were little. They were huge, soft, sweet and dipped in chocolate – as if there was any another way to enjoy them!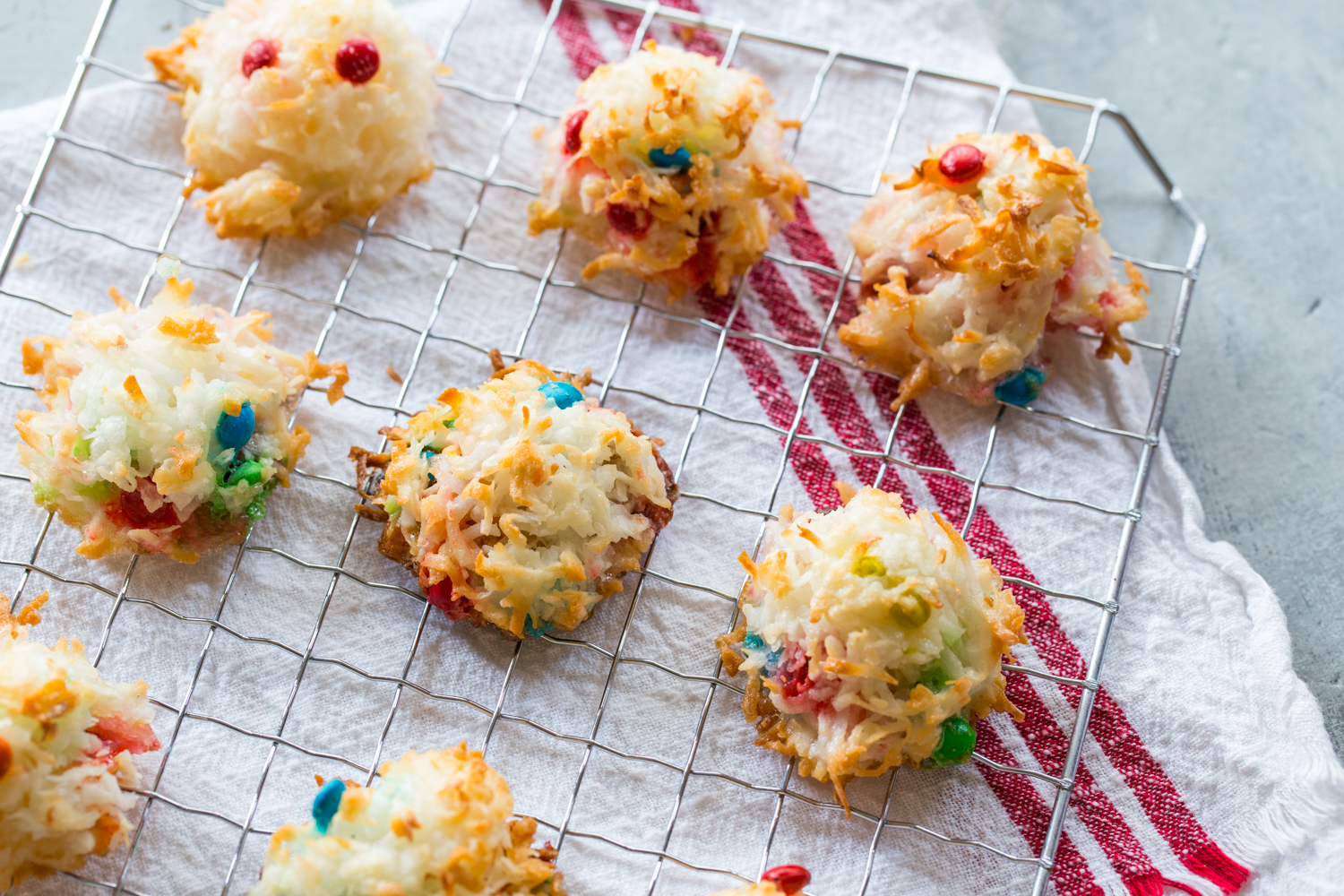 Instead of dipping the cookie in chocolate, I folded in a handful of M&M's® Brand Baking Bits Minis in this new twist on my favorite coconut cookie. The Baking Bits not only added some much needed color – this is Christmas baking time, after all – but they take care of the chocolate component of the cookie as well. All in one step! There's no need to melt chocolate for dipping. Just stir all the ingredients together and scoop, then bake. Done. These cookies are incredibly tender and lovely and they'll surely dress up any cookie platter this season.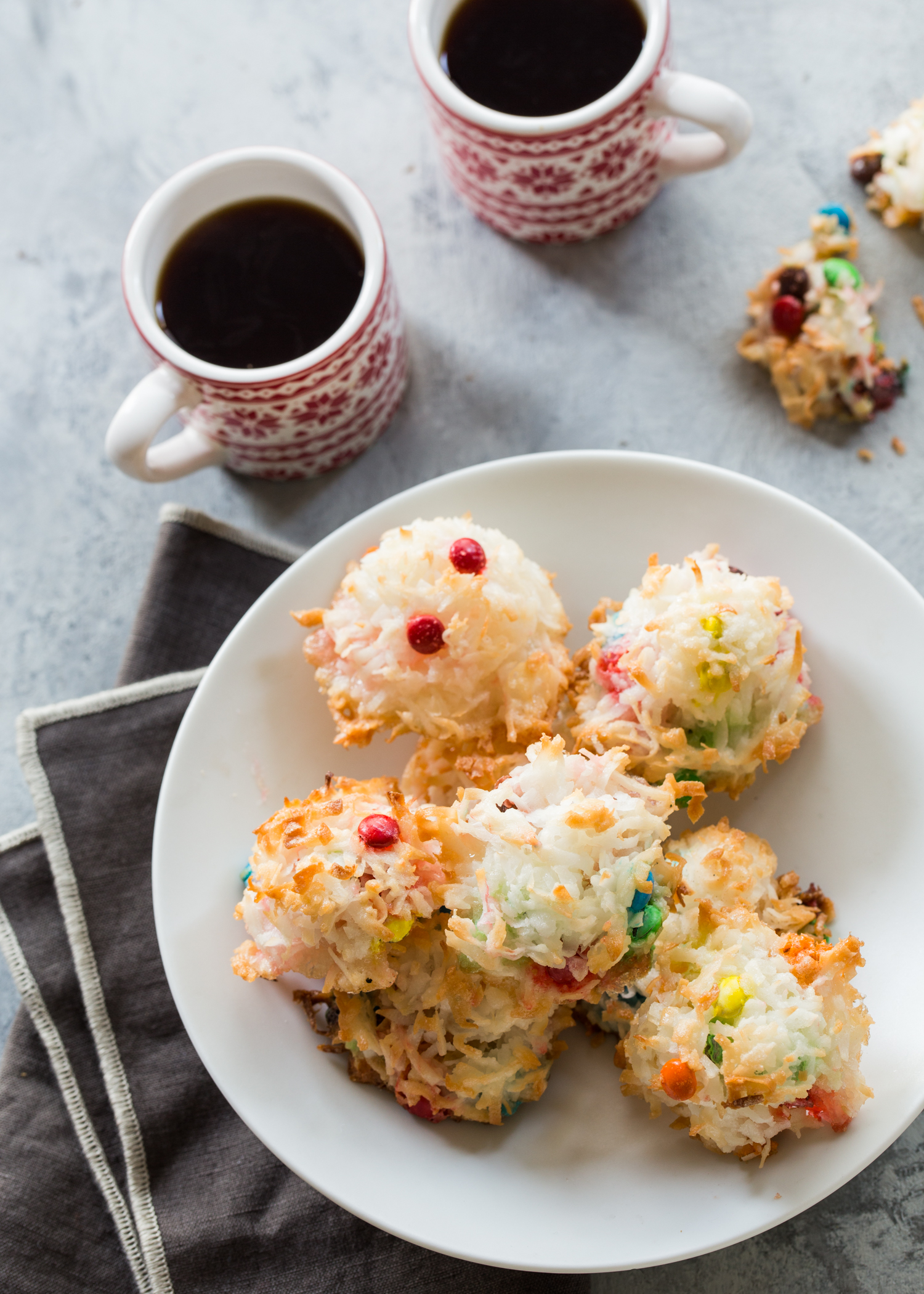 Happy Monday!
Chocolate Coconut M&M Macaroons Recipe
Yield: 30 cookies
Prep Time: 10
Cook Time: 22
Total Time: 32 minutes
Ingredients
3 large egg whites
⅓ cup sugar
1 package (14 oz.) sweetened flake coconut
½ cup M&M's® Brand Baking Bits Minis
Directions
Preheat the oven to 350° F. Line 2 baking sheets with parchment paper or nonstick baking liners. Position the oven racks at the top and lower third of the oven.
Stir together the egg whites, sugar and coconut in a large bowl until the coconut is evenly moistened. Gently fold in the Baking Bits until they're just incorporated.
Scoop the coconut mixture onto the prepared baking sheets by the tablespoon. Bake for 20-22 minutes or until the coconut is golden brown and the cookies hold together. Allow the cookies to cool before removing them from the baking