Crab Toast with Cream Cheese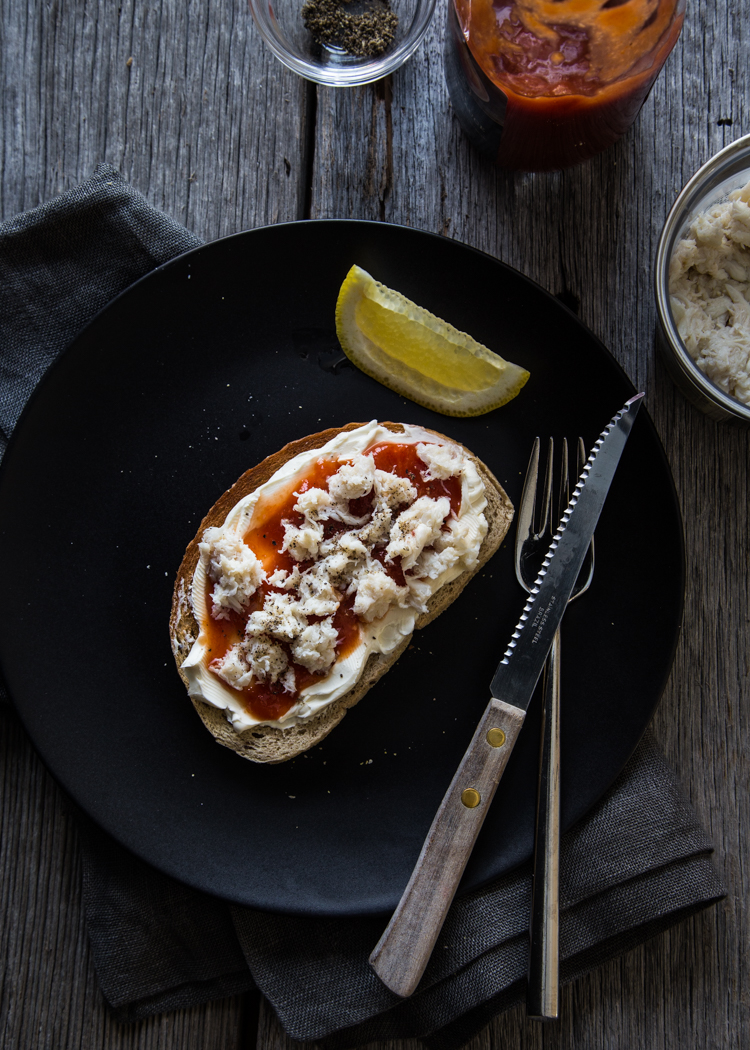 Just a few weeks ago, I was lamenting our lack of snow. Sure, we've gotten a few snowfalls here and there the last few months, but nothing significant. Nothing like the polar vortex of last winter. Nothing that made snow man building or sledding possible. That is, until this weekend.
I was like a kid in the candy store on Sunday when the snow started falling. It was gorgeous. White, fluffy and sparkling and it finally started to feel like winter. The pretty backdrop made for a great night to stay in, eat some snacks and watch some exciting football.
Did I mention the snacks?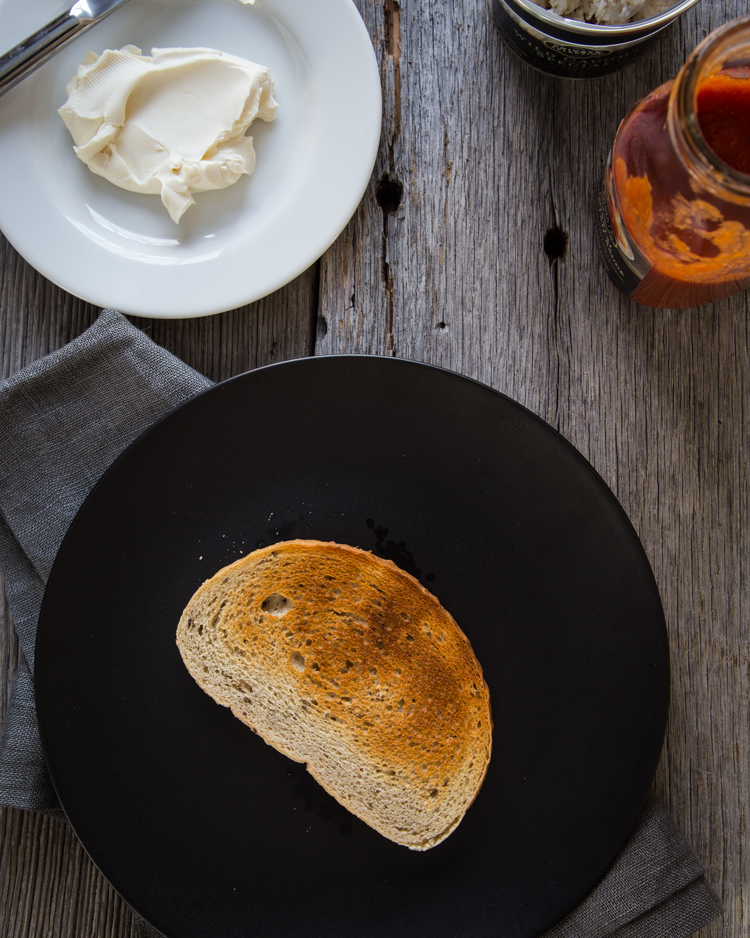 For the snacks, we ended up going simple and classic. Wings, celery and carrot sticks with homemade blue cheese dip and some quick and easy crab dip. You know the stuff: you spread cream cheese on a platter and top it with spicy cocktail sauce and crab meat? I have fond memories of this dip from my childhood and hadn't made it in years. Well, yesterday – on our second day of being snowed in – I was looking around the fridge for some lunch ingredients and realized that the leftover crab dip ingredients would make a killer toast recipe.
I toasted a piece of my favorite Chicago rye bread and spread a generous amount of cream cheese on top. A bit of cocktail sauce, crab meat, and pepper finished off the toast and made me a pretty satisfying little lunch. Don't have leftover crab? Chop up a few leftover shrimp from your shrimp cocktail in place of the crab. Boom. Shrimp toast.
I love versatile toast combinations, don't you?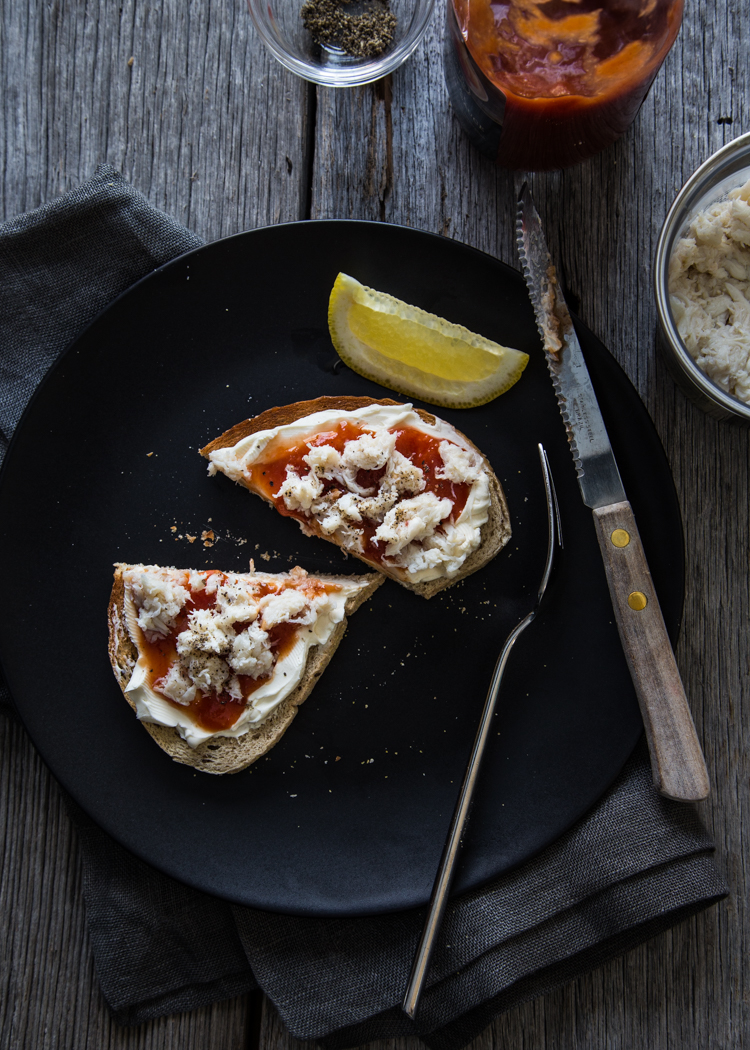 Happy Tuesday!
~ Emily
Crab Toast with Cream Cheese Recipe
Ingredients
1 piece rye bread, toasted
2 tablespoons cream cheese
1 tablespoon cocktail sauce
2 tablespoons crab meat, shells removed
pepper to taste
Directions
Spread rye bread with cream cheese. Top with cocktail sauce and crab and season with pepper to taste.