cranberry orange trifle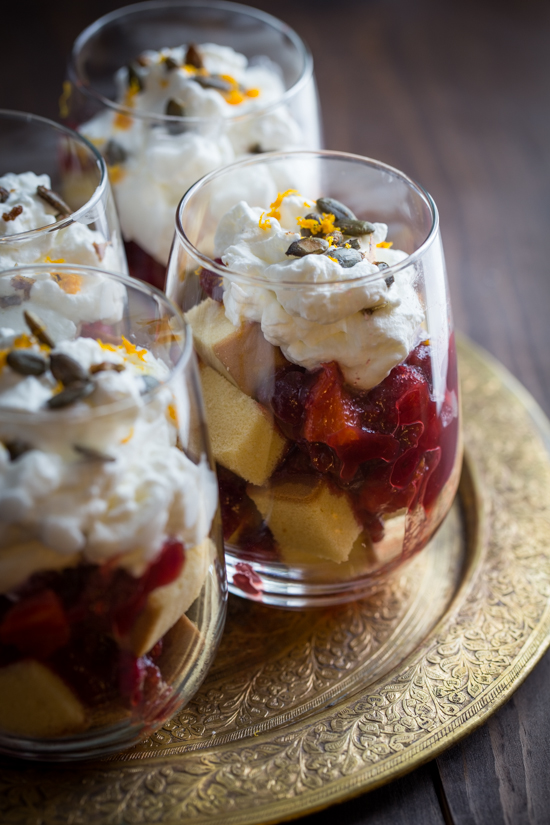 November keeps clipping along and with it we get closer and closer the big Thanksgiving feast. Last year on Jelly Toast, I shared all of my ultimate Thanksgiving recipes. From my Roasted Turkey Breast with Bacon and Herbs to my Roasted Garlic Mashed Potatoes, I was all about my Thanksgiving standbys.
This year, I'm mixing things up a bit by sharing my twists on classic Thanksgiving recipes, starting with my simple, yet elegant Cranberry Orange Trifle.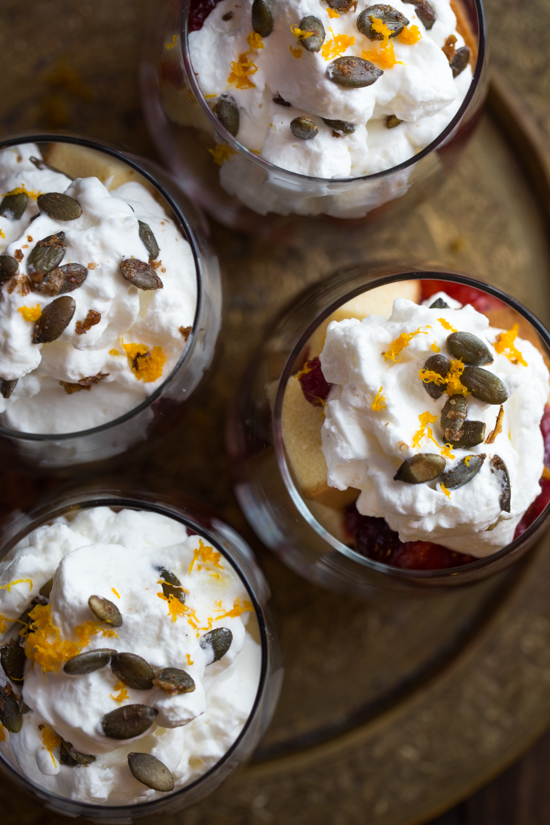 These Cranberry Orange Trifles are both easy and elegant. A quick cranberry orange compote is layered on top of sweet (store-bought) poundcake and finished with sweetened whipped cream and a few of my Maple Roasted Pumpkin Seeds for a sweet crunch.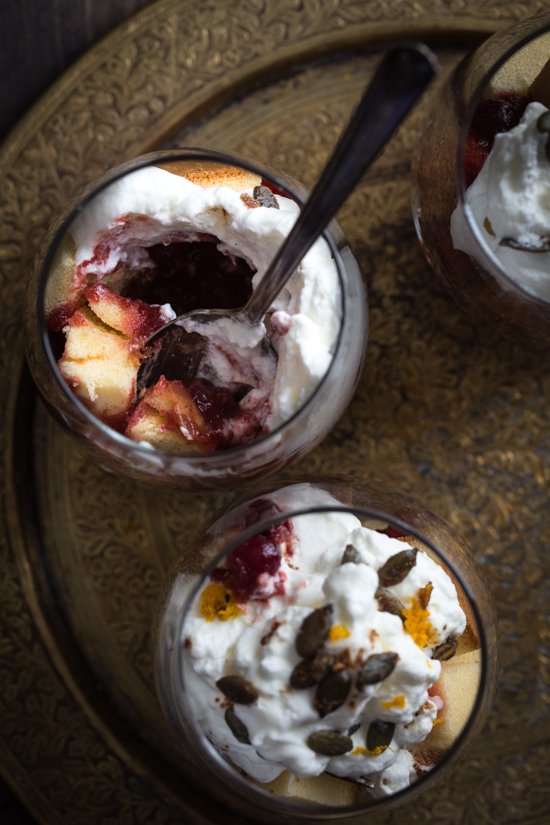 I have plans for more twists on Thanksgiving classics coming up in the next couple of weeks. For quick access to all of my Thanksgiving recipes, take a peak at my all new fancy, shmancy Thanksgiving Recipe button over in the side bar —–>
It's a collection of my very favorite Thanksgiving recipes and the collection is growing all month long.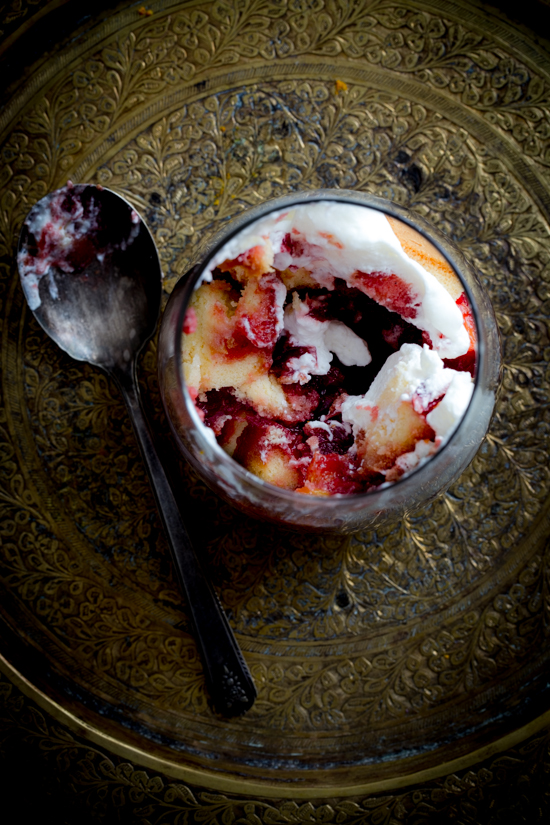 I'm getting all excited for Thanksgiving and have been pinning my little heart out on my Thanksgiving board. If you have a favorite Thanksgiving board, leave a link in the comments and I'll be sure to check it out! Let's be honest, I could stare at pretty tables covered in pumpkins and pressed linen all day long. Not to mention the endless amounts of turkey and potatoes.
Ugh….I love me some Thanksgiving food.
Be sure to head over to My Baking Addiction for my complete Cranberry Orange Trifle recipe.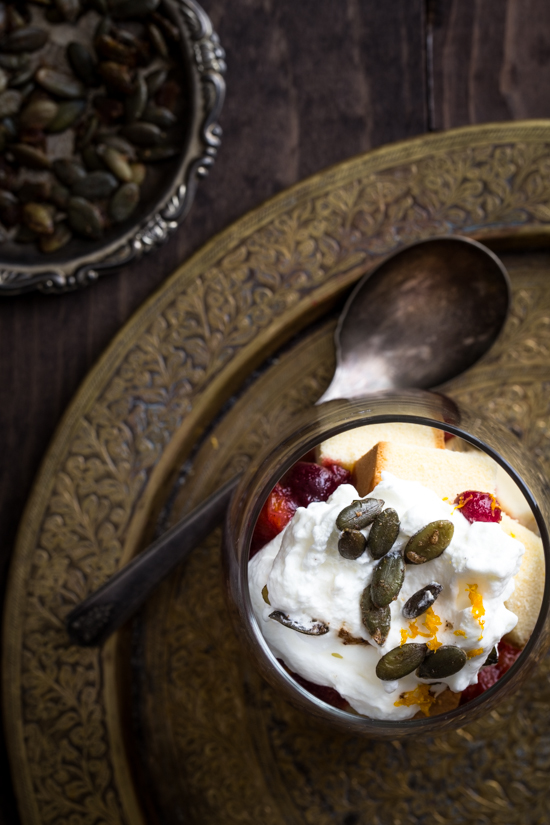 Happy Thursday!