cream soda rum float
When it's Friday and you need a simple and sweet cocktail, look no further than this 3 ingredient Cream Soda Rum Float. Plus, it doubles as a dessert – win win.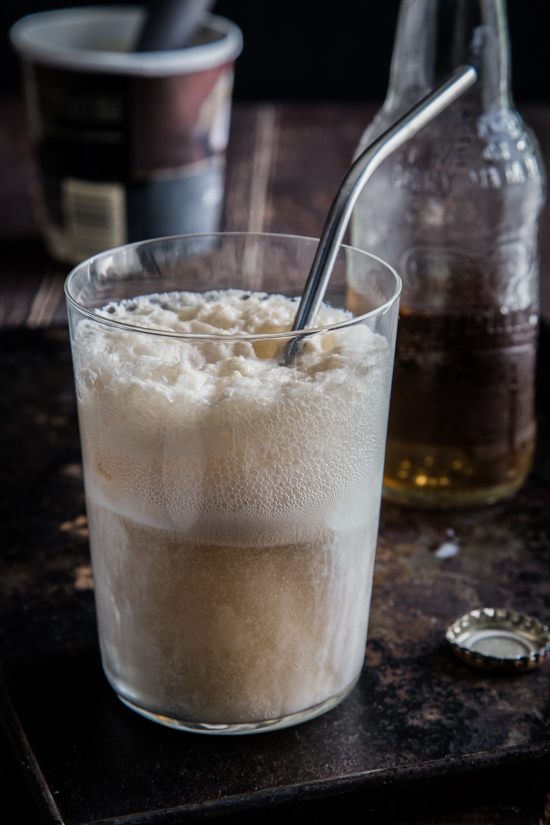 Ok – I'm going to level with you. This is been a loooong week. Super long and insanely busy and frankly, judging by my google calendar, there is not a letup in the near future. Not that I'm complaining, I get to do what I love doing which is hang out with my kiddos and play with food and my camera all day. Not a bad gig.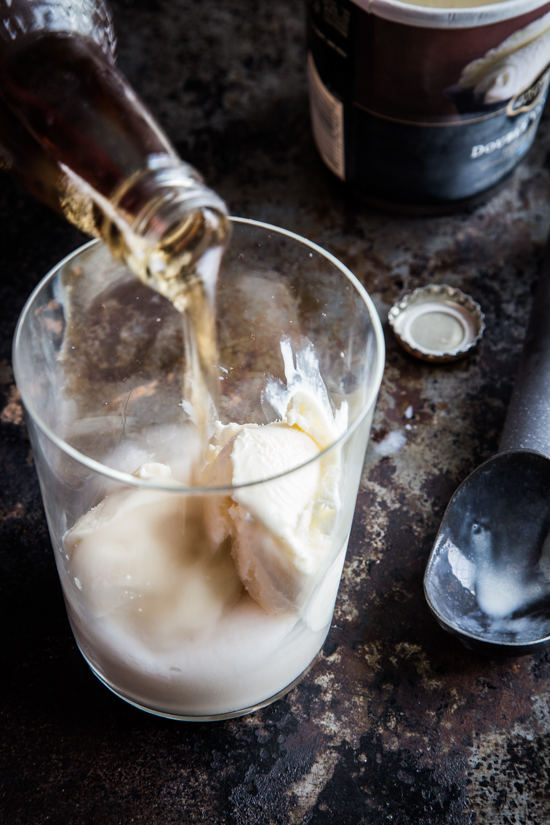 It's in light of this crazy schedule that it dawned on me: share the quick and crazy cocktails that we throw together on nights where we are in the mood for a little cocktail, but honestly just want something simple and delicious. Enter Cream Soda Rum Floats.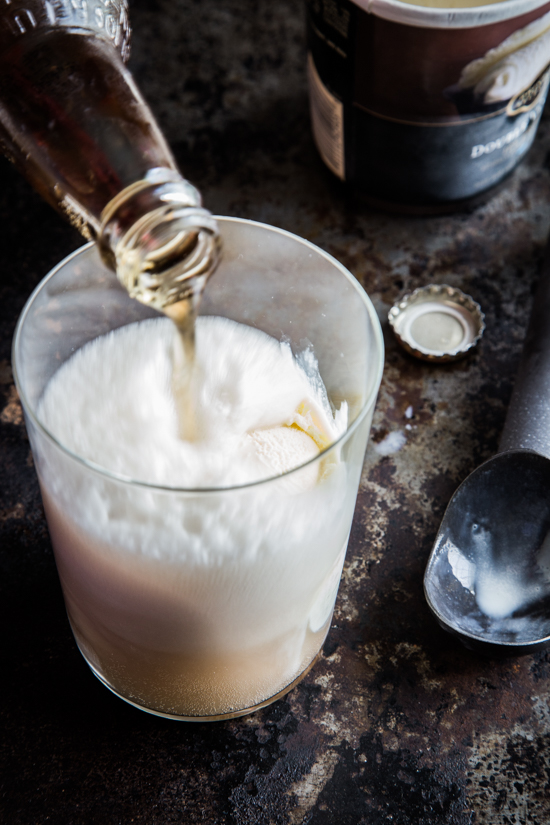 Oh yes, these boozy ice cream floats will float your boat. That was terrible, I apologize. I warned you it was a long week. There is nothing better after a long week than something sweet, fizzy and a bit boozy. It's like dessert and a cocktail all in one. It's a time saver, really. If you've never spiked an ice cream float, you need to do it now. Tonight.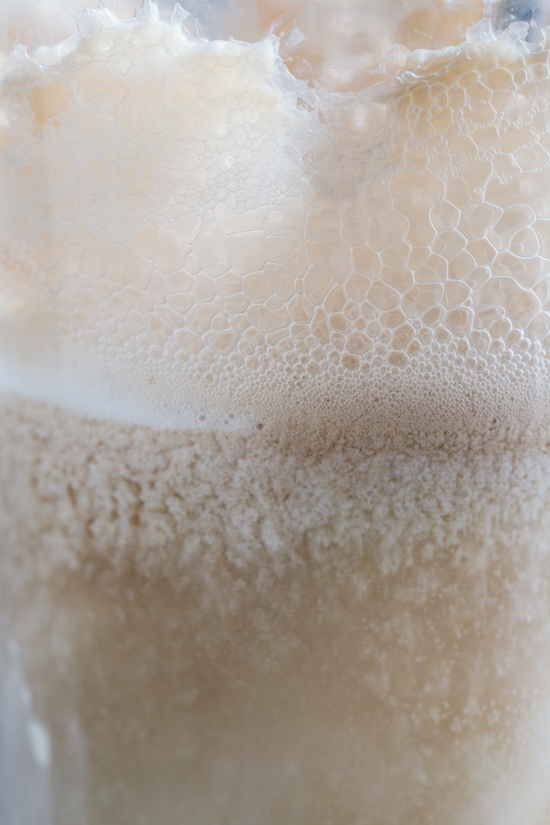 Obviously this is highly, highly adaptable, although I'm a total cream soda girl. Use your favorite soda, your favorite ice cream and play around with your alcohol of choice. The spiced rum works fabulously with the sweet cream soda.
So, join me tonight in this simple indulgence and pretty much the best way I can think of to kick off the weekend.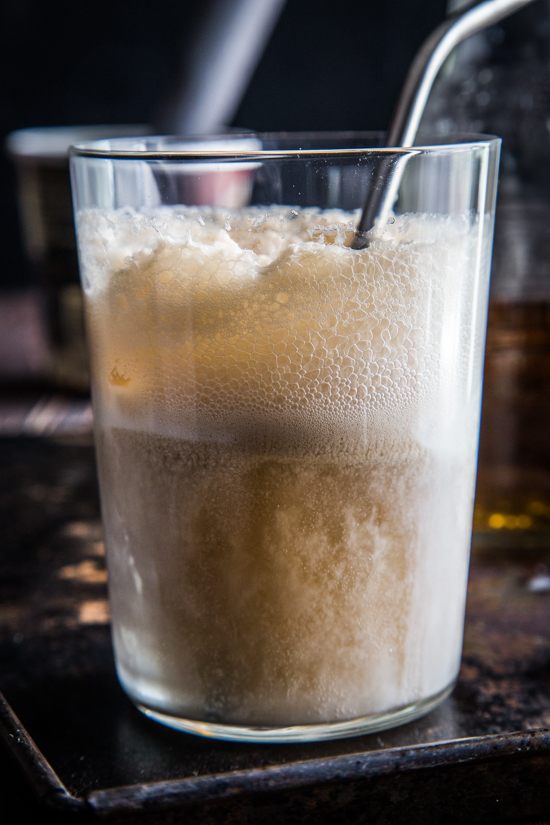 Happy Friday!
cream soda rum float recipe
Yield: 1 float cocktail
Prep Time: 5 minutes
Ingredients
2 scoops vanilla ice cream
1 1/2 ounces spiced rum (I used Captain Morgan original)
1 bottle cream soda, chilled
Directions
Place ice cream in a tall glass. Top with rum and cream soda. Stir and enjoy!
August 15th, 2014