doughnut monte cristo sliders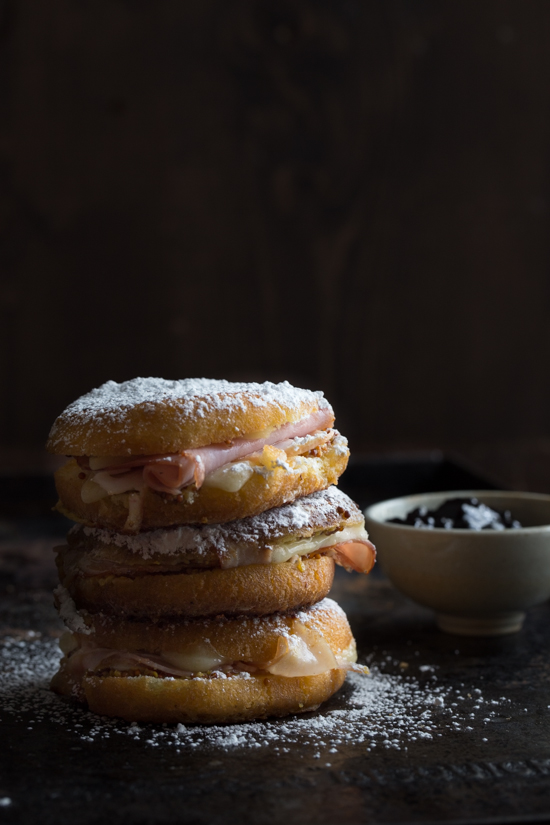 It's bittersweet that Doughnut Week is almost at an end. Today marks the last official day of this week celebrating the doughnut (or donut, if you prefer). I want to go out with a bang and give you a recipe that may seem a bit over the top, but in reality it makes perfect, delicious sense. Let me introduce you to my Doughnut Monte Cristo Sliders.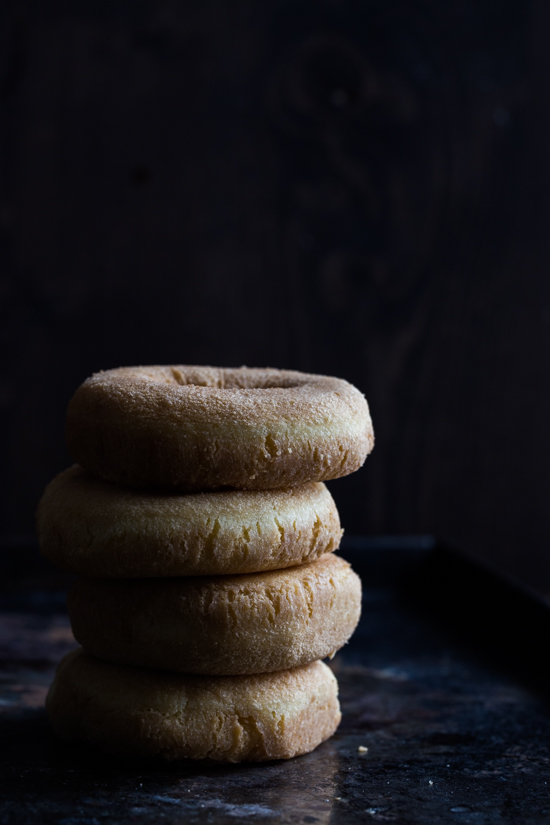 It's true. This is the second doughnut sandwich that I've shared here on Jelly Toast, the first being my Maple Pork Donuts Sliders, and  I'm tempted to tell you that it is most likely the last. But I would never dare say something with such finality to only have to revoke those words in a few months when I share a doughnut BLT, or something. I can be a bit of a wildcard like that.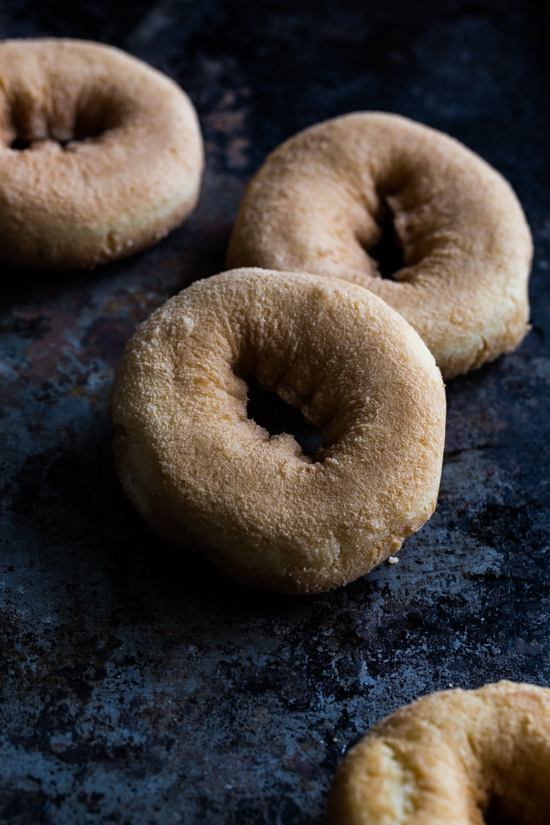 Anyway, back to the sandwich at hand, the Monte Cristo. There's a restaurant here in town that serves a totally killer Monte Cristo. This sandwich is fairly insane and oh, so wrong that it's right. It starts as a huge ham, turkey and cheese sandwich on some type of light and fluffy bread. This bread is most definitely made from refined white flour, because nothing made with whole wheat could taste like this. I'm not knocking wheat bread, but you know what I'm saying.
It's then, I can only assume, that it's battered and deep fried, and dusted with an obscene amount of powdered sugar that it comes to resemble the most fabulous funnel cake you've ever seen. A funnel cake stuffed with ham, turkey and cheese. Sounds weird, but oh…my..gooosh…
Then they smother it with jam. That may be my favorite part. Either that or the cheese. Or the powdered sugar.
It's like Sophie's Choice.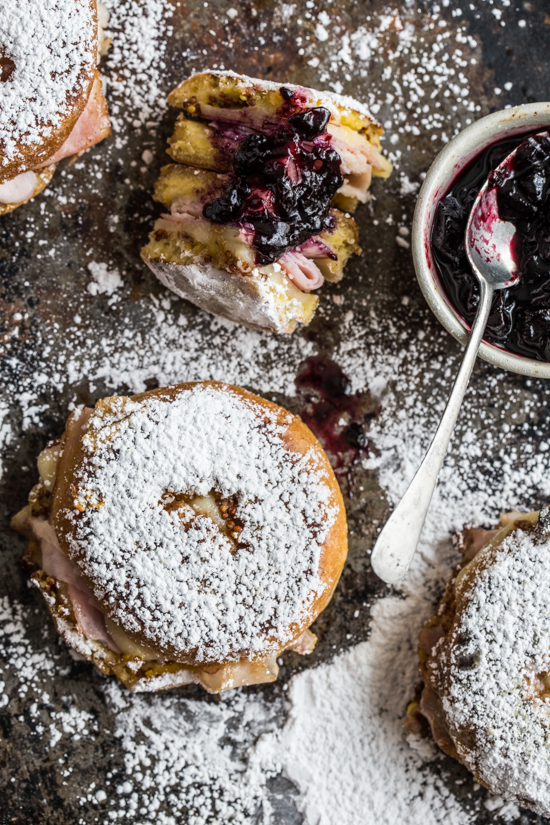 While brainstorming for my third recipe contribution for doughnut week, I got to thinking that a Doughnut Monte Cristo makes perfect sense. A doughnut is shaped like a bagel and bagels make rocking sandwiches. Plus, it's got the sweetness that a Monte Cristo needs. Not to mention, powdered sugar is a doughnut's best friend.
It makes me wonder why Monte Cristos haven't always been made on doughnuts?
Well, they need to be from now on, because they're simply awesome.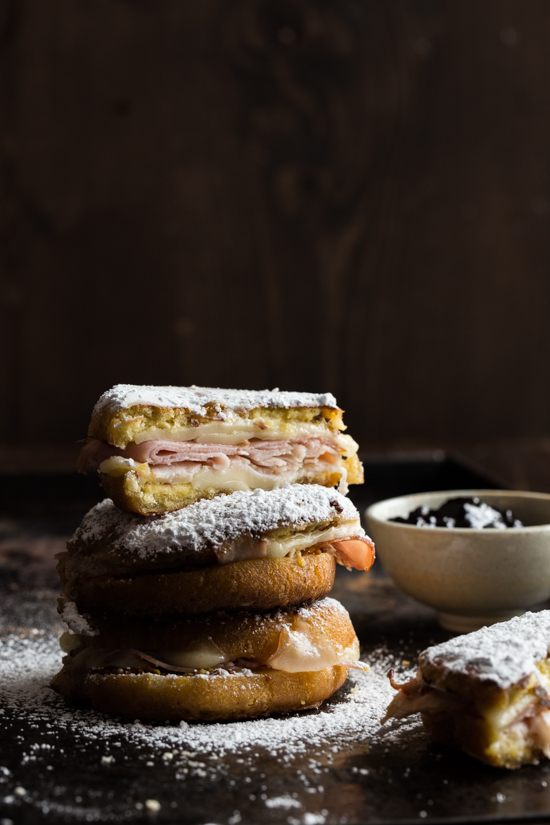 And you know what else is awesome? Giveaways. Today, our Doughnut Week crew is sharing a chance to win your very own deep fryer (you know, for frying all your lovely doughnuts). Just fill out the widget below for your chance to win! Also don't forget about Monday's giveaway and Wednesday's giveaway, because there is still time to enter!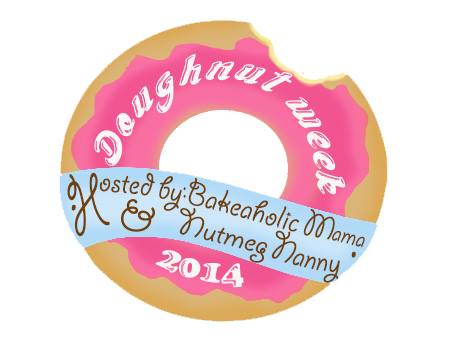 Here are the rest of the amazing Friday Doughnut recipes that conclude this awesome week!
Happy Doughnut Week!!
Doughnut Monte Cristo Sliders
Yield: 4 servings
Prep Time: 10 minutes
Cook Time: 10 minutes per sheet
Total Time: 20 minutes
Ingredients
4 plain doughnuts (I used cake doughnuts)
whole grain dijon mustard (as needed)
4 slices deli turkey
4 slices deli ham
4 slices Swiss chese
2 eggs
1/4 cup milk
kosher salt (to taste)
1/4 teaspoon freshly grated nutmeg
1-2 tablespoons butter
powdered sugar and berry jam for serving
Directions
Slice doughnuts in half and spread cut sides with whole grain dijon mustard. Top 4 doughnut halves with turkey, ham and cheese and place other doughnut half on top. In a shallow bowl, beat together eggs, milk, salt and nutmeg. Set aside.
Heat a non-stick frying pan over medium high heat and melt the butter. Slowly dip each sandwich in egg mixture, flipping over to coat both sides. Fry sandwiches until golden brown, crisp and cooked through, about 2-3 minutes per side.
Dust generously with powdered sugar and serve with berry jam.
Enjoy!