citrus rosemary vodka spritzers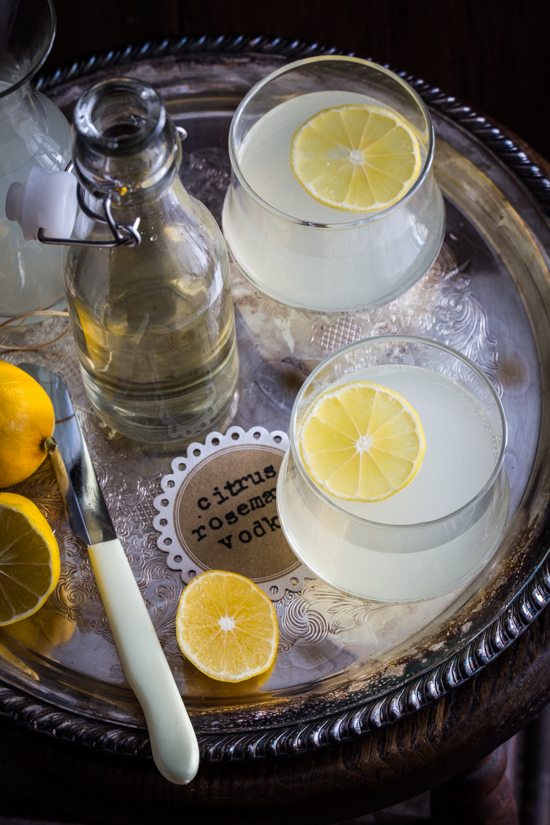 On the heels of doughnut week, may I present you with my unofficial cocktail week. Yes, it's just me being extra cocktail mixy, but honestly, I think we all have weeks like that. It's so unofficial, I'm not even sure how many I'll share this week. Two? Three? Let's keep it a surprise.
First up are my Citrus Rosemary Vodka Spritzers. My full Citrus Rosemary Vodka Spritzer recipe can be found over on my friend Jamie's blog, My Baking Addiction, but I wanted to include them in my unofficial cocktail week, well, because they're glorious. And they use the infused vodka that I made before Christmas and that I was supposed to give away as a gift. I ended up keeping it for myself. Whoops.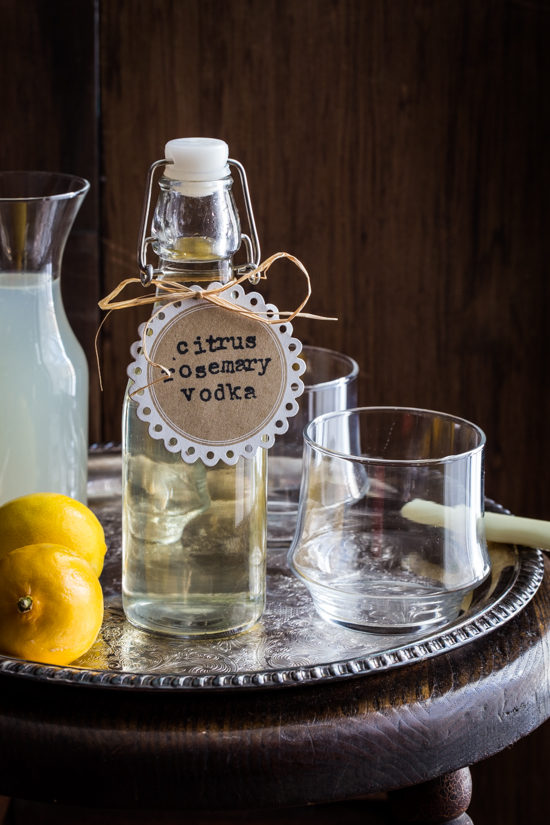 Not very Christmasy of me, but I promise I handed out other tasty delights. This Citrus Rosemary Vodka Spritzer is a three ingredient cocktail that could not be simpler to make. Especially if your vodka is already infused and ready to go.
If you infused along with me, then you also have to check out my Candy Cane Martini (with video!!).
Stay tuned for more cocktail week and videos!! I'm totally hooked on videos and I'll share more about that later in the week. But for now, enjoy this simple cocktail and Happy Monday!