Fresh Cantaloupe Margarita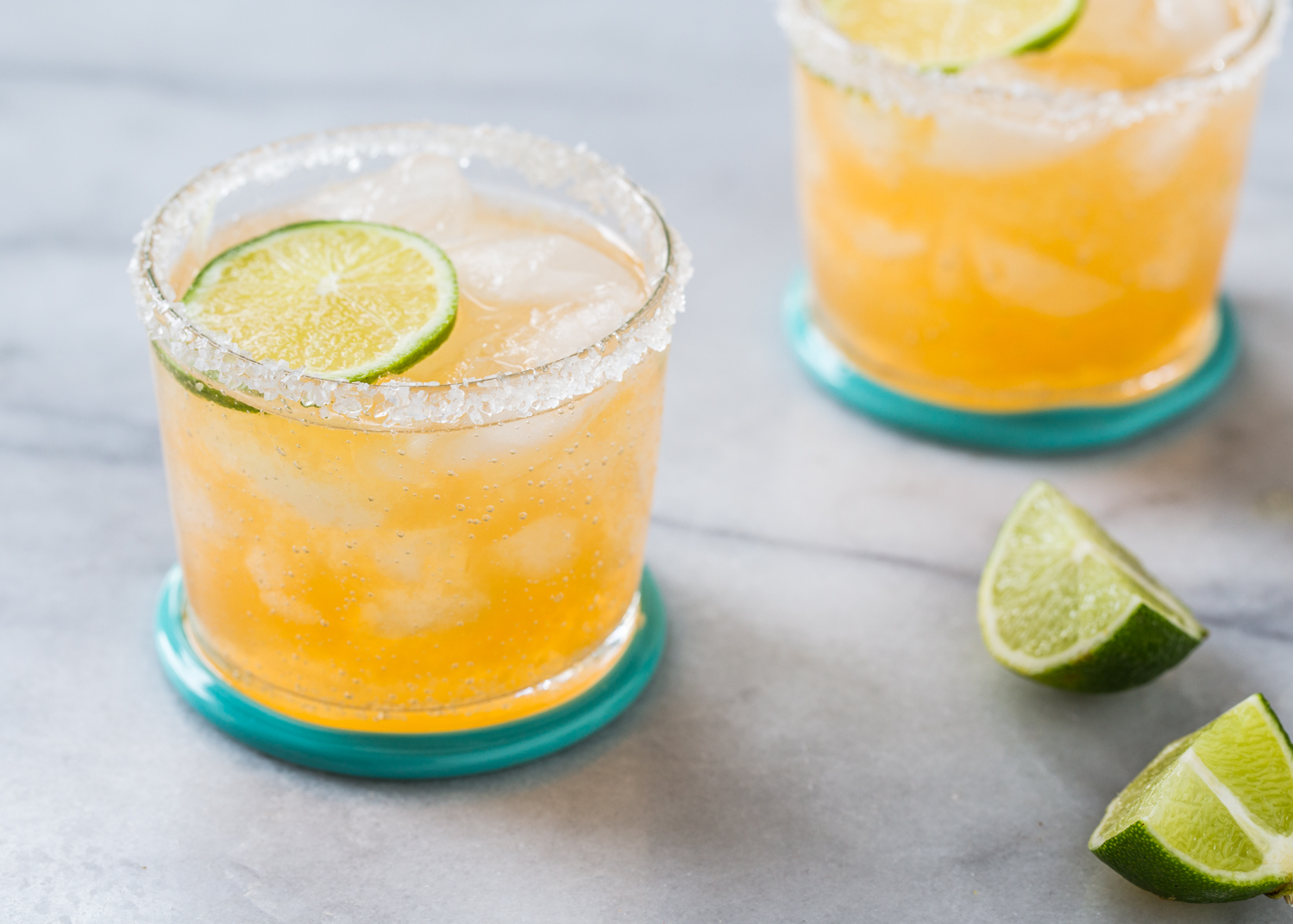 It's Friday!! Which means it's the perfect night for a cocktail, am I right? It's been a crazy week at our house with lots of activity, some of which involved me slipping firmly into my "worst end of the year mom" mode. This post from Jen Hatmaker is me to a T this time of year. Library books forgotten and fines growing, gym clothes left behind, forgetting to sign homework papers-constantly, no goggles for swim lessons…the list goes on.
It is a struggle, for real. As fantastic as a year as we have had, we are all looking forward to a break from the school routine, because if it went much longer, I am convinced I would drop my kids off at school in their pajamas not realizing what was happening.
Amidst all that silliness, we have an exciting new project at our house: a new patio!! We have been in our new house for almost a year and after spending lots of time painting and decorating the inside, we are turning our attention to our somewhat neglected yard. Our new patio project is going to be so much fun and I am already envisioning backyard parties and BBQ's with our new fire pit and patio.
To prepare for all the festivities to ensue once school is over, I am gathering some rockstar cocktail ideas! I picked up a random cantaloupe the other day, not being able to pass by the mountain of melons at the grocery store, and then proceeded to forget about it for most of the week. Are you sensing a theme? I am a serious neglecter this time of year.
I was staring at the forlorn melon and thought it would be fun to do something a little different with it. Yesterday was Cinco De Mayo, so this entire week I've had margaritas on the brain, which has led me to mess around with making a fresh cantaloupe margarita! Turns out it was quite easy and after a few tweaks of ingredients and ultimately eliminating extra sweetener (the melon itself added enough natural sweetness) I landed on this pretty simple fresh cantaloupe margarita recipe!
Cocktail Tips:
Be sure to strain your cantaloupe juice through a strainer to remove most of the thick pulp. Then, double strain the finished cocktail through the cocktail shaker and a mesh sieve directly into a hi ball glass for a super smooth, clear cocktail.
If your melon is not very sweet, feel free to add some agave, but I found that it made mine sweeter than I wanted when I had agave in. I prefer a cocktail with a kick and not something overly sweetened.
You will have leftover cantaloupe juice that you can save in the fridge for the next day and another cocktail!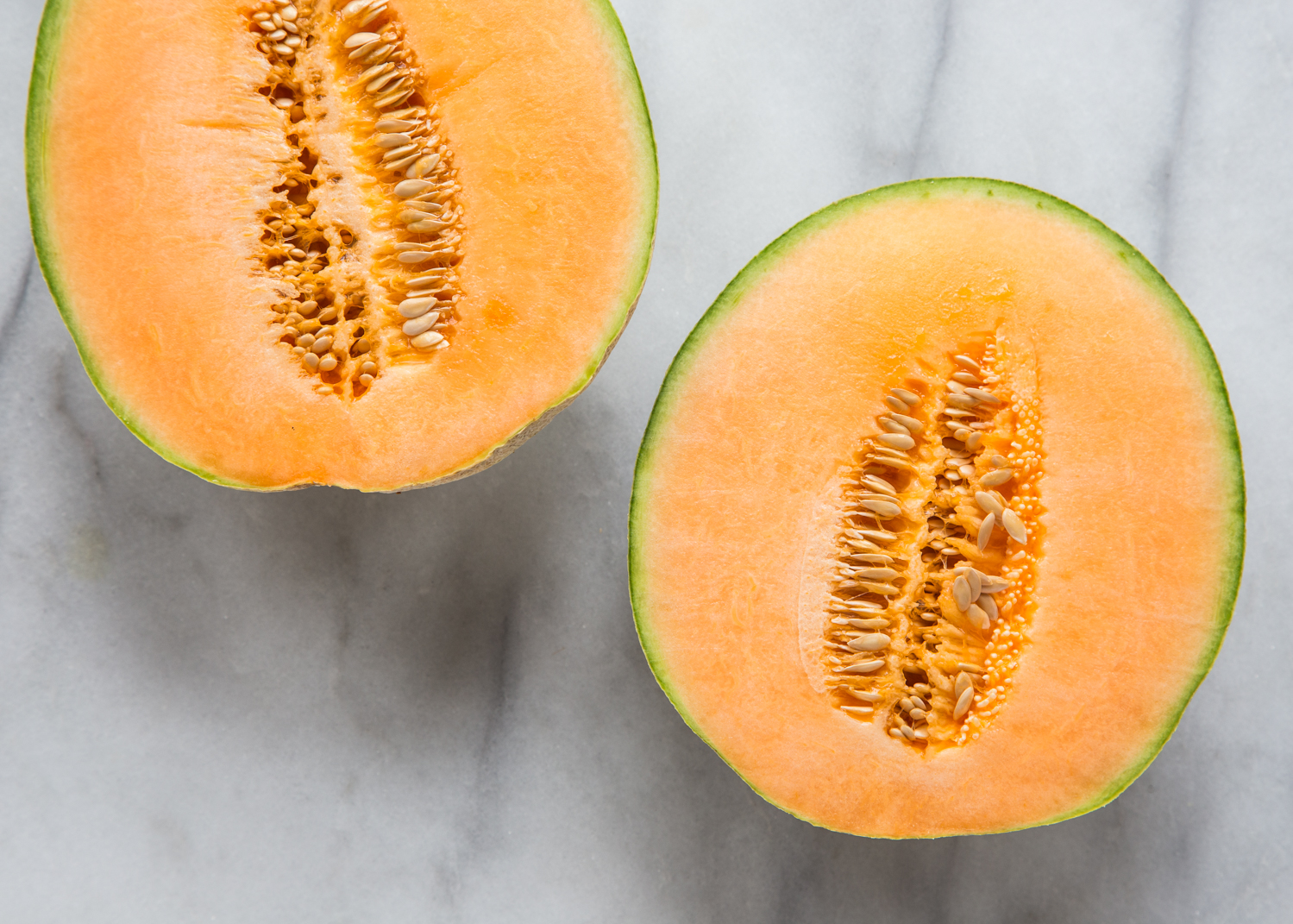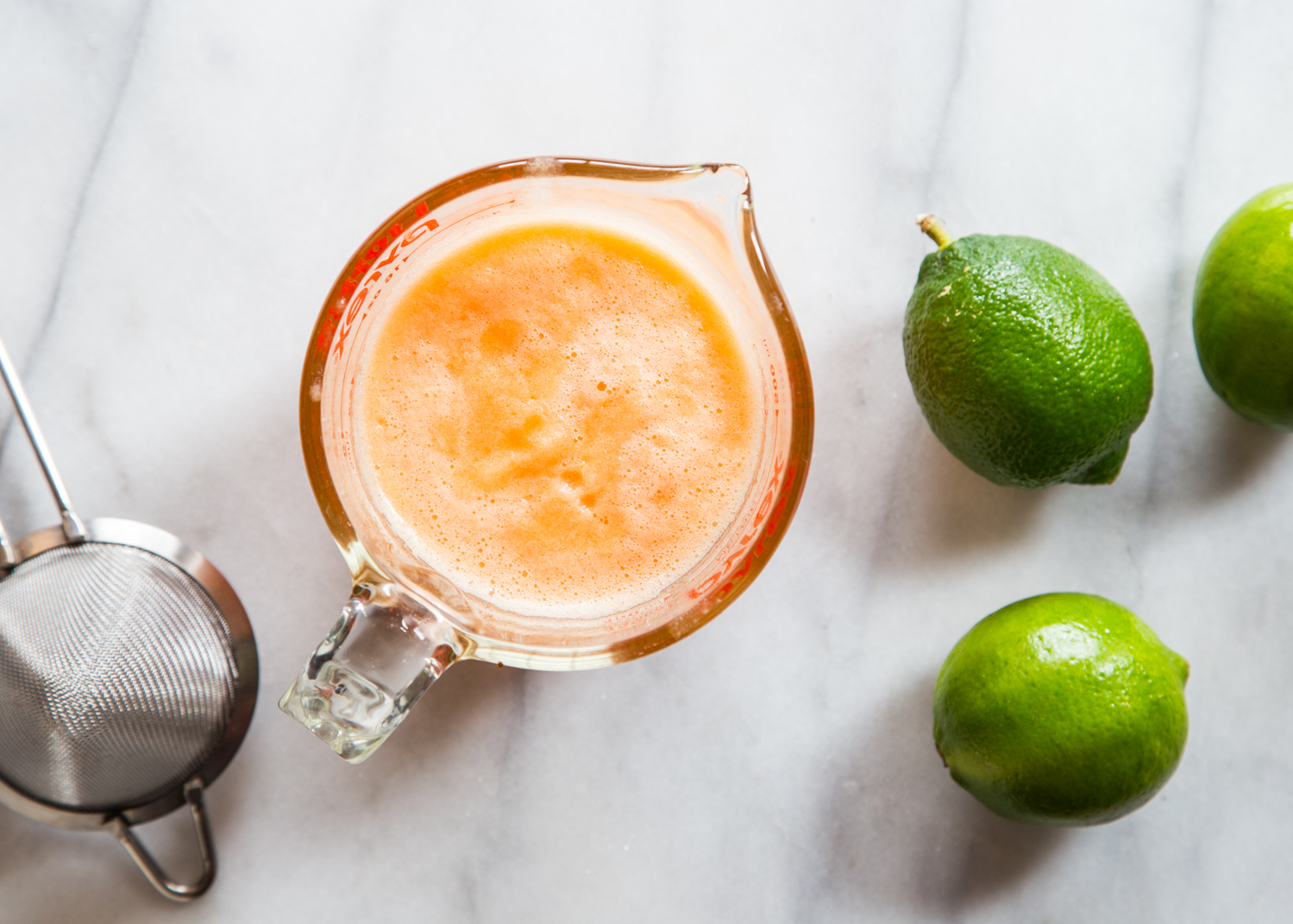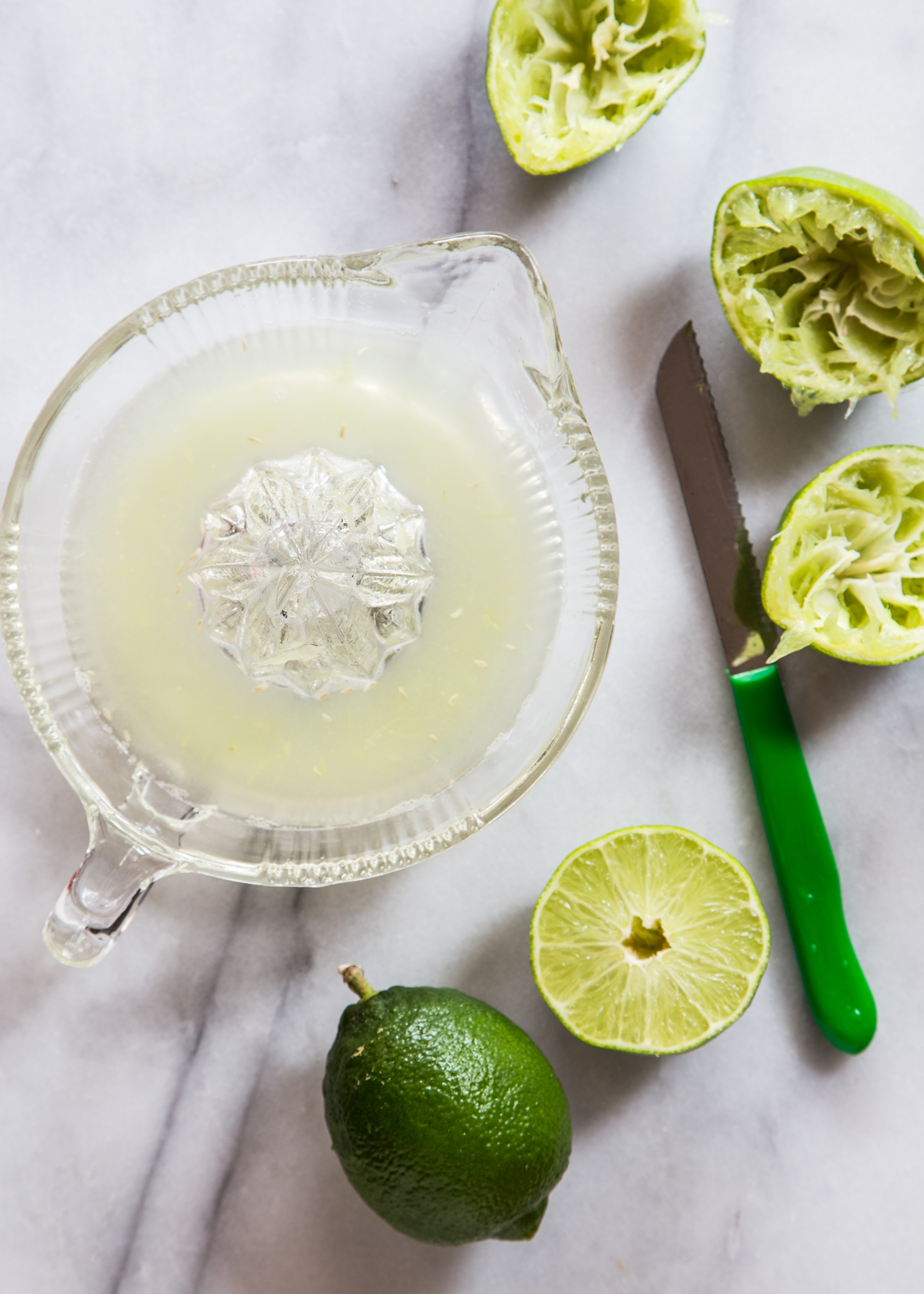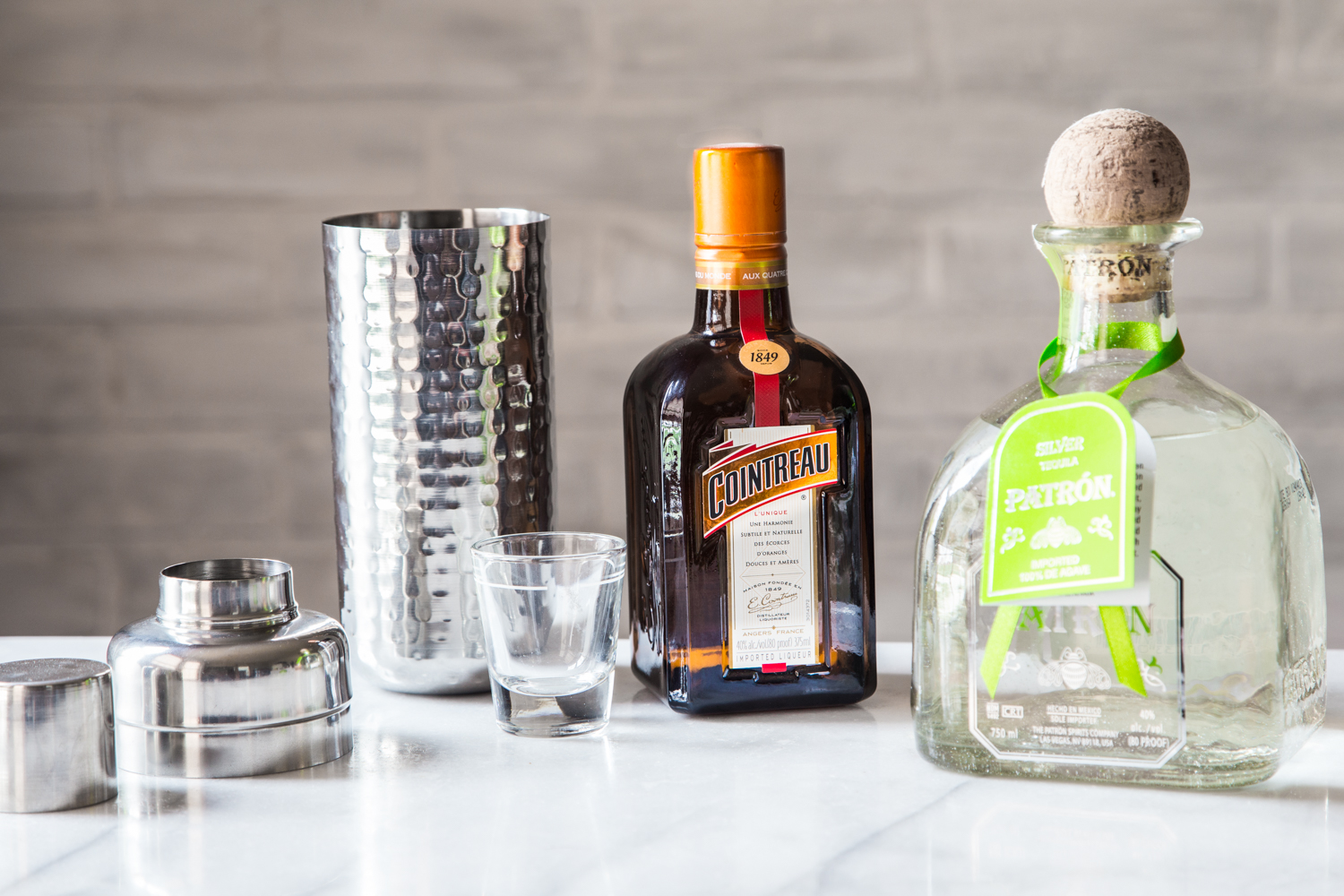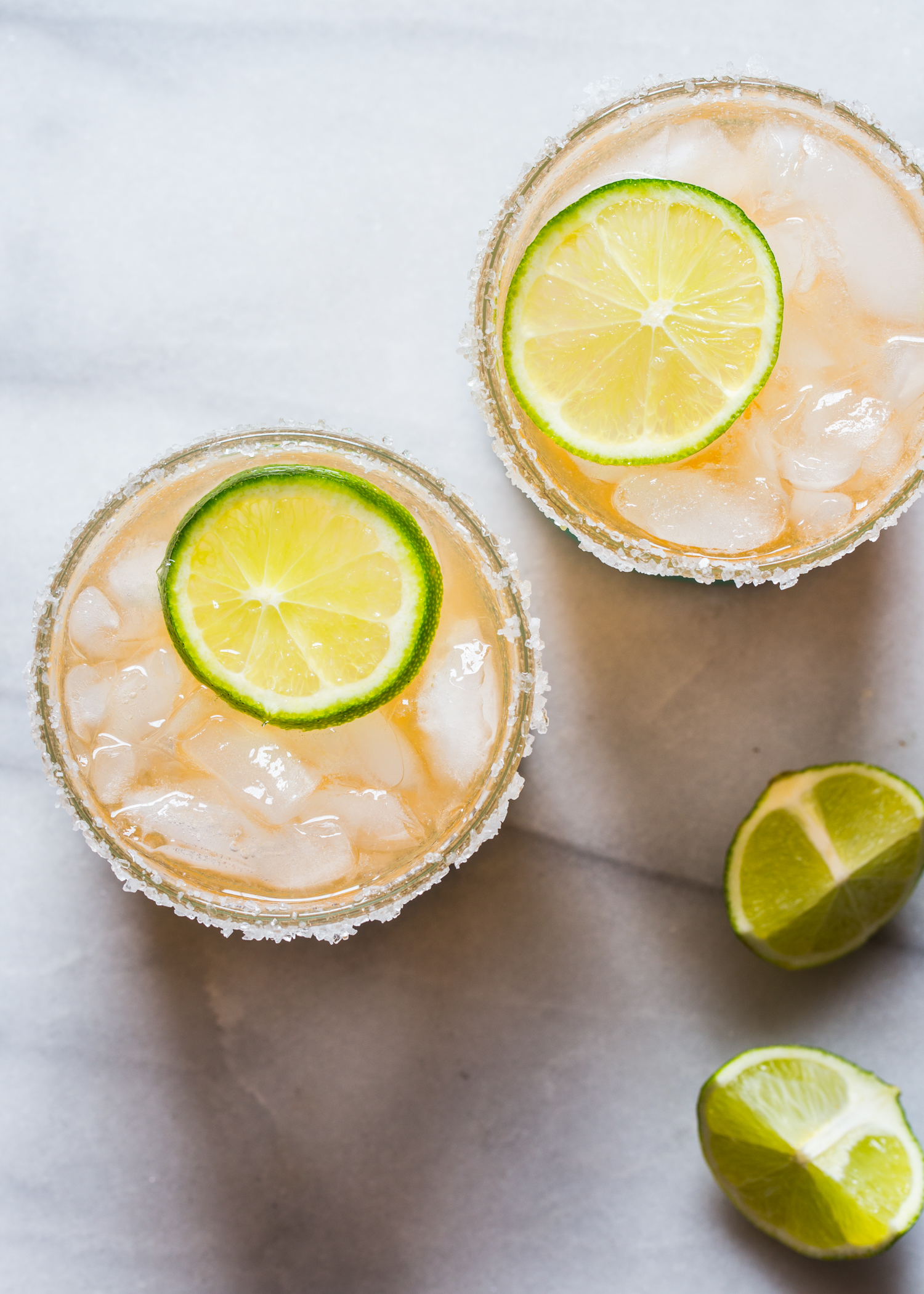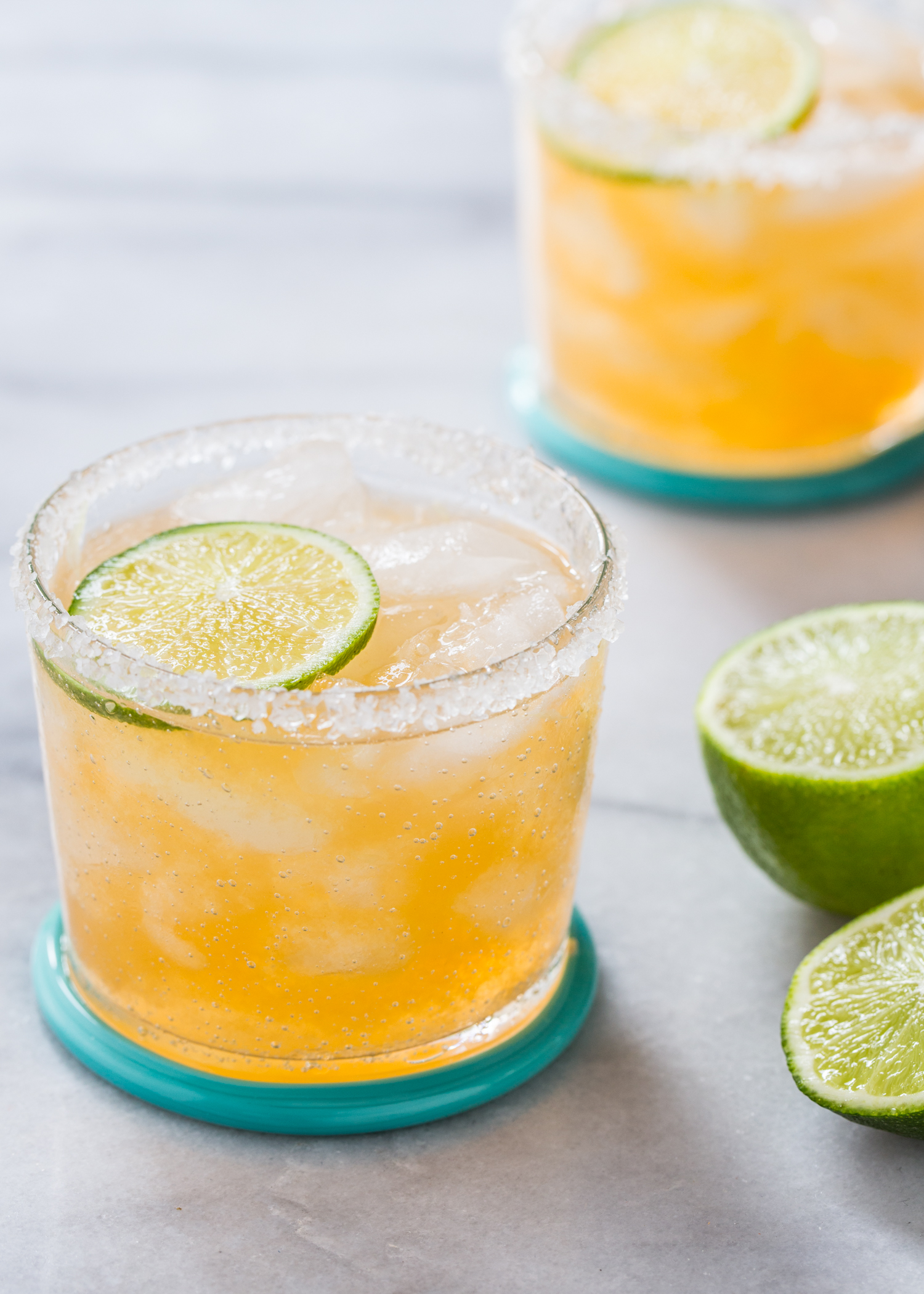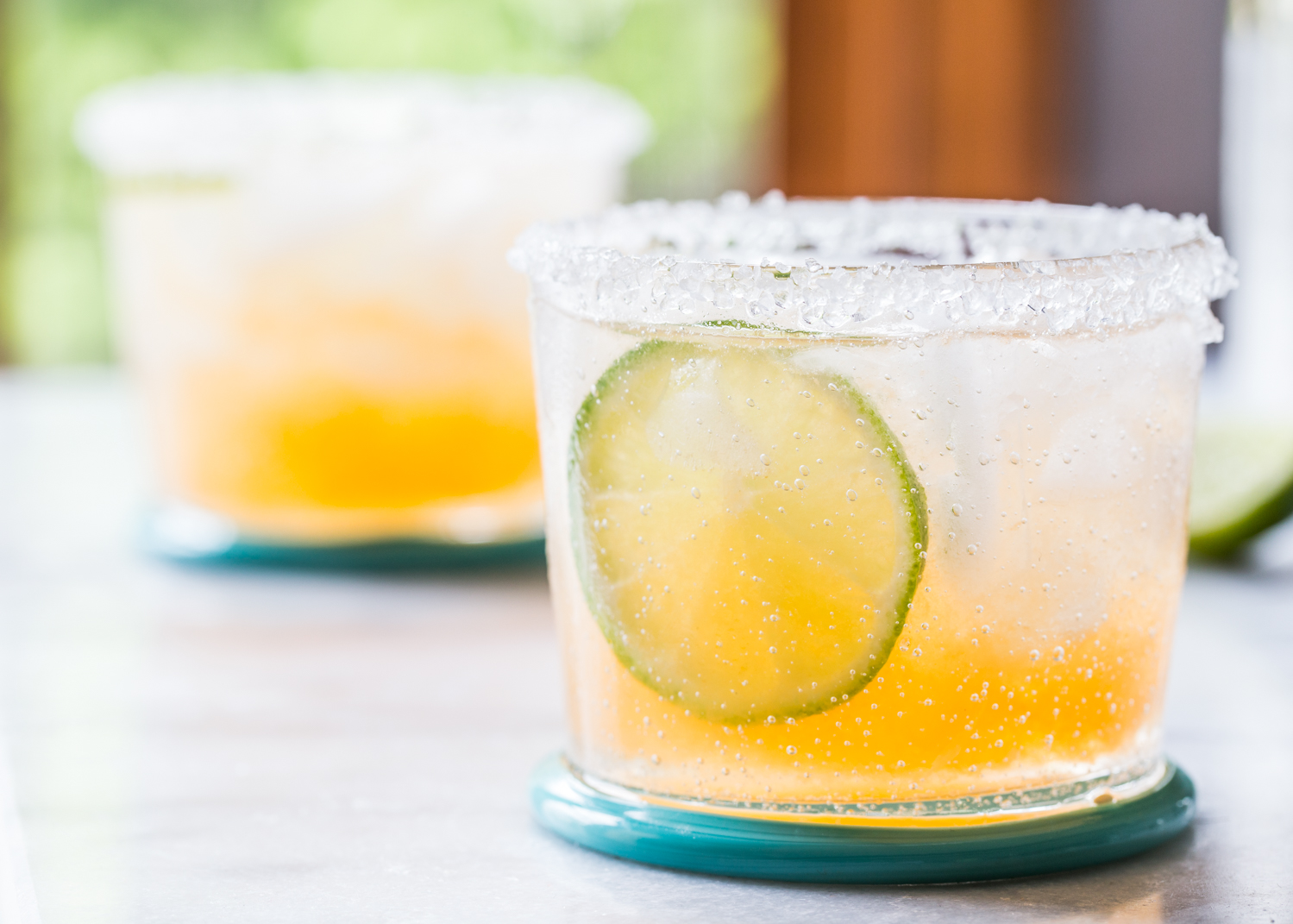 Happy Friday, Friends!!
Fresh Cantaloupe Margarita
Yield: 1 cocktail
Prep Time: 15 minutes
Ingredients
2 cups fresh cantaloupe
2 ounces silver tequila
1 ounce Cointreau
3/4 ounce lime juice
lime wedges and kosher salt for rimming
Directions
Puree cantaloupe in a blender until smooth. Strain mixture through a mesh sieve to remove large pieces of pulp. Reserve the juice.
Fill a cocktail shaker with ice and add 2 1/2 ounces of reserved cantaloupe juice (reserve remaining juice for extra margaritas), 2 ounces tequila, 1 ounce Cointreau, 3/4 ounce fresh lime juice. Cover and shake until chilled.
Rub a lime wedge around the rim of a hi ball glass and dip into the kosher salt. Double strain the margarita through cocktail shaker top and fine mesh sieve into an ice filled hi ball glass. Garnish with a slice of lime and serve.
Enjoy!