Meatless Walking Tacos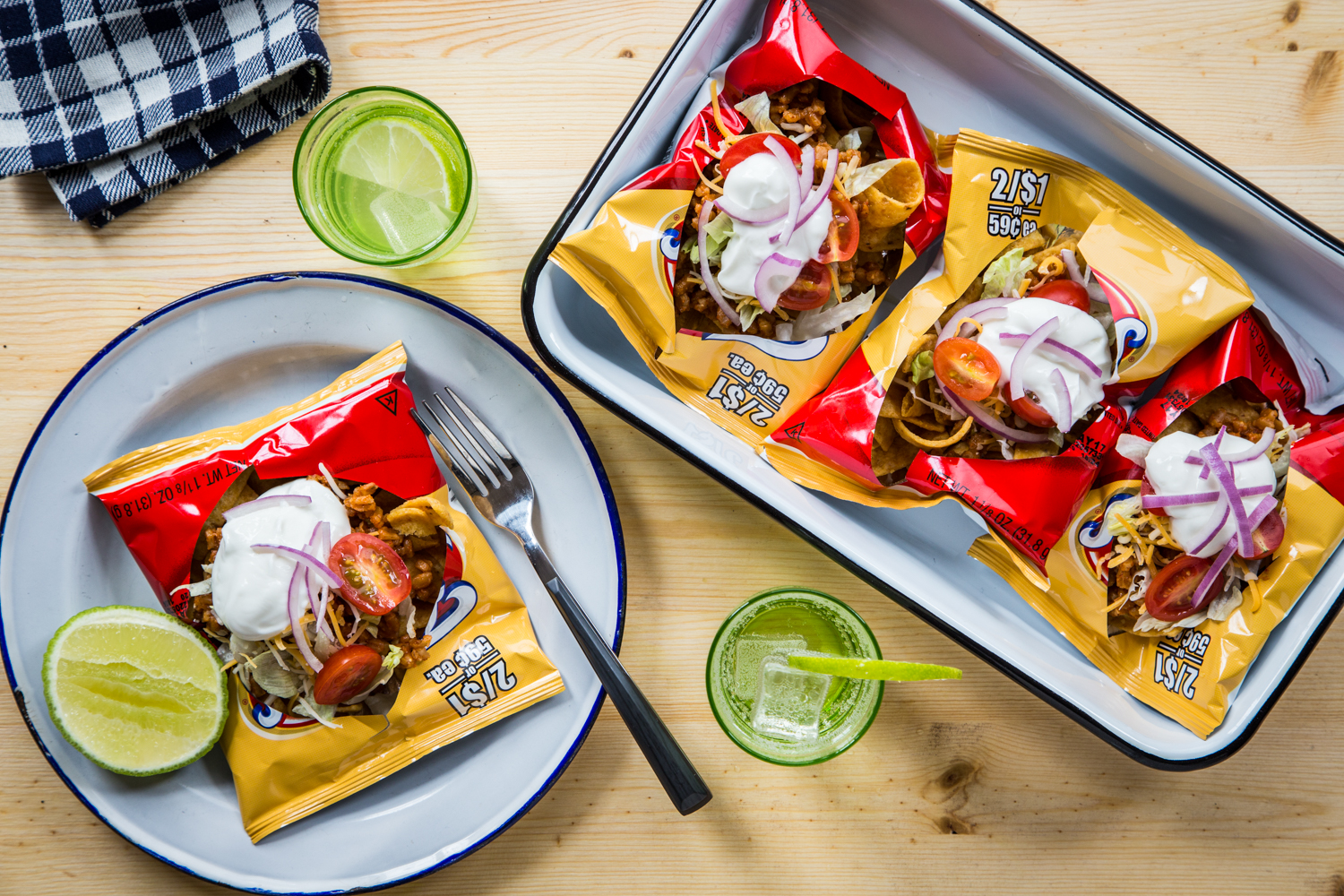 This post is sponsored on behalf of Kroger. Thank you for supporting the brands that I love and that help make Jelly Toast possible. xoxo
Have you heard of walking tacos? My first experience with them was when my teenage nieces had a summer party with their friends, and my sister-in-law created a big walking taco bar for them. I never would have guessed what a hit they would be! Since then, I have seen walking tacos pop up all over the place – including my own kids' school cafeteria.
It's true. Walking tacos are here to stay, and I finally feel as if I've gotten on board. What used to confuse me now has me smiling at the fun quirkiness of this meal. I mean – it's a bag of corn chips loaded with all your favorite taco toppings. What could be bad, right?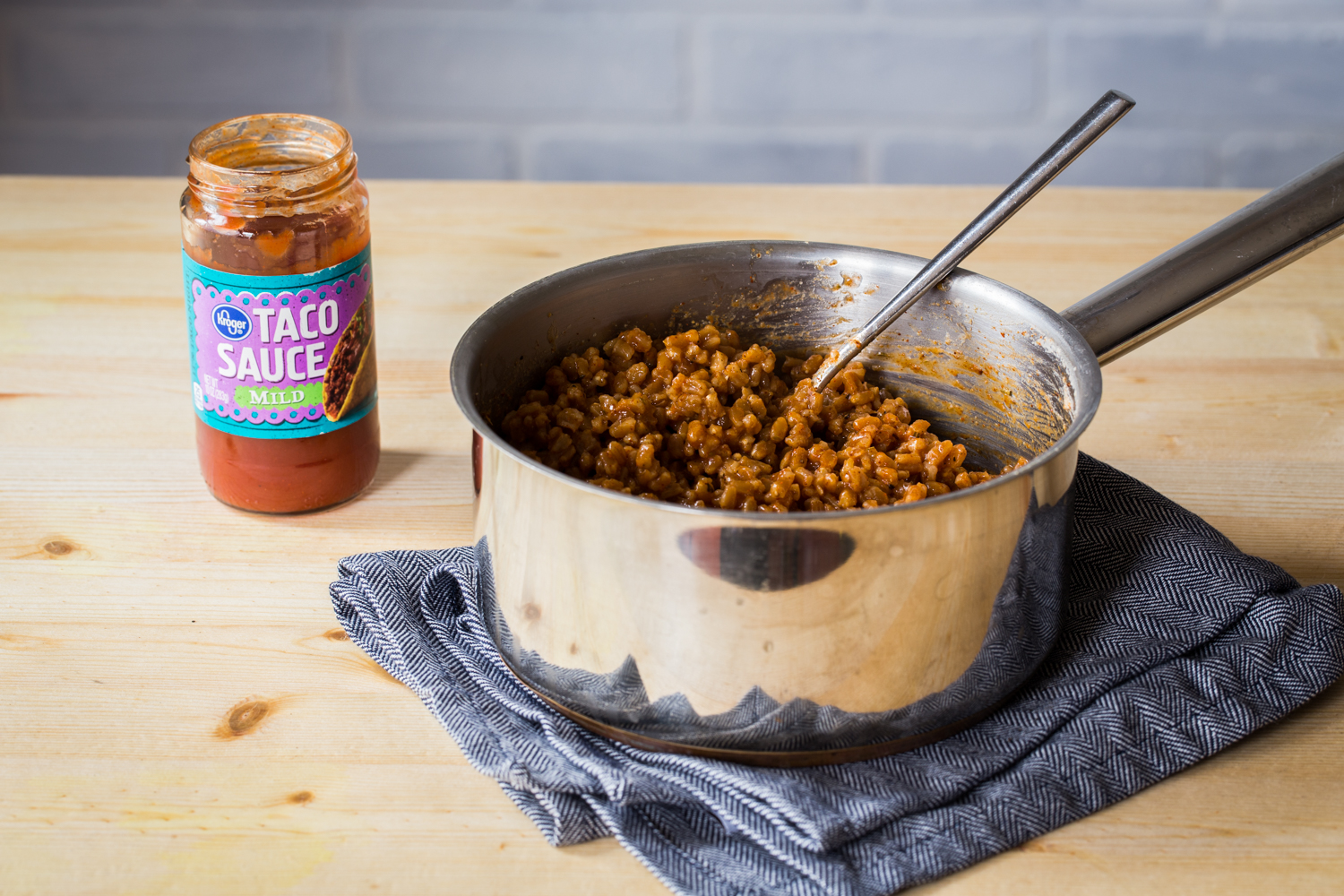 In this meatless version, with "meat" inspired by Oh My Veggies' Vegan Taco Salad, the traditional seasoned ground beef is swapped with cooked and seasoned farro, a hearty grain that I often toss into salads. I have been making my own blend of taco seasoning using spices that I have in my cabinet for years – it's so easy! My favorite condiment on these meatless walking tacos, however, is the taco sauce! I cannot eat tacos without taco sauce and love to stir a spoonful or two right into the seasoned taco farro "meat." Shredded cheese, cherry tomatoes, non-fat Greek yogurt and sliced red onion are all these tacos need to be a fantastic and fun meal any night of the week!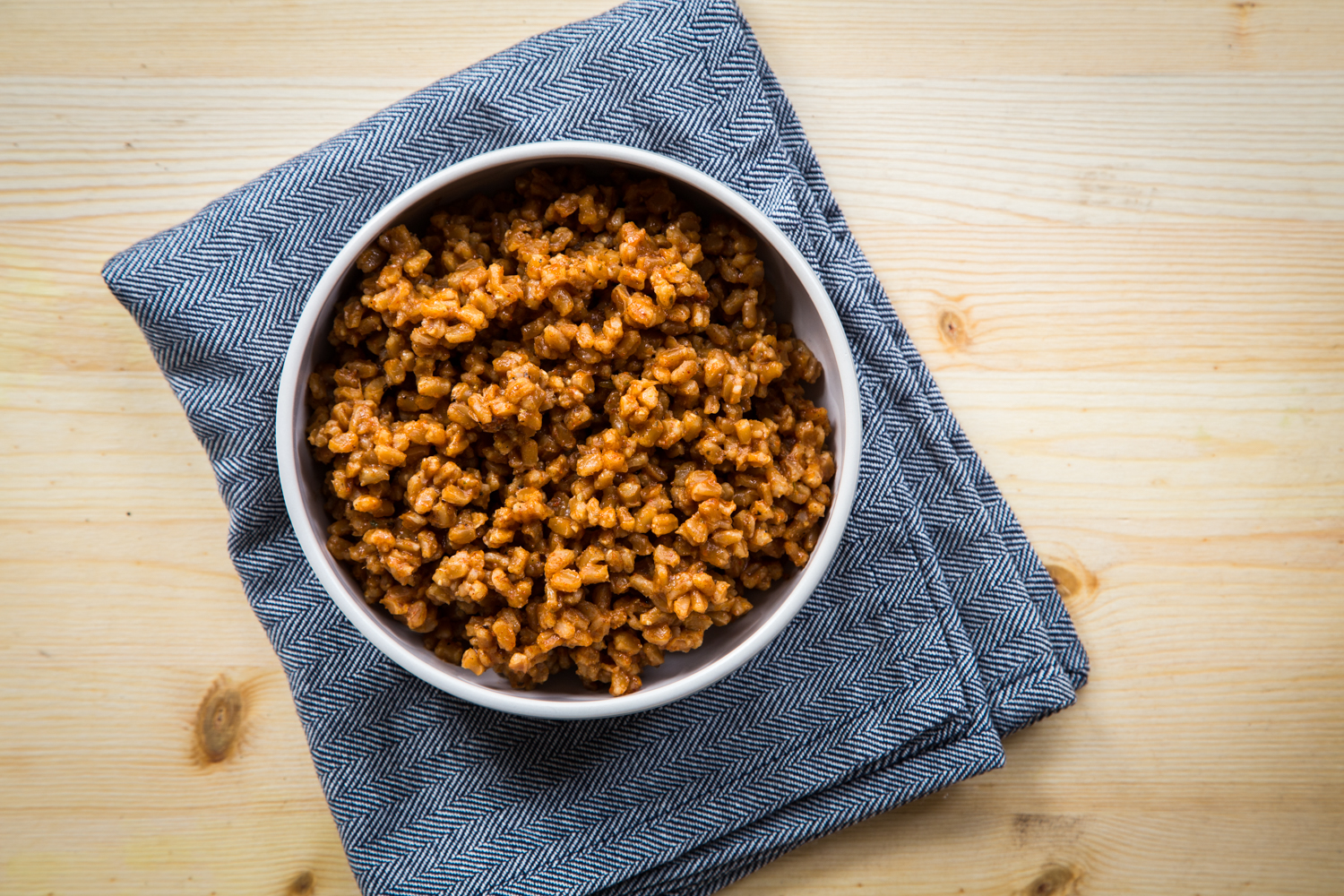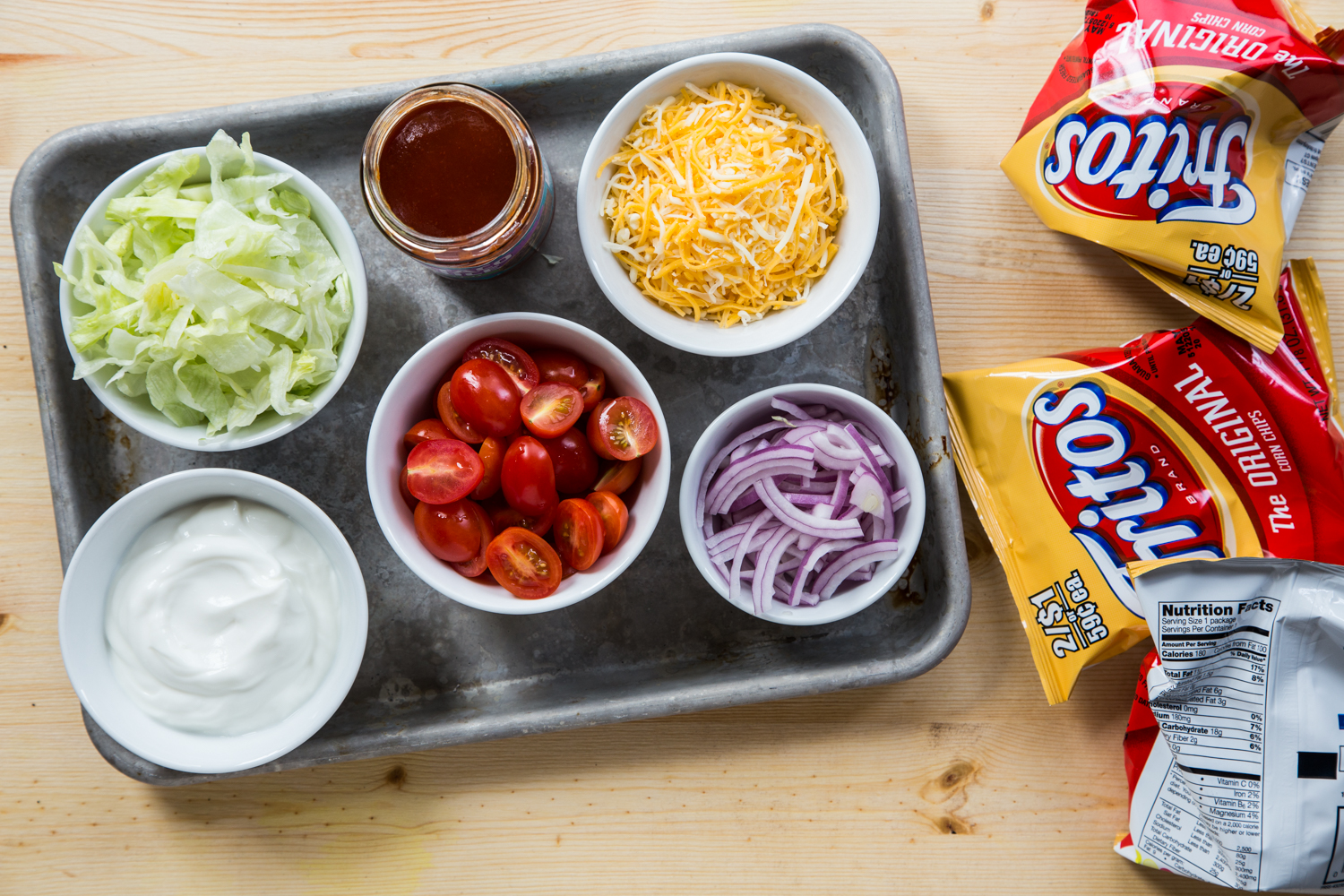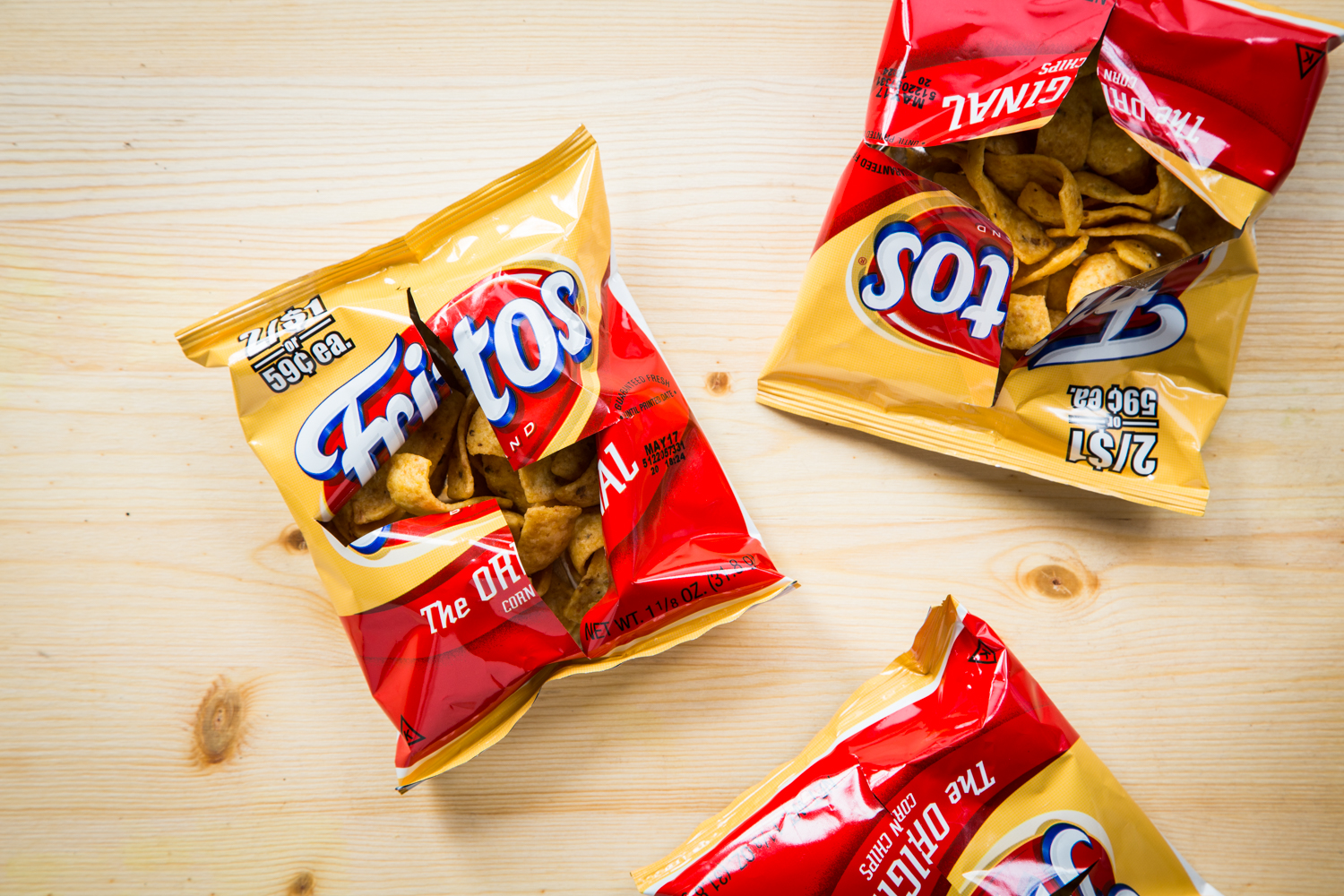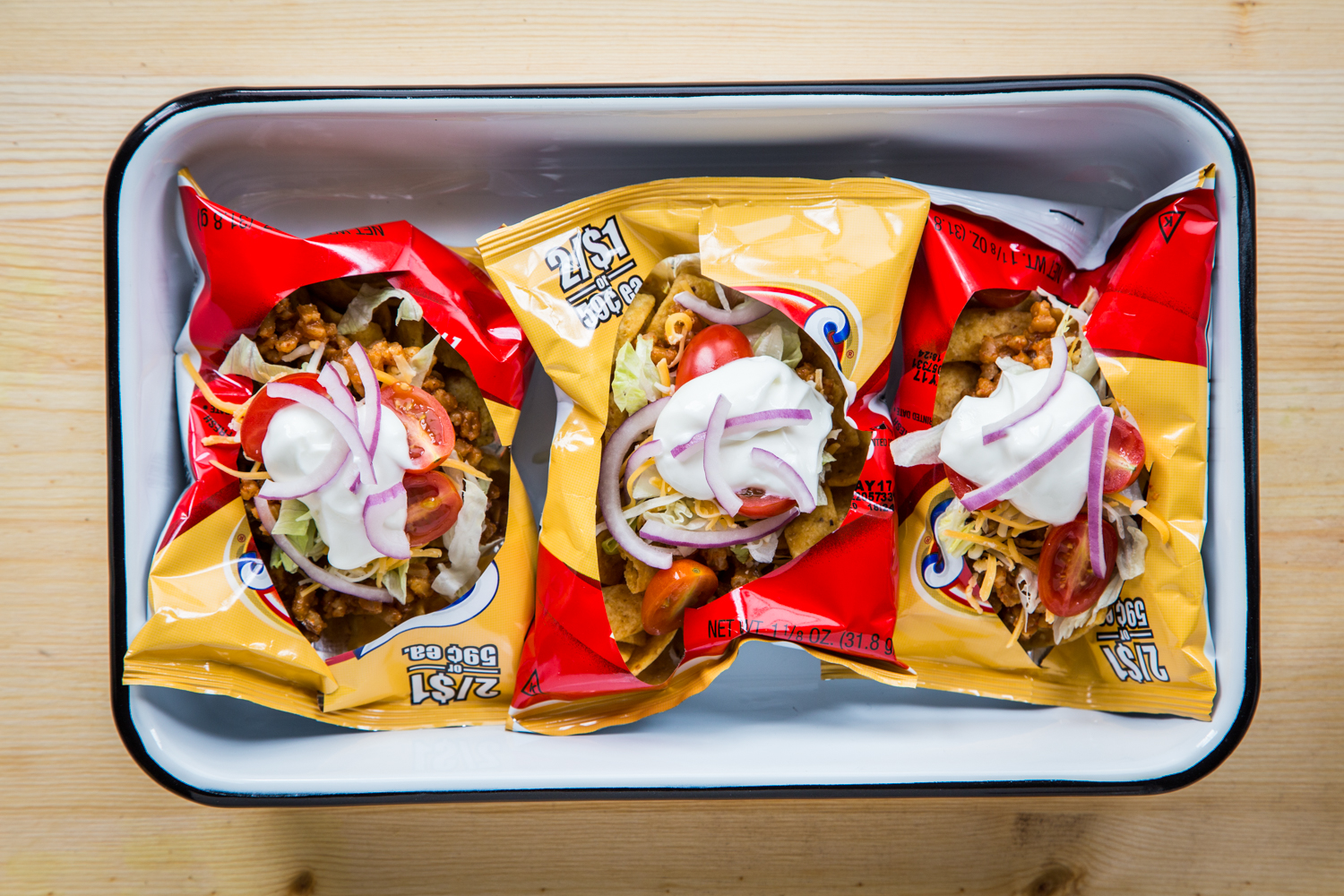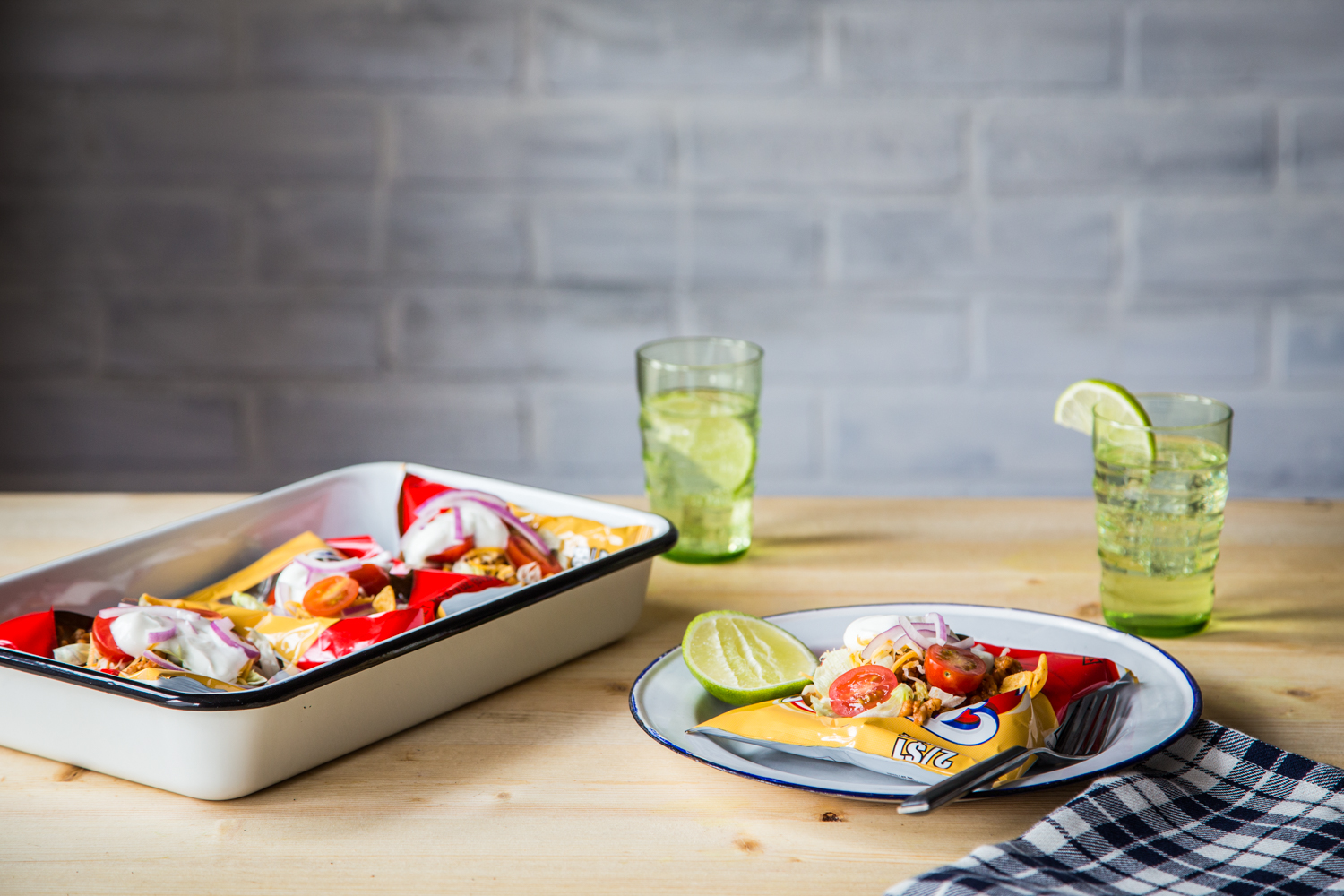 Happy Cinco de Mayo!!
Meatless Walking Tacos Recipe
Yield: 4 servings
Prep Time: 5 minutes
Cook Time: 45 minutes
Total Time: 50 minutes
Ingredients
1 cup farro
3 cups water
3 tsp. chili powder
1 tsp. cumin
½ tsp. oregano
½ tsp. kosher salt
½ tsp. garlic powder
¼ tsp. coriander, ground
¼ tsp. chipotle chili powder (optional)
2 Tbsp. Kroger® Taco Sauce, mild, plus more for serving
4 bags corn chips
2 cups iceberg lettuce, shredded
1 cup Kroger® Reduced Fat 2% Milk Mexican 4 Cheese Blend
1 cup cherry tomatoes, halved
1 cup Kroger® Non-Fat Greek Yogurt, Plain
½ small red onion, sliced
Directions
Rinse and drain the farro. Add farro and water to a medium saucepan set over medium-high heat. Bring to a boil. Reduce heat to low, cover and simmer for 30 minutes or until farro is tender. Drain off any excess liquid.
Stir in chili powder, cumin, oregano, salt, garlic powder, coriander, chipotle chili powder and taco sauce. Test for seasonings and adjust for salt.
Open bags of chips at the top or lay them flat and cut open the front with scissors and place on plates. Top each bag of corn chips with farro, lettuce, cheese, tomatoes, yogurt and red onion. Drizzle with more taco sauce if desired.
This post originally appeared on Kroger's Inspired Gathering.