Garlic Herb Pork Tenderloin with Roasted Onions and Mustard Wine Sauce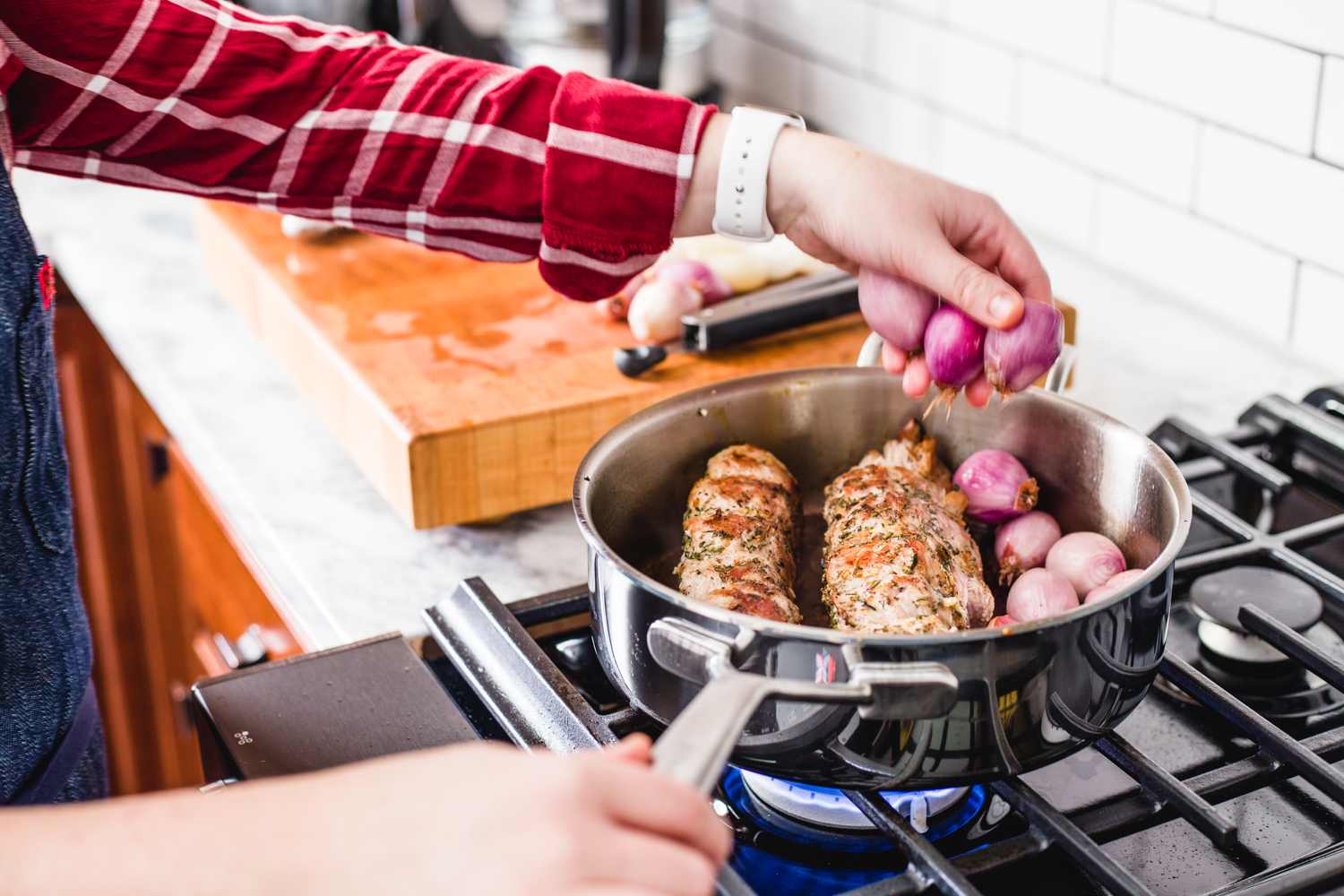 This post is sponsored on behalf of KitchenAid®. All opinions are, as always, my own.
We are already two weeks into the year and it's incredibly obvious that 2018 is just going to fly by! Remember my kitchen reveal post from the New Year? Well, today I have an amazingly easy recipe for a garlic herb pork tenderloin with roasted onions and mustard wine sauce that you are going to love. This is actually a recipe I made back before the holidays, but it's one that is easy and timeless enough to make anytime of year.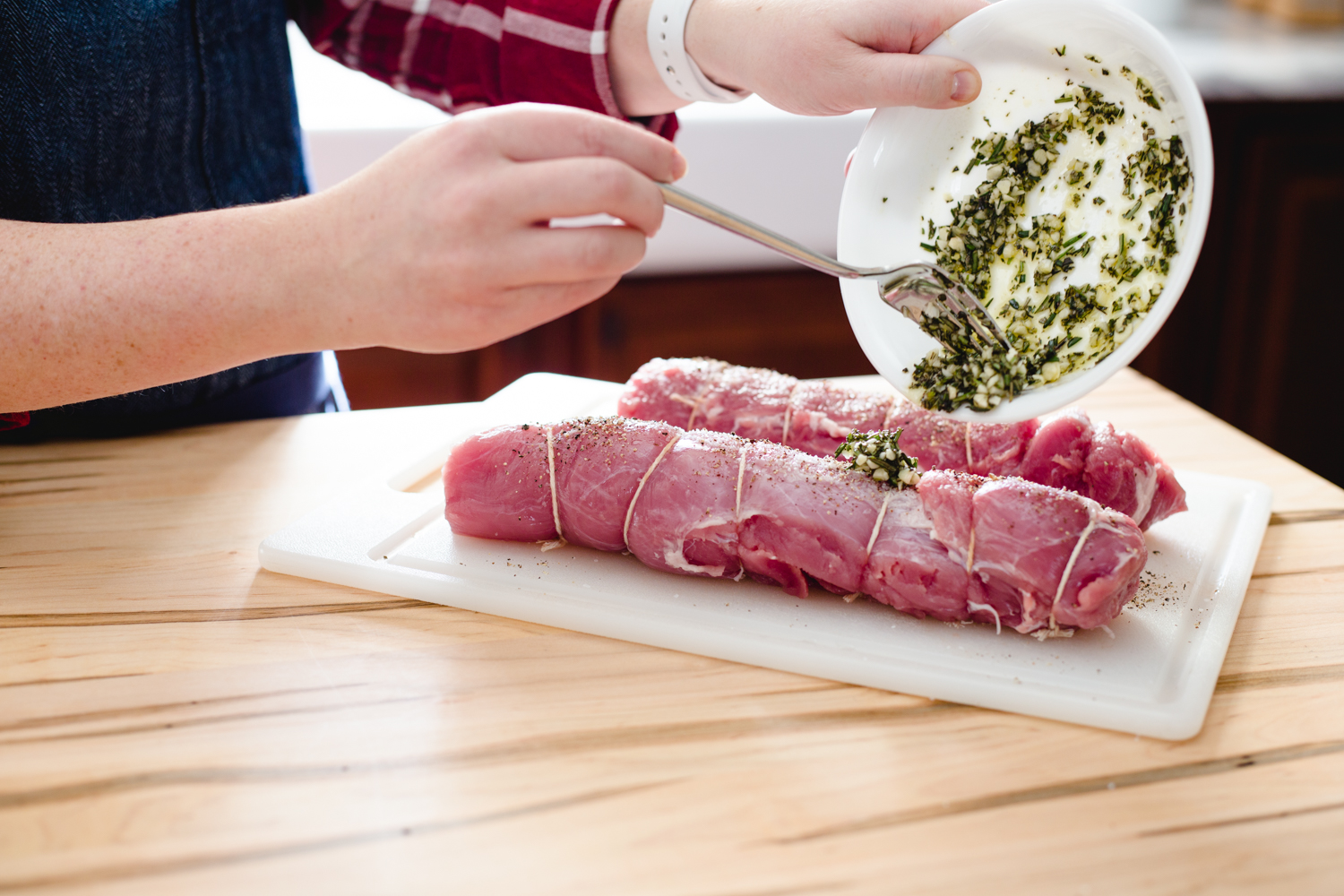 I have to say that cooking in my new kitchen has been a dream. I love spending time creating recipes and playing with ingredients. The new Black Stainless appliances are work horses that have been performing well under everything that I have thrown at them so far.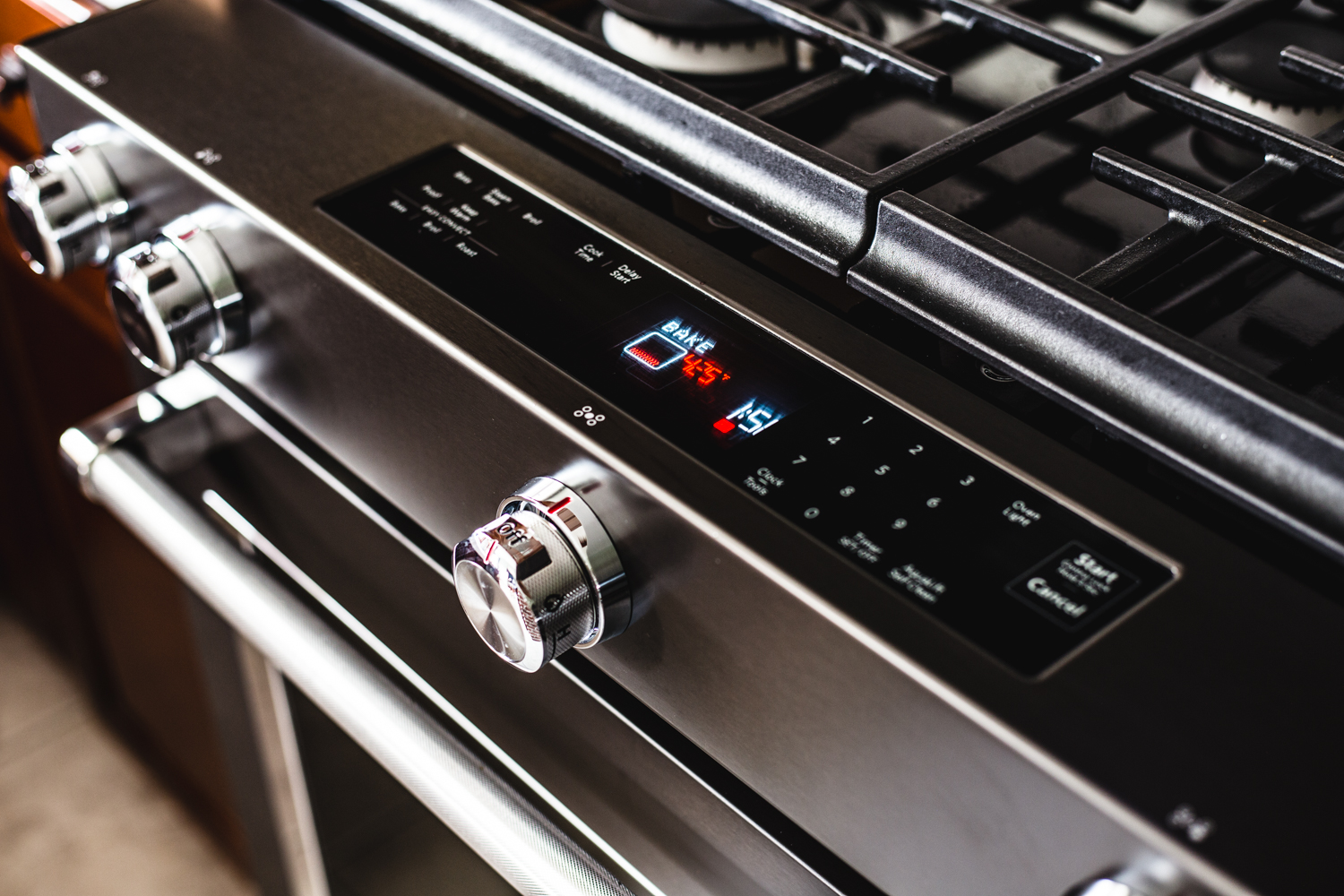 One thing I love about this recipe is that it's adaptable. Pork is a great blank canvas for so many flavor combinations. I went with a classic garlic herb paste and seared the tenderloins on the stove top. The gas burners are quick to respond and can create a wonderful sear when called upon.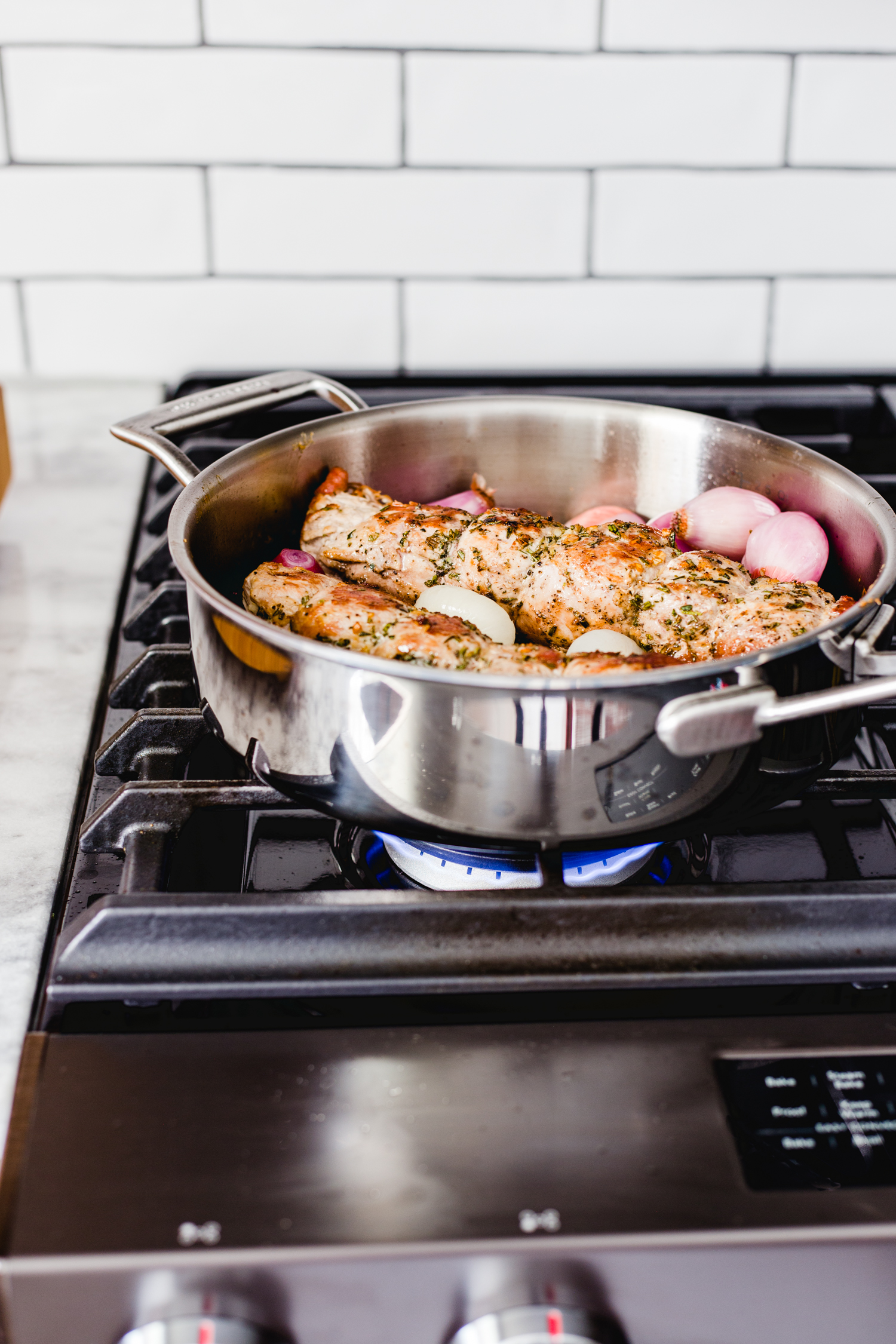 The tenderloins get cooked with small shallots and roasted into the oven to a perfect doneness of 145°F. A simple sauce of red wine and mustard can be made in the same pan making this truly a one pan dish. I love how creating a wine sauce in the roasting pan pulls all of the flavorful bits and bring the recipe full circle.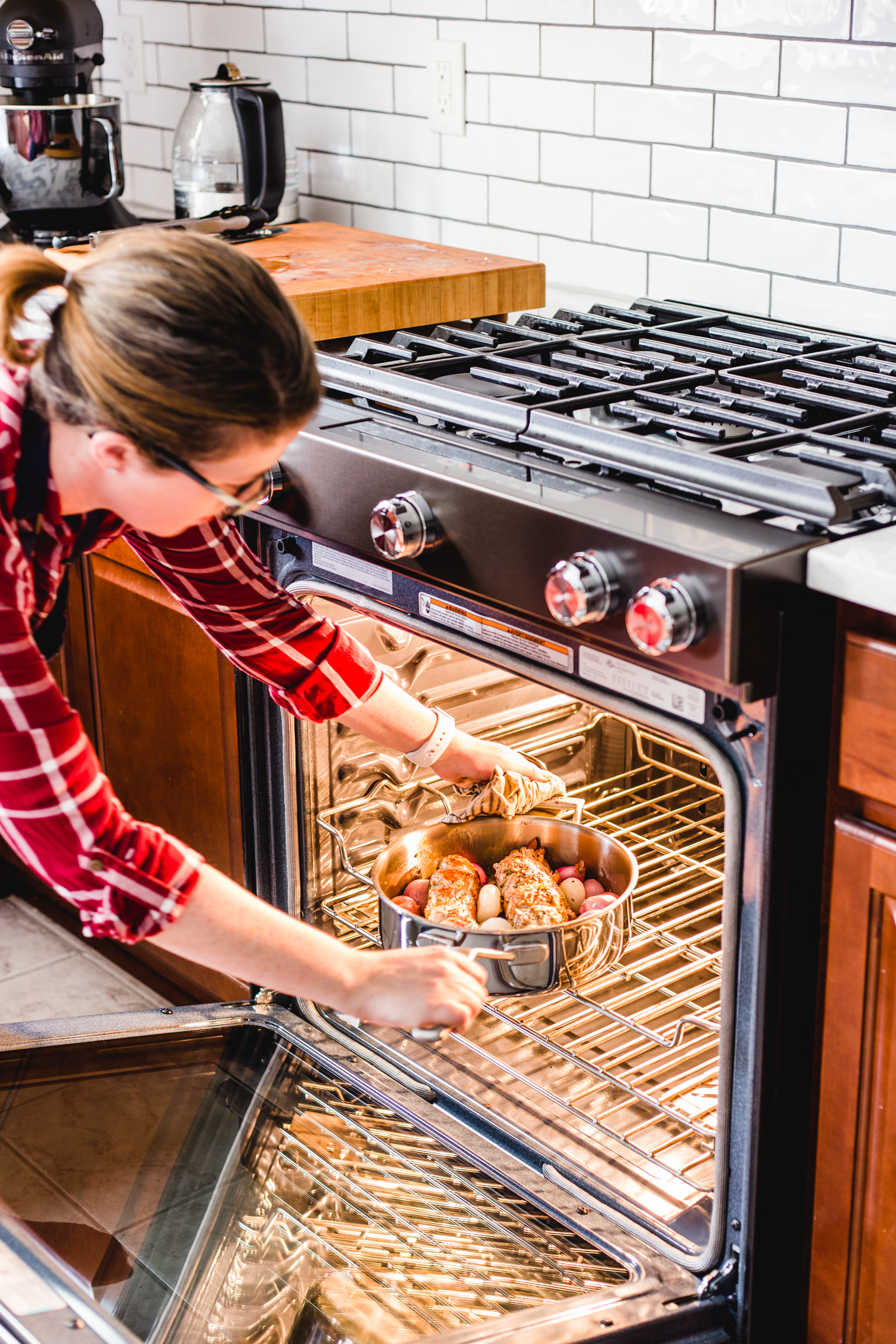 For the full Garlic Herb Pork Tenderloin with Roasted Onions and Mustard Wine Sauce, be sure to visit the KitchenAid blog. The post is complete with step by step photos to walk you through this recipe. I encourage you to experiment with your own flavor combination!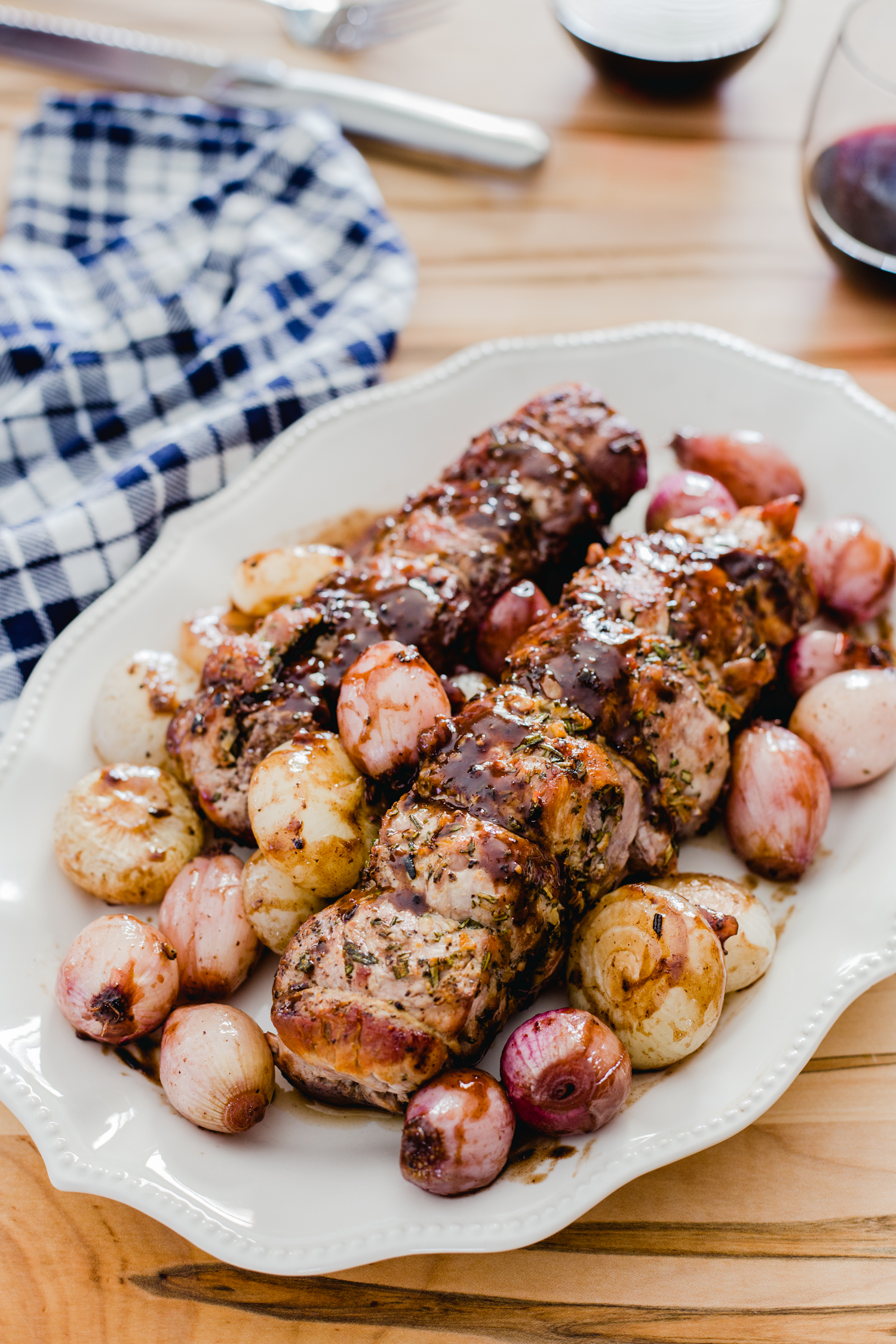 What are your favorite herbs to cook with?
Happy Monday!