grizza | grilled vegetable pizza
Have an abundance of sweet corn and tomatoes on your hands? Try this Grilled Vegetable Pizza slathered with garlic infused ricotta cheese and grilled summer veggies.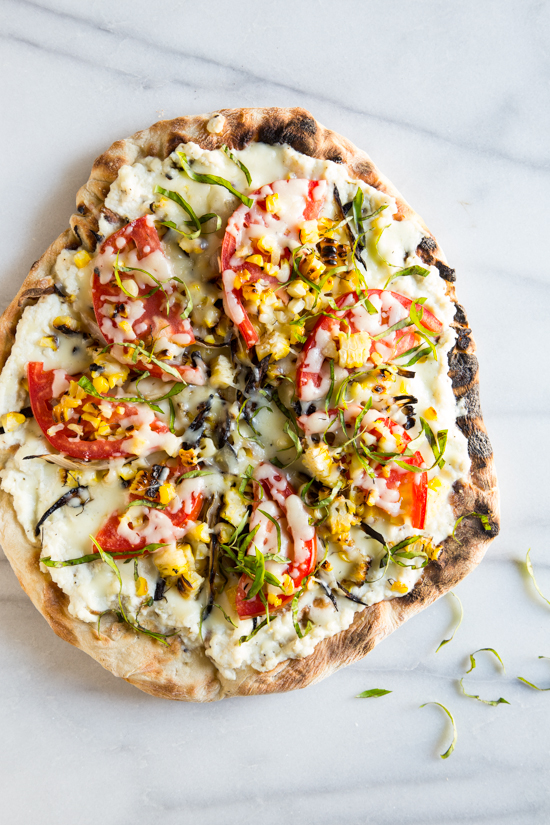 This post is sponsored by Dreamfarm and written by me. All opinions are, as always, 100% my own!
I'm not quite sure how it happened, but Summer is almost over. Did you know that? Seriously, one more blink and it'll be gone. It seems like time is like that lately. And by lately, I mean the last ten years. It was ten years ago that my husband and I bought our house. The one that was supposed to be our "three year house" but is now our "ten year house".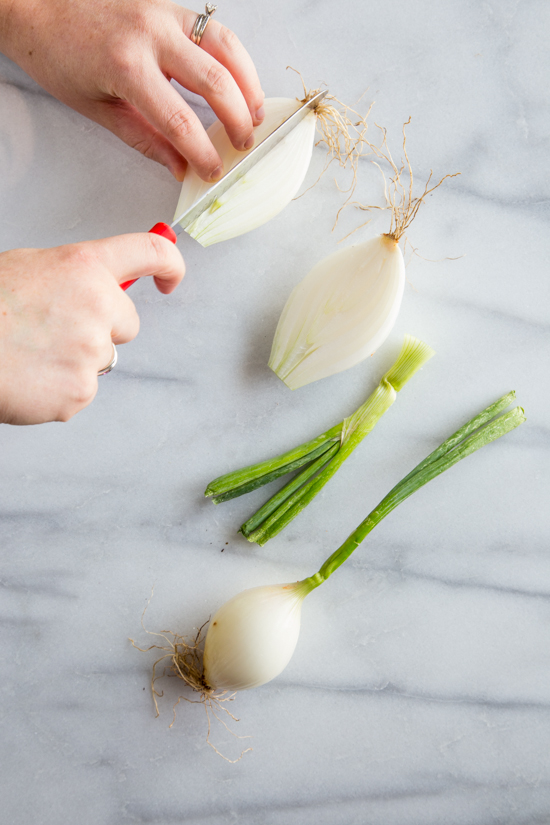 It's funny how plans change like that. With these plan changes that have had us staying in our house waaayyy longer than originally planned, we've definitely learned to adapt. Declutter. Keep extra "stuff" to a minimum. This, my friends, is sooo hard for me!
I'm a clutter magnet. It's a serious flaw of mine and one that I just struggle beyond struggle with. We are currently undergoing a room-by-room declutter of the entire house that is bound to take months to complete. It's been too long since we've done anything of the sort and frankly, things have gotten way out of control.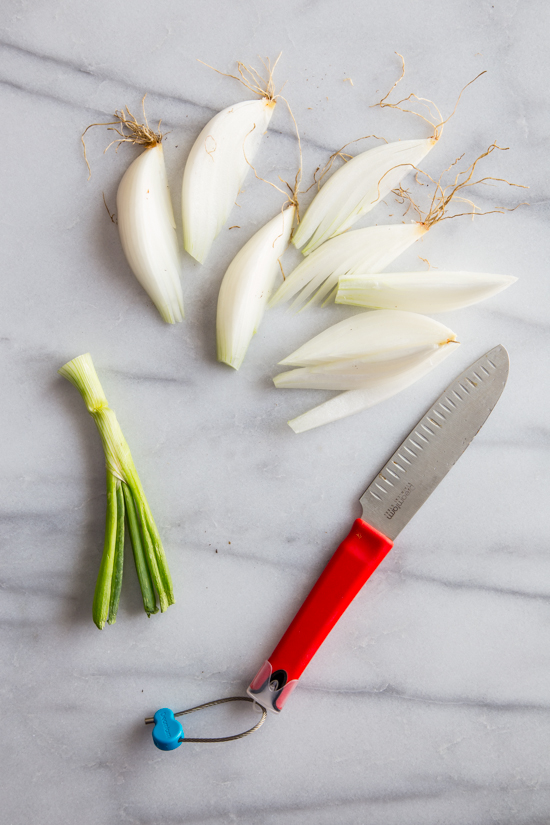 Which is why when I got to my kitchen, I was super excited to purge some of my old and junky gadgets. I had an overflowing utensil basket as well as a drawer that would always seemed get wedged shut due to some unruly spatula that decided to jam itself up into the bottom of the drawer above it, thus leaving me no choice but to flip the grilled cheese sandwiches with a butter knife from the regular drawer, instead of a proper flipper.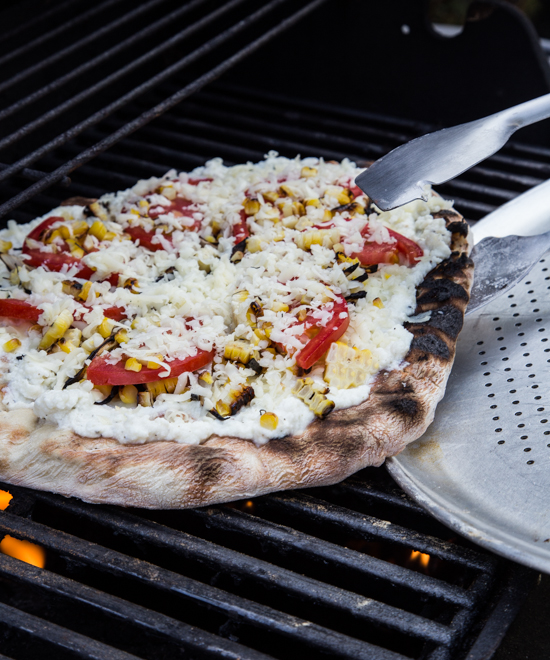 This is purely a hypothetical problem, of course.
Anyway, when I came across the Dreamfarm utensils and gadgets, I was incredibly intrigued. Trading out a drawer full of tongs, pizza cutters and spatulas, that all failed to live up to their promises, was all-to appealing. Knowing that Summer for us means pizza season, I knew that I needed to give the Dreamfarm Scizza a whirl.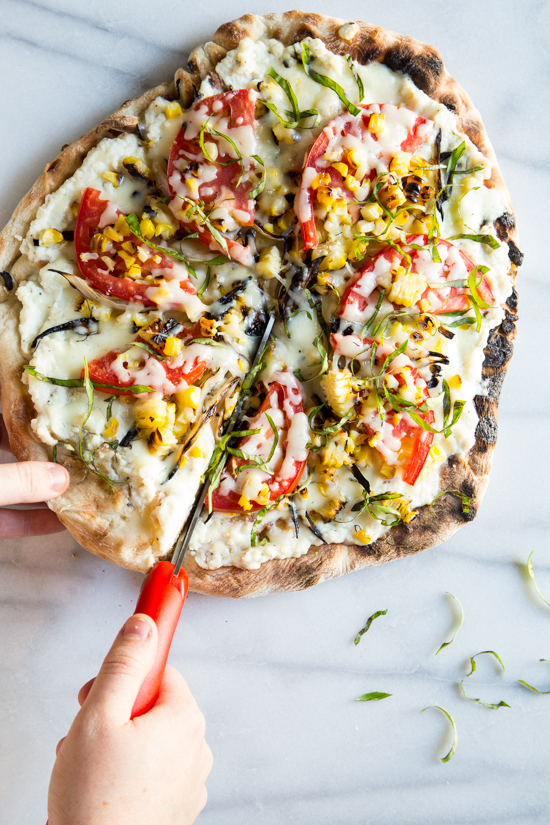 The Scizza is a cleverly named tool that's a mashup of a pizza cutter and scissors.
Get it? scissors + pizza = Scizza?
What's great about them is that they stand up off the surface, with a smooth glide bottom, and will cut through even the thickest of pizzas, even my grilled vegetable pizza or my "Grizza". See what I did there? Of course you do.
Can we talk about this pizza for a minute? I have been loving the abundance of sweet corn, tomatoes and onions that have been arriving in copious amounts from our local CSA, but at times, it can be tricky to keep inventing ways to use them up. Yes, sweet corn straight off the ear is fabulous, but have you ever tried it grilled on a pizza? The flavor and texture makes an unbelievable pizza topping! Pair it with some garlic infused ricotta cheese, sliced juicy tomatoes, grilled sweet onions and handfuls of mozzarella cheese an you have yourself a killer pizza. Not to mention a great way whittle down your mountain of sweet corn!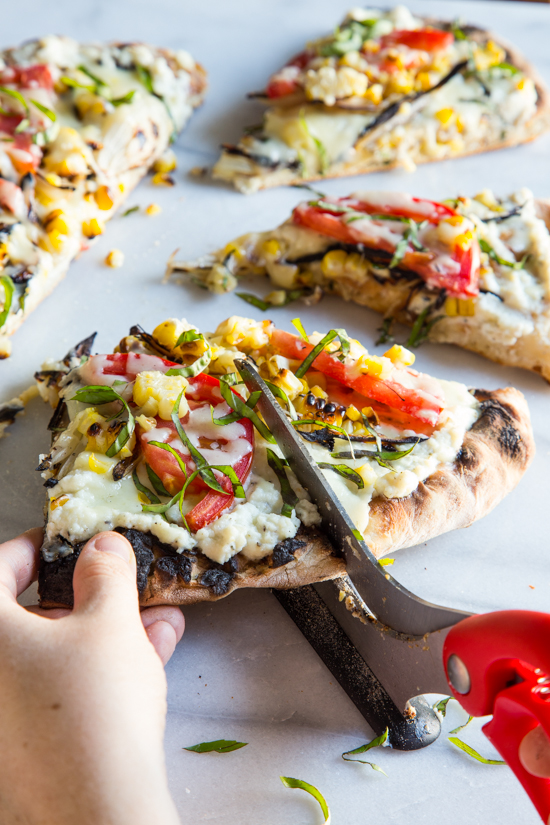 Anyway, the Scizza means business. It plowed through all of the layers of my grilled vegetable pizza with no problems. I also discovered that they work wonderfully for cutting quesadillas! Our lunches often consist of quick and easy cheese quesadillas and the Scizza has become a staple in our house at both lunch and dinner.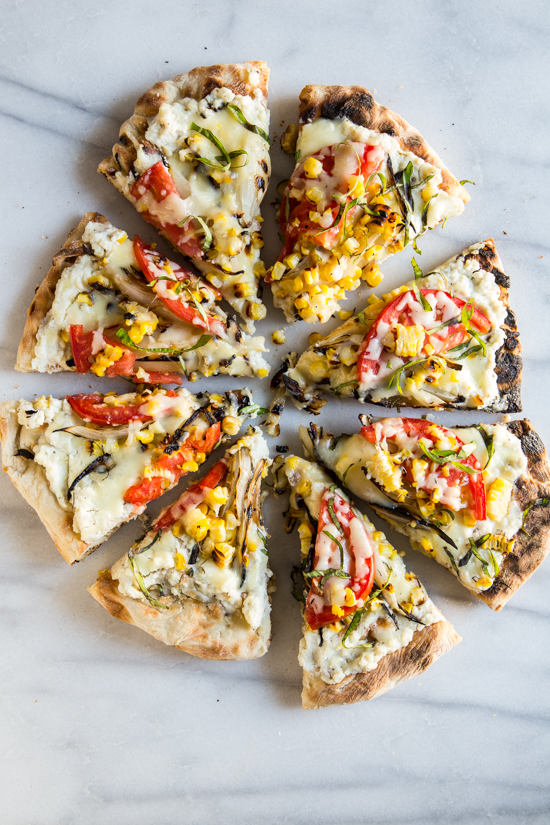 In addition to the Scizza, I was able to try out these other Dreamfarm tools:
Oni: A sweet little knife that is perfect for cutting up smaller items as well as doubles as a spreader and wrapping paper cutter. This knife is perfect for slicing veggies and making sandwiches!
BBQ Clongs: These tongs have a click bottom lock that you can quickly click on a surface, or your hip, to open or close them. Plus there is a little bump that holds the messy tong ends up off of your counter or surface.
Garject: A heavy duty garlic press that scrapes itself clean and ejects the used up garlic peel.
Here's the full recipe for my Grilled Vegetable Pizza or "Grizza" but be sure to keep scrolling for info on a super fun Dreamfarm Giveaway after the recipe!
Grilled Vegetable Pizza Recipe
Yield: 4 servings
Prep Time: 15 minutes
Cook Time: 20 minutes
Total Time: 35 minutes
Ingredients
1 cup ricotta cheese, part skim
3 cloves garlic, minced
salt
pepper
pinch of Italian seasoning
2 onions, cut into wedges
1 ear of sweet corn, husk removed
1 tomato, thinly sliced
1 tablespoon extra virgin olive oil
1 lb store-bought or homemade pizza dough
flour for rolling
1 cup mozzarella, shredded
2 tablespoons basil leaves, cut into strips
Directions
In a small bowl, mix together ricotta, garlic, salt, pepper and Italian seasoning. Set aside.
Preheat a grill to high heat. Brush onions and corn with olive oil, place in a grill pan and place the grill pan on the grill. Cook, flipping, until veggies are cooked and slightly charred. Remove pan from the grill and allow veggies to cool slightly. Using a knife, cut corn kernels off the cobs and discard the cobs. Keep grill on.
Lightly flour a work surface. Roll out pizza dough to a 12-14 inch circle, or general pizza shape. Transfer to the grill and cook, flipping once until pizza dough is golden brown and cooked through (about 6-8 minutes total). Remove from grill.
Top crust with ricotta mixture, grilled veggies, sliced tomatoes and shredded mozzarella. Return to grill and close cover, cooking for 3-4 minutes or until cheese is melted and toppings are warmed through. Remove from grill.
Cut pizza into eight pieces, top with basil and serve! Enjoy!
August 5th, 2014
If you are finding yourself in the same situation as me (with a utensil drawer that haunts your dreams) I've got some good news! Dreamfarm is hosting a great giveaway called The Dreamfarm Junk Cure!
Head on over to Dreamfarm's Facebook page and show them what's in your junk drawer!  You could win one of 8 Dreamfarm prizes!
Here's how you enter: Dig through your junk drawer to the very back and find your most useless gadget.  Take a photo and submit it.  You can submit as many photos as you like by the submission end date.  Win one of 8 cool Dreamfarm tools!  Each week 2 winners will be chosen at random.
You could win one of the following Dreamfarm tools:
Garject Lite, Smood, Scizza, Large Vebo, 9" Clongs, BBQ Clongs, Chopula or Supoon.
How fun is that?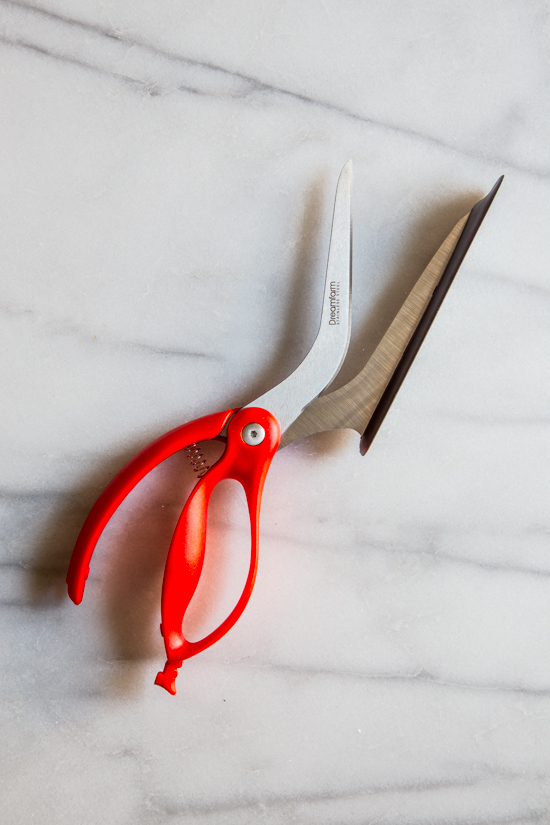 Good luck and Happy Tuesday!