Halloween Thoughts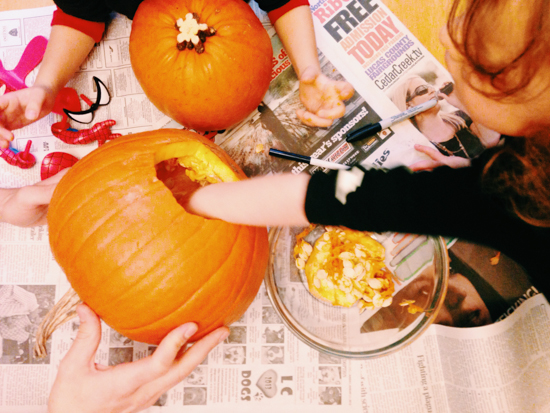 I've been slacking off on my Thursday Thoughts, and while I know it means no recipe today, I wanted to share with you a glimpse into how we do Halloween. Around our house, Halloween isn't a one day event. It's a let's-see-how-many-times-we-can-wear-our-costumes week long extravaganza. It's not that we do anything extraordinarily huge, but we usually find several occasions to do Halloween-y type things to draw it out a bit. I'm a lover of holidays, especially if it means dressing up in a wacky wig and making your kids dress like miniature yellow minions. Truth be told, they totally wanted to be minions. Honestly.
There was a period of time last week when I thought the baby was going pull a four-year-old and decide she wanted to be a princess at the last minute. That would just be my luck.
Thankfully, she happily dressed as a wacky minion (Dave, specifically for all you hard-core Despicable Me fans). And if you're really up on your minions, the Buddy was two-eyed Phil.
Anyway, the kiddos made their rounds with their costumes, from Pre-school Trunk or Treat, to our family Halloween party and a very Spooktacular Symphony concert complete with kid activities before the show. The kiddos even got to play a few instruments. My inner band geek weeped with joy at the sight of the baby with her sweet little violin.
Who am I kidding? 10 years of band makes me an outer band geek and proud of it!
Rein it in, Em…
Here are a few pics of our week long Halloween festivities. I hope you and your family have a wonderful, happy and safe Halloween!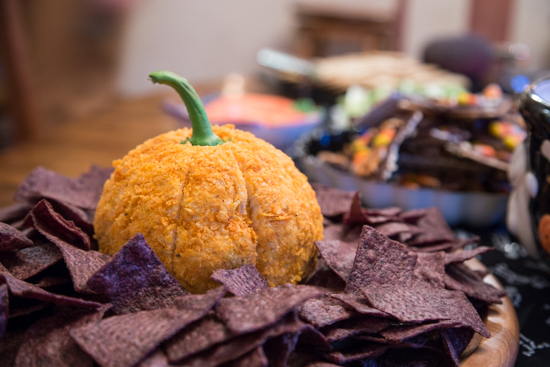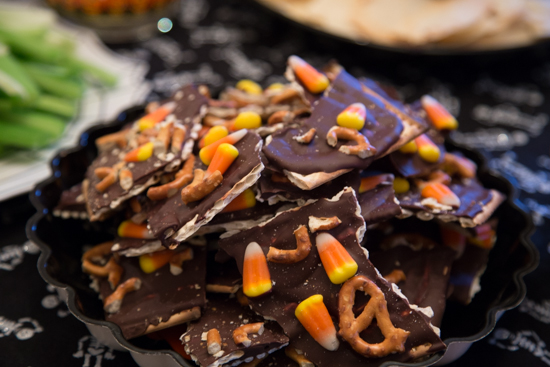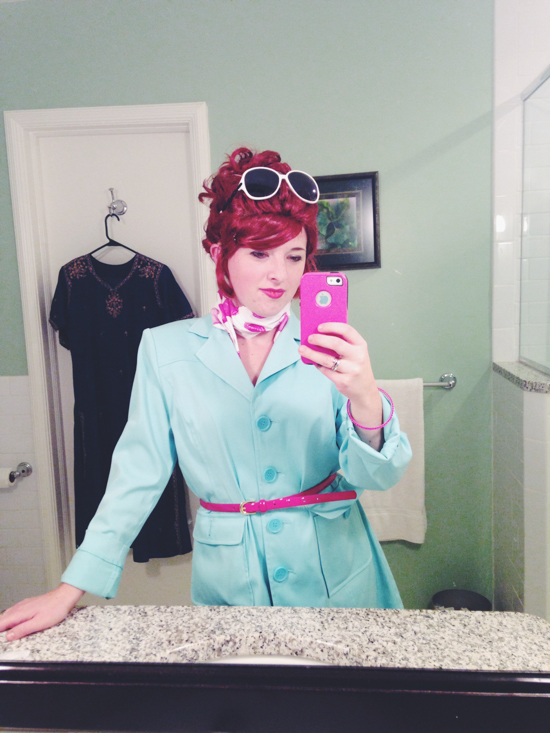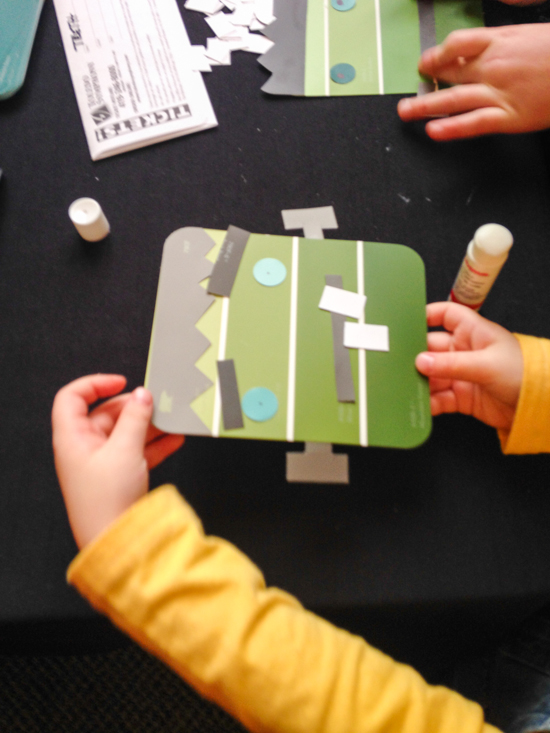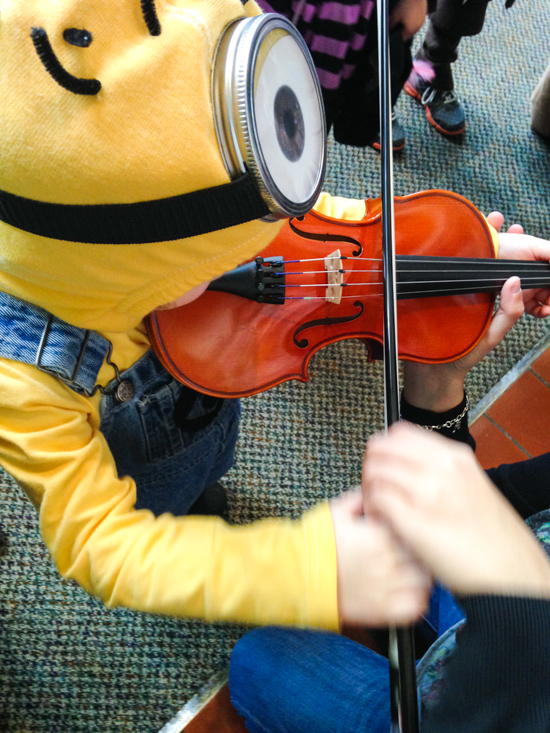 Happy Halloween!!