Two Ingredient Instant Pot Salsa Pork Chops
Quick and easy Instant Pot Salsa Pork Chops use 2 main ingredients and very little hands on time. Full of flavor, these juicy pork chops will satisfy even the pickiest of eaters!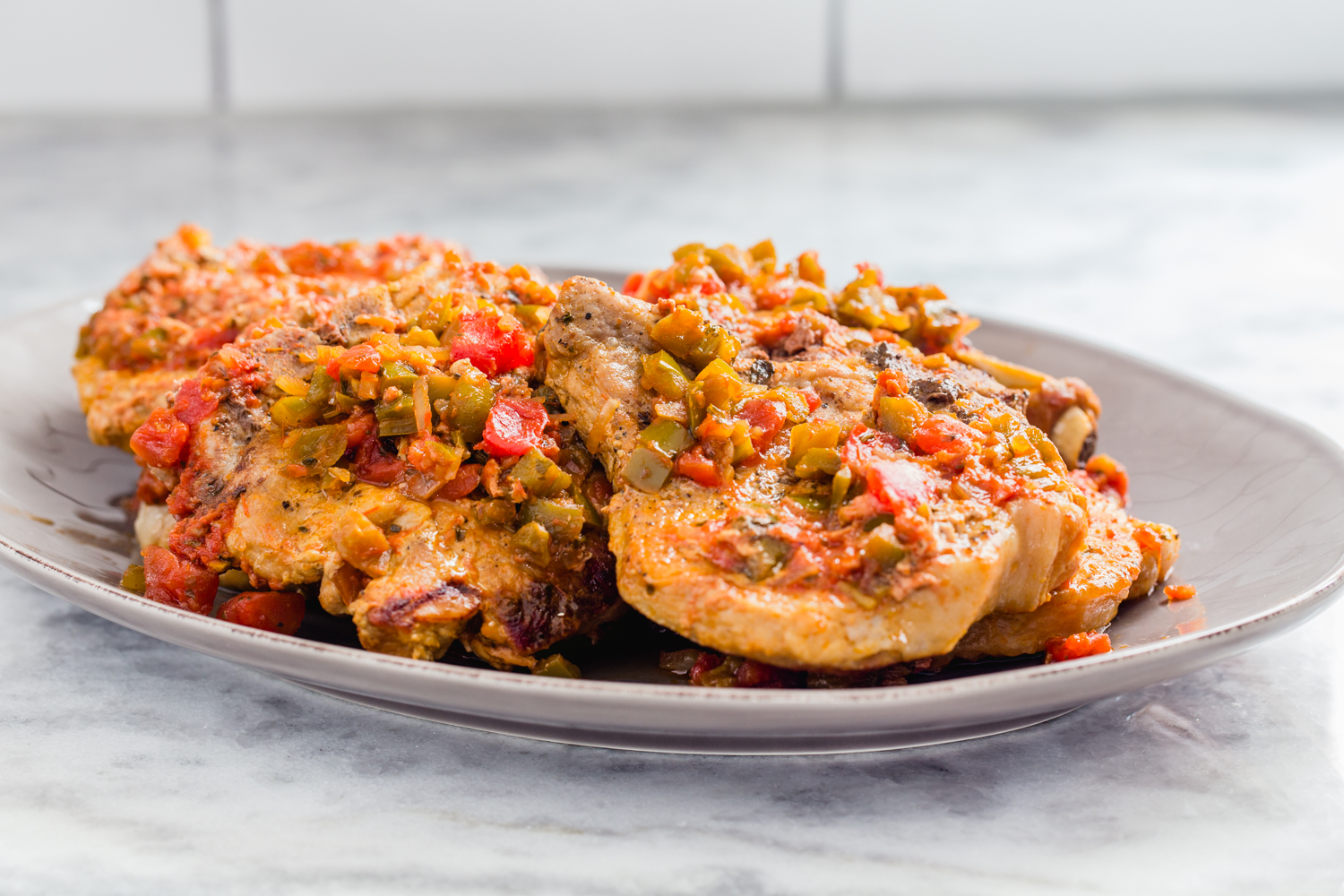 This post is sponsored on behalf of Ohio Pork Council. All opinions are, as always, my own.
I'm pretty sure that if I was left alone on a dessert island, all I would need was my Instant Pot. You guys, this thing has become our 5th family member.
It's no exaggeration when I say that I make dinner in it at least 3 nights a week. And, my portfolio of recipes is growing as I slowly peel back the layers of what this appliance can do.
I made ribs in just 25 minutes the other day, guys. RIBS. IN 25 MINUTES. Baby back ribs that were tender, but not mushy and were gobbled up in the blink of an eye.
But that will be a recipe for later on (trust me, it's coming).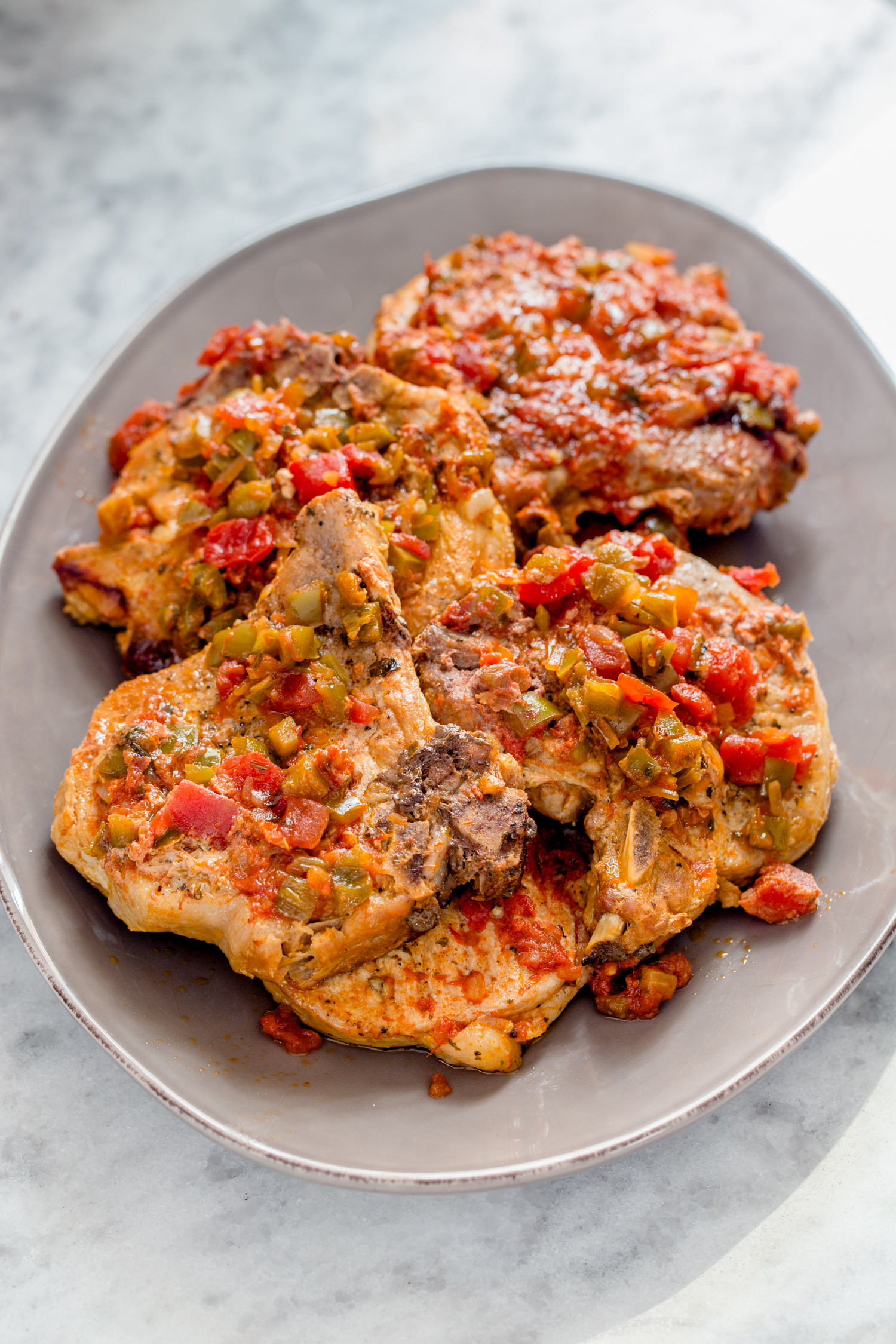 Today, I want to talk about another of my favorite cuts of pork: the good old bone-in center cut pork chop, specifically these Instant Pot Salsa Pork Chops.
I love cooking meat on the bone! It imparts such incredible flavor to the meat and helps keep it moist while cooking. Plus, you can collect all your bones, pop them in the freezer and make yourself a big old batch of bone broth later.
I'm sharing a new post on how to make bone broth in a slow cooker over on Emily Goes Keto, and these left over pork chop bones made the perfect addition to my most recent batch of bone broth. Be sure to check that out!
But let's run down the details on these easy, breezy Instant Pot Salsa Pork Chops:
Just 2 main ingredients: pork chops + chunky salsa (plus olive oil, salt, & pepper)
Only 2 minutes in the Instant Pot
Made with lean pork chops and salsa, this dish will help keep you on track for with your healthy resolutions!
How easy are these pork chops?! I have made this recipe so many ways over the last few months by varying up the cut of pork.
I've done a pork roast, pork tenderloin, boneless pork chops, thick cut pork chops, thin pork cutlets…you get the idea.
No matter what cut of pork I use, the method is the same.
Season the pork with salt and pepper, brown it on both sides in the Instant Pot, toss in your favorite chunky salsa and cook.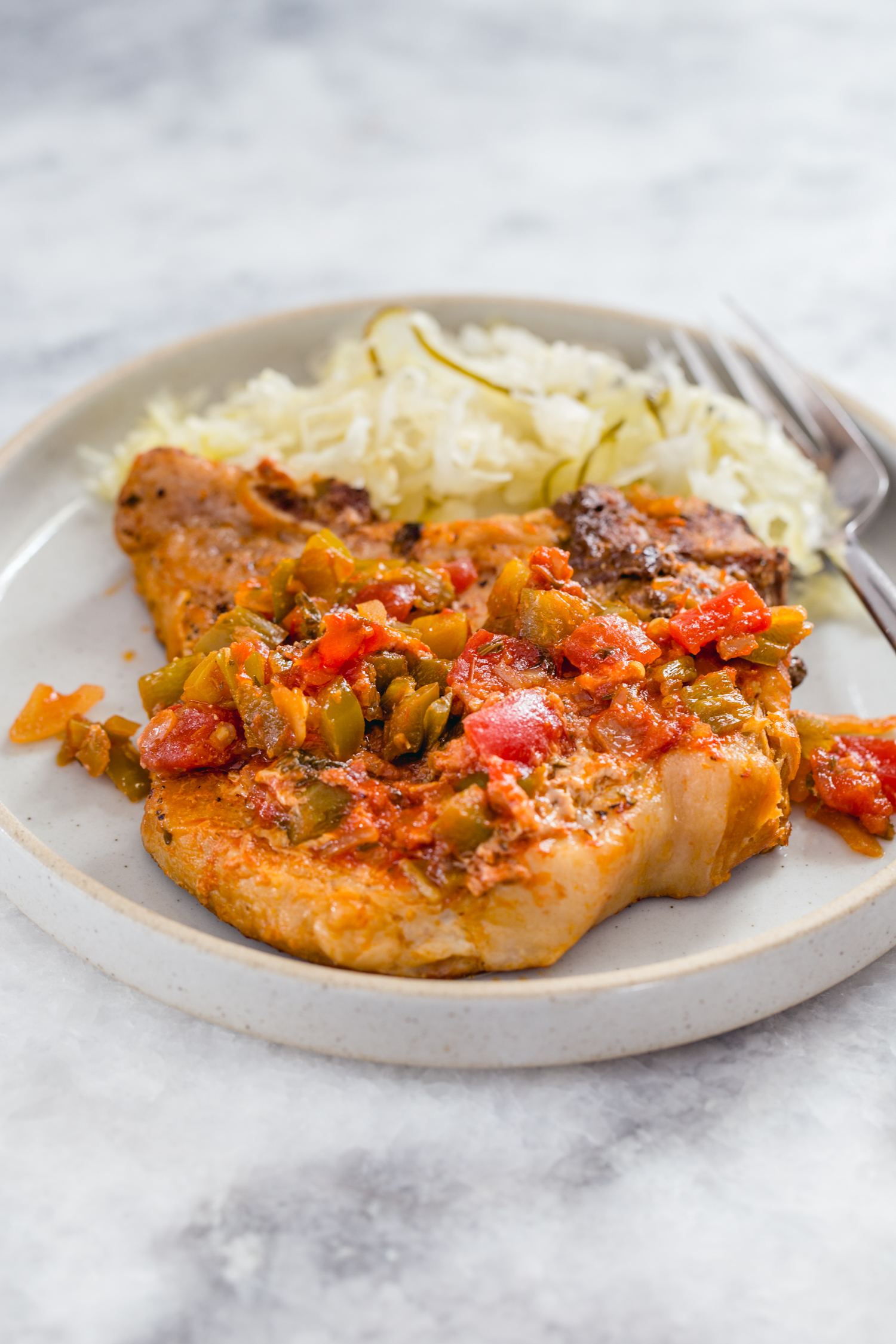 I used 1/2 inch thick pork chops and they took 2 minutes on high pressure in the Instant Pot. If you are using a thicker cut of pork or a different amount of pork you will want to adjust the amount of salsa and cook time.
More pork = more salsa. Less pork = less salsa. That's my pork chop math for the day.
Here is a guideline for pork cuts and Instant Pot cook times for this recipe:
1/2 inch – 3/4 inch pork chops // 2-3 minutes
1 1/2 inch – 2 inch pork chops // 6-8 minutes
boneless pork roast cut into 4-5 inch chunks // 14-15 minutes
Always check for doneness with a thermometer and be sure that the pork is 145°F. A blush if pink is always a good thing on a pork chop!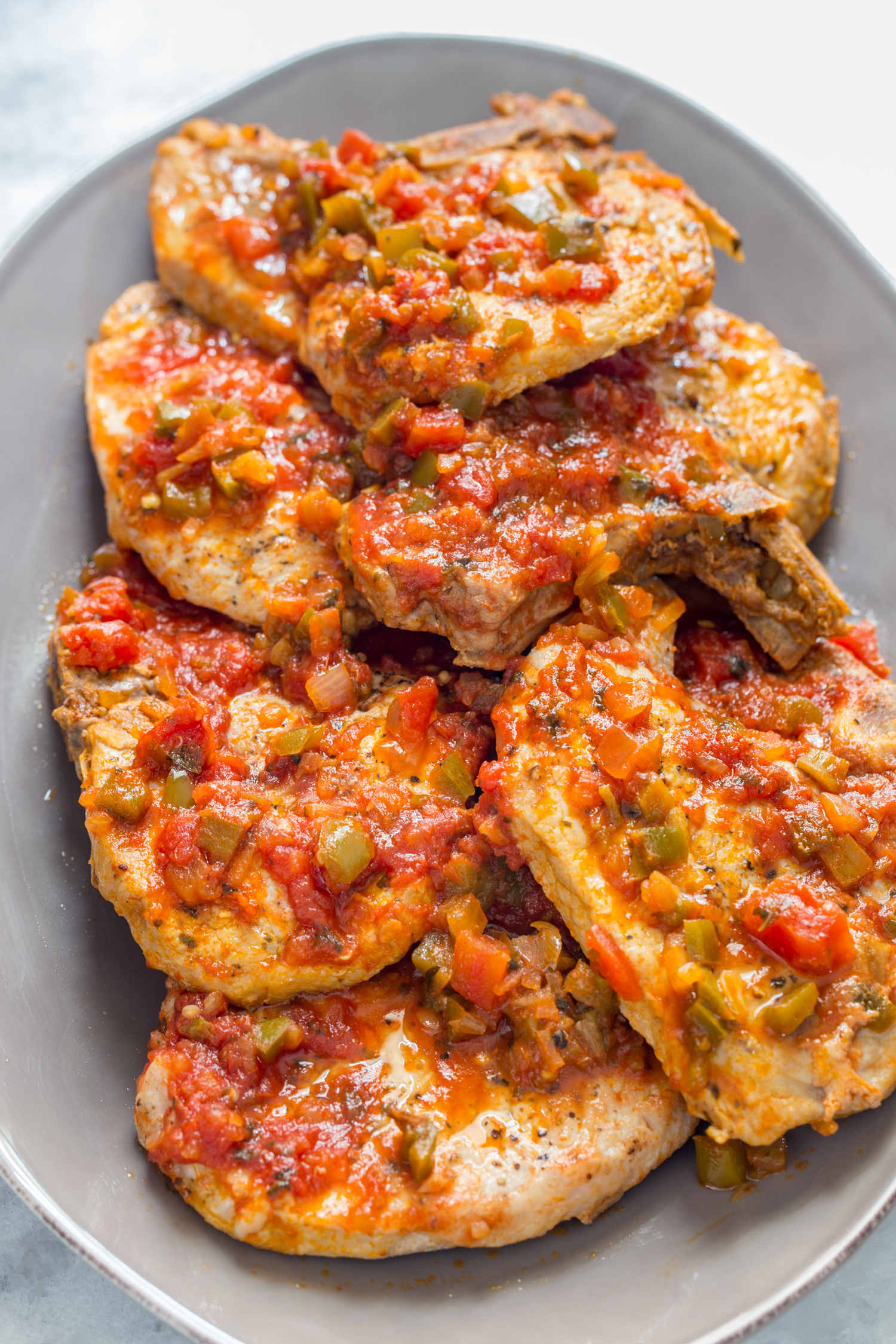 Want to explore more Instant Pot Pork Recipes? Be sure to check out my Instant Pot Pulled Pork recipe. You're going to love it! If you haven't tried pork in the Instant Pot, now is the time. Now. Is. The. Time!!

Happy Cooking!
Instant Pot Salsa Pork Chops
Yield: 6 servings
Prep Time: 5 minutes
Cook Time: 15 minutes
Total Time: 20 minutes
Ingredients
6 bone-in center cut pork chops, about 1/2 inch thick
kosher salt and black pepper to taste
3 Tablespoons olive oil
1 - 24 oz jar chunky salsa (I used a zesty cilantro version)
Directions
Season pork chops with salt and pepper on both sides.
Add olive oil to Instant Pot and turn on sauté setting. When oil is hot, brown pork chops 1 or 2 at a time. Cook each pork chop for about 1-2 minutes per side. Work in batches until all pork chops are browned.
Add half of the pork chops back to the pot. Top with half the jar of salsa. Add remaining pork chops and top with remaining salsa.
Place on lid and set valve to sealing. Cook on high pressure for 2 minutes. Allow pot to depressurize naturally (this will take about 10 minutes). Check for doneness with a meat thermometer. Pork should register at least 145°F.
Transfer pork chops to a platter and use slotted spoon to scoop out salsa and serve over the top of the pork chops.