Little Tickle Cocktail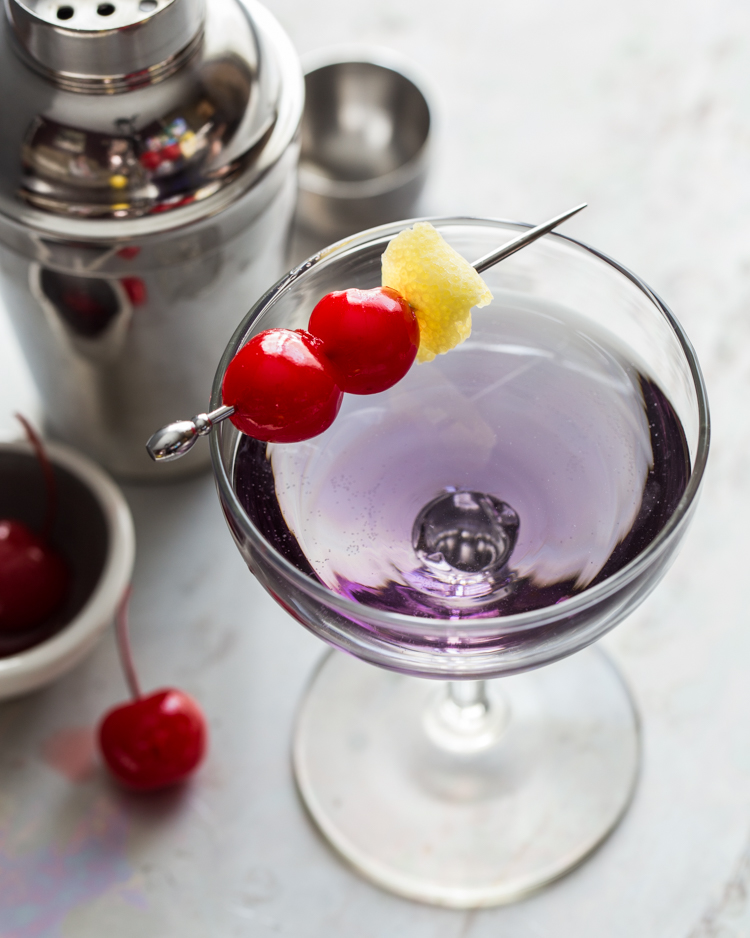 Simple times. Simple moments. Some of my favorite Valentine's Day have been the most simple. A night at home with a delicious dinner, a full DVR and a couple of crazy tasty cocktails. A few weeks ago, I made a Le Fizz cocktail from the Grey Goose website and I had been eyeing this beautiful purple Little Tickle Cocktail.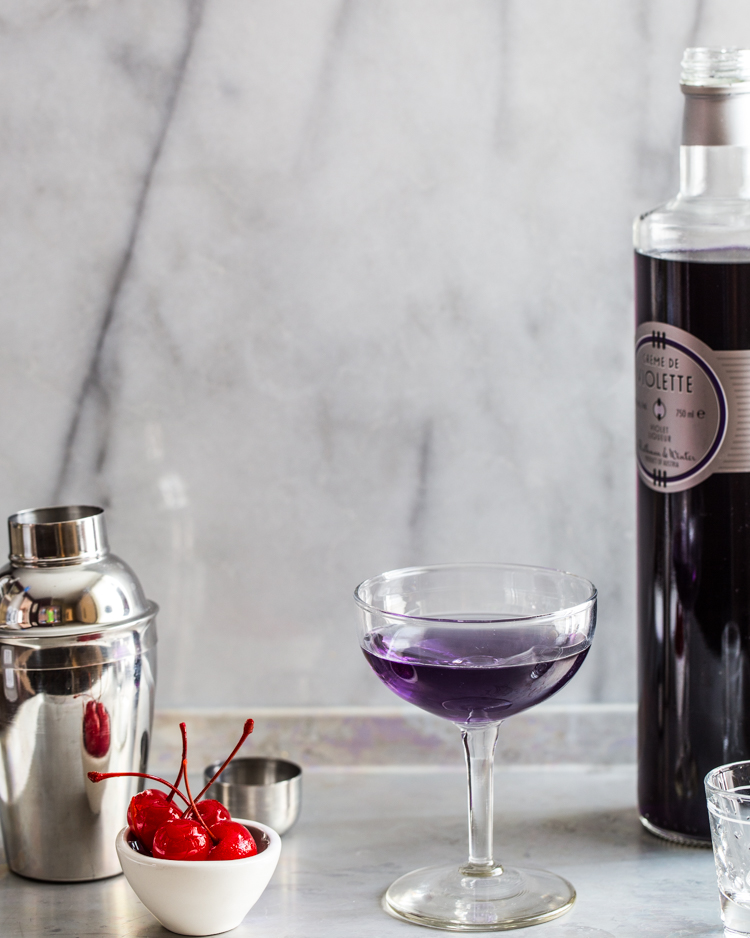 The blushing purple comes from Creme de Violette which I had on hand from my summertime Aviation cocktail. The original calls for Creme Yvette, which is similar, but the flavor profiles are quite different. If you've got a bottle of Creme Yvette in your cabinet, by all means use that. I didn't and found that the Creme de Violette added some sweet floral notes to the vodka and gin making this a light, martini like drink.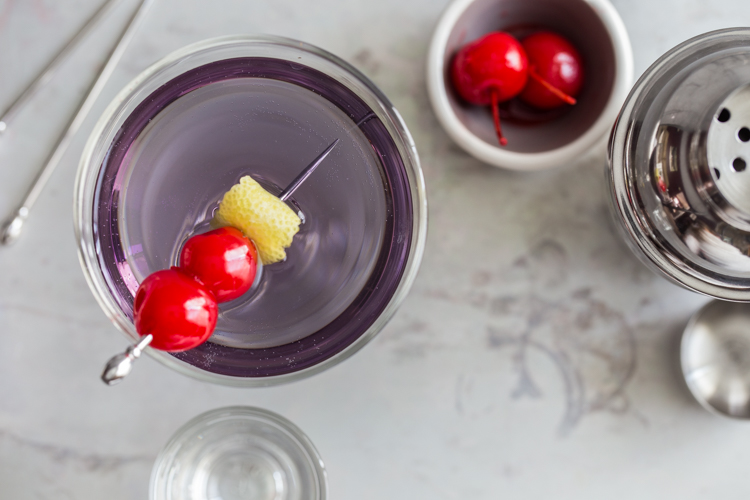 I'm thinking this Little Tickle cocktail will be our Valentine's Day cocktail this year. Simple, beautiful and best of all: tasty.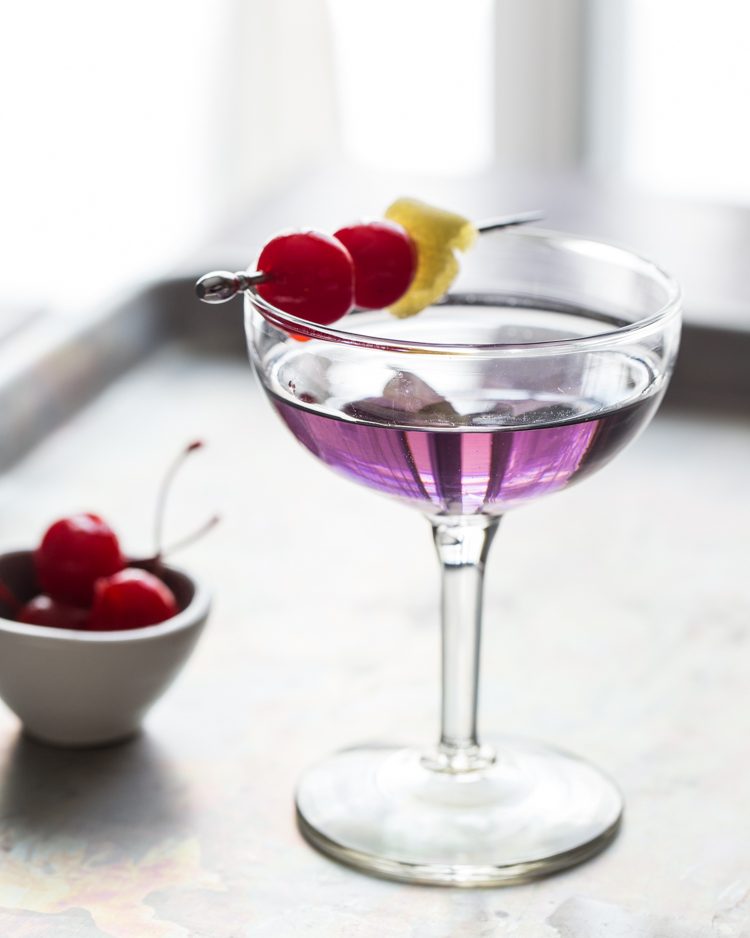 Happy Friday!
Little Tickle Cocktail Recipe
Ingredients
1 1/2 ounce vodka (I used Grey Goose original)
1 1/2 ounce gin (I used Bombay Saphire)
1/3 ounce creme de violette
maraschino cherry for garnish
lemon peel for garnish (optional)
Directions
Chill a coup or cocktail glass. Add vodka, gin and creme de violette to an ice filled shaker. Stir cocktail with long cocktail spoon until frosty. Strain into chilled cocktail glass. Garnish with cherry and lemon peel (optional). Serve and enjoy!