malted chocolate pot de creme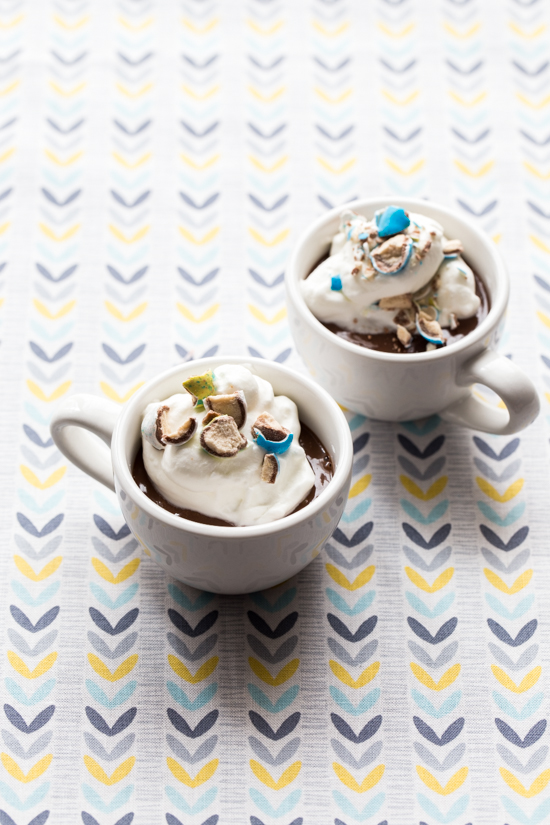 Malted Chocolate Pot de Creme are sweet, simple and an unexpected way to infuse your dessert with scrumptious malted milk. 
I make no secret about my love for Fall and Winter. Yes, even winters like this one. For as much snow and wild weather that we had, it didn't bother me. I actually liked it. I loved it, actually. The snow days let me stay in and snuggle the kiddos, and also allowed us to go sledding, skiing, build snowmen and snow forts.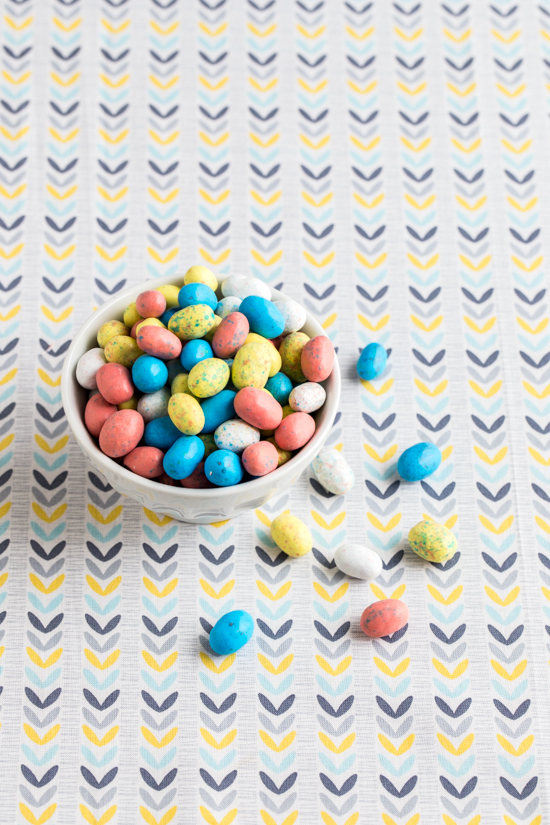 I was truly ok with the 85+ inches of snow that we saw this season. That is, until we received a dusting of snow the first day of Spring. That 1/8th inch of snow that barely covered anything and was gone by lunch time, just set me over the edge. I couldn't believe it. And I was all of a sudden completely over it.
It was like that 1/8th inch of snow was the straw that broke the proverbial camel's back.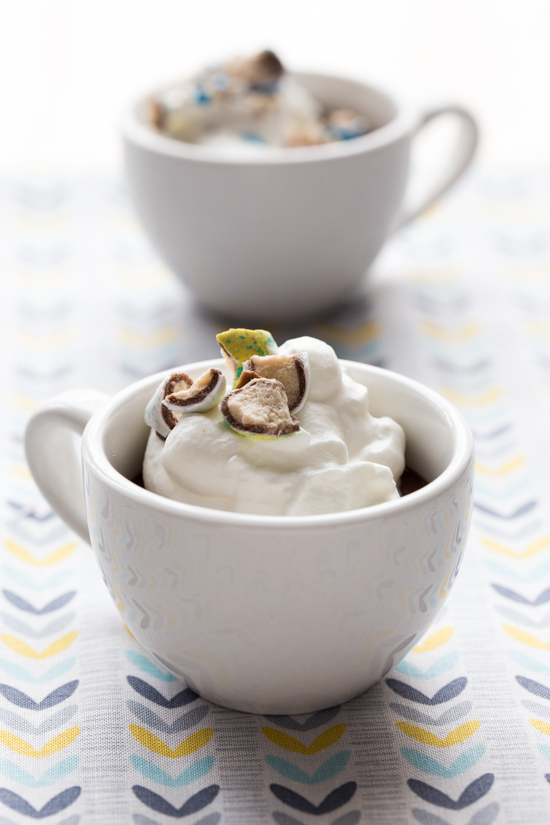 I instantly wanted Spring to be here and all that comes with it. Flowers, warm(ish) breezes and light weight jackets. I started buying up Easter candy when I was at Target, loving all of the delightfully light colors and egg shaped goodness that I found there. It's a little thing, Easter candy, but it sure does go a long way to heralding in the season. Or at least help convince me that it's here even though our temperatures are still in the 30's.
Last week, I whipped up these delicate yet decadent Malted Chocolate Pot de Creme inspired by my very favorite Whoppers Robin Egg candies. I'm sharing the recipe over at My Baking Addiction, so be sure to head over and take a peek.
Especially if you need a shot of Spring among the still quite chilly weather.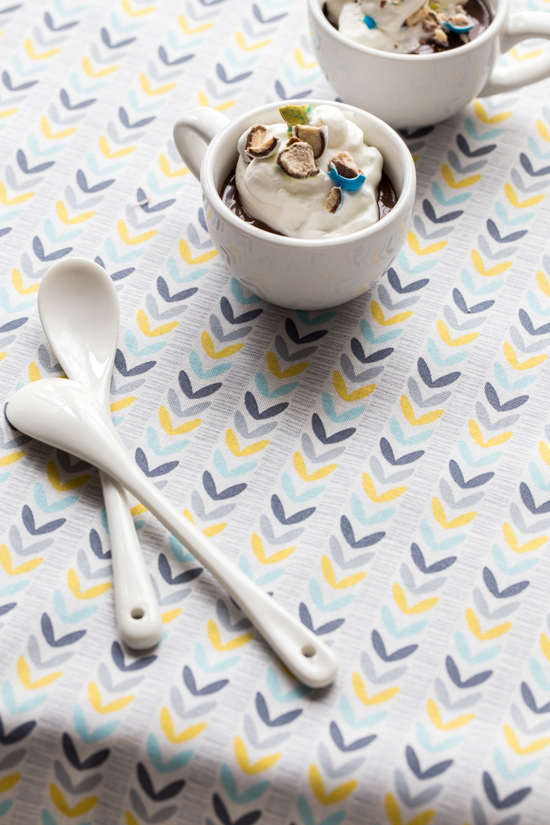 Happy Friday!