maple latte
A three ingredient maple latte is simple, sweet and pretty much the best thing to enjoy on a cool fall morning. A bowl of hot, spiced oatmeal or a plate of rye toast topped with a runny egg is the perfect accompaniment.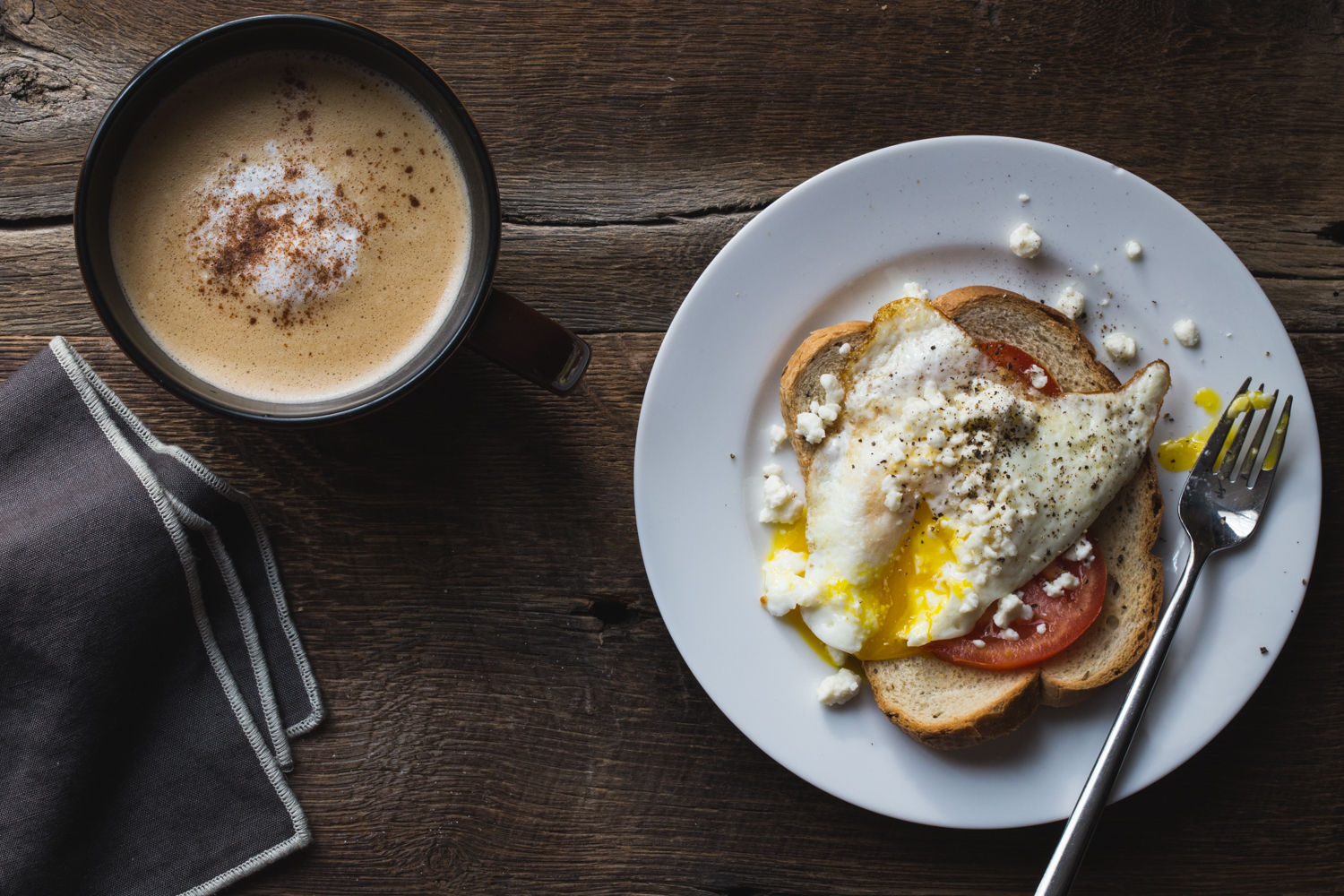 There has been a lot on my mind lately. Behind the scenes projects, family activities and travel have been consuming all time and mental energy that I can typically reserve, at least a fraction, for this space. Since October has rolled around, I feel I've been floundering, scrambling to find time to devote here.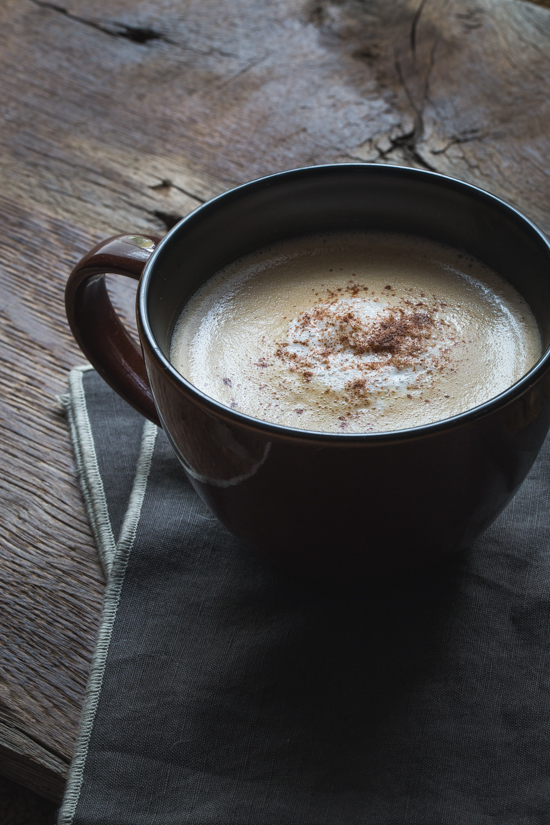 I miss it. And it's certainly not the first time that I've struggled with time and inspiration and I'm positive it won't be the last. However, each time I burst through to the other time of these mental blocks, I feel stronger and more energized. More inspired to share images and food, possibly from a slightly new perspective. It excites me to grow and change and develop further as a photographer and blogger.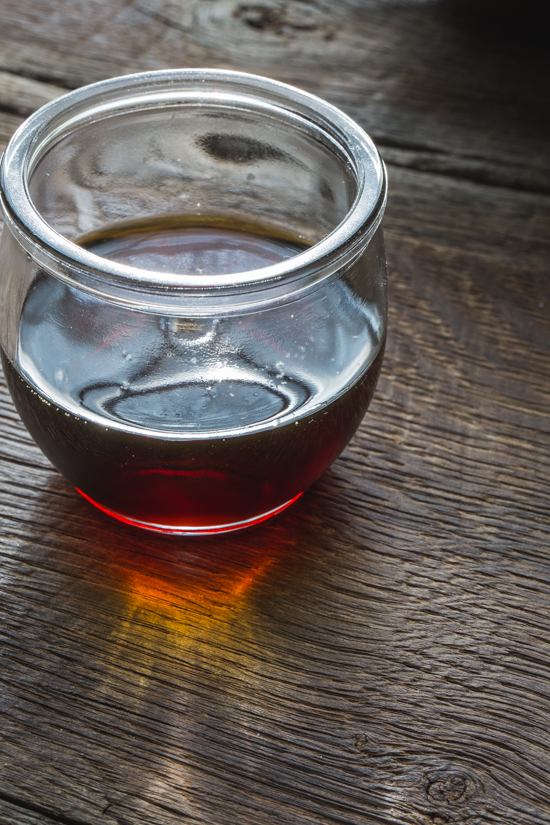 So what does this growth have to do with a maple latte? It's real. This was my actual breakfast that I ate right after these photos were snapped this morning. I realized that as much as I share food and images, many (although not all) of the recipes are developed with the sole purpose of sharing in this space. While we always eat and enjoy the food I share – I'm not in the business of wasting food – there are so many more recipes that I make everyday for my family that I don't share.
I worry at times that our everyday food isn't worthy of photos and stories, but if that food isn't worthy, what is? I want to move into sharing not only special occasion food, but our everyday food. My actual go-to meals that I make time and time again. The breakfasts, lunches and dinners that are engrained into my head.
Which is why I'm here, sharing this maple latte. Lattes are daily business around these parts.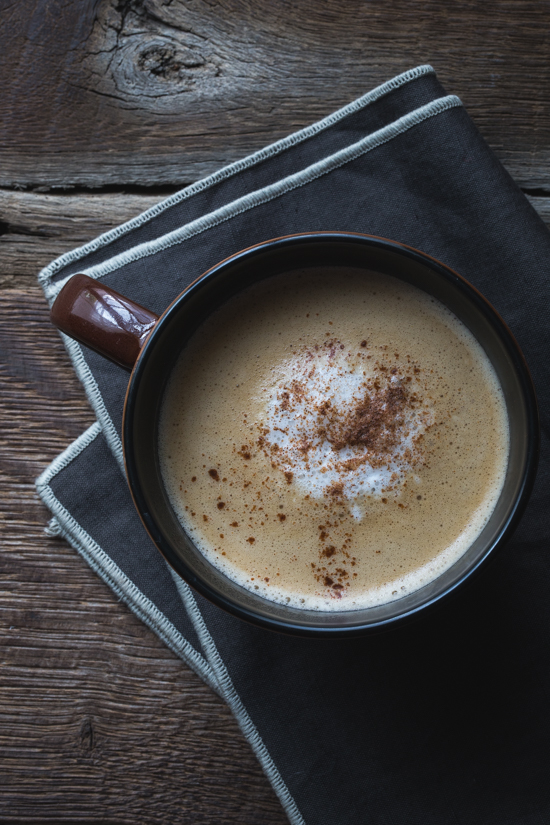 This drink is three ingredients: espresso, whole milk and maple syrup. It's not complicated, or pretentious. It will also save you about five dollars and a trip to Starbucks. Because I don't own a fancy milk frother or steamer, I have developed a trick of 'foaming' milk in the microwave with the help of my handy mason jar.
I simply pour 4 ounces of whole milk into an 8 ounce mason jar. Put the lid on and shake vigorously until bubbly. Remove the lid and microwave the uncovered jar for about 45 seconds. The bubbles will become a bit more foamy in the microwave. Then pour the hot milk into your espresso and spoon the foam on top.
Is it the perfect temperature of milk? Probably not, but it honestly doesn't matter. Which is why I make a version of this latte every day. Since I got my Nespresso machine, it's made with espresso now, but previously I just brewed a 6 ounce cup of strong coffee with my Keurig although you can use any type of strong coffee that you like. It's a very forgiving drink. And if you have the skills to create latte foam art in the top, by all means go for it. That is not a skill I have nor feel like perfecting. My leggings and sweatshirts don't seem to mind a classic foam top with a sprinkle of cinnamon.
While this is not a cocktail for Cocktail Friday, this drink is just about as comforting as they come. And sometimes a shot of coffee is more important than a shot of alcohol.
But maybe that's just me.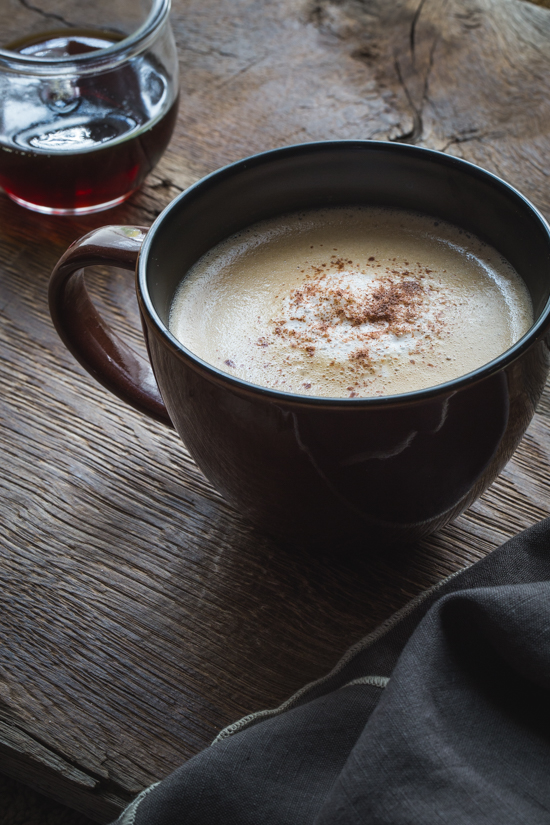 Happy Friday!
Maple Latte Recipe
Yield: 1 latte
Prep Time: 5 minutes
Ingredients
4 ounces whole milk
2 shots espresso (or about 6 ounces strong brewed coffee)
1 tablespoon pure maple syrup
cinnamon for garnish
Directions
Pour milk into an 8 ounce mason jar and replace lid. Shake for about 10 seconds until bubbles and foam develop at the top. Remove lid and microwave jar for about 45 seconds or until milk is hot to the touch and foamy. Pour espresso into a mug and stir in maple syrup. Top espresso with milk and spoon foam onto the top. Sprinkle with cinnamon and serve.
Notes:
If you have a milk steamer or frother, you can use that to prepare the milk and eliminate the mason jar method.