my egg-celent adventure with ohio eggs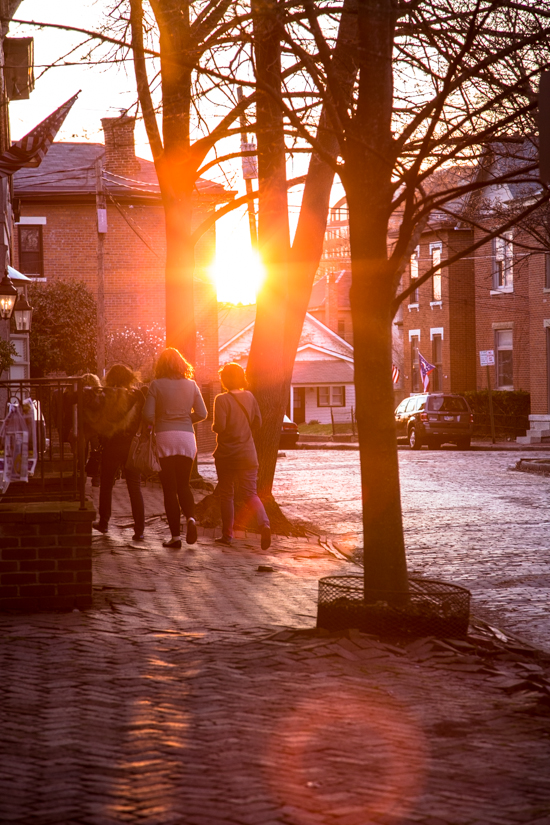 Life is full of opportunities. Some opportunities yield disappointing results while others turn out to be down right fabulous in every way. I recently had one such fabulous opportunity to join a group of fantastic bloggers in the capital city of my home state of Ohio to learn all about Ohio eggs. Yes, an entire event dedicated to the incredible egg hosted by the Ohio Poultry Association.
It was absolutely egg-celent and I'm not even sorry for the pun.
Since returning home, I've been attempting to organize my thoughts about my Ohio Eggs trip. There are so many amazing things to share, so much information about how Ohio eggs are responsibly and safely produced, so many eateries and places to recommend in Columbus that it's taken me a week to just get it sorted out in my head, let alone on paper (er, computer screen).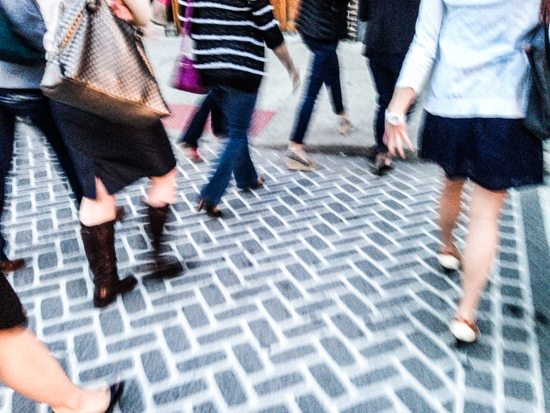 I'm going to start at the beginning and hit the highlights because there were some great highlights. And by highlights I mean restaurants and egg talk because those are both awesome.
The trip was a three day event and we were joined in our adventure by Jim and Mandy from the OPA, Hana who was the PR extraordinaire who planned the entire event, and Tom Hertzfeld who is an Ohio egg farmer and happens to provide all of the shell eggs to Bob Evans' restaurants. In chatting with Tom, I realized that his farm is only about 20 minutes away from where I live and he generously invited me to take a tour of his farm sometime, which I will most definitely take him up on. This egg stuff is fascinating!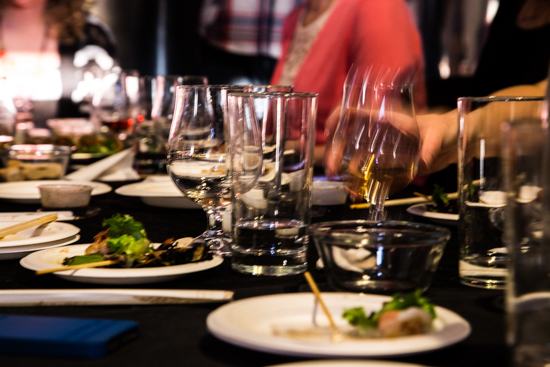 To kick off our trip, we had dinner at a local meadery called Brothers Drake Meadery. If you've never heard of mead, it's actually a wine that is made from honey and it dates back to ancient times. Well, the guys there now are doing things that are anything but ancient. This place was modern, cool and the mead was pretty amazing. My favorite: Apple Pie Mead. If you ever have a chance to get your hands on a bottle of this stuff – DO IT! It's killer.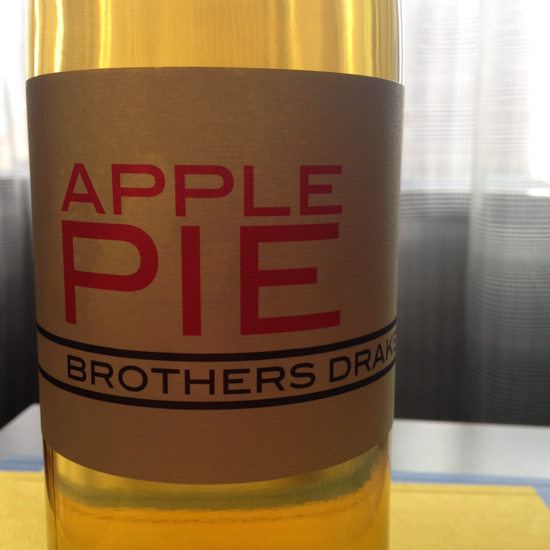 Dinner at the meadery was provided by Tokyo Go-Go which is a local food truck and they served the best pork dumplings I have ever tasted in my life. The entire meal was served as a tasting meal with pairings of mead at each course. Every course got better and better and, surprise, they ended it with the luscious Apple Pie Mead. Man, it was fantastic!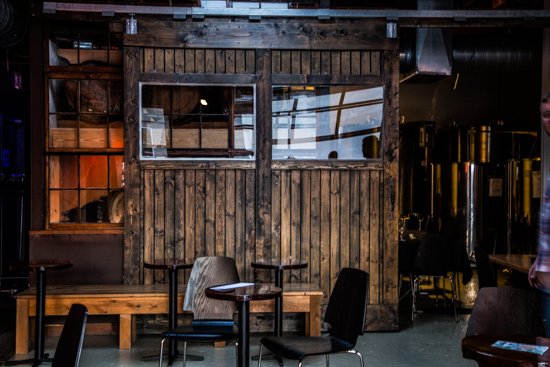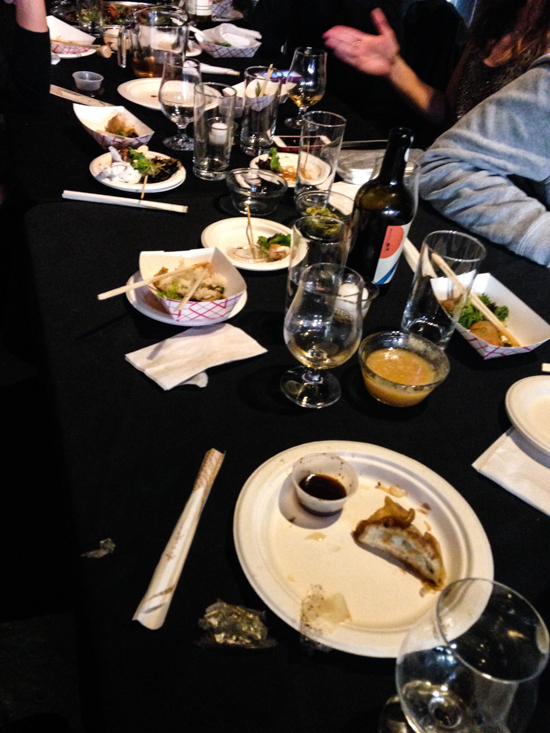 Next, we were off to Jeni's for dessert where I promptly ordered a waffle cone full of black coffee ice cream because really? It's me and where there is coffee, there is deliciousness. That's not a real saying, but I'm making it one.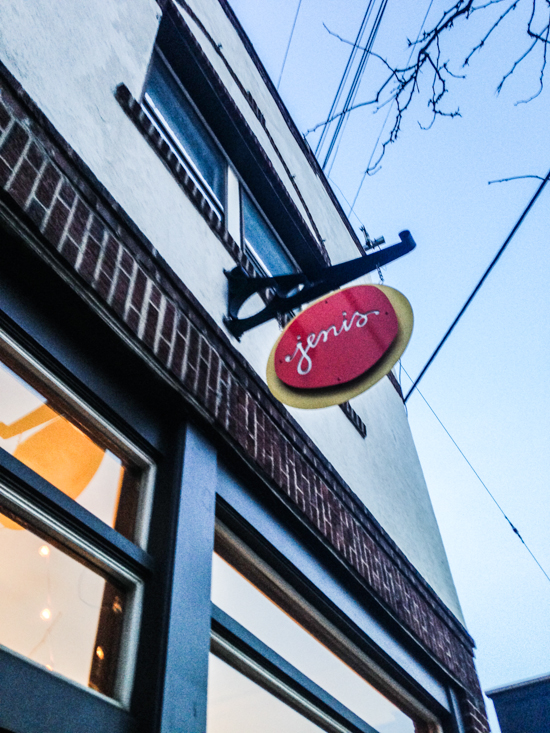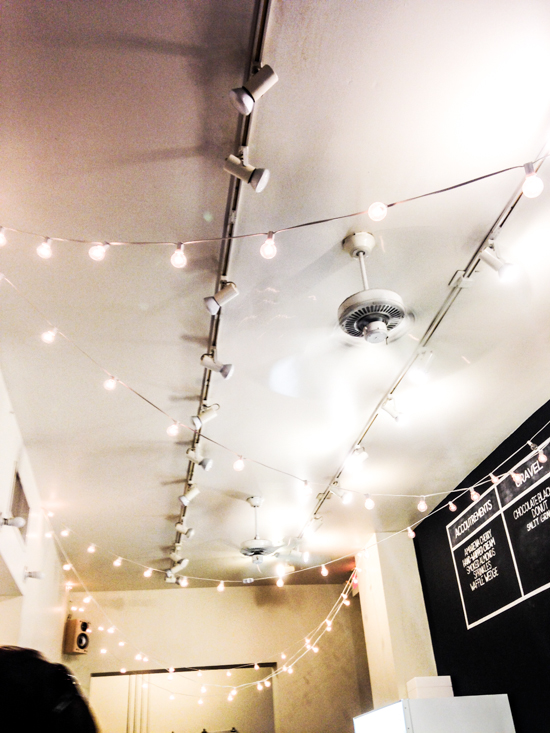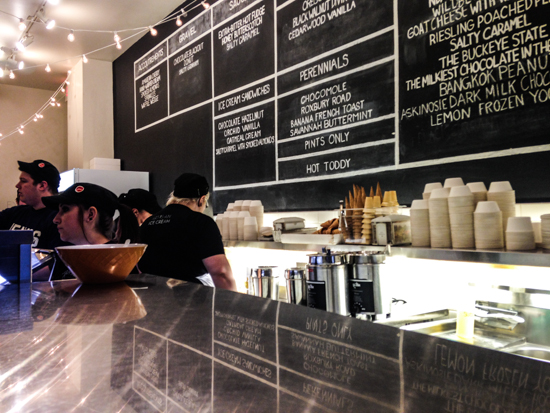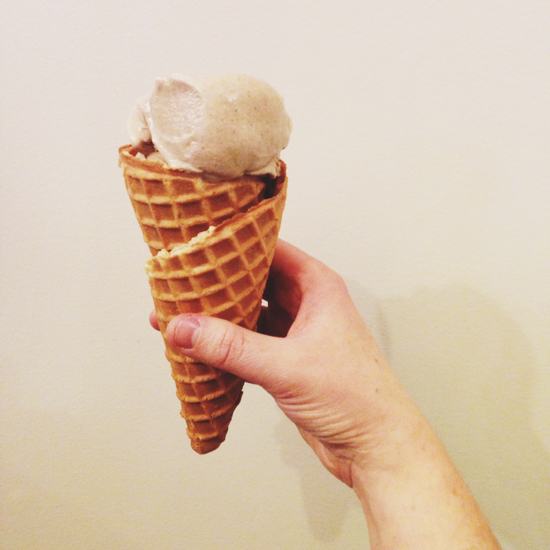 The next day was filled with information and revelations that pretty much blew my mind as well as all of my pre-conceived notions of what egg farming entailed.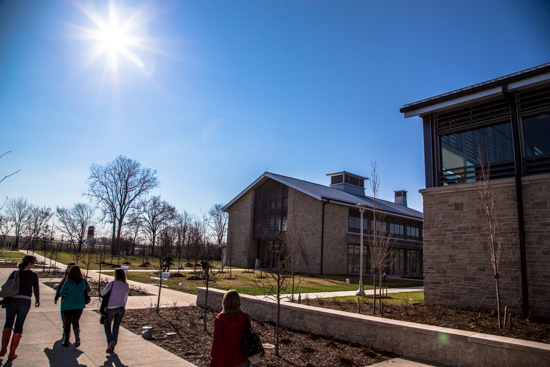 We started the day off with a tour of the brand new Bob Evans' headquarters where nothing less than impressive. We toured the facilities, offices, kitchens and their wonderful heritage hallway and got a first hand view of how recipes are developed in their restaurant test kitchens as well as their product test kitchens which focus on their popular grocery store products. The building was stunning and we all particularly loved the heritage hallway which chronicled the history of Bob Evans. The classic sausage truck was too cool not to take a million photos of.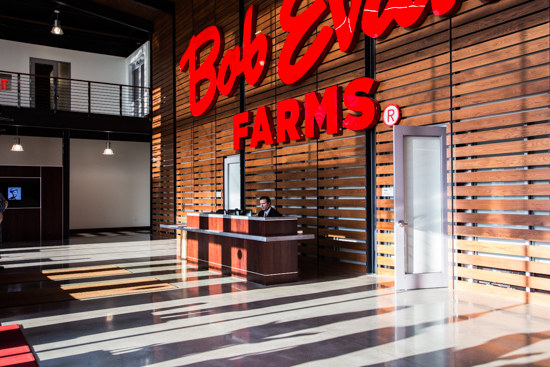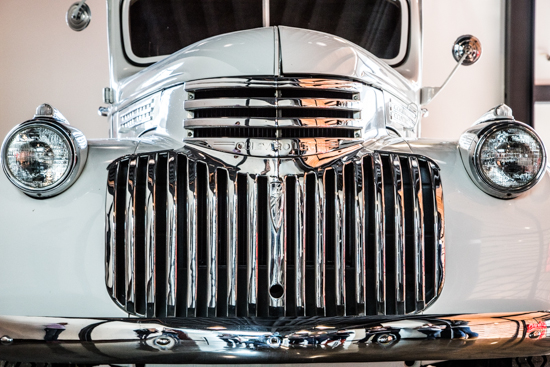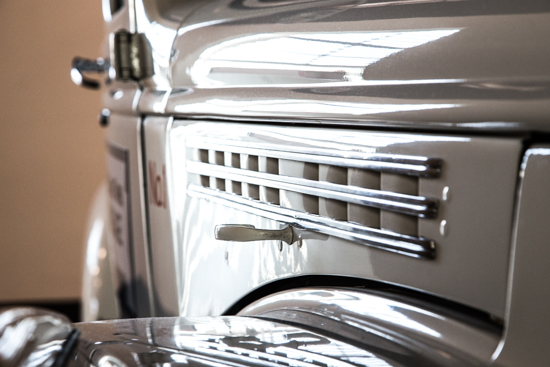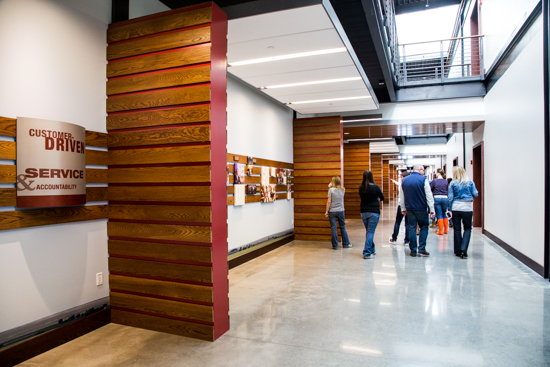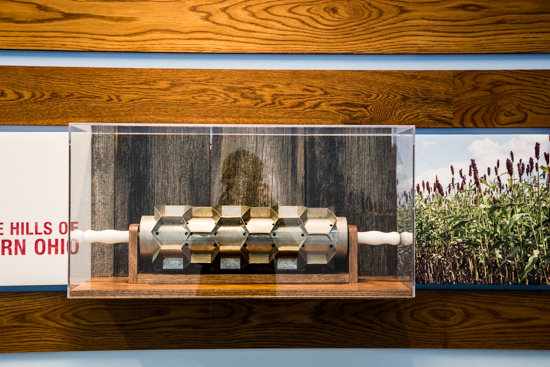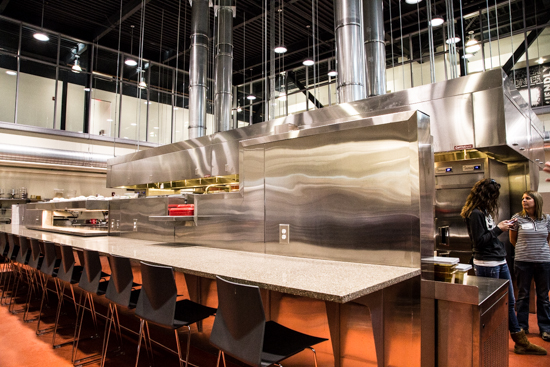 I love how this Ohio based restaurant has had a long standing relationship with an Ohio egg farmer (Tom) and have been working together for the last 20 years.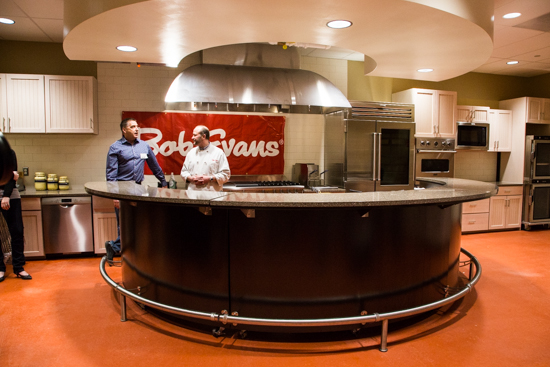 We then got to eat breakfast and I was lucky enough to get a fantastic, runny yoked egg cooked by Bob Evans' Executive Chef, David Eisel. It was pretty darn tasty.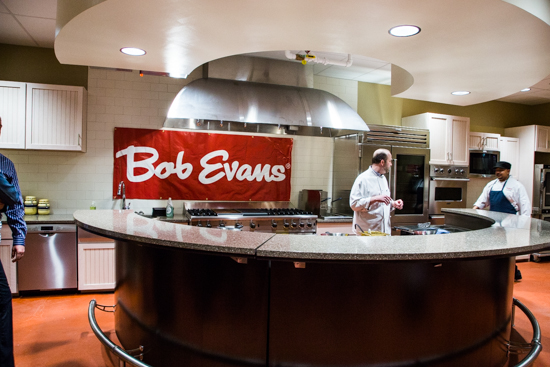 From there we went straight to the Weaver Brothers Egg farm where we got to tour the entire farm where the eggs are laid, cleaned and packaged. It was this part of the trip that had me the most fascinated.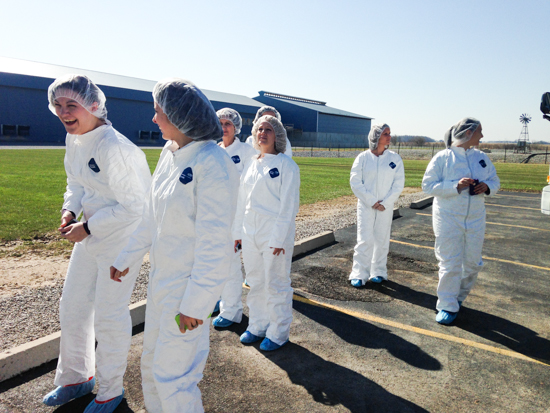 If you're wondering about our flashy outfits, it turns out that hens catch colds and illnesses as easily as humans, so there is a rule that you aren't allowed to be in contact with hens (or even in the facility where they are) if you have been in contact with another hen or chicken in the last 72 hours. So, to be safe, they had us all put on these lovely little suits to protect the hens.
I'll admit that I was a little nervous about what this large egg farming production would be like. Like many people, I have heard horror stories about the conditions of egg farms from the treatment of the hens to the cleanliness of the farm. I figured that it couldn't be as bad as some of the stories that I had heard, because they were inviting us all in to take a look, but I really was so pleasantly surprised by what we saw.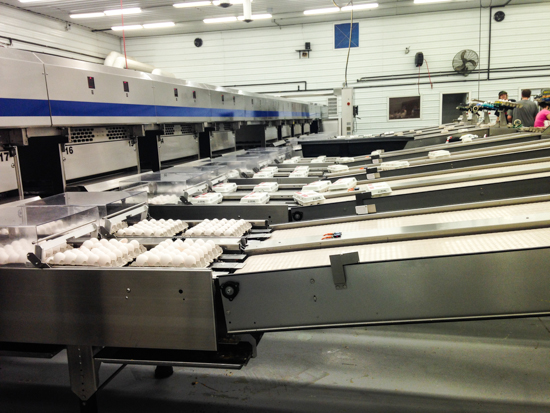 We started in the packaging building where we saw all of the eggs coming from the house where they were laid and being cleaned, sorted, sanitized (using UV rays and absolutely no chemicals) and packaged – always with the pointy side down. I had never realized that before. The first thing that came to mind when we walked in was how clean everything was. The floor, the machines, everything. I was extremely impressed. The machines were incredible what they could do to properly check, sort, clean and recheck all of the eggs to ensure the safety of each egg and therefore the safety of each person who will eat their eggs.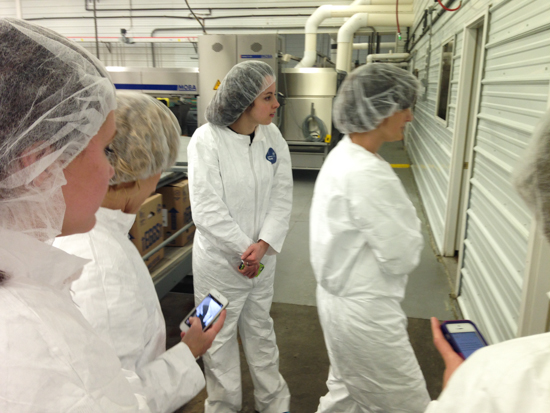 We got tours and information from Mr. Weaver himself, as well as a few other high up people at the farm. We even spoke with the FDA officer who was there making routine checks (which the Weaver Brothers pass with flying colors). The bottom line is that they take their jobs and responsibilities to produce an extremely healthy, safe and affordable source of protein. Their pride showed in their farm and in their words. The Weavers have been in operation since 1929, so these guys know their stuff and they are constantly on the cutting edge of safety and technology to ensure the health of their hens and ultimately, their customers. I was very impressed, indeed. It definitely made me feel at ease picking up the package of eggs at the store that boasts the Ohio Proud symbol.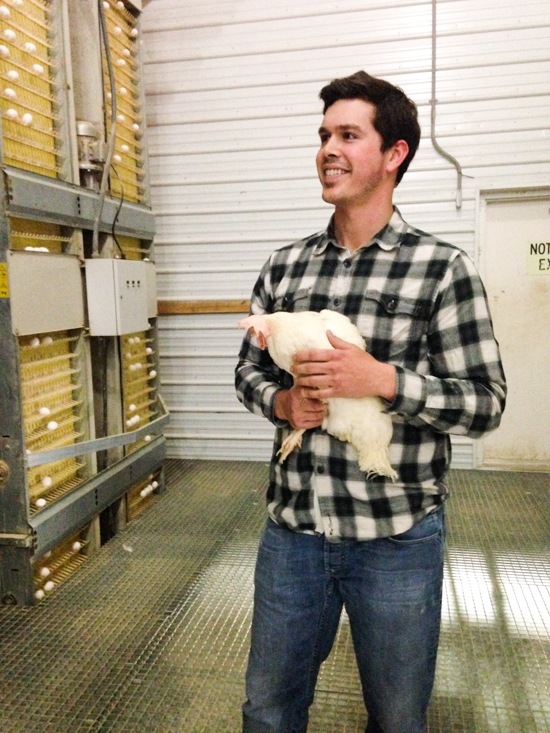 We also learned a little bit about the labeling on egg cartons as well as the difference between vegetarian, Eggland's Best and regular eggs. It all has to do with what the chickens are fed. If they are fed a vegetarian diet, the eggs are labeled vegetarian. Eggland's Best eggs are produced from hens that are fed a different diet (in fact the Weaver Brothers run the farm that produces the Eggland's Best eggs for Ohio and Michigan).
We even got to tour the area where the hens live and we even got to hold one. I think her name was Sally. Or Thelma.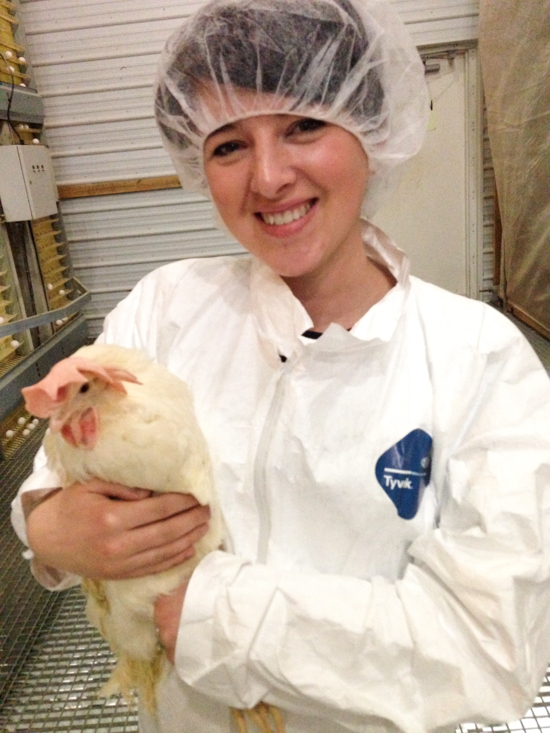 I thoroughly enjoyed our tour of the Weaver Brothers egg farm and will never forget the passion for their work that each person that we spoke with there displayed. Their kindness and willingness to show us exactly how they raise their eggs is something that left a lasting impression. This trip definitely made me even more proud to be an Ohioan.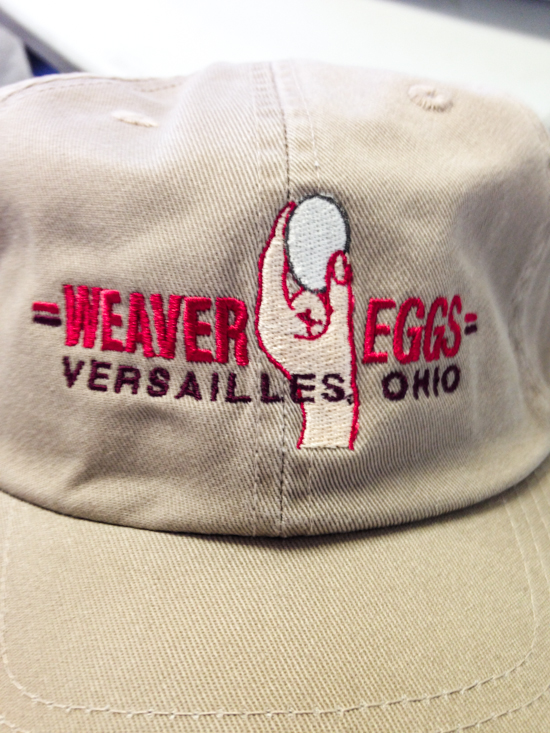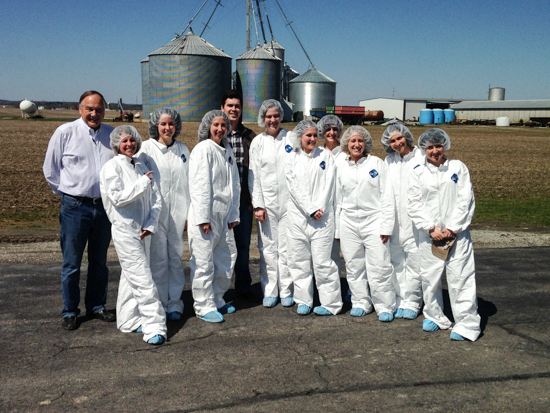 After leaving the farm, we headed to a local pizza restaurant called 6 Hundred Downtown. It's owned by pizza champion Michael Shepard. The pizza(s) were incredible and by the end of the meal I was beyond stuffed. I think my favorite was the breakfast pizza that had eggs (obviously) and a drizzle of maple syrup. Very interesting combination.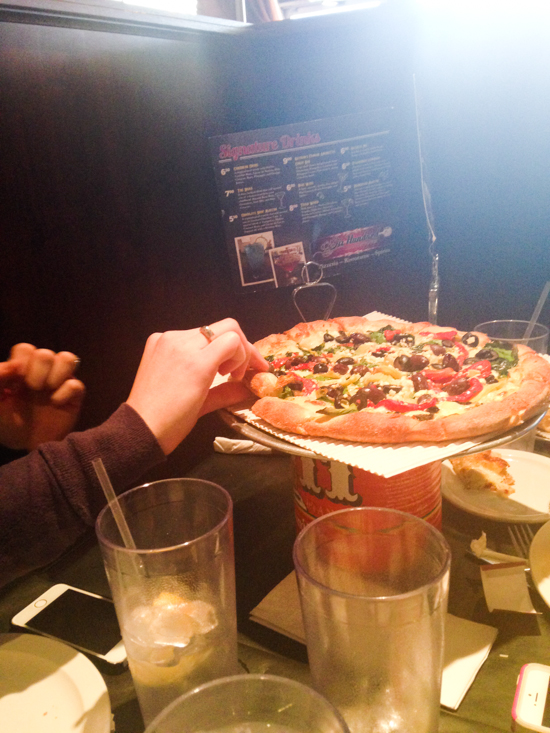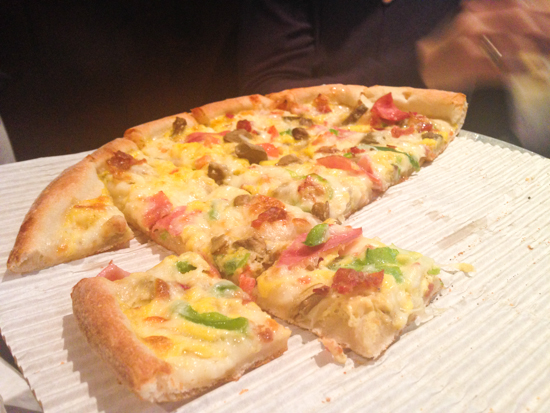 We all loaded our full bellies onto the bus and headed back to the hotel for a bit of down time, which was much needed after our busy morning. Especially since there was a progressive dinner planned in the German village for that evening.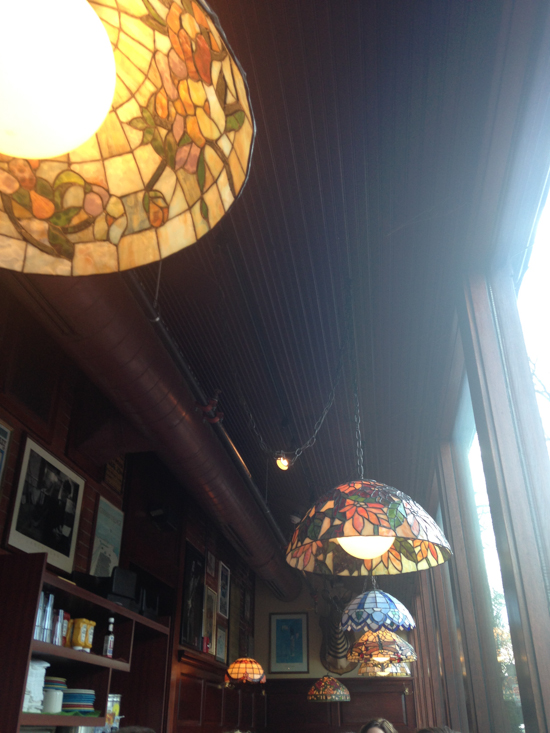 We went to the original Max and Erma's for some appetizers and beef and then to Lindy's to try their famous Eggs Lindy's, which is their version of Eggs Benedict but with a juicy piece of steak. Oy, it was fabulous!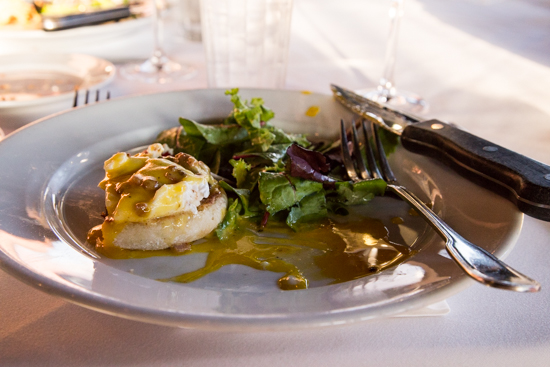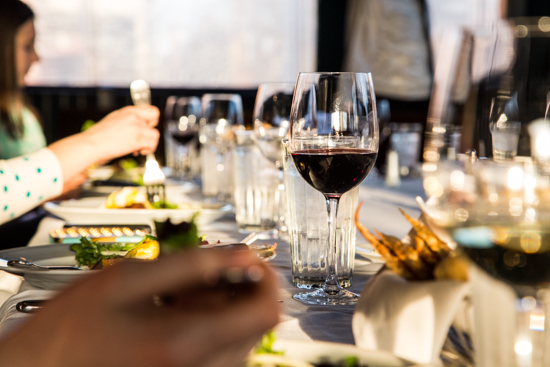 Quick side note: the German village is incredible! The brick streets and architecture throughout the area is just stunning.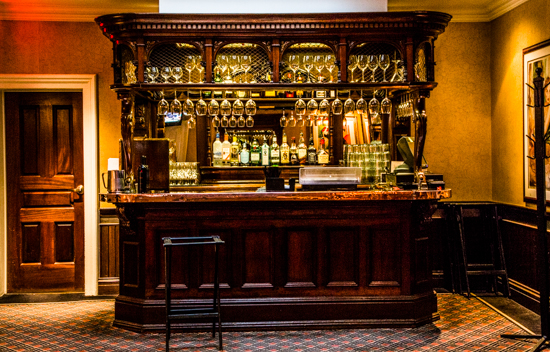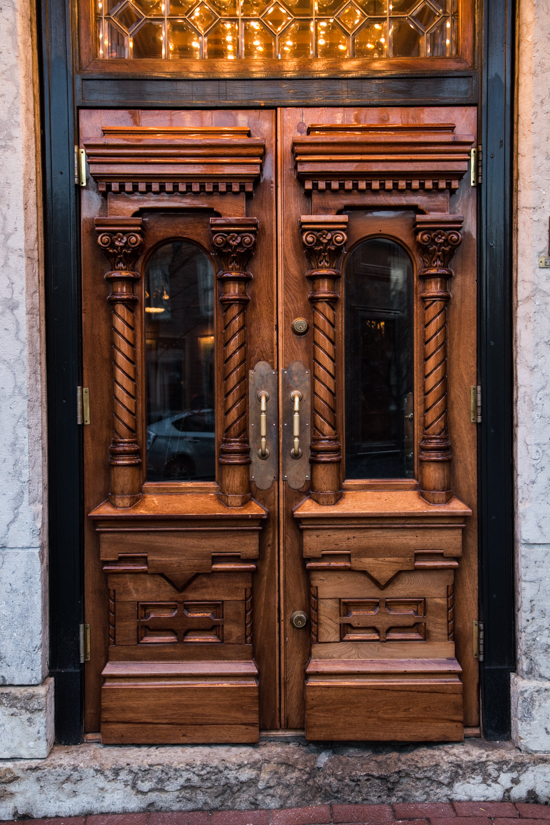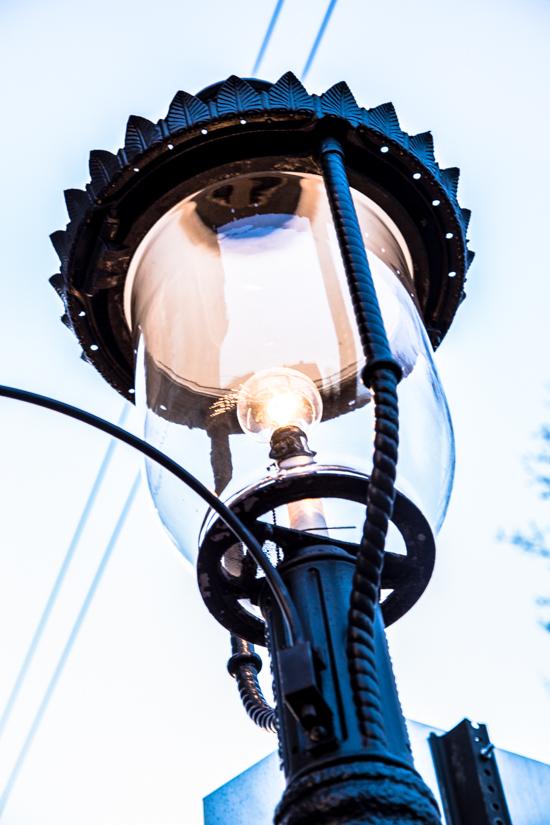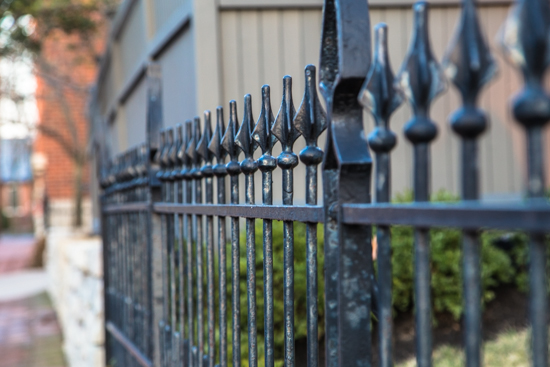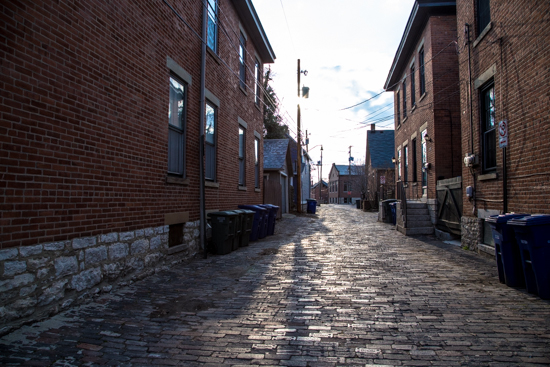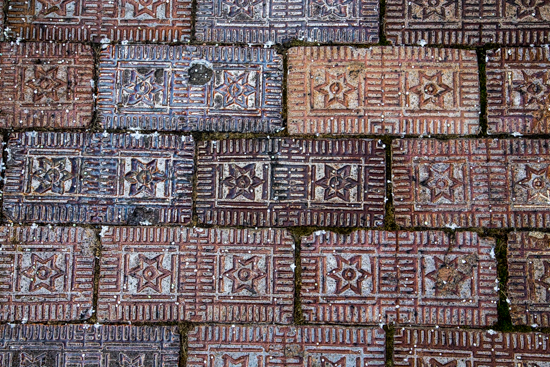 After Lindy's we walked to G. Michael's Bistro and had the most massive plate of fried chicken and greens that I'd ever seen. Those were easily the most delicious greens that I had ever tasted. They were slightly sweet, tender but not soggy. So fantastic.
Plus, I tried a great cocktail, a Stockyard Pony. Loved it! Watch out for an upcoming post on that…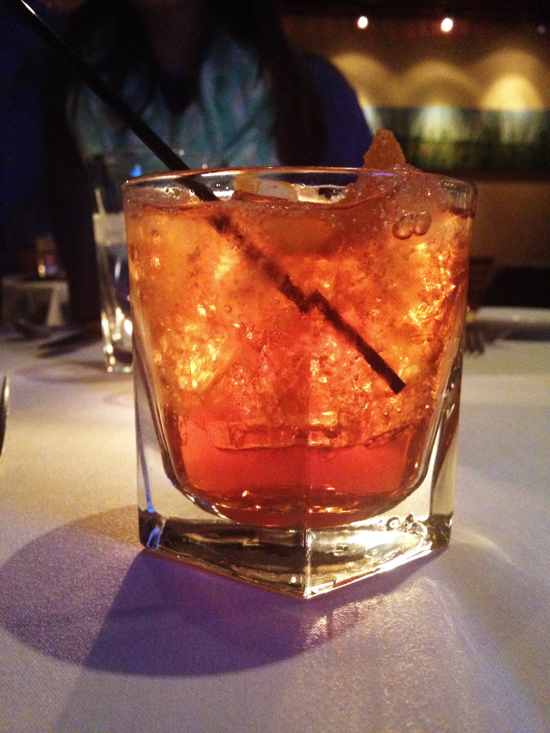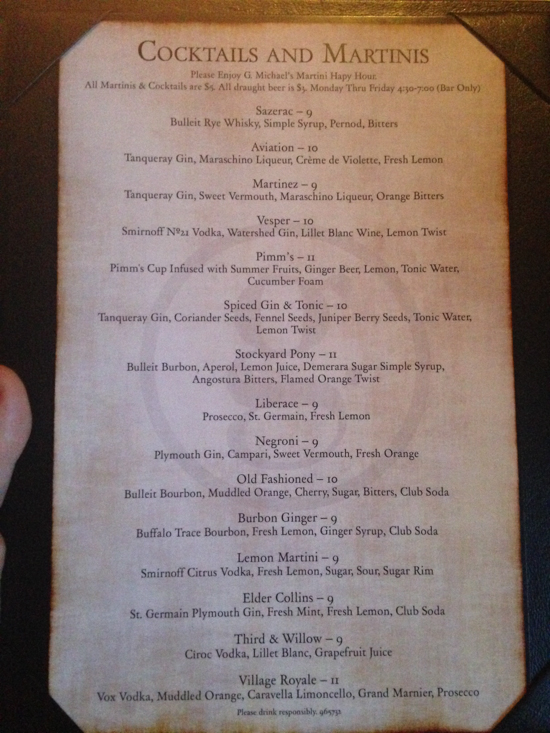 To finish off our progressive dinner we ended the evening at Cup O Joe for coffee and cheesecake. I was beyond stuffed. But everything tasted so good, I couldn't stop eating. It's a good thing we were done for the night.
We still had one more great day of egg-citing (see what I did there again?) stuff to do the next day.
But I'll leave you with that for now and finish up this story tomorrow. And I will also have one recipe to share with you inspired by this crazy fun trip.
So, until tomorrow!
Happy Thursday!
Disclosure: I was invited by the Ohio Poultry Association to attend this Ohio Egg Event which was paid for by the OPA. All opinions expressed in this post are, as always, 100% my own.