rum cider #CaptainsTable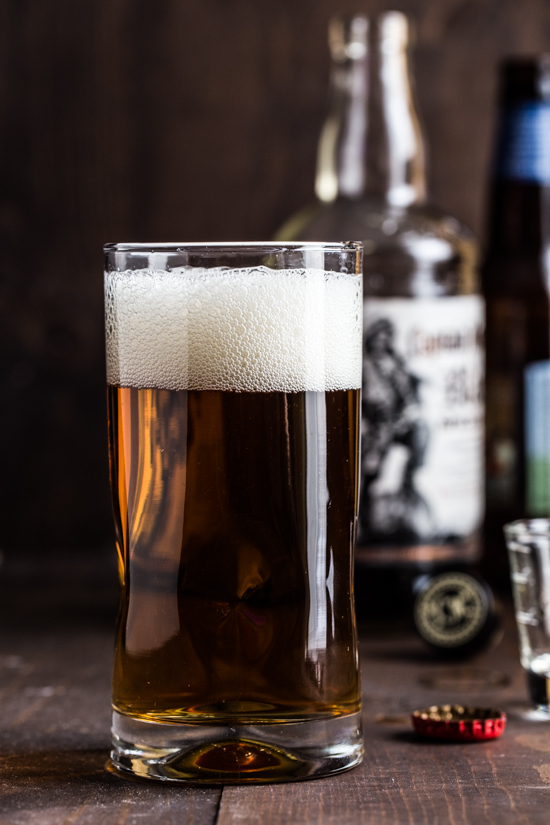 Rum Cider is the perfect no-frills 'cocktail' for your game day party. 
How is it Thursday? It was Monday, I blinked and now…you guessed it, Thursday. The kids are finally, finally back to school after another four day string of snow days. As much as they are craving to go back to their routines, I feel weird about starting the week on a Thursday. At this point, I'm thinking, "Eh…just wait 'till Monday". I'm totally the kind of girl who needs to start things on a Monday. I'm weird like that.
For instance, if I splurge (e.i. lose control) and eat a half a dozen cookies on a Tuesday? Crud, but I guess I'll have to wait until Monday to eat healthy again (as I eat six more cookies…)
I admit that my logic is flawed.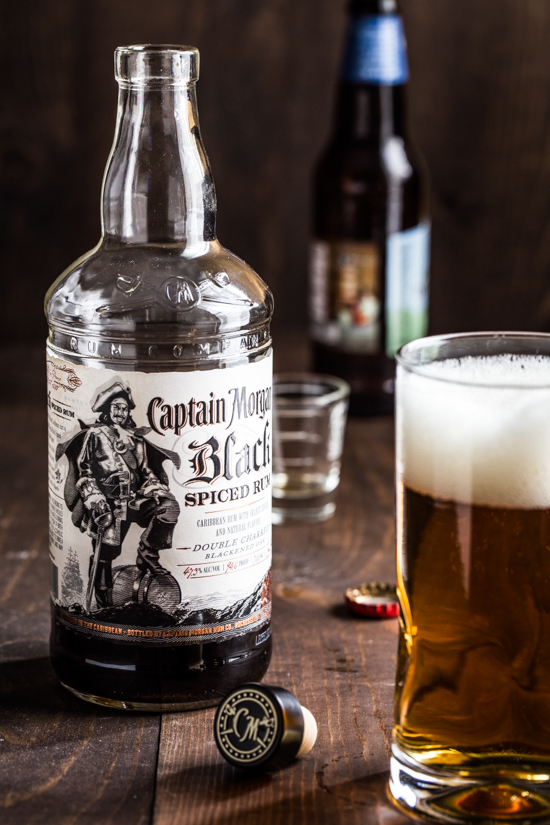 One really cool thing happening between now and Monday, though, is the big game on Sunday. As I mentioned on Monday (seeing a pattern?), when I shared my Sausage Stuffed Mushrooms, I don't have a real investment in the teams this year, but I am, however, invested in a fantastic snack spread. As with any good football game, a snack spread needs a few beverages.
While I love me some cocktails (obviously) football does not call for over complicated concoctions. You want something quick, easy and delicious. There's football to watch, after all. And snacks to eat, at the very least.
So, for my final entry for the Captain's Table Challenge sponsored by Captain Morgan, I kept it simple and perfect for the game: Rum Cider. It's two ingredients and can be made during the length of one time out. Win win.
Remember, as part of the Captain's Table Challenge, Captain Morgan will donate $1 to Why Hunger for every time time the #hashtag #CaptainsTable is used over social media. So, as you plan your big game menus, be sure to share any recipe or entertaining idea you have that features rum infused goodies and add the #CaptainsTable #hashtag to help raise money for an awesome cause. It's that simple!
Now go try this Rum Cider and tweet about it!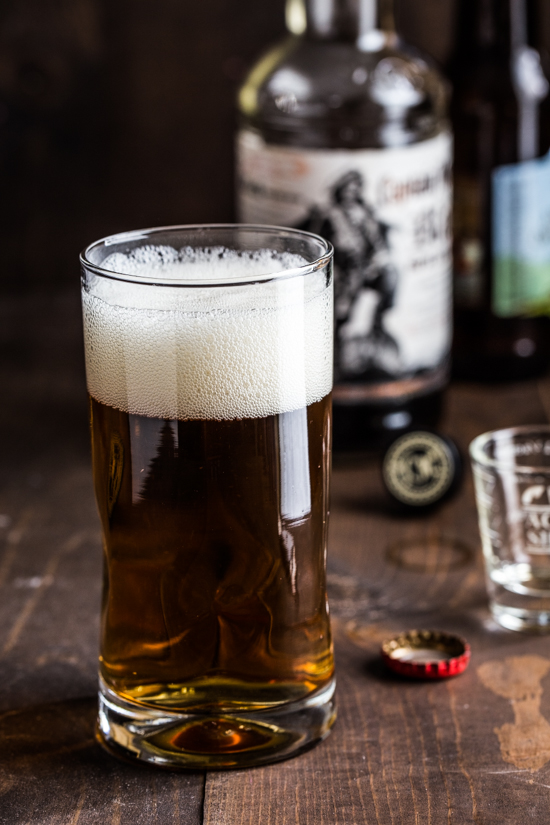 Happy Thursday!
**Disclosure: Captain Morgan provided me several bottles of their rum to use in my recipes as well as reimbursement for recipe ingredients. This recipe is part of my participation in the Captain Morgan Captain's Table Challenge. As always, all opinions are my own. 
Rum Cider Recipe
Yield: 1 drink
Prep Time: 2 minutes
Total Time: 2 minutes
Ingredients
2 oz Captain Morgan Black Spiced Rum
1 hard cider, chilled
Directions
In a large glass, pour Captain Morgan Black Spiced Rum. Add hard cider. Drink, repeat, enjoy.
Notes:
You can add ice to the glass if your cider is not chilled.