Smoked Salmon Toast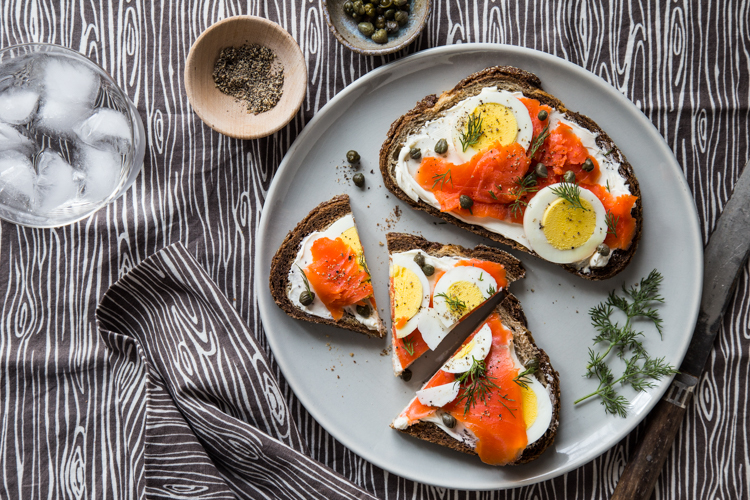 Have you ever had a day that starts out on the wrong foot? A day that in theory, should be totally fine – great even – but something happens early on that just covers the entire day in a blanket of fog. I'm having a day like that.
I originally planned on waking up, doing some form of working out, and then typing up a clever story about Easter leftovers before before dazzling you with this smoked salmon toast. Not a bad plan, if I do say so myself.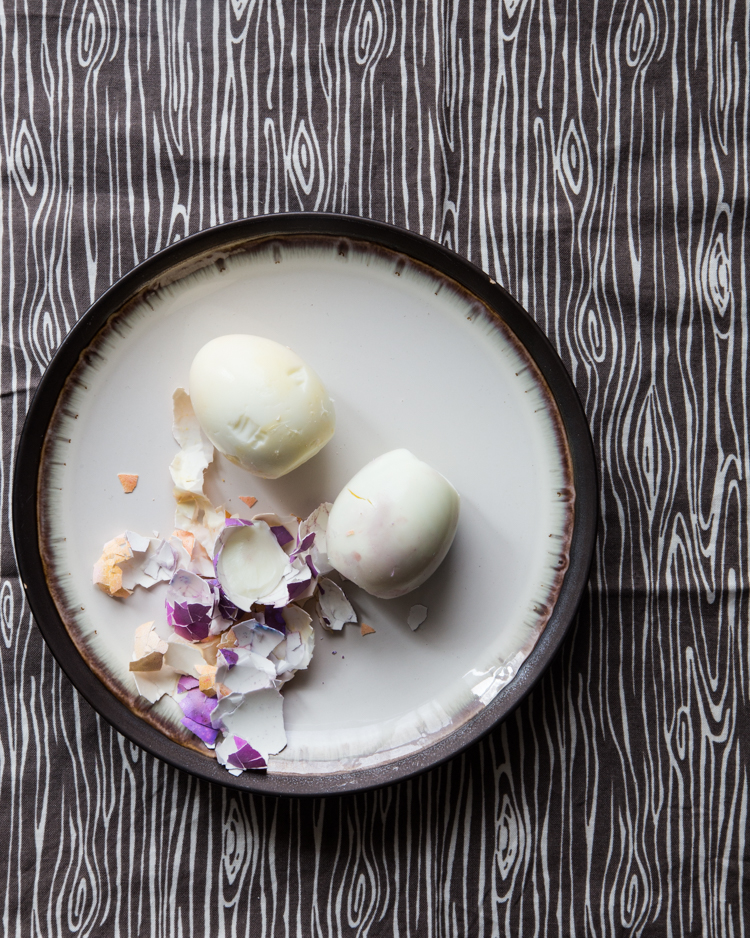 Things started off ok, although I was a bit groggy for my workout. I got changed and came downstairs only to find that I had made a mistake last night. A mistake that will surely gnaw at me for the rest of the day. The amazing slow cooker ham and bean soup that I had made yesterday with the bone and ham from Easter was neatly packed away in a container….but left sitting on the kitchen counter.
All night.
My stomach dropped. I despise wasting food.
After a quick Google search, I concluded that while it might be fine if I boiled it, it wasn't worth the chance with my family's health to try to serve it. But all that beautiful soup….
I've done this before, although luckily not often. It's the kind of mistake that makes me feel so incredibly guilty. Guilty about wasting food. Guilty about wasting money. Guilty about wasting that beautiful ham bone. At least my family got to enjoy a nice hearty meal of it last night. But still….
Can you tell I'm struggling with this?
What's done is done and I need to just move on. I realize that. And in an effort to use (without wasting) any more of my Easter leftovers, I think I'll be repeating my lunch from yesterday, which was this lovely smoked salmon toast. I served a few pieces of smoked salmon with cream cheese, a sliced hard boiled egg (lovingly dyed by my kiddos – see above), capers and dill on top of a piece of toasted marble rye bread. It was a light, but hearty lunch packed with carbs and protein – my faves.
Perhaps a nice plate of smoked salmon toast will help me move on from my soup sorrows.
And now I'll drop it and move on. Pinkie swear. But not before asking you if you've ever had a similar experience?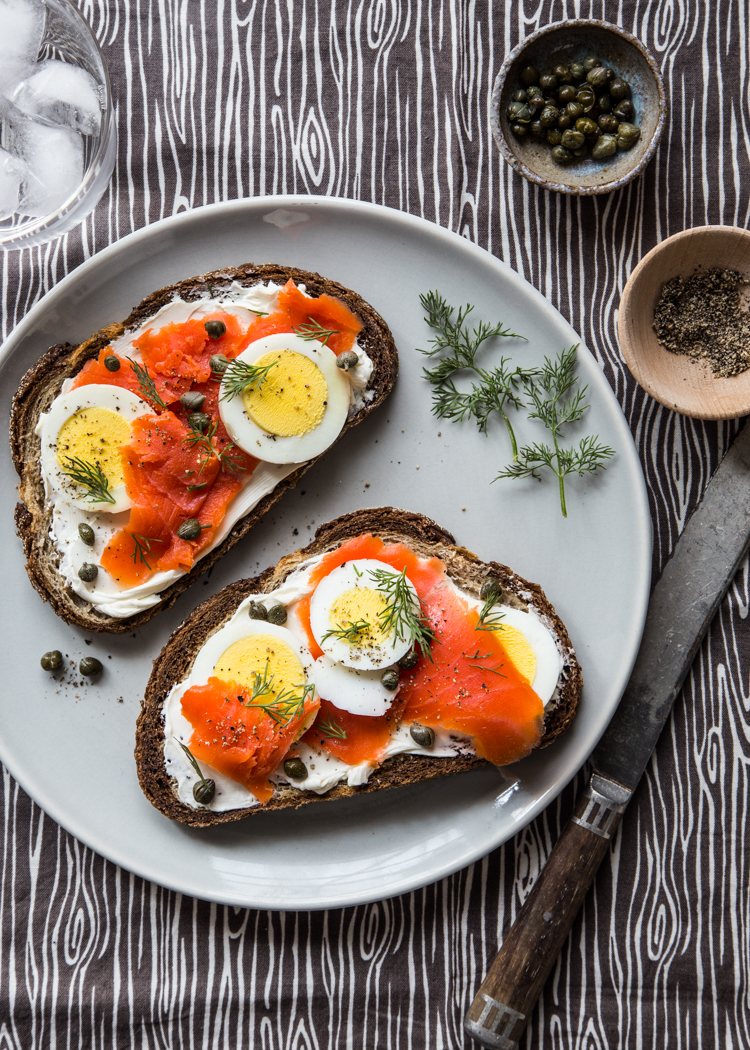 Here's to a happy Wednesday!
Smoked Salmon Toast
Yield: 2 pieces of toast
Prep Time: 5 minutes
Total Time: 5 minutes
Ingredients
2 pieces marble rye bread, toasted
2 tablespoons cream cheese, divided
1 hard boiled egg, peeled and thinly sliced
2-3 thin slices smoked salmon
1 teaspoon capers
several dill sprigs
salt and pepper
Directions
Spread 1 tablespoon of cream cheese on each piece of toast. Divide egg, salmon, capers and dill over the cream cheese and sprinkle with salt and pepper to taste. Enjoy!