A Trip to Southern Living #Happimess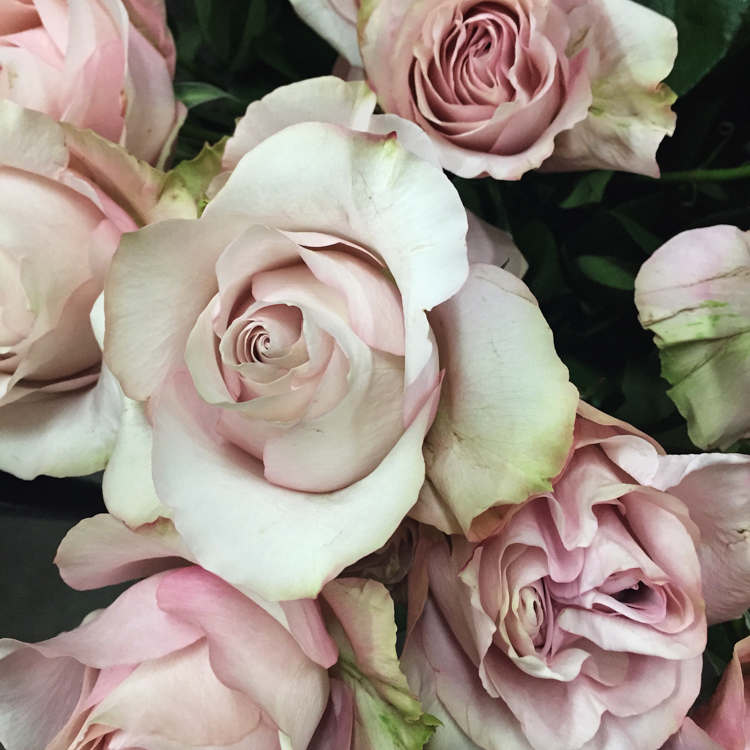 I want to express a heartfelt "Thank you" to Delta Faucet and Southern Living Magazine for planning, sponsoring and inviting me to visit Birmingham, Alabama where I had the chance to experience some amazing Southern hospitality and tour the beautiful Southern Living headquarters.
I would not consider myself a world traveler. I've been to a few places outside of the US – Canada, Germany and England and each experience was amazing. And while I love the idea of traveling around and exploring the world, I am also a firm believer that there are so many beautiful and unique spots to visit right here in my own nation that that I feel like I spend the rest of my life exploring all that our own country has to offer.
Recently, I had the pleasure of visiting one such lovely place. Not the first time, but for the second time: Birmingham, Alabama. It's the city that I visited just a couple of summers ago in order to attend photography workshop and visit my great aunt, who's orange cookies remain some of my favorite to date.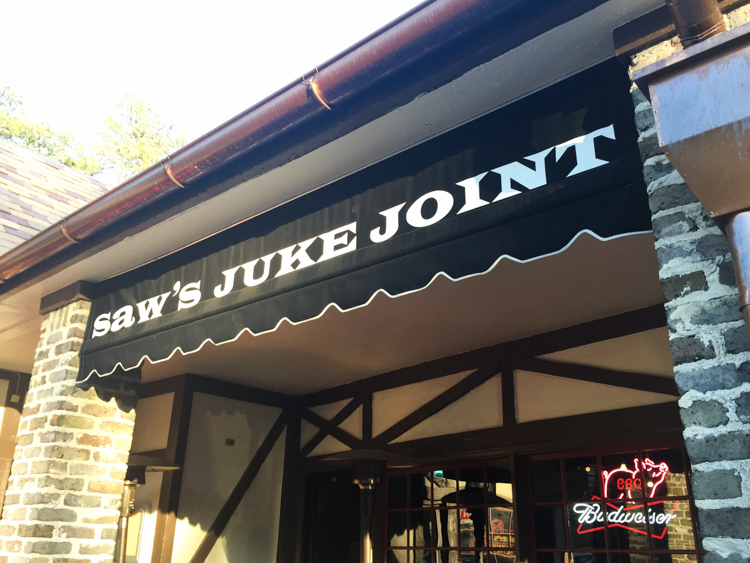 This trip to Birmingham was for a different reason, but for one that was just as thrilling. I was invited by Southern Living Magazine on behalf of Delta Faucet to tour the beautiful test kitchens and experience a little slice of Southern hospitality. I joined a few other fellow bloggers in a whirlwind trip that included food, flowers, gorgeous scenery and, of course, more food.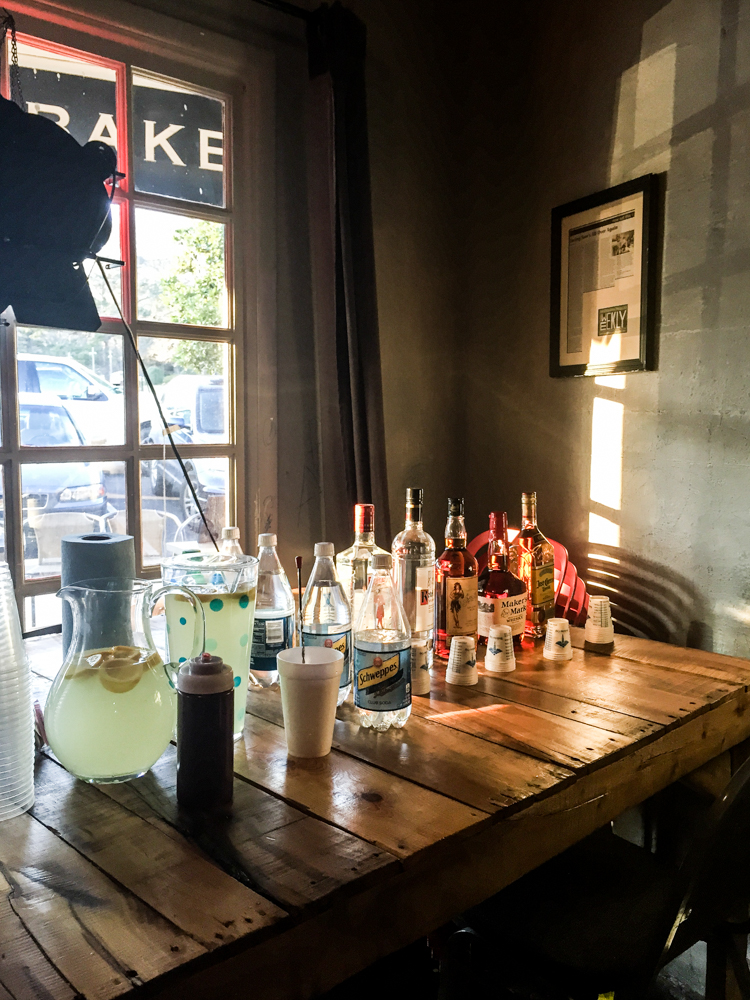 The trip started off with a wonderfully messy dinner at Saw's' Juke Joint. Being from Ohio, I have never and will never claim to be a BBQ expert, but I trust my tastebuds and they told me that this place was the real deal. Our dinner started with a make-your-own-cocktail bar, which was right up my ally. We were provided with a bottle of homemade blackberry puree with which we could create our own concoction. I went straight for the bourbon because, seriously, we're in the South and it just seemed natural. My instincts were spot on: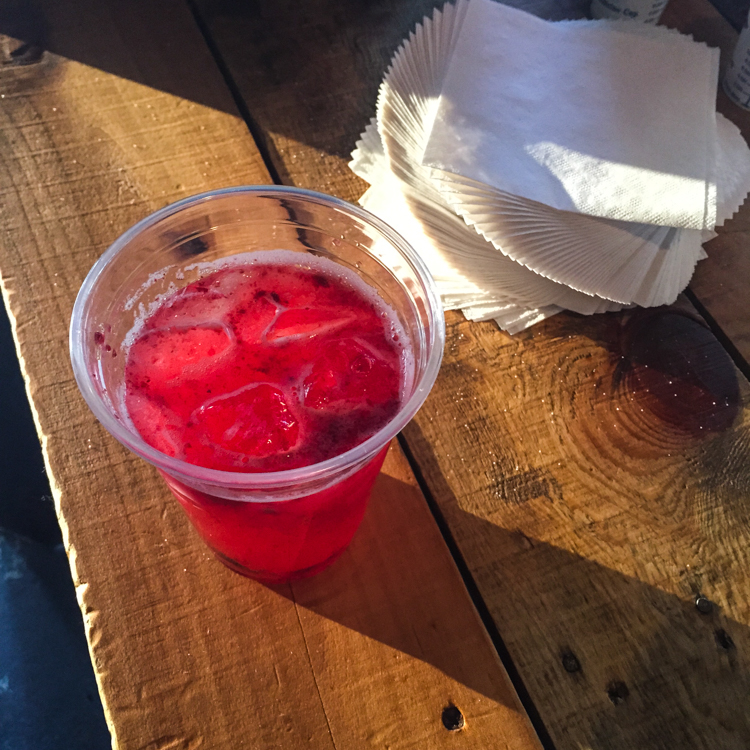 I will definitely be playing with a bourbon/blackberry combo in an upcoming Cocktail Friday post.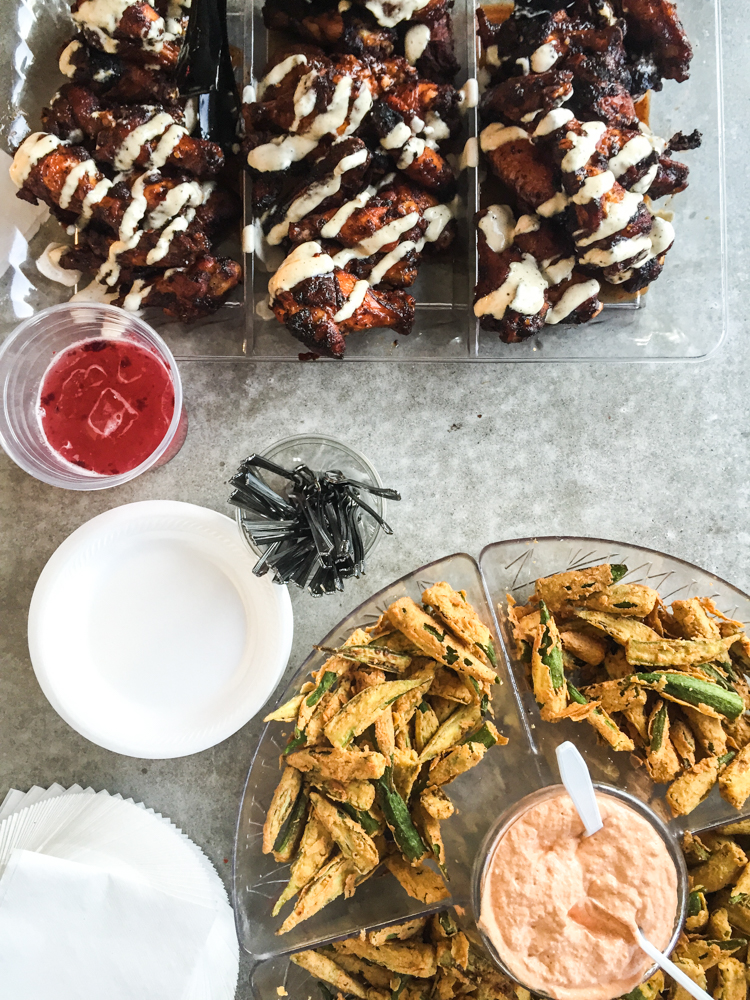 Then we moved on to the most incredible smoked wings topped with white sauce. Kit declared that everything should be topped with white sauce and I have to agree. This stuff was amazing! I had my first experience with fried okra, and I have to say it wasn't as scary as I had thought. The famous 'sliminess' was not at all existent and I realized that this needs to be something that I try again soon.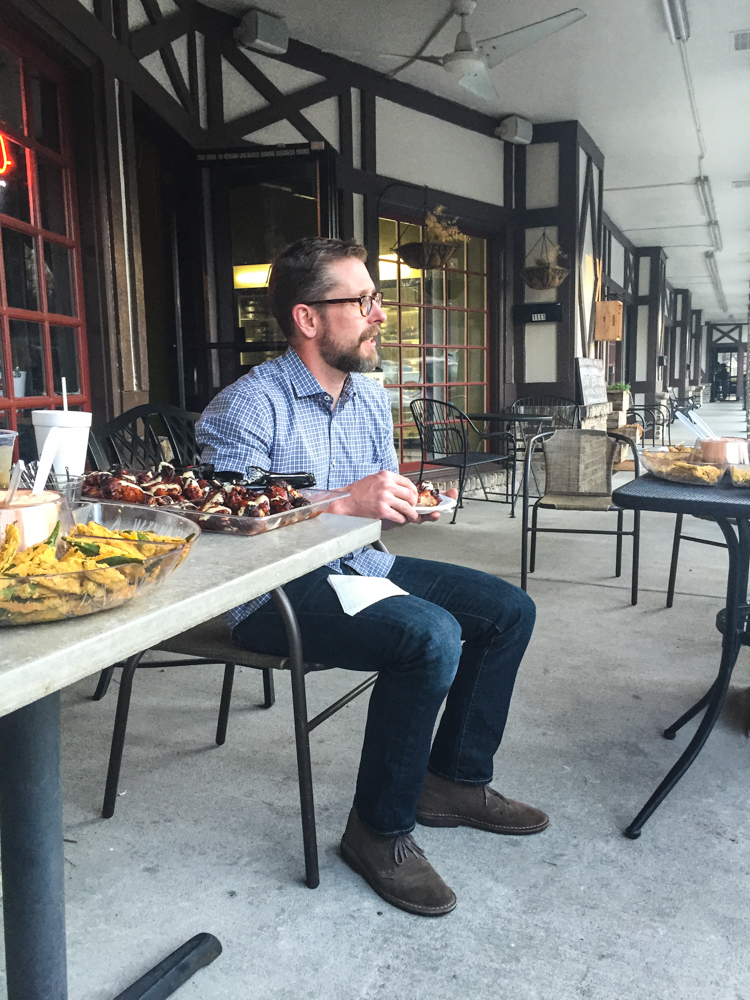 Before dinner, while we enjoyed our appetizers and refreshments, we had the chance to chat with Robbie Melvin of the Southern Living Test kitchens. Robbie was incredibly kind and friendly and so willing to chat with us about this process of developing recipes and stories that appear in Southern Living Magazine. He spoke to cooking seasonally and what that means when developing recipes for a magazine that often work ahead several months. He spoke of inspiration, the importance of their readers and staying true to their Southern roots. It was fascinating and inspiring to hear him talk about his passion for food. It really brought the recipes that I read on the pages of Southern Living to life in a whole new way.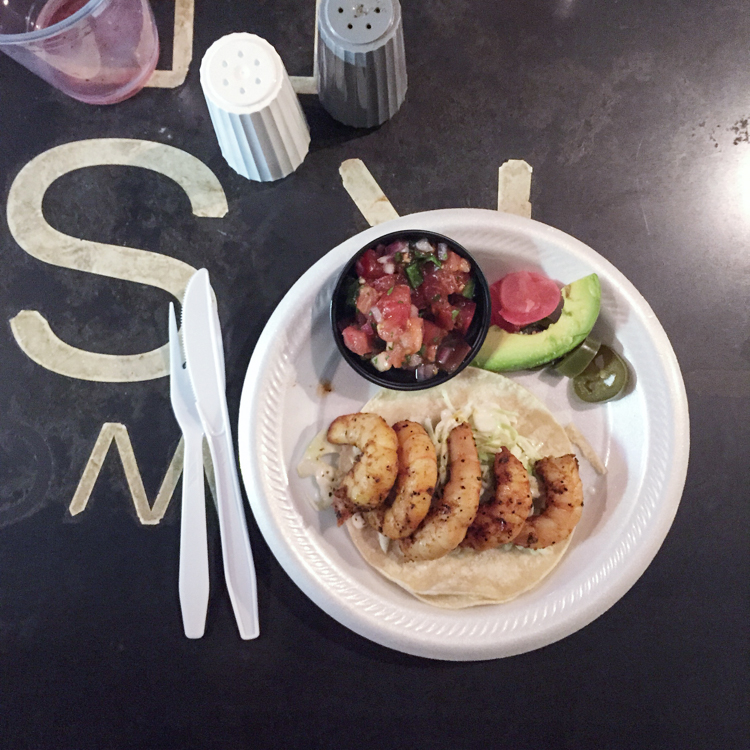 Before diving into our main course, Saw's served up yet another appetizer: a shrimp taco! These tacos had BBQ shrimp and some kickin' pico de gallo. This stuff was fresh and super spicy!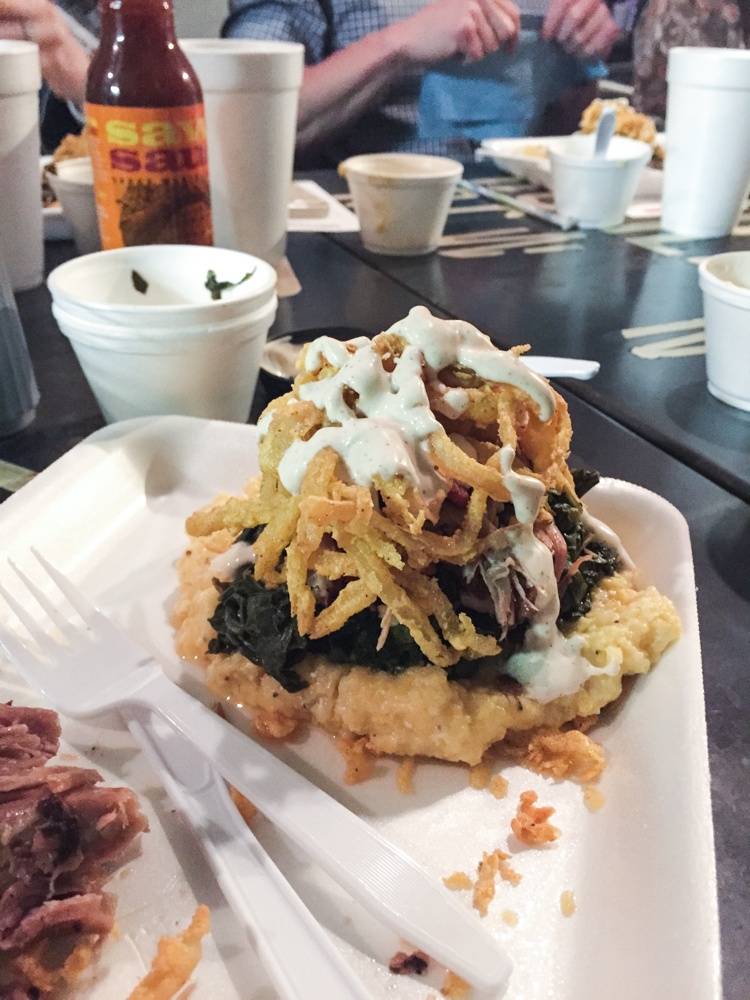 Our main course consisted of some true Southern favorites: grits, greens, bbq pork and some fried onion rings. All topped with a bit more white sauce and I was in heaven. These were honestly some of the best greens I have ever had.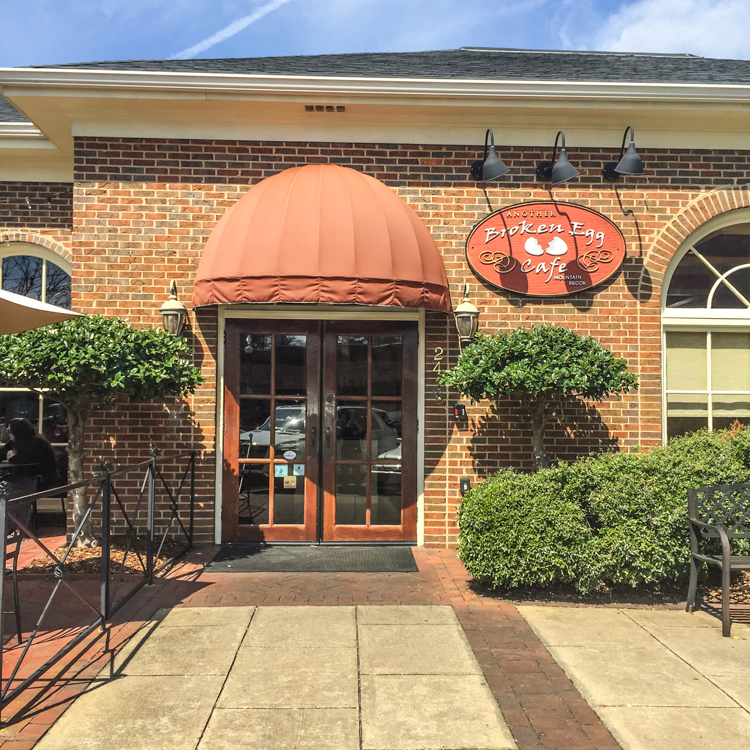 It's hard to believe that the next morning we even had room in our stomachs for more food, but it's amazing what a good night sleep can do. We brunched at Another Broken Egg with bottomless coffee (thank goodness!) biscuit beignets (they were as good as they sound), blackberry grits and a killer omelet. I couldn't ask anything more from a brunch!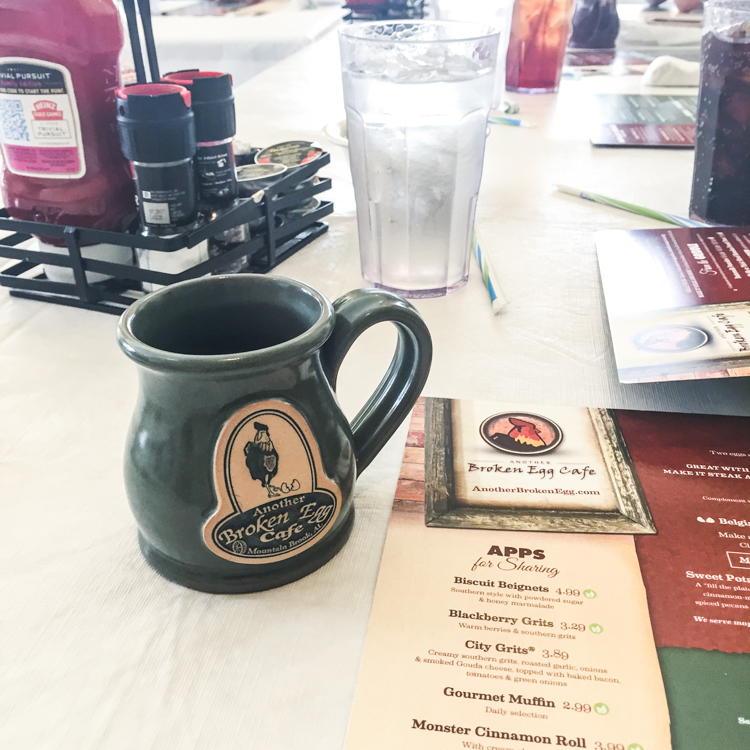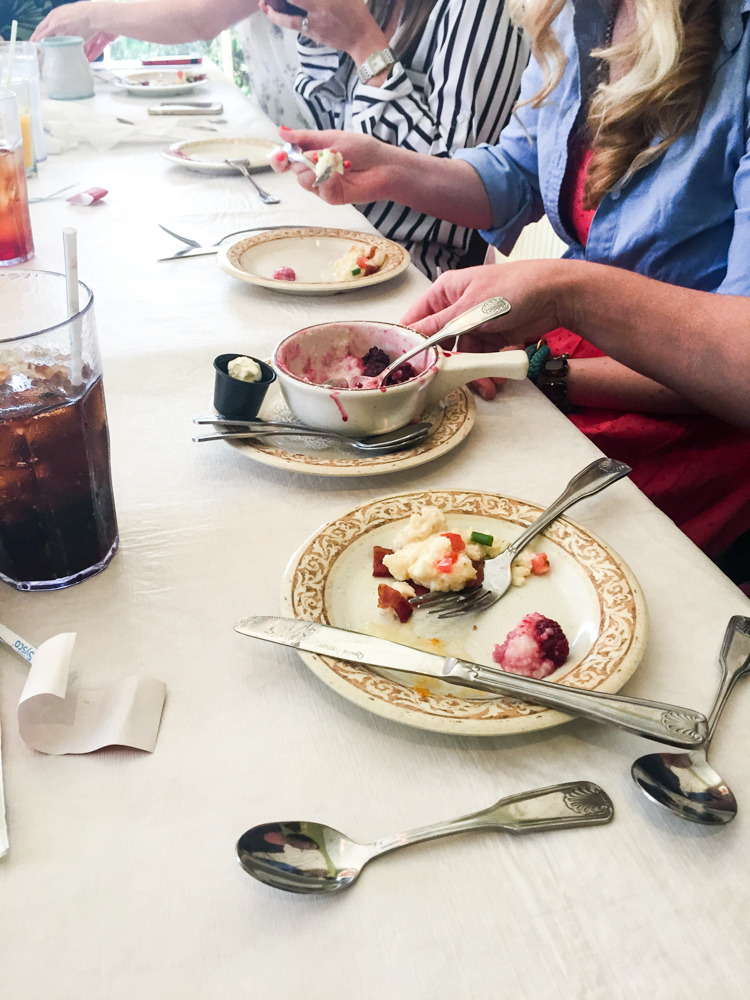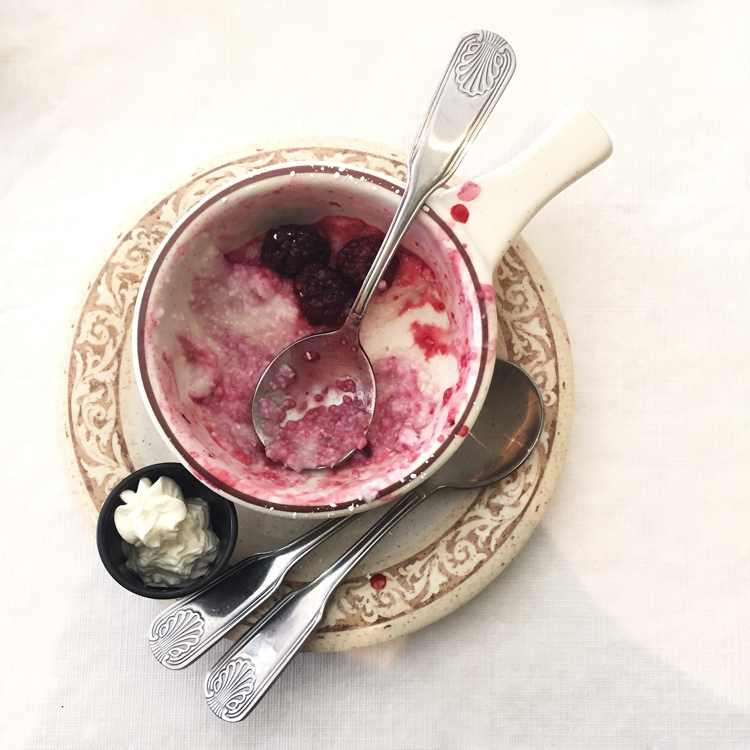 I'm seeing blackberries as a pattern here. I really need to explore this little berry further. These blackberry grits were a surprising treat that I really enjoyed. Tart, sweet and creamy all at once.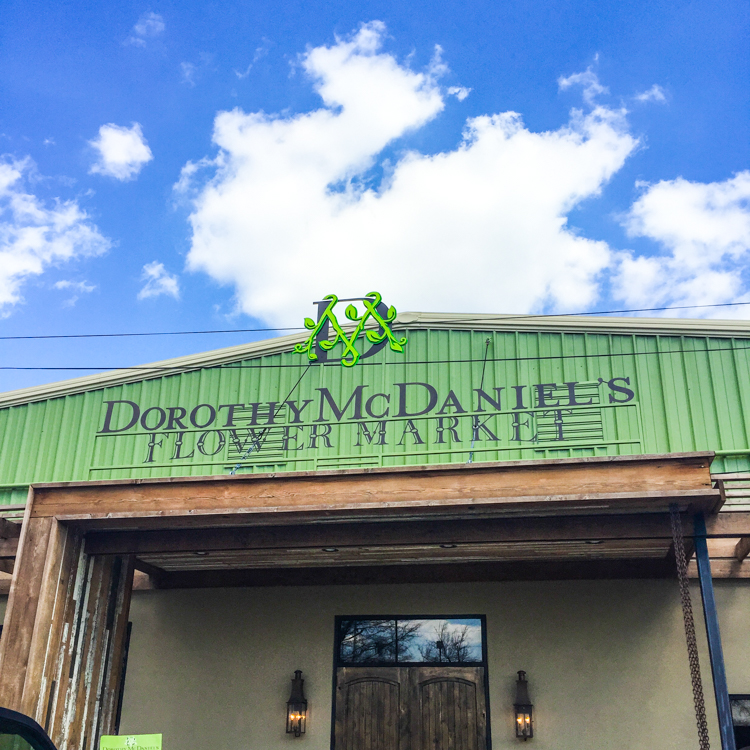 After breakfast, we headed to Dorothy McDaniel's Flower Market for a little lesson in flower arranging. Little known fact about me: In college, I used to work at a flower shop delivering arrangements, fixing the occasional computer problem and eventually learning how to arrange flowers. Who knew my skills would come in handy 12 years later?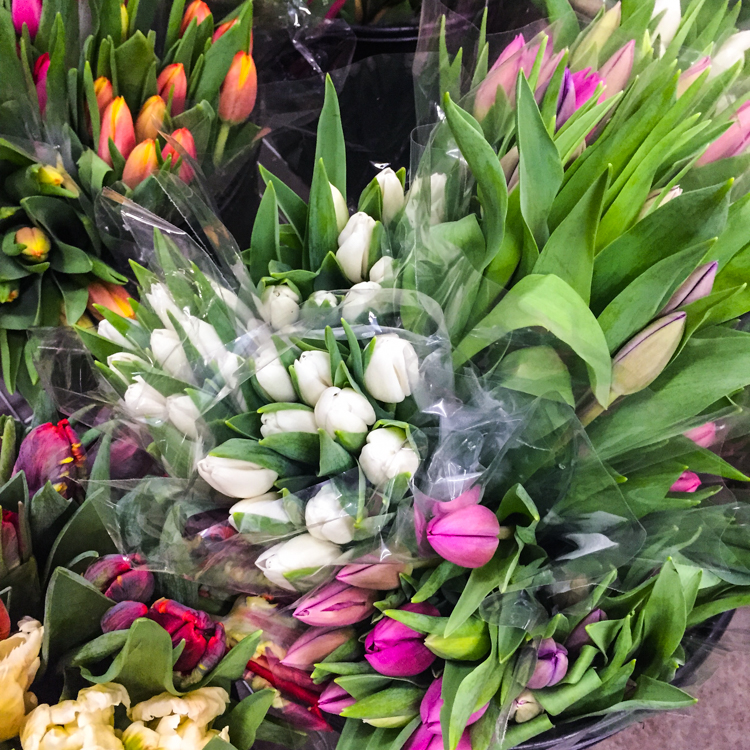 The flowers at Dorothy McDaniel's were break taking. Just walking through the cooler room I was drawn to keep snapping away photos of all the bundles of flowers. Did I mention that the weather in Alabama was somewhat more pleasant than what we were, and still are, experiencing in Ohio? Yeah…just a bit. This morning full of color was a balm to my winter hardened heart.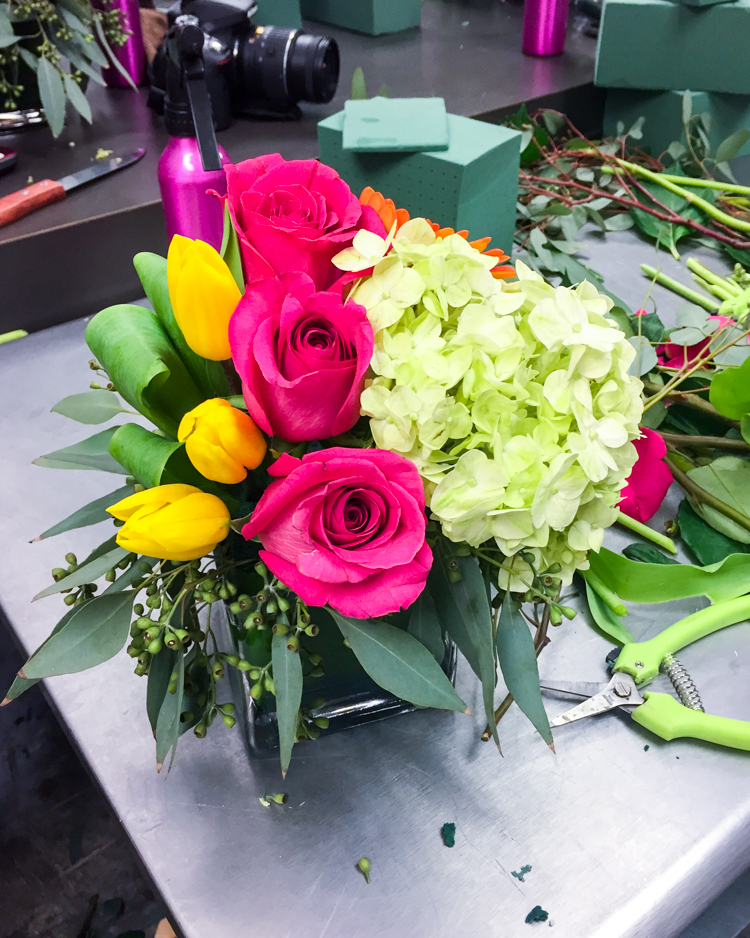 There's my arrangement, not too shabby!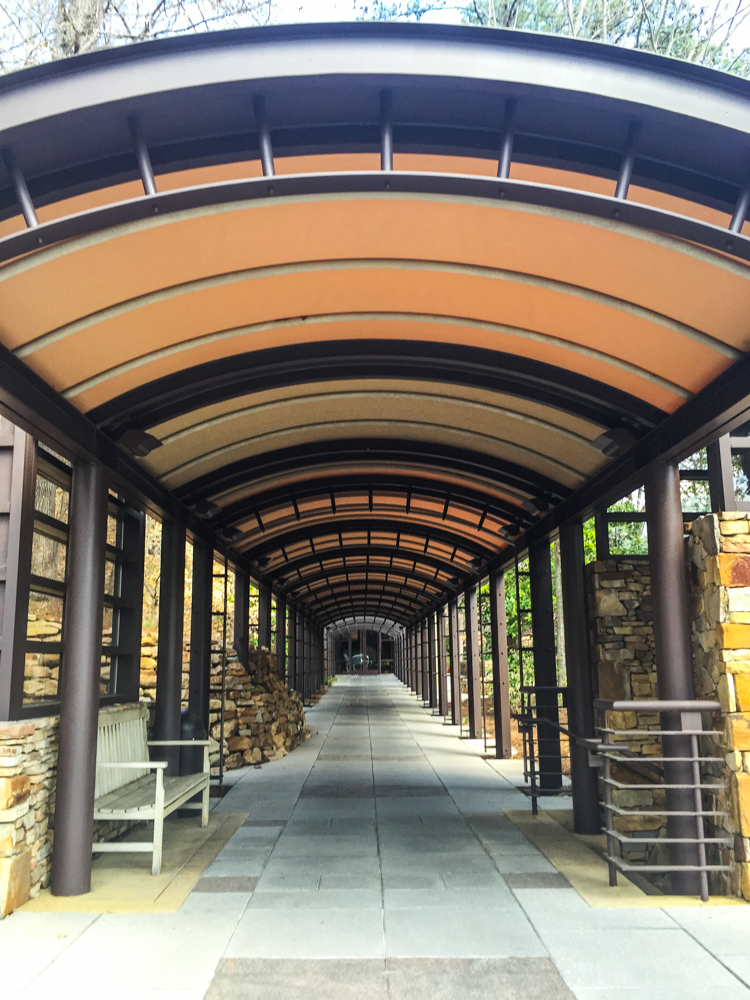 After our floral adventure, the real fun began. We headed to the stunning campus that houses Southern Living Magazine. I would say that the building and grounds looked like something straight out of a magazine, but I guess that is obvious. The stone and natural elements that surrounded the buildings created a sense of calm and peacefulness. What an inspiring place!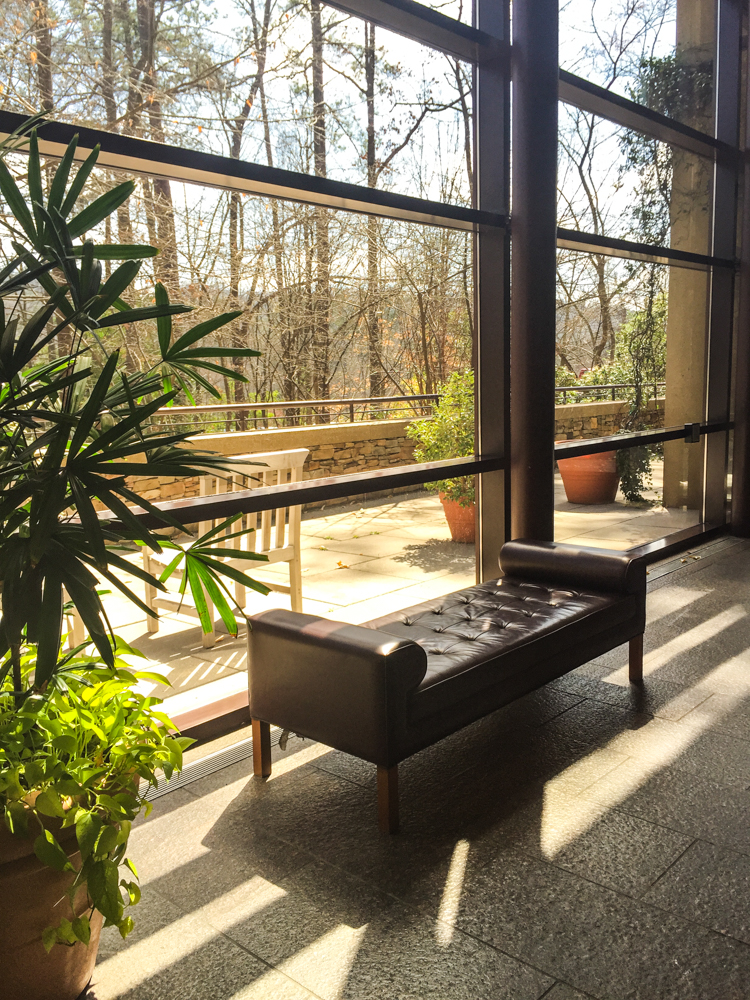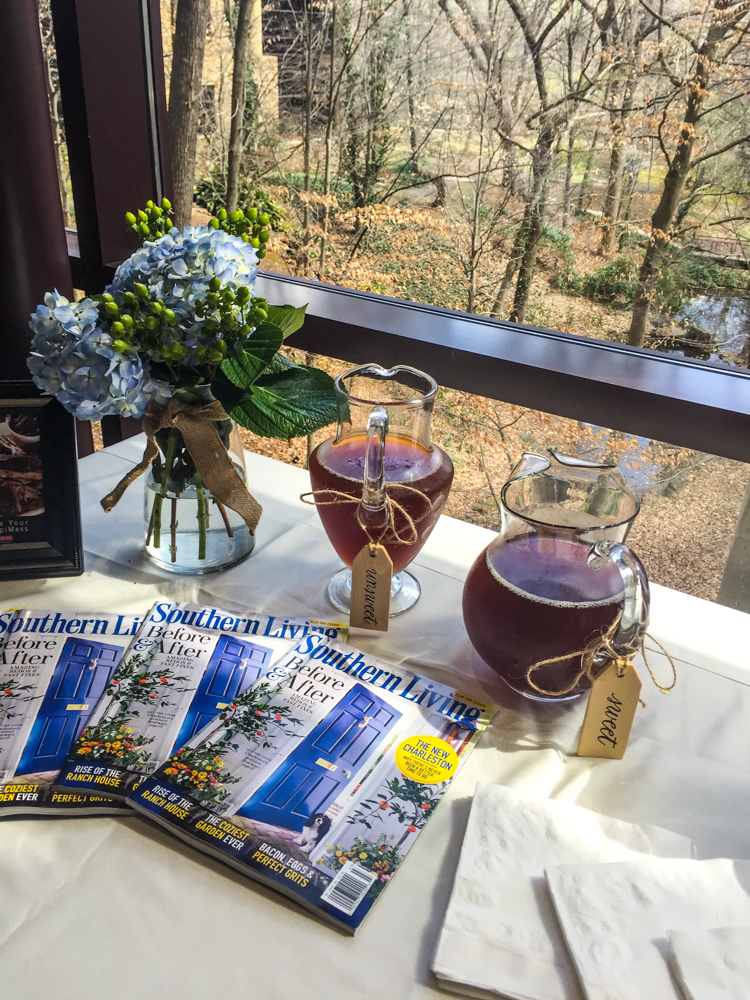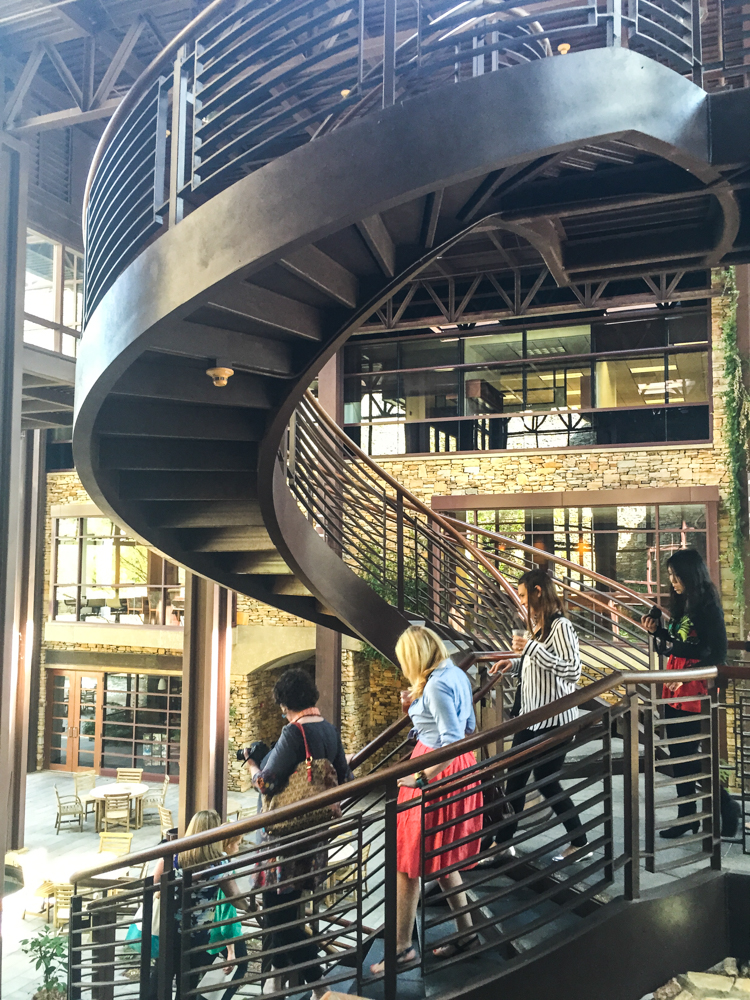 One of my favorite areas in the campus was this set of spiral stairs. They were located in a courtyard of sorts that connected several of the buildings.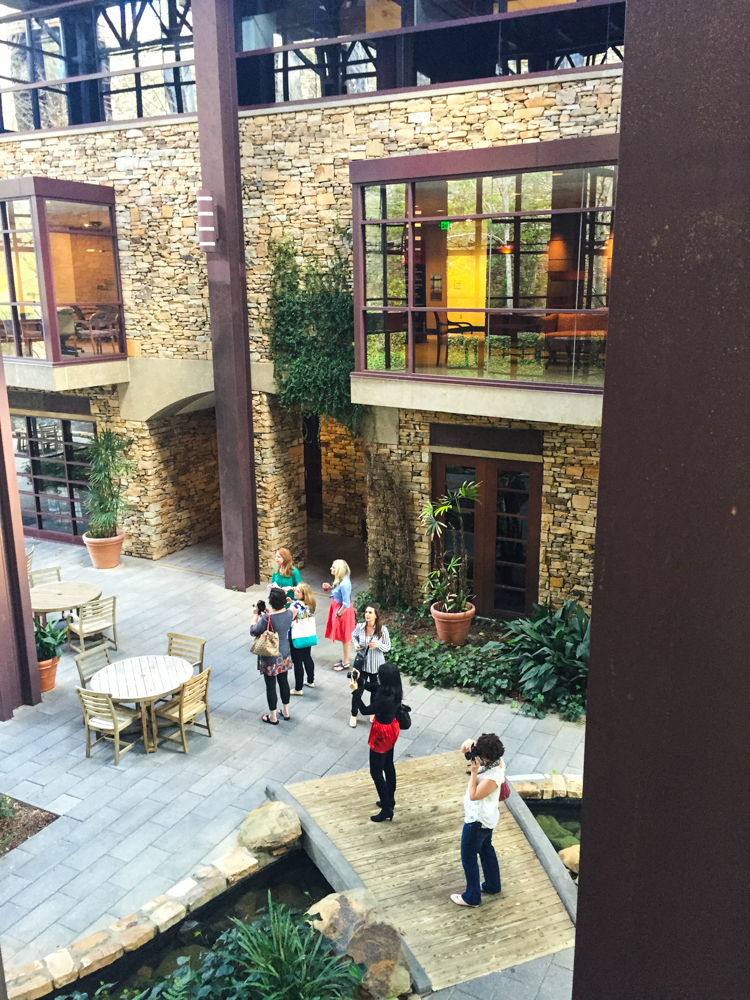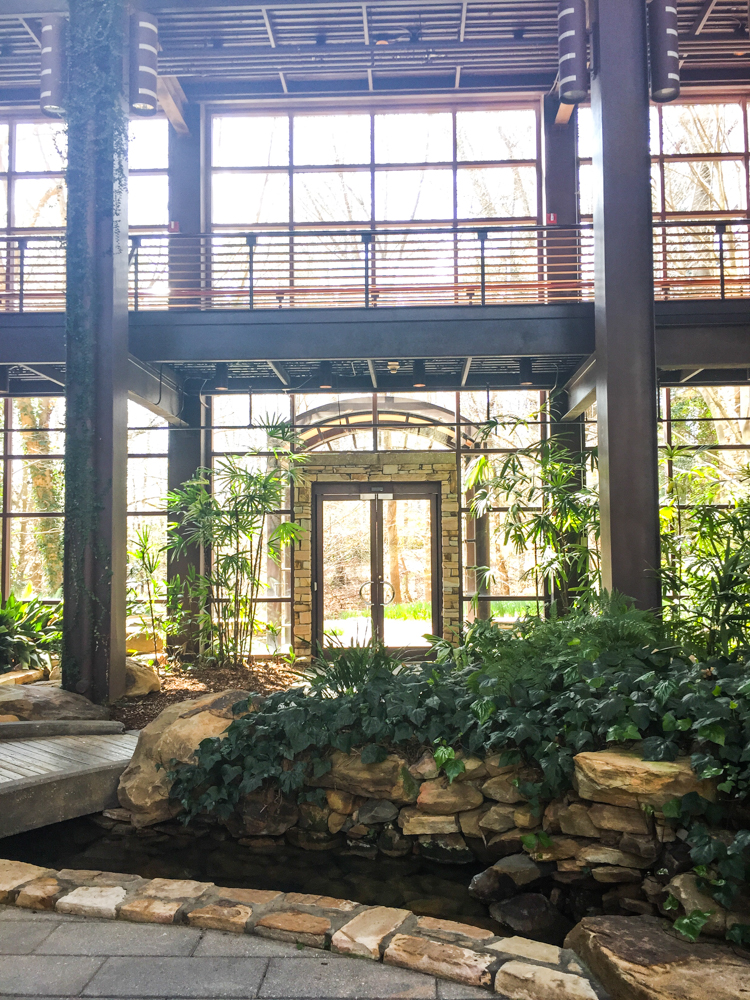 But then there was this view: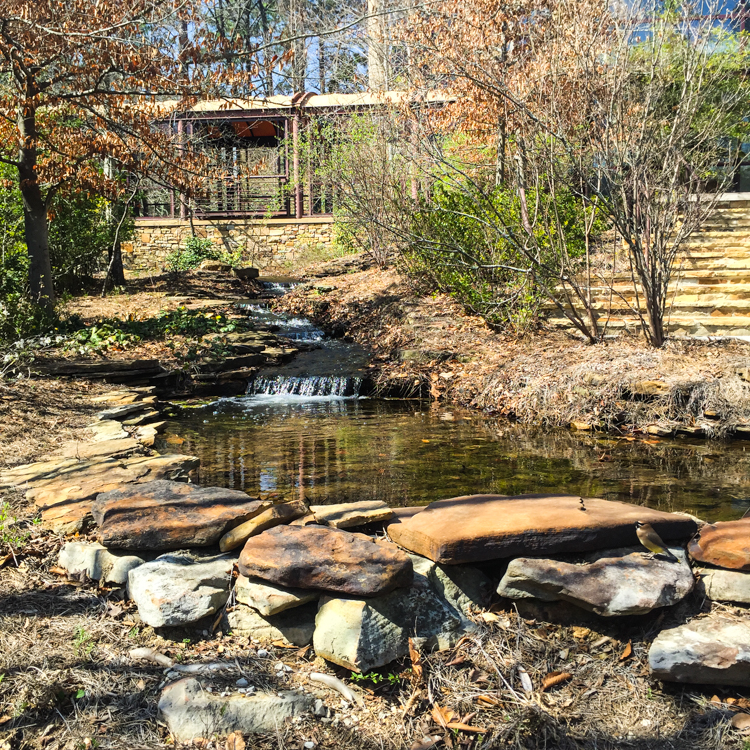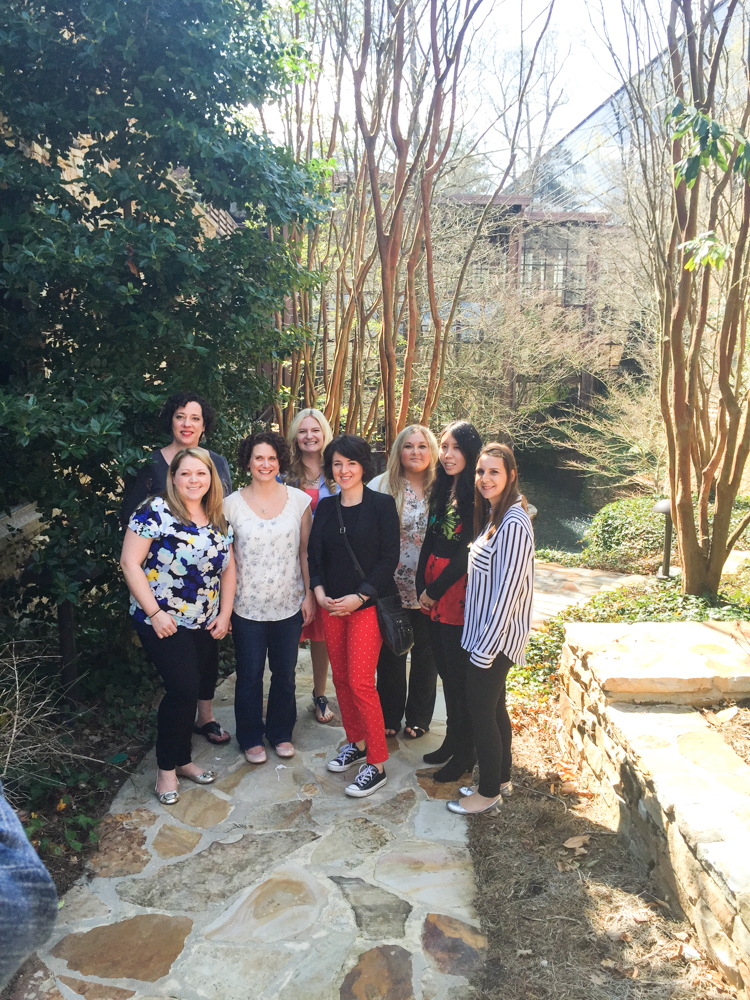 Here I am in a rare photo along with my other blogging friends. You can check out the status of my grown-out-pixie cut which seems to be taking forever, but is finally seeming 'longish'. I kid myself. For the record, I always feel so incredibly awkward in front of the camera, but the gorgeous surroundings buttered me up to get my picturing taken.
Oh look, it happened twice: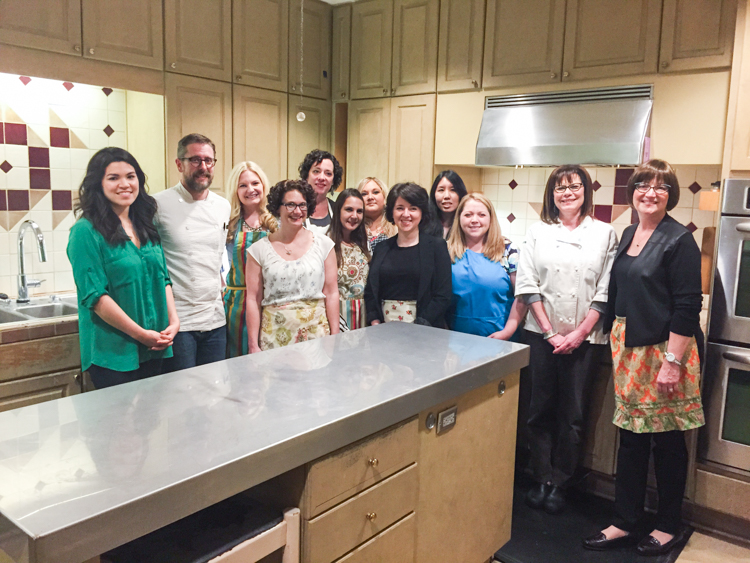 This time, the star of the photos is not us but that pretty Delta faucet to the left. Check her out! Oh, maybe our aprons are also stealing the show. It's hard to tell.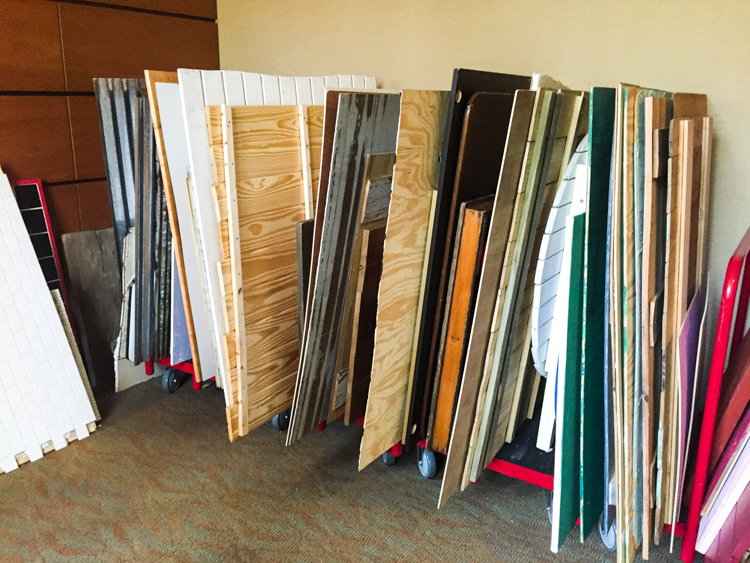 You know how I mentioned that one of my favorite places was the spiral stair case? Well, this was my actual favorite place on the whole campus. The photography props storage and natural light studio! I was like a kid in a candy store and this selection of photos shows great restraint of what I actually snapped while I was there. Le sigh. This is my dreamland.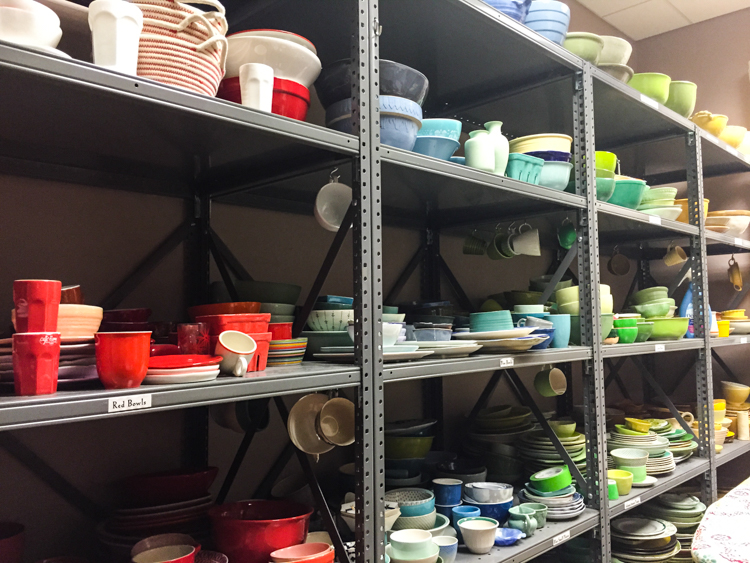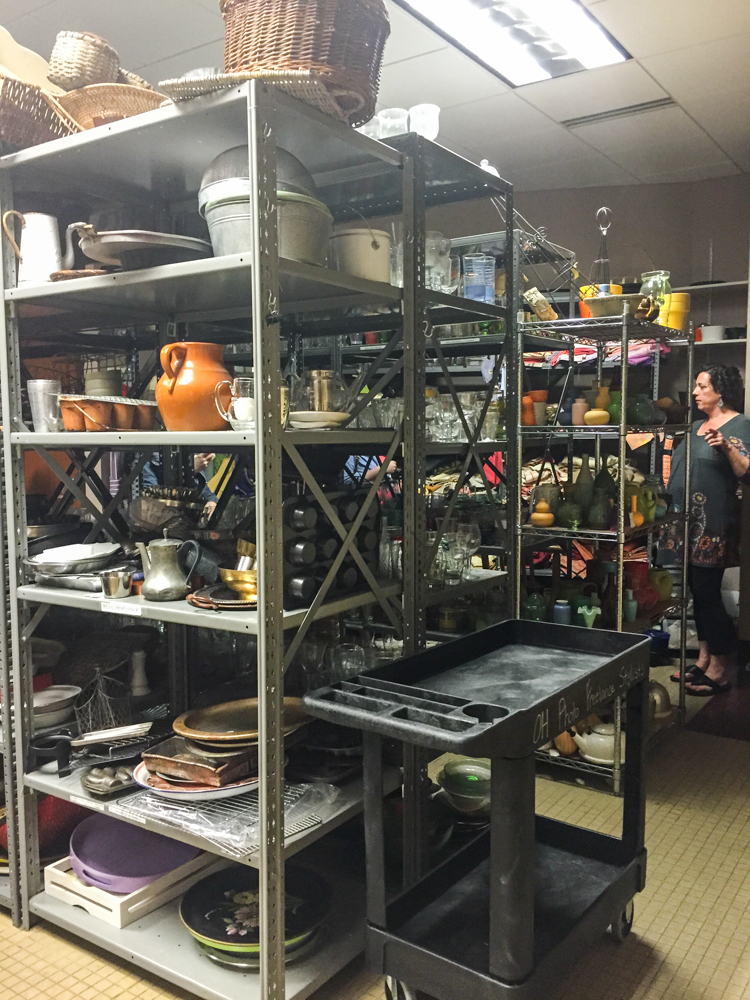 Here are some props that have been pulled for a specific shoot. They must be working with something that requires a yellow napkin…I wonder if they were able to decide on one?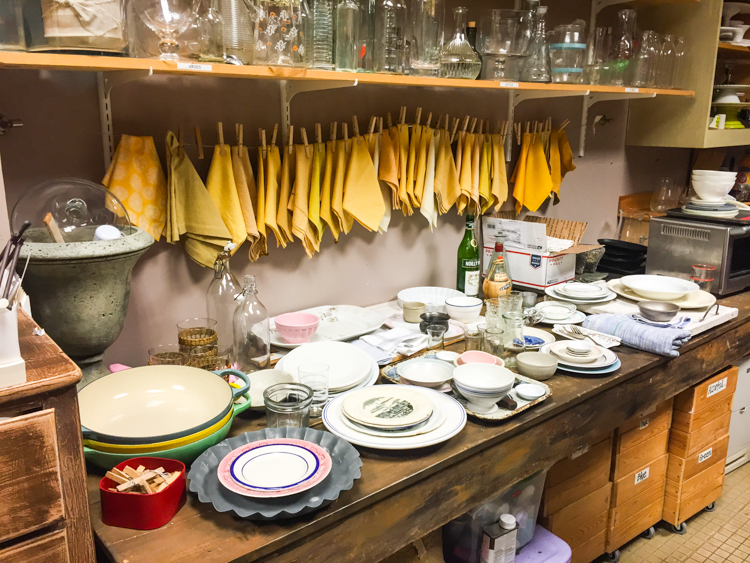 I loved this shot. Here they have some white boards and a light placed outside the natural light studio where they were shooting. This will provide some 'natural' light through the window in order for them to shoot inside. The giant blankets of white snow here in Ohio do pretty much the same thing. Although now that they're gone, I might consider setting something like this up out on my patio. I'm thinking my neighbors might get a wee bit curious…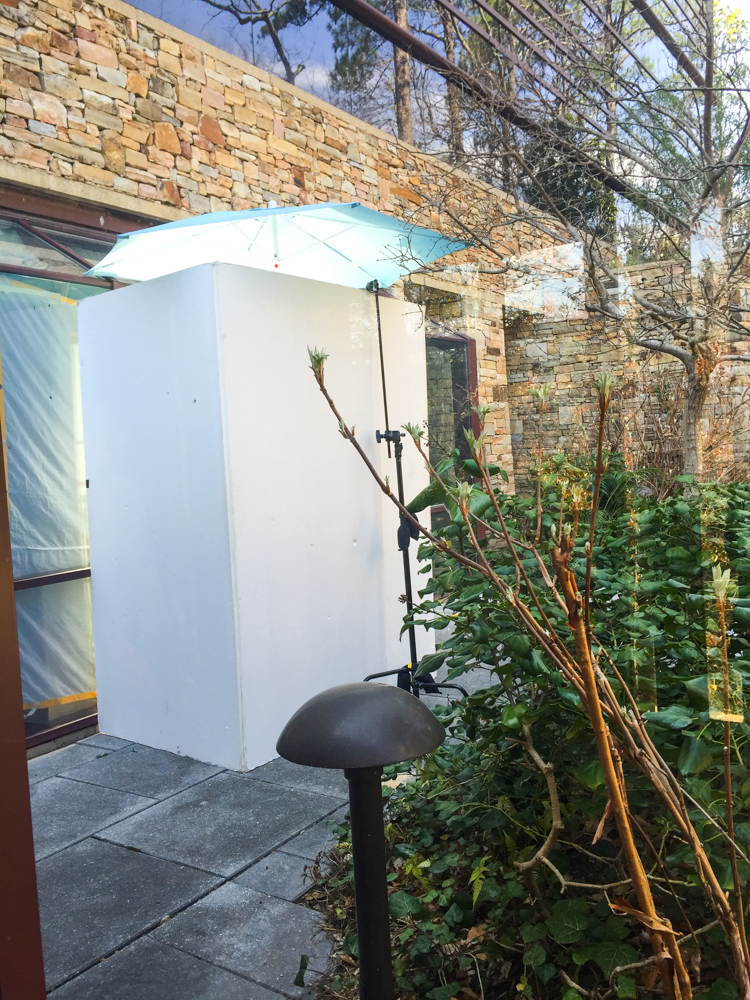 This kitchen below is the digital studio kitchen where videos are shot. The lighting in this kitchen is perfectly balanced for video and was absolutely beautiful! Even, white and bright. The kitchen also boasted multiple counter top surfaces to create texture and interest in the videos. If you haven't seen any of the Southern Living and Delta faucet videos, be sure to check them out! They are so light and fun. I love this one on How to Make a Pantry Pound Cake.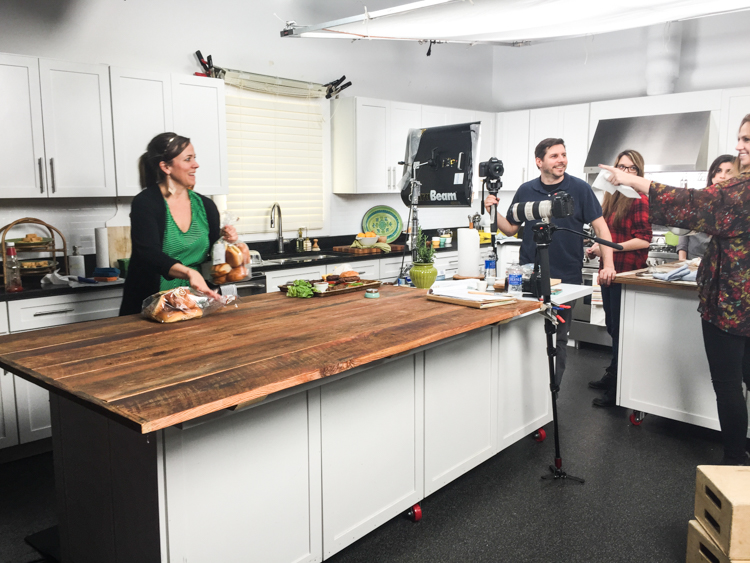 To get a chance to experience this beautiful magazine from a behind the scenes perspective was a once in a lifetime experience. I loved getting the chance to return to Birmingham and it's cemented it into my mind that I need to return again when I have more time to explore even more of what the city has to offer. As for Southern Living, it was everything I hoped it would be and more. Warm, welcoming, sophisticated and full of some of the kindest and generous people I've met.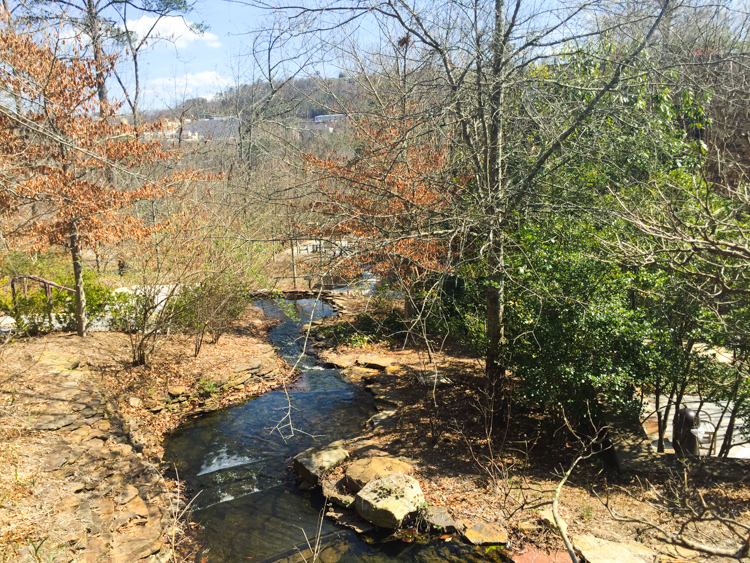 Happy Friday!