S'mores Cereal Treats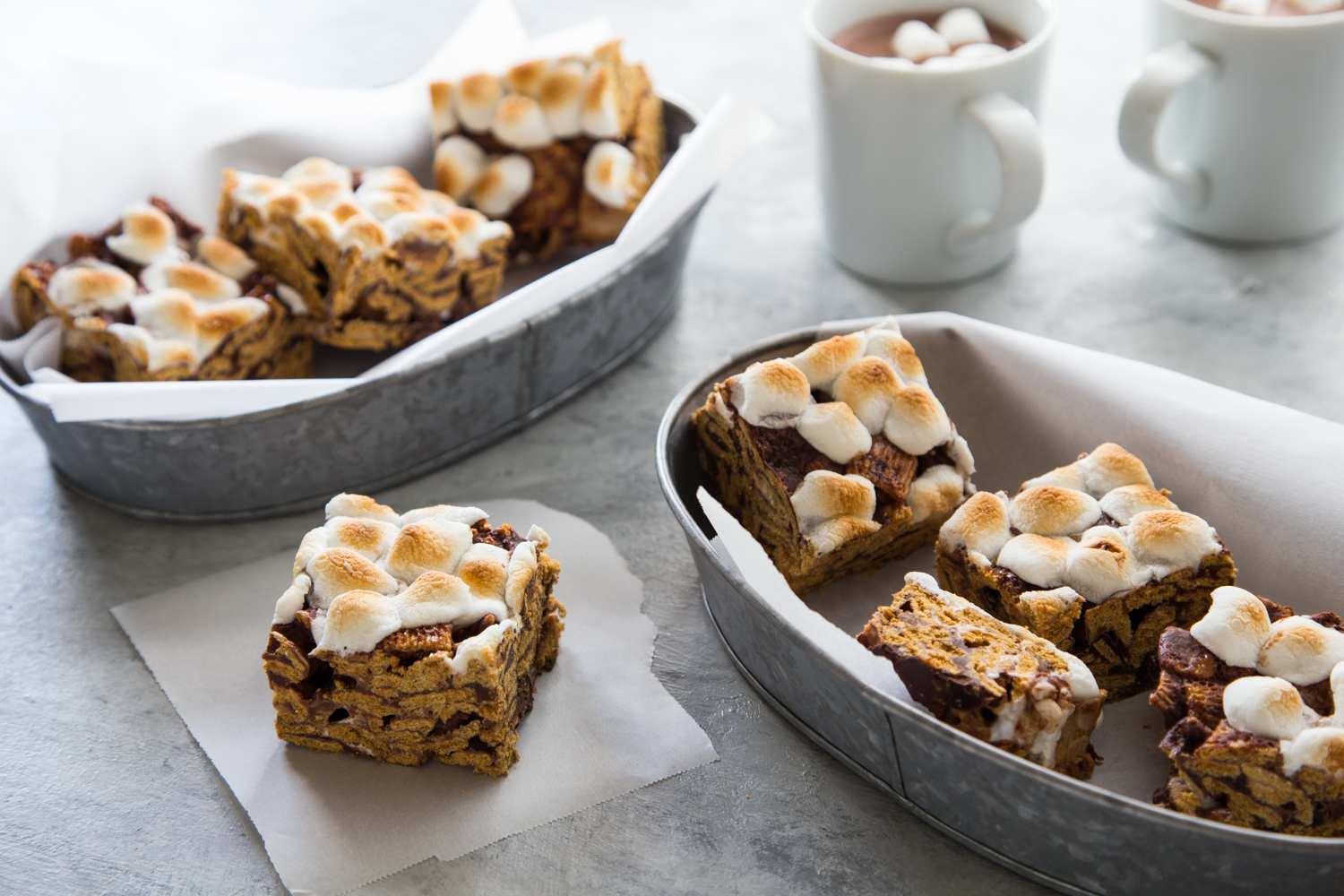 This post is sponsored by Campfire® Marshmallows. All opinions are, as always, my own.
Friday was A's eighth birthday. Eight sounds so grown up – so much more so than seven. I have enjoyed planning elaborate parties for my kids' over the years – A's sixth camping birthday party was one of my very favorite parties ever! The thing is, we can't do the same thing every year because every year brings different situations. This year brought some big changes and plans to our family with moving to a new house this summer and planning an upcoming family vacation to Disney World in October. In light of these big changes to our typical plans, we are going bit more low-key when it comes to birthdays. But while we are forgoing large parties, we are most certainly not breezing by birthdays with no celebration.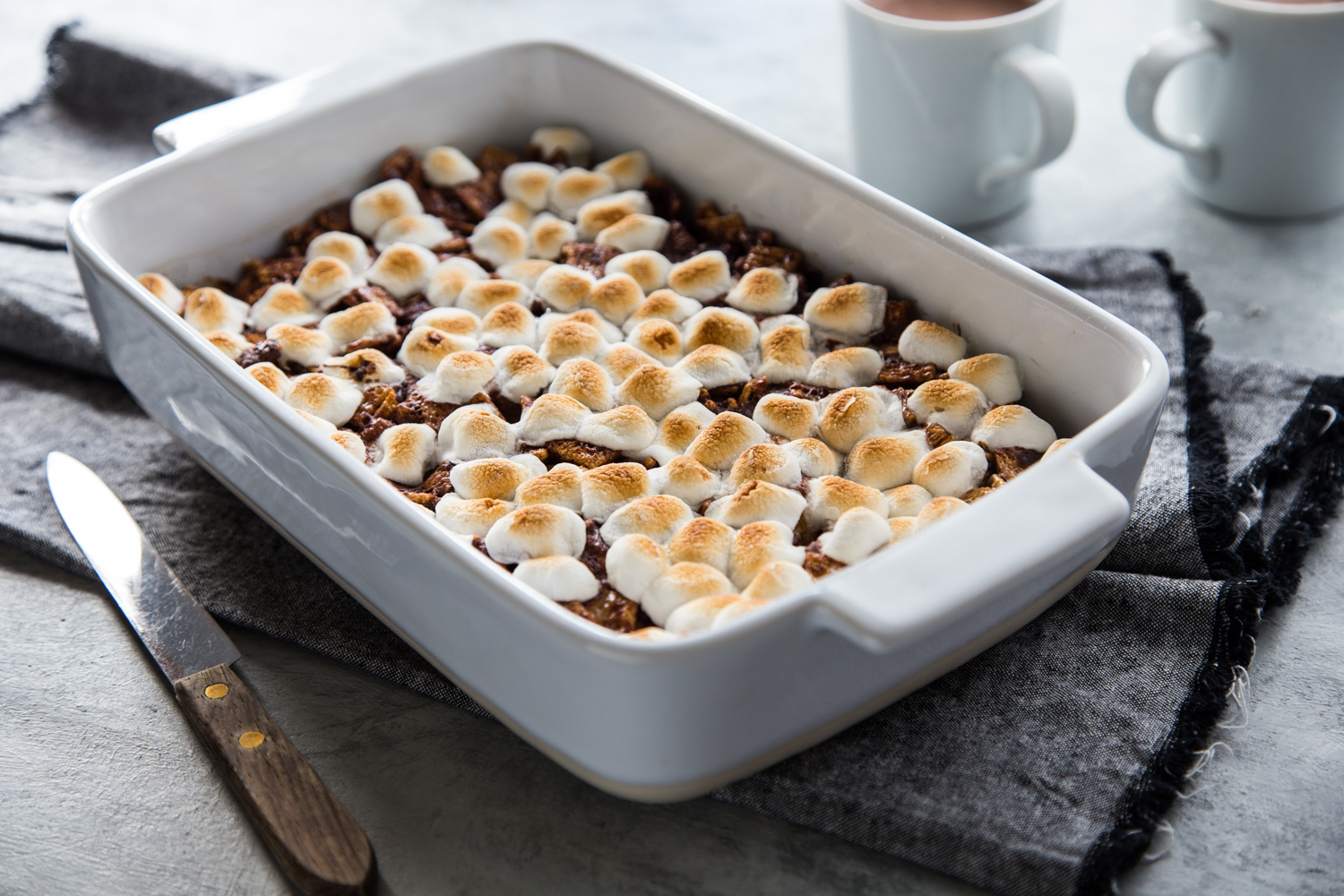 When coming up with what A wanted to do for his birthday this year in lieu of a traditional party, he decided that he wanted to go out to a nice family dinner, just the four of us. He's my little foodie. But before our big dinner out, there was the business of a school birthday treat to plan. I was not at all surprised when he chose these S'mores Cereal Treats. My little guy loves s'mores and cereal treats. These S'mores Cereal Treats are a fantastic hybrid dessert. Melted Campfire® marshmallows, dark chocolate and Golden Grahams cereal get mixed up and topped with a layer of toasted mini marshmallows. The result is a dense, chewy treat with just a bit of crunch to make them oh-so-satisfying. The dark chocolate keeps these morsels from being overly sweet and hits the spot for any dessert craving you've got.
Walking through the halls of school and carrying a big container of these sweet S'mores Cereal Treats, A was a proud little peacock. There is something so darling about a child on their birthday and I couldn't have been more pleased by how happy these S'mores treats made him.
Now we just need to go have our family dinner at our favorite steak house and his birthday will be one for the books!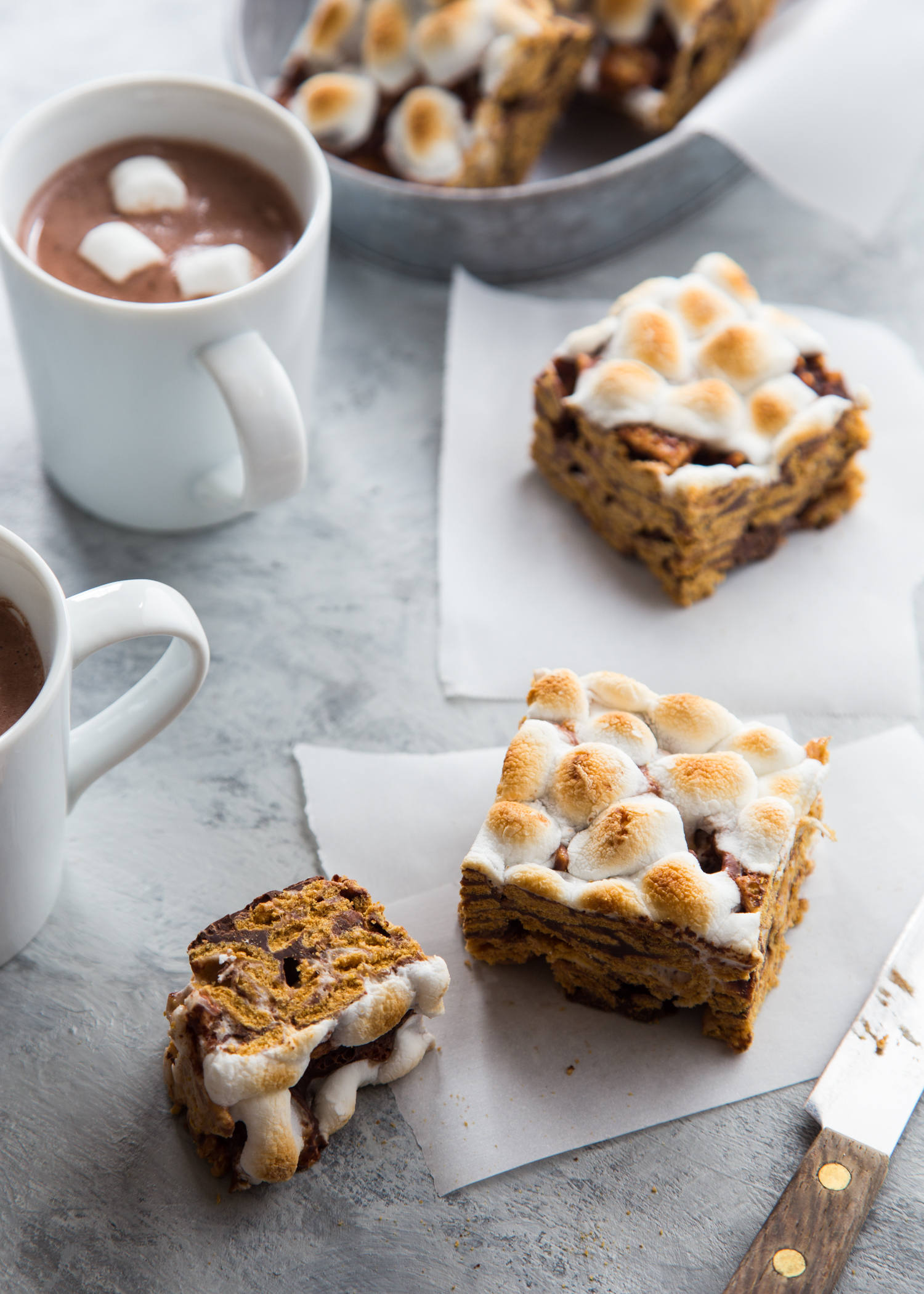 This post is part of an ongoing partnership I have with Campfire® Marshmallows. They are hands-down my favorite marshmallows and I am having a ball spreading the word on how incredible these fluffy, sweet marshmallows are. For more information about Campfire® Marshmallows, visit them on their website and follow them on Facebook, Twitter, Pinterest and Instagram.
Are you a Pinterest fanatic like I am? Be sure to check out our Marshmallow Madness Pinterest board for even more marshmallow inspiration!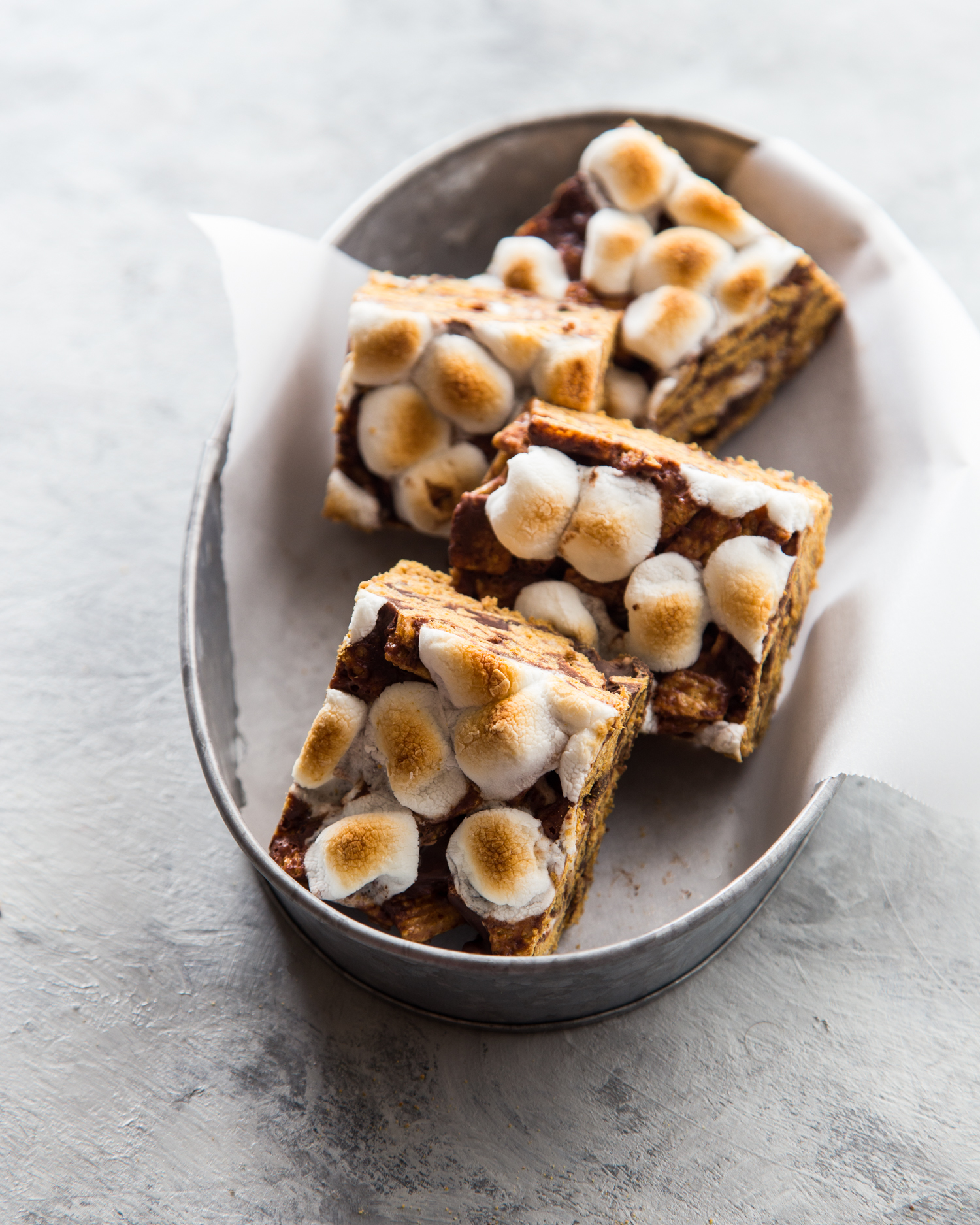 Happy Monday!
S'mores Cereal Treats
Yield: 20 servings
Prep Time: 10 minutes + cooling time
Ingredients
1/4 cup unsalted butter
48 Campfire® regular marshmallows (about 6 cups)
6 cups Golden Graham cereal
2 cups Campfire® mini marshmallows, divided
1 cup dark chocolate chips
Directions
Grease 9"x13" pan with non-stick spray or butter. Set aside
Melt butter in a large pot over medium heat. Add regular marshmallows and stir until melted. Remove pot from heat. Add cereal and stir until well coated. Stir in 1 cup mini marshmallows and chocolate chips. Transfer mixture to prepared pan and press firmly. Sprinkle with remaining mini marshmallows.
Heat broiler to low. Place S'mores Cereal Treats under broiler for about 1 minute or until marshmallows toasted. Watch carefully to avoid burning. Allow treats to cool and set completely before cutting.
Notes:
Use wax paper or leftover butter wrapper to press cereal mixture into pan and keep hands clean.