six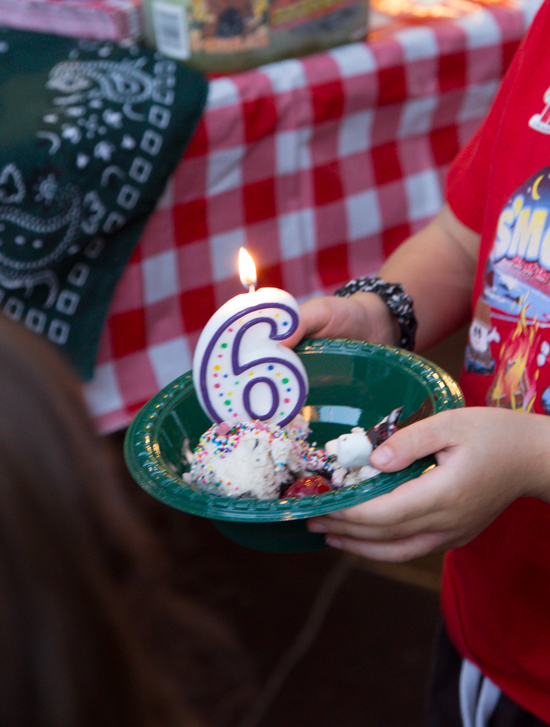 Today, my Buddy turns 6. His entrance into this world was dramatic, but in the end, all was perfect. He's grown into a fiercely smart, thoughtful, brave, goofy and sensitive boy.  Now…this has nothing to do with the fact that I'm his mother, but he is the sweetest little boy in the whole world.
Seriously.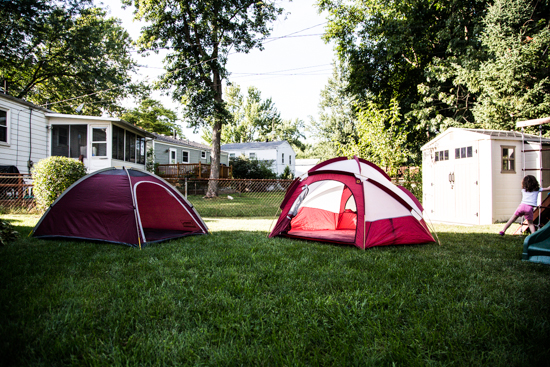 For his birthday this year, he wanted to have a camping themed party. As a family, we love to go camping, so I knew this would be a fun and fairly easy party to put together. I put aside my food blogger urge to make the menu extra complicated, and made myself go with simple, camp style food instead. Traditional camp food is easy, tasty and I would be thanking myself come the day of the party.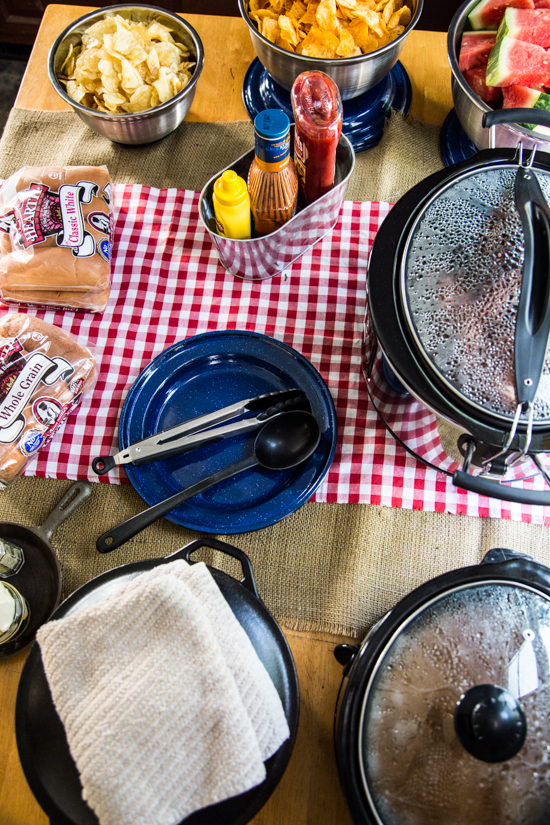 We decided on hot dogs, sweet corn, baked beans, chips and watermelon.
That's it.
It is all food that we actually eat when we go camping, so I figured it would be perfect for the party and it really was.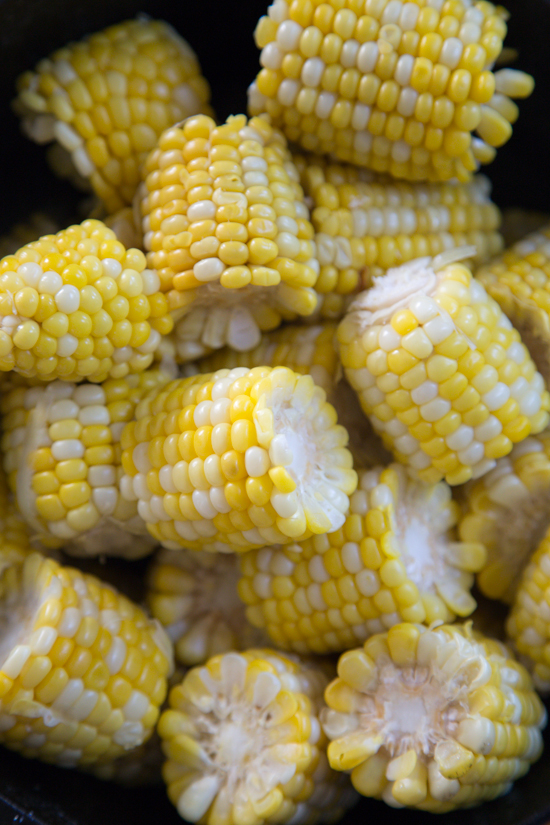 For dessert, we didn't make a big celebration cake, because frankly, the Buddy just isn't that into them. And while cake isn't his thing – he happens to LOVE ice cream. Loves, loves it. Last year, we created a 'make your own sundae bar' and it went over great with the kids. The adults didn't complain either.
This year we served up a slightly simpler version of the ice cream sundae bar but added in a 'make your own s'mores bar' because you simply cannot go camping without making s'mores. Seriously, you can't. So don't even try it.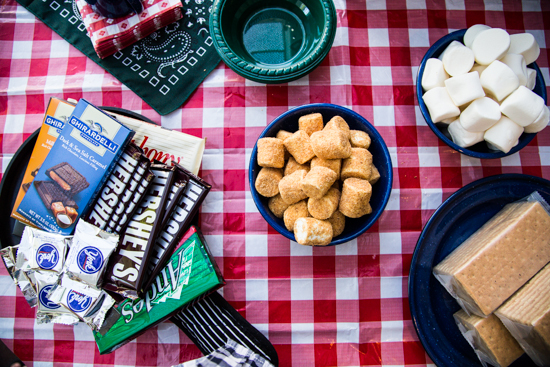 Anyway…
I got a selection of chocolate bars and candy as well as both plain and toasted coconut marshmallows and the party goers built their own s'mores to take to the fire.  It's amazing how mixing up the chocolate bar can elevate the typical s'mores. I've been having dreams about my dark chocolate and sea salt caramel s'mores since Friday. Let's just say it didn't suck.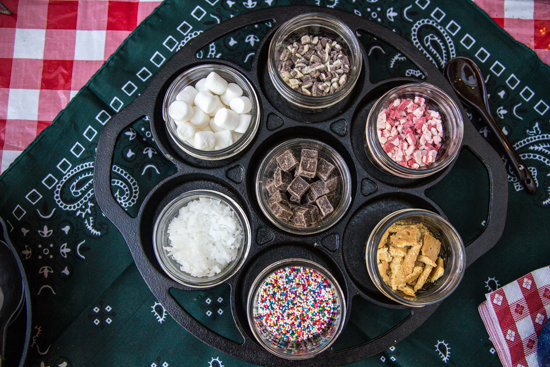 As far as decorations go, I just went to our camping gear and started digging. Dome tents were put in the yard for the kids to play with, cast iron pans were used as ice cream topping holders, enamel ware mugs were used as utensil holders, cheesy plastic gingham table cloth added character to the dessert table, and our big red Coleman cooler…well, just acted like a cooler, I guess. But it worked – and no fussy drink holding vessel was required.
Don't get me wrong. I YEARN for fussy drink holding vessels. Just not for this party.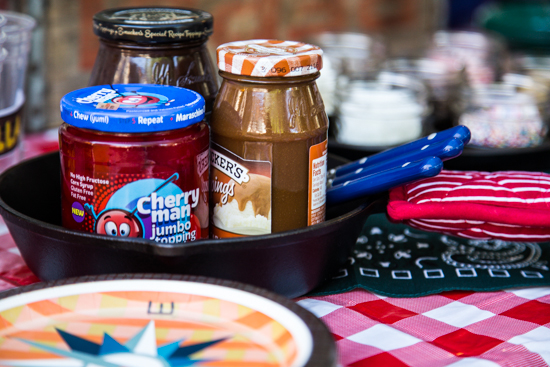 The entire party was laid back, fun and delicious. The Buddy got to spend the entire night running around in the back yard with his cousins, climbing in tents, playing flashlight tag and eating all the ice cream he could handle. Not to mention all of the candy from the tent pinata. Oh, the candy…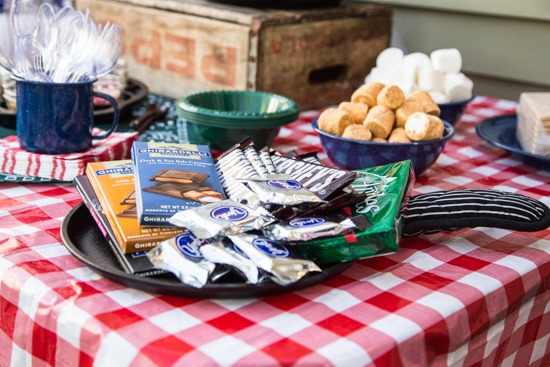 I did get a couple of new items just for the party – like these adorable paper straws in birch tree print, brown stripes and green stripes – that are perfect for the outdoorsy theme we had going on. Yes, I'm one of those people who loves having the perfect paper straw for a party, let's just move on. I ordered them from Etsy from a 'pick your own' listing at the Jazzy Apple.
A-dorable.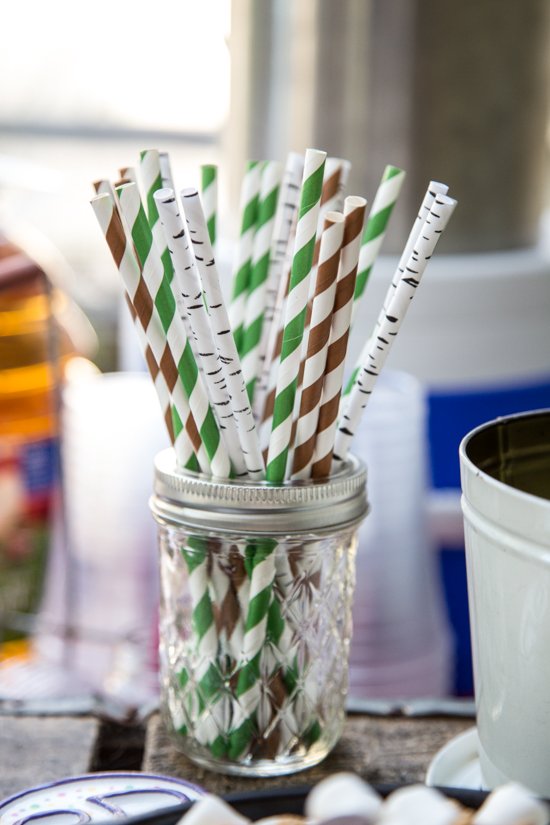 Then there are these Coleman LED String Lights. Boy, do I love these little lights. They're battery operated so we are definitely going to be taking them on our next camping trip to string around the camp site. I might need to get another string.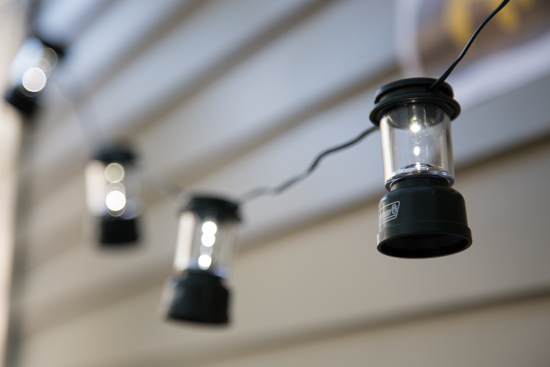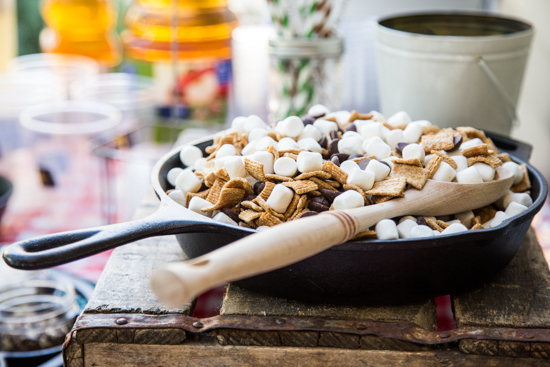 Oh, and if you've never had S'mores snack mix. Try it, try it now. Golden Grahams, mini marshmallows and chocolate chips. Toss together and enjoy.
You can thank me later.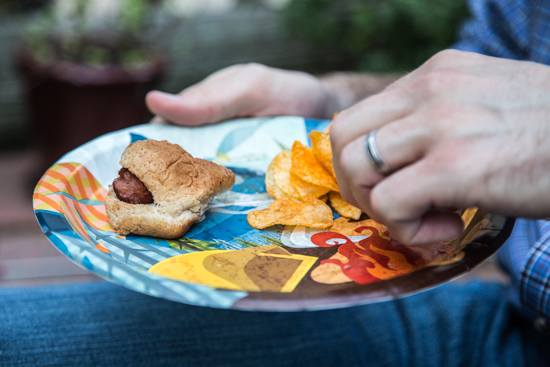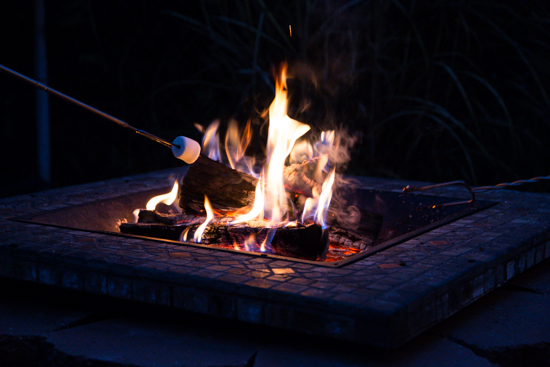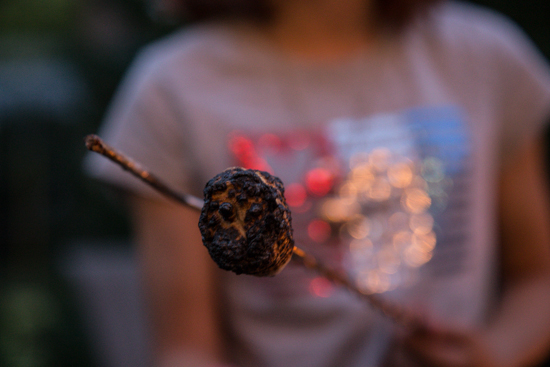 For the party favors, or 'ditty bags' as we were calling them, we used drawstring camo bags filled with flashlights and paracord bracelets. I considered adding some type of firewood hatchet to the pack, ala Bear Grylls, but figured I get the evil eye from the parents. So I opted for glow sticks instead. Not as useful in survival situations, but whatever.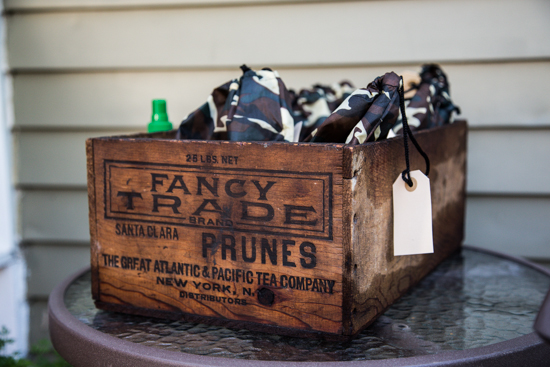 Now that the party is over, we got to focus on his actual birthday, which is today. For his birthday dinner, the Buddy chose Eggplant Parmesan and more ice cream sundaes. At least he's consistent.
I can't wait to see what this year will bring for him. Hopefully a lot of love and happiness.
Happy Birthday to my sweet little guy!