snow ice cream + a giveaway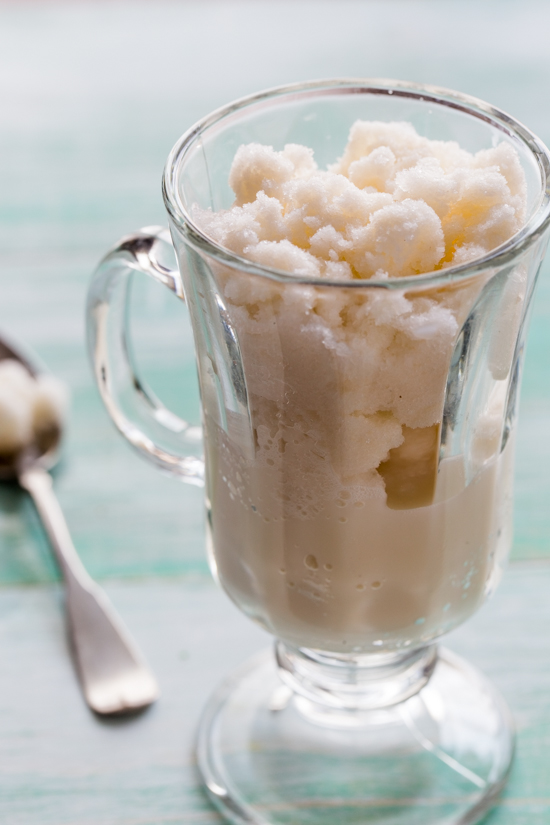 We're on our 6th consecutive snow day, and needless to say, the troops are getting restless. By troops, I mean me. I haven't been holed up in my house for so many days in a row since the kiddos were newborns. The difference now is that I'm (somewhat) fully rested as opposed to the zombie I was back in the new little baby days. Those days were tricky…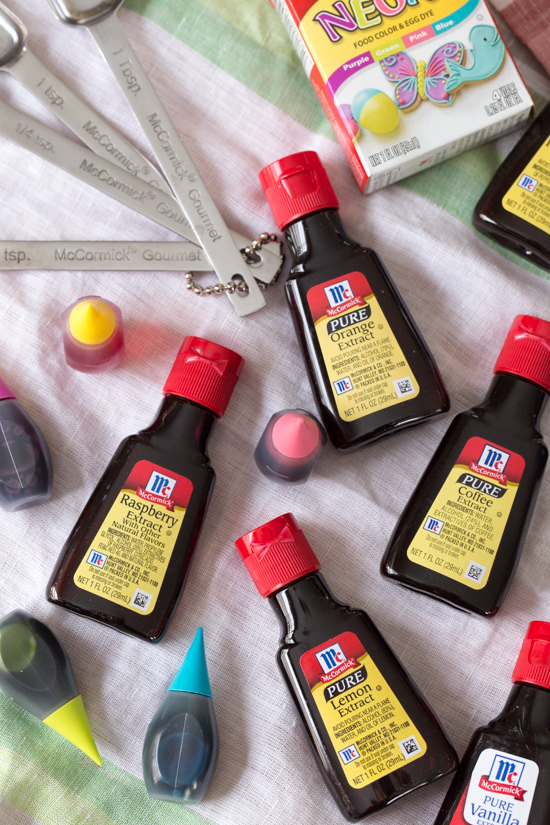 Another difference between those baby days and this snowed-in week, is the fact that the kiddos are older, and therefore, demand a bit more mental stimulation during our hibernation. If we're being honest, so do I. I'm itching to get out of the house, and that is coming very soon, I'm sure of it. But, in the mean time, we need some serious activities.
What better activity to do in a blizzard than to make snow ice cream?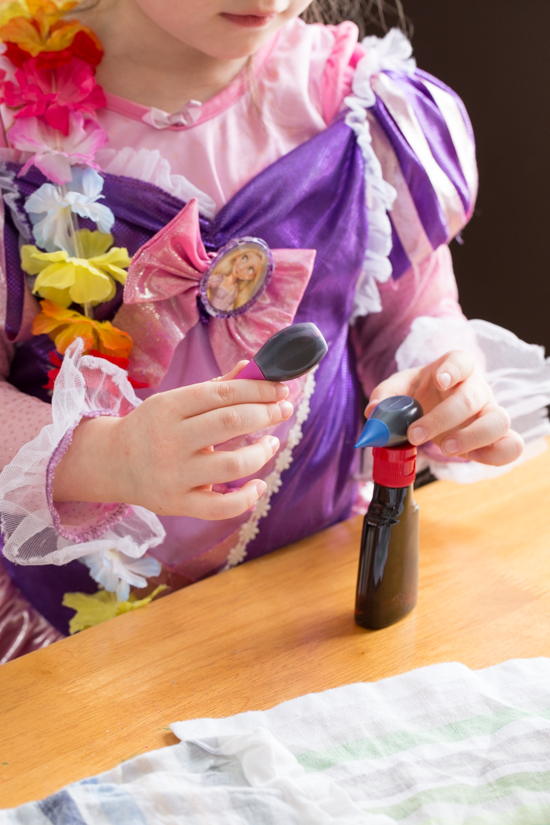 Have you ever made snow ice cream?
I honestly never had, but my husband said it was something that he did with his dad all the time as a little guy. My only experience with snow ice cream is the song from 'Free to Be, You and Me' called 'Glad to Have a Friend Like You'. They sing about scooping snow into the window, putting milk and sugar in it and eating it. Now that we're on the topics of things we have and haven't heard of before, have you ever heard of Free to Be? Yes? No? Maybe?
Well, I grew up listening to that album, and we still listen to it regularly in the car, so my kiddos were familiar with it, too. It's from 1972, but trust me, it's awesome. And a bit hippy-ish, if we're being totally honest.
A couple of weeks ago, I shared my recipe for Peppermint Marshmallows (and made a video – check it out!) in which I used my fun kit of McCormick flavor extracts and colors that they sent me after attending the Mixed Blogging Conference.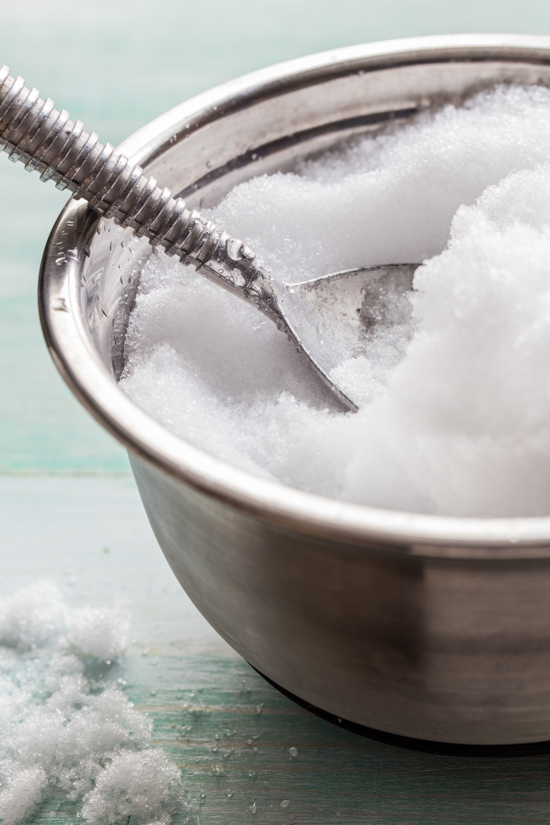 I thought it would be blast to put some of these flavors and colors to another good use, along with our abundance of snow, and make some snow ice cream! Needless to say, my kiddos were totally on board.
We gathered some ingredients (including the essential princess dress and Hawaiian lei, obviously) and got to work.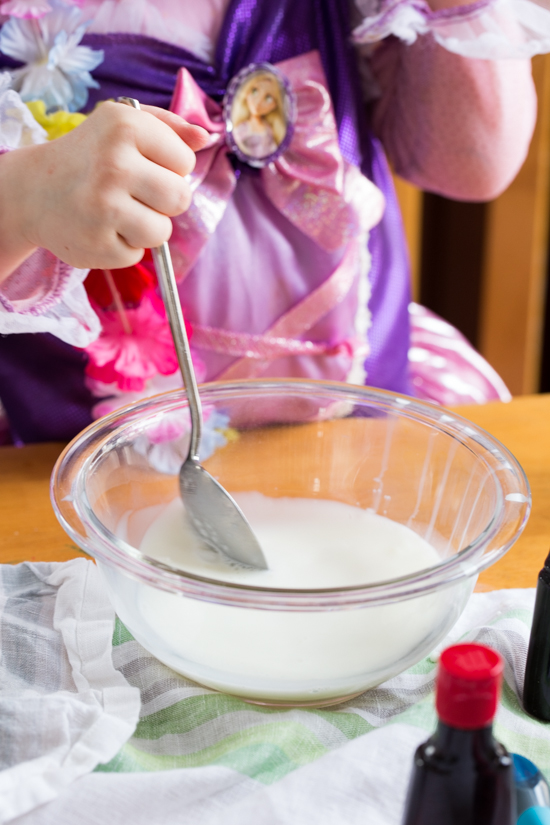 Each of the kids wanted to make their own flavors, so we went made relatively small batches of snow ice cream. After mixing some sugar in with a bit of whole milk, the Baby decided she wanted raspberry ice cream and the Buddy was going to go with lemon (insert yellow snow jokes here). I went in a different direction and made coffee snow ice cream using McCormick's Pure Coffee Extract (which I obviously love).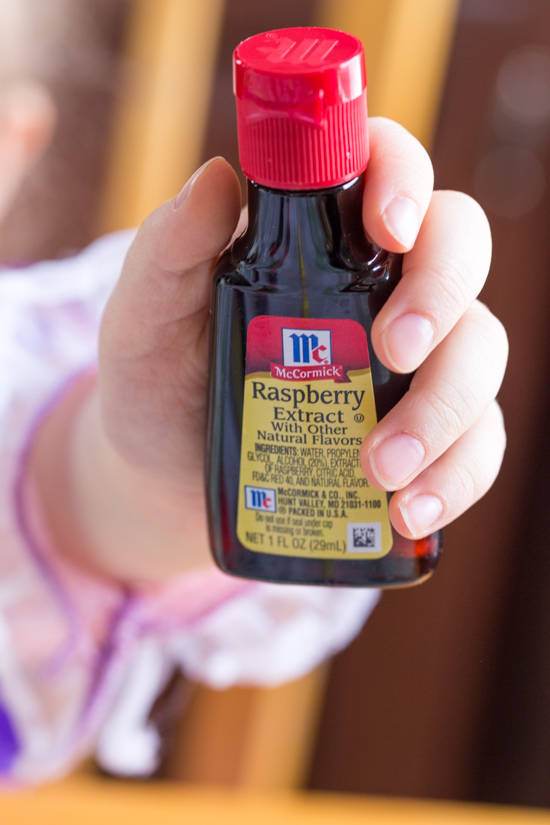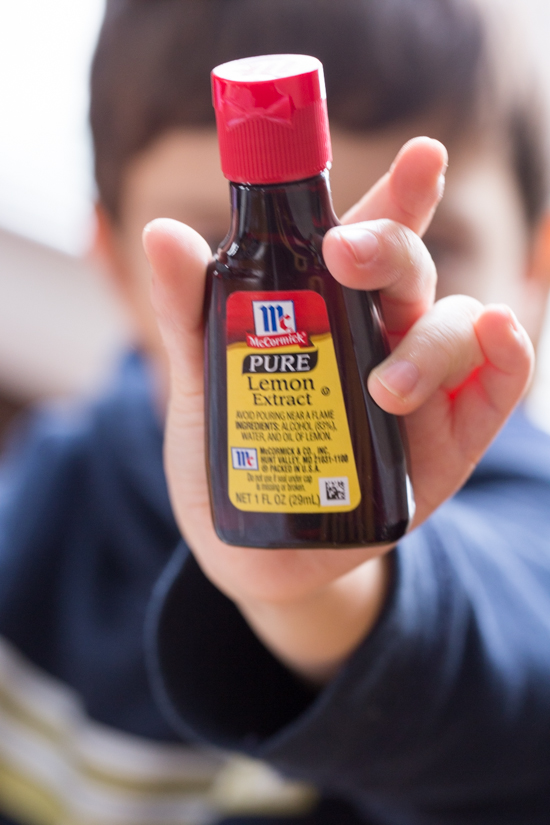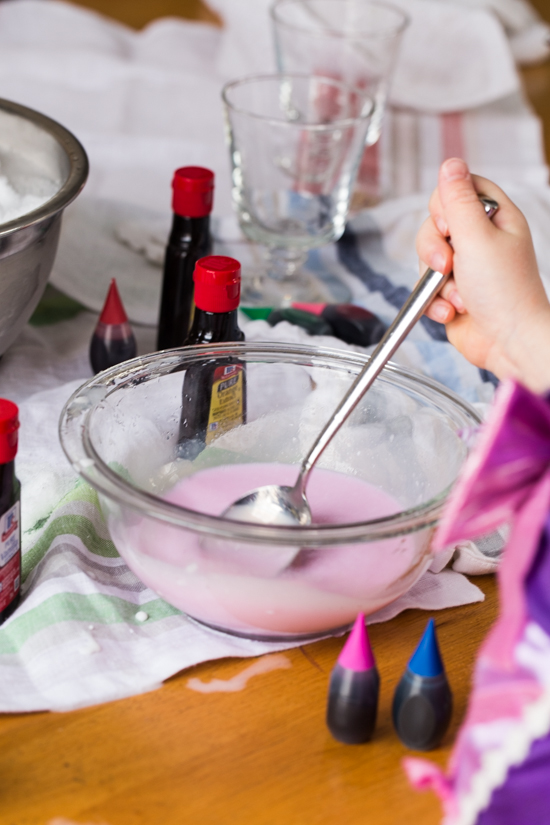 After stirring the flavors and a drop of color in each batch, we were ready for the fun part – adding the snow! If the temps hadn't been so ridiculously frigid, I would have bundled the kiddos up in their snow suits and had them help me collect the snow – turning one activity into two. But, with the fact that the we were still under a windchill advisory and were experiencing below zero temperatures, I opted for throwing open my sliding door and scooping up some clean snow off our patio and quickly closing it back up. It was fast and no one got frostbite.
Win win.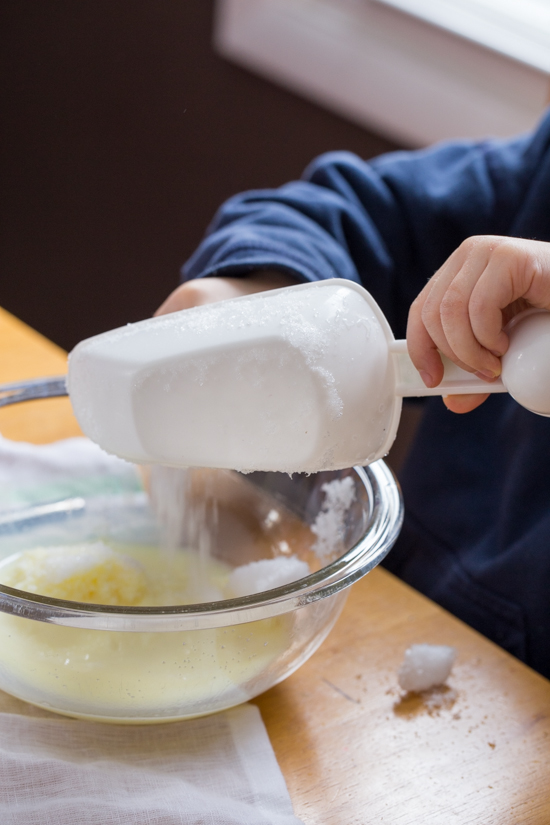 I was shocked at how quickly the mixture thickened up and how light and creamy it was. Each batch took about 3 cups of snow, maybe a bit more or a bit less – it was a rough measurement. We simply added snow until the ice cream looked like a good consistency.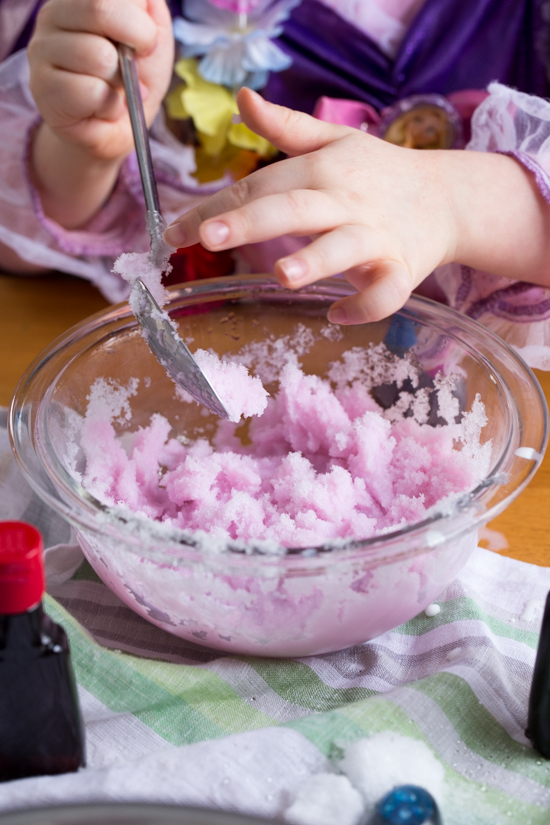 Then came the testing.
I have to say that I was pretty shocked at how delicious it was! Surprisingly creamy and flavorful, this snow ice cream was just the right combination of activity and sweet treat to help pass the time during our snowed in week at home.
Later on, I even made another batch that had a bit of Pure Vanilla extract and Pure Orange extract and it was like eating a creamsicle – crazy tasty!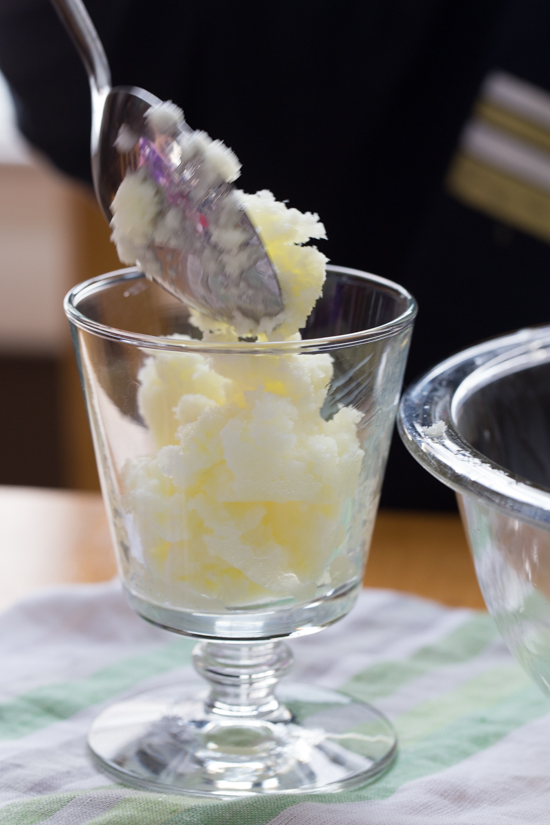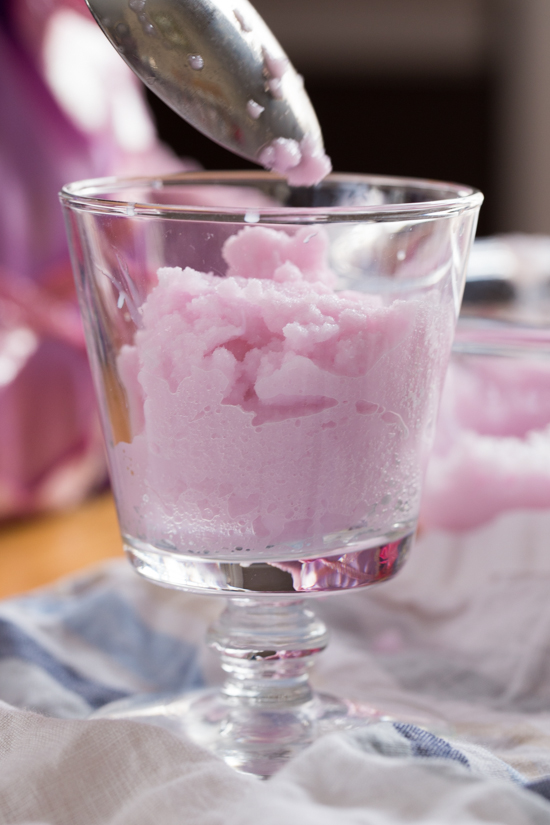 McCormick Flavor and Color Giveaway
And now (drumroll)….I have a little surprise for you! I'm happy to be able to tell you that the kind and creative folks over at McCormick are offering one lucky – and possibly snowed in – Jelly Toast reader their own collection of flavor extracts and fun food colors, so that they (you!) can make your very own batch of snow ice cream!
So, if you're snowed in and looking for something fun and delicious to create, leave a comment below telling me what you and your family's favorite snow day activity is and you will be entered to win a selection of fabulous McCormick flavor extracts and fun food colors!
The McCormick Flavor and Color prize pack includes (1) Pure Vanilla Extract, (1) Pure Orange Extract, (1) Pure Lemon Extract, (1) Raspberry Extract, (1) Pure Coffee Extract, (1) Pure Almond Extract, (1) Pure Peppermint Extract, (1) set of Assorted Food Color and (1) set of Neon Food Color. 
With your own set of flavor and color, you'll be able to mix and match to create your very own flavor combinations. Go wild, my friends!
GIVEAWAY IS CLOSED! THANK YOU TO ALL WHO ENTERED! I WILL BE CONTACTING THE WINNER SHORTLY! 
**DETAILS – PLEASE READ BEFORE ENTERING**
I will be drawing one winner to receive one McCormick Flavor and Color Prize Pack. To enter, you must currently reside in the USA. If you have won a prize from Jelly Toast in the last 12 months, you are not eligible to win. Only one entry per person. To enter, leave a comment on this blog post telling me what you and your family's favorite snow day activity is. When signing in to leave your entry comment, please be sure to enter in your current email address as that is how I will be contacting the winner. The prize will be shipped directly from McCormick.
You have until Noon on Monday, January 13, 2014 EST to enter your comment! Winner will be chosen at random and contacted via email. The winner will also be announced here Monday afternoon.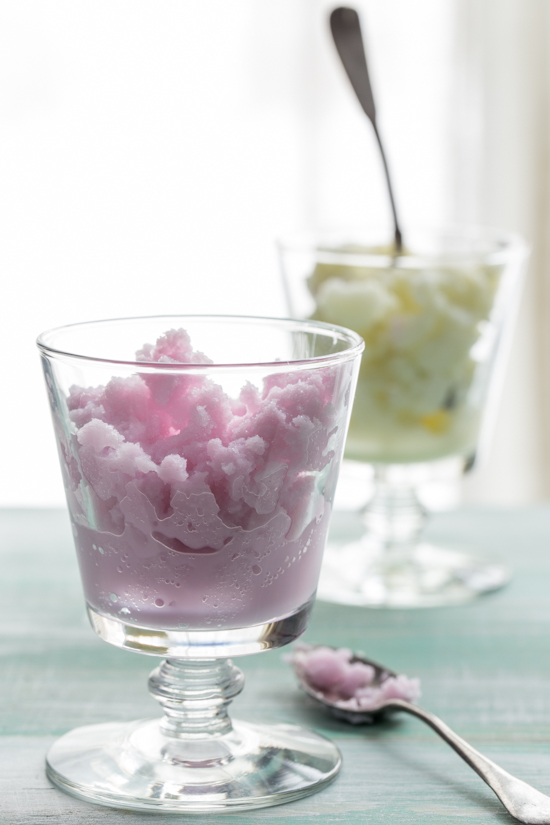 Disclosure: This giveaway is sponsored by McCormick. They provided me with product after attending Mixed Conference, and are kind enough to share some with one of my awesome readers! I am not being compensated for this post and all opinions are, as always, my own.
Happy Snow Day!
Snow Ice Cream Recipe
Yield: about 2 cups
Prep Time: 5 minutes
Cook Time: 5 minutes
Total Time: 10 minutes
Ingredients
1/2 cup of milk (we used whole)
1/4 cup granulated sugar
1/4 teaspoon of McCormick flavor extract of your choice (raspberry, lemon, orange, vanilla or coffee)
1 drop of McCormick food coloring of your choice (optional)
CLEAN SNOW (about 3-4 cups)
Directions
Collect snow and place in freezer until ready to use.
In a medium bowl, stir together milk and sugar. Add your choice of McCormick extract and food color (if using) and stir to combine. Add snow, 1 cup at a time, stirring until mixture becomes thick and creamy, like ice cream! Spoon into serving dishes and enjoy!
Notes:
We tried the following combinations:
~ 1/4 tsp Raspberry Extract + 1 drop of purple food color (from Neon Colors)
~ 1/4 tsp Pure Lemon Extract + 1 drop of yellow food color
~ 1/4 tsp Pure Coffee Extract (no color needed for this flavor)
~ 1/8 tsp Pure Vanilla Extract + 1/8 tsp Pure Orange Extract + 1 drop of yellow food color + 1 scant drop of red food color (Red can be an overpowering color, so I dropped the red drop of food color in a separate dish, dipped a toothpick in the color and stirred it into the milk base.)