spinach bacon deviled eggs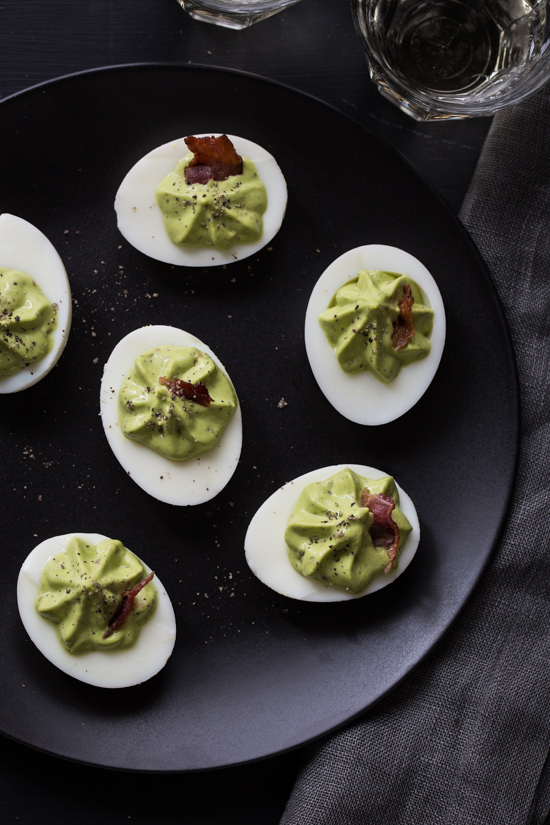 I am so excited for Christmas this year. Yes, the activities and shopping can get a bit overwhelming at times, but it's nearly impossibly not to get swept up in all of the excitement. We're having several family get togethers this year and I am stock piling appetizer recipes so that I'm ready to bring some of my favorites.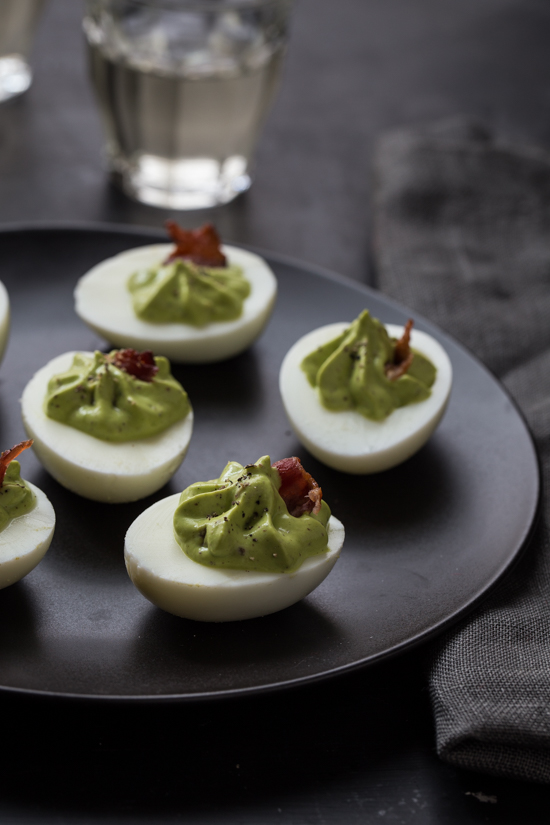 Topping my list of favorites appetizers are deviled eggs, but I hardly every make them outside of the Easter holiday and summer season. I have no excuse. Eggs are one of my very favorite foods and I simply adore deviled eggs. Well, this holiday season, I'm breaking out of my pigeon holed deviled egg preparation and making these decadent spinach bacon deviled eggs. I should amend that. They taste decadent, but honestly are a fairly light appetizer as I swapped in Greek yogurt for the traditional mayo (or in my case Miracle Whip).
I'm sharing the full recipe over on my friend Katie's blog, Healthy Seasonal Recipes. Katie is a fellow artist and photography lover and her site is full of amazing recipes that are, you guessed it, both healthy and seasonal. Seriously, her work is gorgeous and you've never met a kinder person – I'm so happy that she invited me to guest post this weekend.
Speaking of this weekend, what are you up to? Are you celebrating? Shopping? Watching a marathon of Lifetime movies complete with hot cocoa or even better – wine? I have all of these things on my to-do list and I couldn't be more excited about it. I hope you have an awesome last-weekend-before-Christmas!
And don't forget to check out the full spinach bacon deviled egg recipe over on Healthy Seasonal Recipes!
Happy Sunday!!