Summer Vegetable Pasta Salad
This post was created in partnership with Kroger. All opinions are my own.
Cooking in the summer is pretty wonderful. Foods are simple and fresh and full of vibrant colors and flavors. Summer is all about relaxing and casual get togethers. When it comes to Summer cooking, I make sure that my seasonal menu reflects that goal. Fresh, simple and delicious!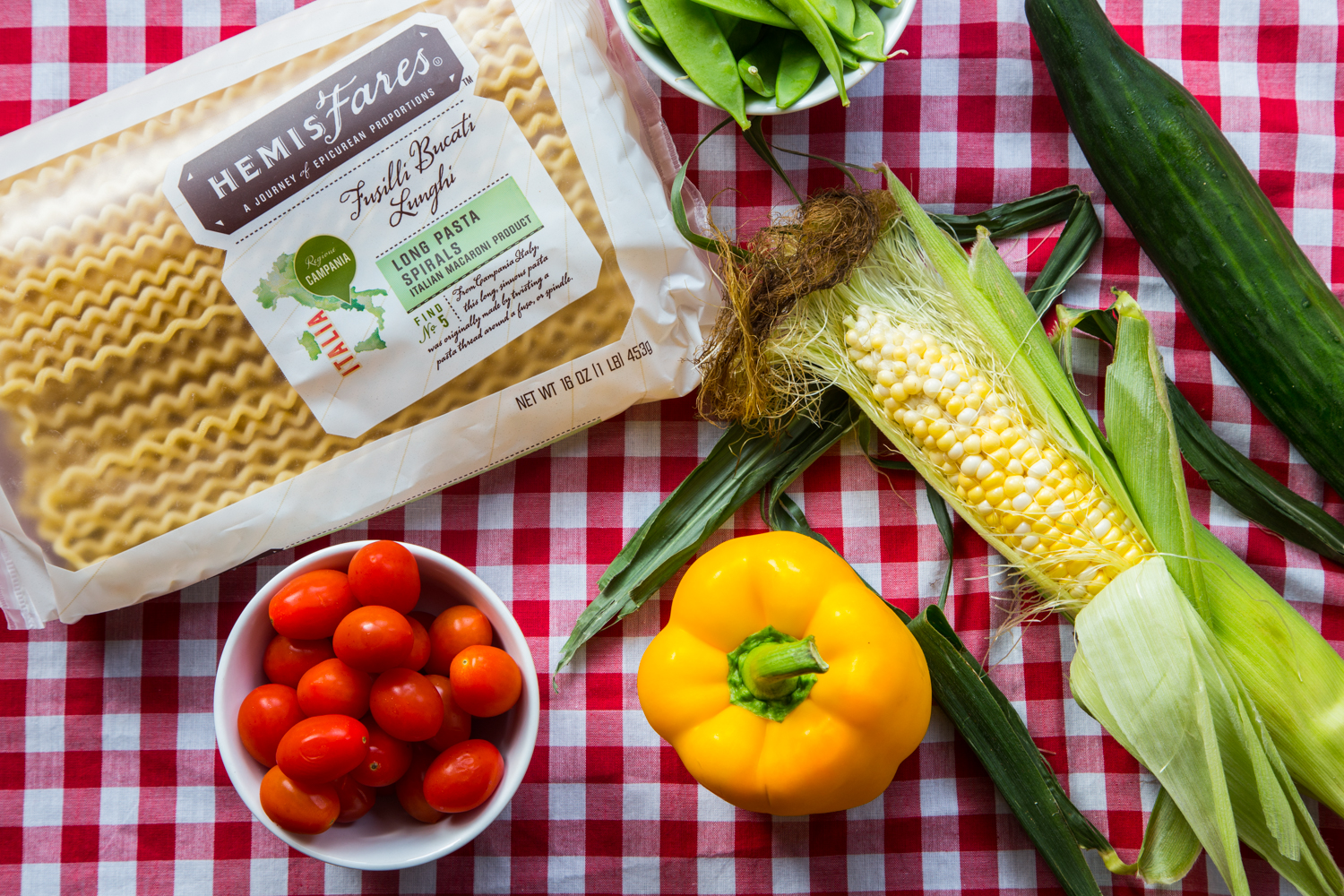 While I have always been a fan of Fall and Winter, this Summer has snuck up on me and given me a big hug. It's as if Summer has given me the permission to slow down a bit and focus on family events. Moving and settling into our new home has been such a huge adventure for our family. I have been preparing simple meals that give our family more time to enjoy together and less time cooped up in the kitchen.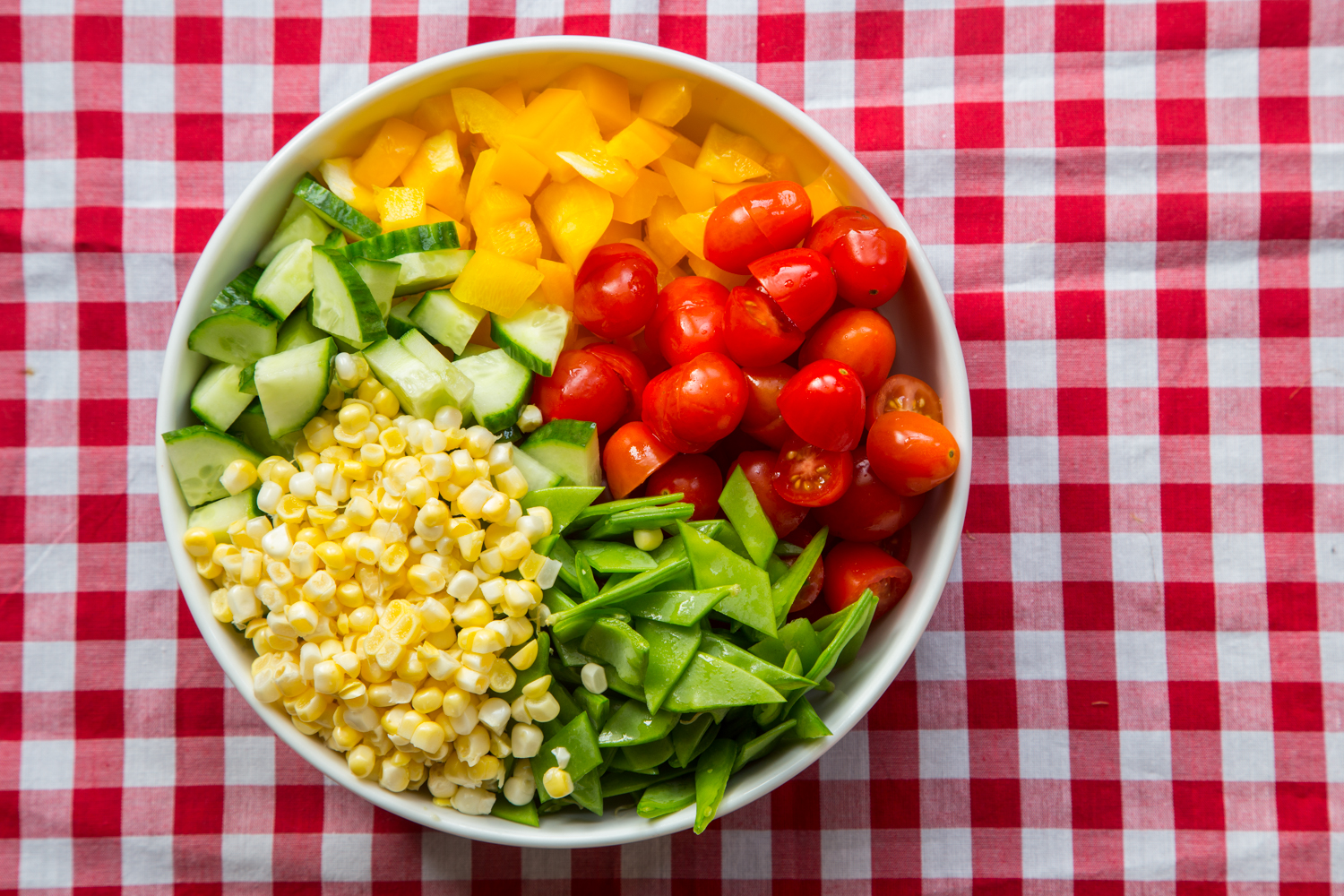 Many of our meals are eaten in our new backyard surrounded by family. To go with our chicken, steak skewers and hamburgers I love to having a few easy side dishes that can be prepared ahead of time and pulled out of the fridge at dinner time.
Pasta salad is one of my all time favorite summer side dishes! It is a dish that can take on so many different flavors and add-ins, but it begins with the pasta. I love mixing up the shape of pasta in my pasta salad and this Summer, HemisFares Fusilli Bucati Lunghi (Long Pasta Spirals) has zoomed up the list of favorite pasta salad shapes. It's such a happy looking pasta – so sweet and curly!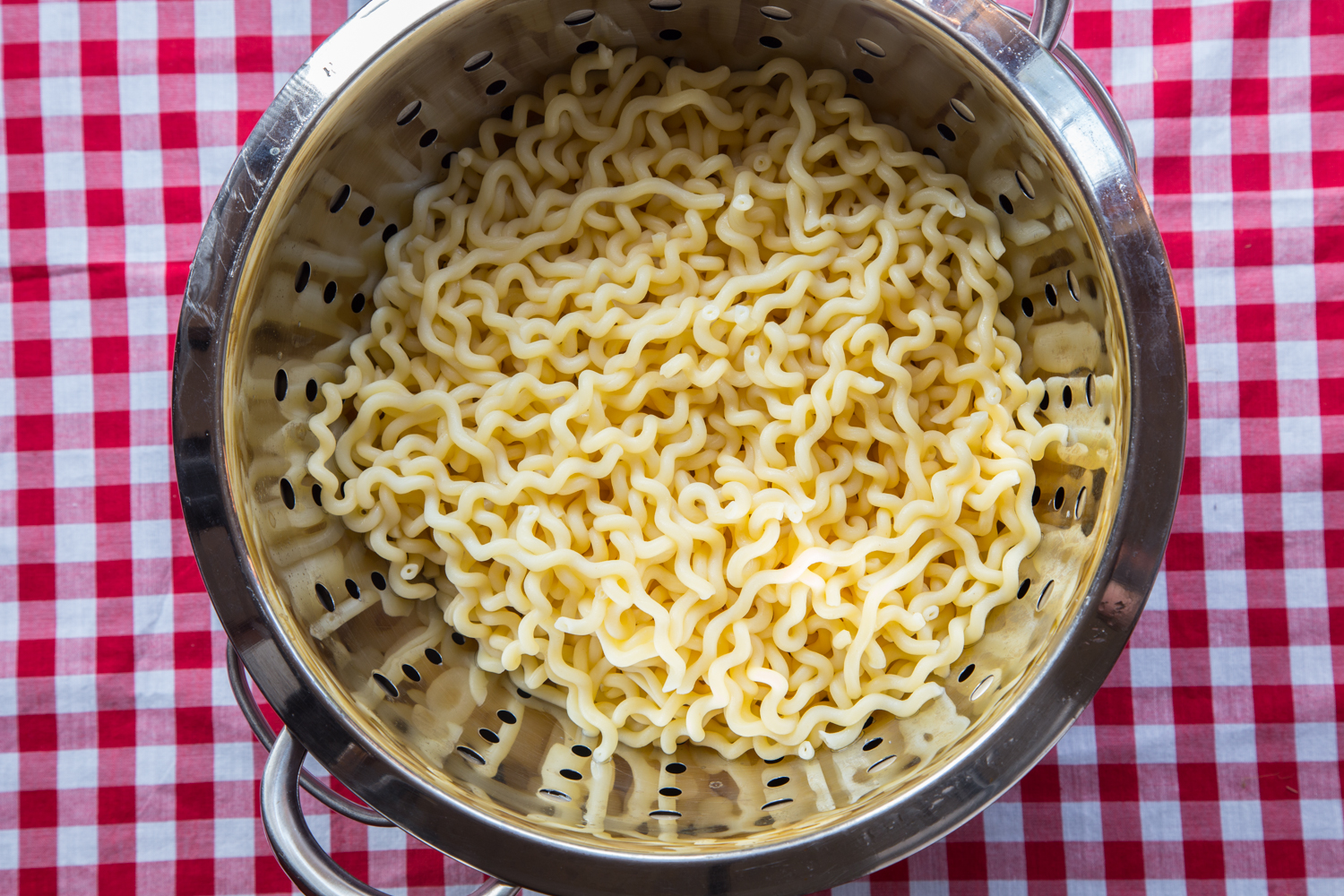 In the spirit of keeping meals simple, I turned to some of my favorite in season vegetables for fresh mix-ins: cherry tomatoes, fresh sweet corn, cucumbers, diced bell pepper and snow peas. A simple dressing of vinegar, oil and spices adds bright flavor without covering up all of the fresh flavors in this salad. I make this summer vegetable pasta salad ahead of time and the flavors get even better after a few hours in the refrigerator.  This recipe makes a large bowl of pasta salad and the leftovers make a fantastic lunch the next day! What more could you ask for?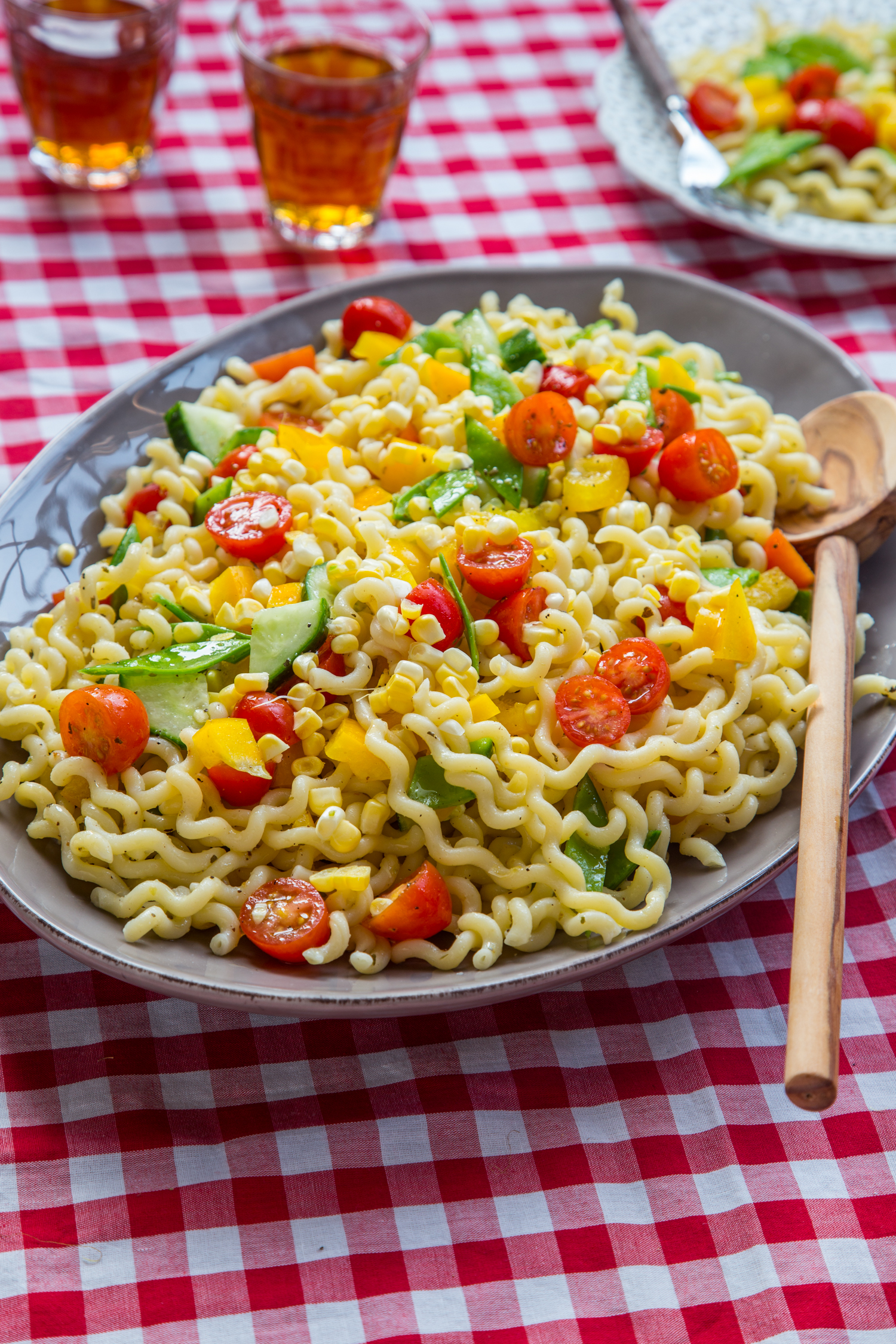 Enjoy!
This content was created in partnership with Kroger Family Stores using free products provided by Kroger.
Summer Vegetable Pasta Salad
Yield: 12-14 servings
Prep Time: 10 minutes
Cook Time: 20 minutes
Total Time: 30 minutes
Ingredients
1 lb HemisFares Fusilli Bucati Lunghi (Long Pasta Spirals)
1/3 cup olive oil
1/2 cup white wine vinegar
2 teaspoons garlic powder
1/2 teaspoon dried oregano
1/2 teaspoon dried basil
Kosher salt and black pepper to taste
1 yellow bell pepper, seeded and diced
1 ear fresh sweet corn, kernels removed
1 pint cherry tomatoes, halved
1 cup snow peas sliced
1/2 seedless cucumber, diced
Directions
1. Break pasta noodles into 2-3 inch lengths. Cook pasta according to package directions. Rinse cooked pasta with cold water; drain. Set aside.
2. In a large bowl, whisk together olive oil, white wine vinegar, garlic powder, dried oregano, dried basil, salt and pepper. Add cooked pasta and prepared vegetables and toss to coat in dressing. Serve immediately or refrigerate until ready to serve.